From a recent email sent by my little brother Joe: "Hey aged relative — do you have [our brother] Ross's address? I bought Allen [our nephew] a signed 8-by-10 glossy of Martin Milner from 'Adam-12.' I know he likes the show."
Me: "Who's Martin Milner?"
Joe: "Martin Milner? Are you tripping? Pete Malloy from Adam-12? The greatest cop show in the history of TV? Late '60s, early '70s? It was produced by Jack Webb, so there's all sorts of killer episodes of stoned hippy parents who beat their children to death or let them drown while they're smoking marijuana cigarettes. Funny as hell."
My own TV watching came to a screeching halt right around the time "Mr. Ed" completed its run. Still, I dearly wish my brother (who heads up a punk band called The Queers) lived in LA.
For here's a fun thing to do on the Westside: The Paley Center for Media, smack in the middle of Beverly Hills.
Good news: The Paley has free parking (look sharp and enter on Little Santa Monica, just west of Beverly) and is itself free (suggested donation $10).
The minute you step up to the desk, one of the welcoming ladies there will usher you over to a camera, shove a mic in your hand, and snap a promote-the-Paley pic.
It's Black History Month at the Paley. You could hang out in the spacious lobby, chock-full of exhibits and accompanying screens documenting the history of African Americans on television: "Amos 'n' Andy," Jackie Robinson, Cicely Tyson, Oprah Winfrey. You could learn that 2019 marks the 60th anniversary of the founding of Motown.
You could duck into the ground-level theater and watch a documentary about the wildly popular-in-its-day TV show "Soul Train" — which ran for 35 years, from 1971 to 2006, and claimed to be the "longest running first-run, nationally syndicated program in American television history" until "Wheel of Fortune" caught up in 2018.
The Paley is a happening place. Along with its counterpart in New York City, it "leads the discussion about the cultural, creative, and social significance of television, radio, and emerging platforms for the professional community and media-interested public."
The John H. Mitchell Theater is "ideal for screenings, press conferences, seminars, and award shows." The Grant A. Tinker Board Room is "a great location for board meetings, small events, staff retreats, and off-site meetings."
There are screenings, kids' events, and the upcoming PaleyFest LA: "See TV's Hottest Stars In Person March 15-24 at the Dolby Theater!" (This includes a "Parks and Recreation Reunion," "An Evening with Stephen Colbert," "The Marvelous Mrs. Maisel," and "Star Trek: Discovery").
But what you really want to do is go upstairs to the library, which houses 160,000 old TV shows, movies, documentaries, newscasts, after-school specials, Olympic finals, and Lord knows what else.
Here you will approach Martin, a guide whose name is spoken in hushed tones around the Center and who apparently knows everything. He will lead you past the Al Hirschfeld drawings of "celebrity legends" that line the walls, usher you to the viewing area, set you up at a console, point out the headphones and the volume, and leave you on your own.
Fittingly for Black History Month, the particular show I'd come to watch was a 1992 A&E documentary called "We Sing and We Dance," about the Nicholas Brothers. I'd stumbled upon this spectacular duo the week before while watching a trailer for "Stormy Weather" (1943) with Lena Horne.
I learned that Fayard (1914-2006) and Howard (1921-2000) came from a Philadelphia family of musicians, entertainers, and vaudevillians. Neither had any formal dance training. They started making a splash as kids, were courted as young adults by Hollywood, and ended up touring the U.S. and later Europe for years.
Gene Kelly, Michael Jackson, Georges Balanchine, and Mikhail Baryshnikov issued the highest accolades. "Genius," the brothers were called, and "pure class." Members of today's black dance community averred: "They inspired us." "They were the link in the chain."
They were also shamefully and systematically discriminated against. Doors that would have been thrown open for whites were slammed in their faces. Opportunities that, in light of their stupendous talent, might otherwise have made them household words, wilted on the vine and died.
Fred Astaire himself once called the Nicholas Brothers' Jumpin' Jive routine from "Stormy Weather" the greatest dance number ever filmed. In elegant black tails, they tap dance across the band's music stands, leapfrog each other down a set of stairs, landing each time in a split, leap to their feet ("No hands, Ma!"), and in general combine tap, ballet, gymnastics, acrobatics, ballroom dancing, jazz, and a fillip of circus into a "genre" that far transcends any mere label like "flash dancing."
As Maurice Hines observed: "Anyone's who's got any emotion and truth in themselves will respond and give them the standing ovation they deserve."
Amen, brother.
Plus, I noted with satisfaction before leaving, the Paley Center has several episodes of Adam-12.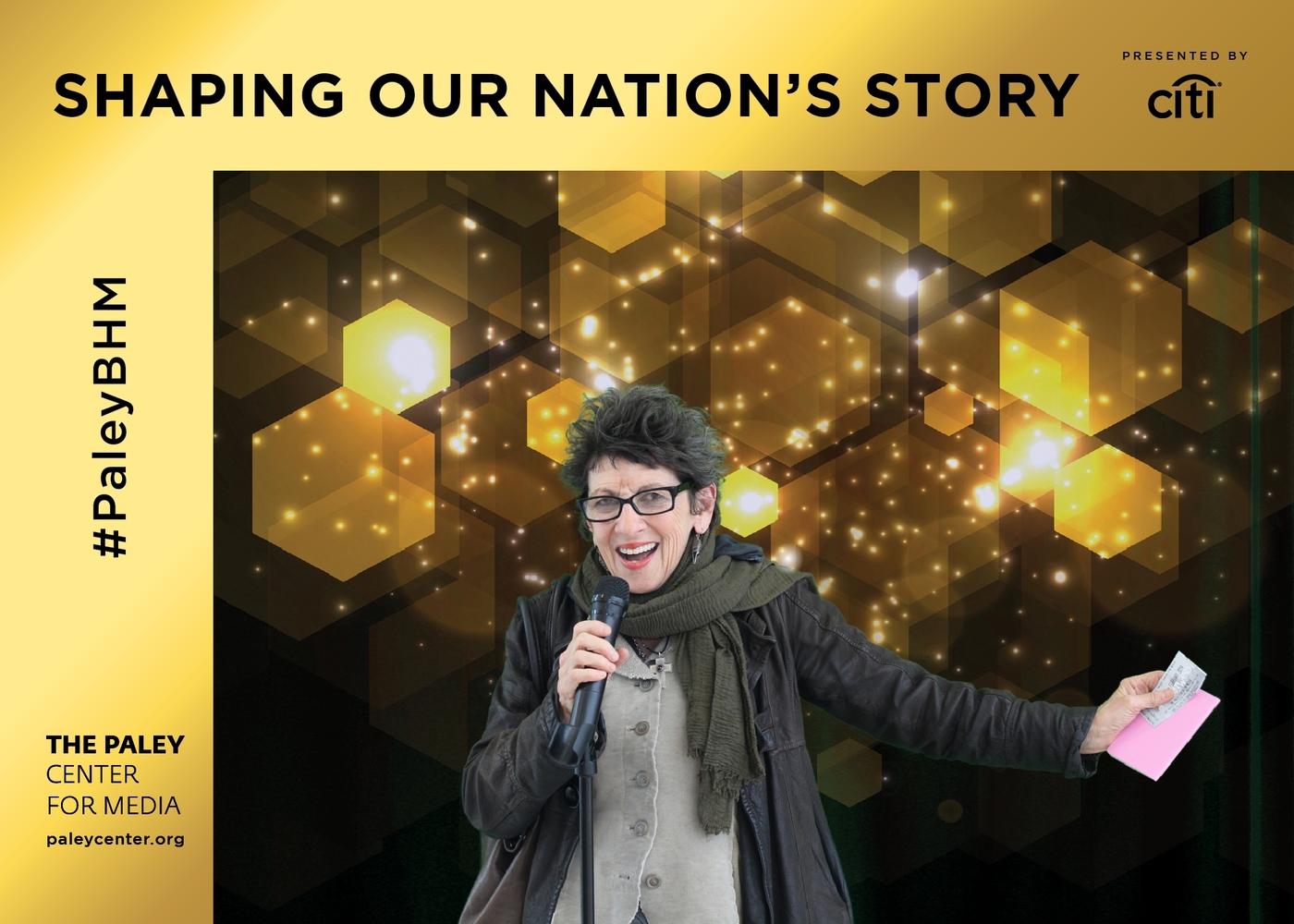 Heather King is a blogger, speaker and the author of several books. For more, visit heather-king.com.
SPECIAL OFFER! 44 issues of Angelus for just $9.95! Get the finest in Catholic journalism with first-rate analysis of the events and trends shaping the Church and the world, plus the practical advice from the world's best spiritual writers on prayer and Catholic living, along with great features about Catholic life in Los Angeles. Subscribe now!