As I was making my way across LA's Historic State Park to greet my students from St. Monica Academy during the OneLife LA Walk for Life this past weekend, I was halted by a couple yelling my name, "Chris… Chris Plance." I turned and to my surprise it was Mr. and Mrs. Noyes from Our Lady of Lourdes Parish in Tujunga. When I saw them, I ran over to give them a big hug and to thank them for standing up for life in more ways than one.
No one will have noticed, but Mr. Noyes was actually walking, unlike most of us, with a major part of his right lung missing. But Mr. Noyes wasn't missing a whole lobe of his lung because of a birth defect or serious injury; rather, he had voluntarily given it to my sister, Jessica Plance, just seventeen years ago on October 22, 2001.
Jessica had suffered from cystic fibrosis, a disease that causes severe damage to the lungs over time. It was clear that my sister wasn't going to live much longer without a double lung transplant. My mother was already lined up to give part of her left lung, but my sister desperately needed someone to be willing to give lobes from their right lung.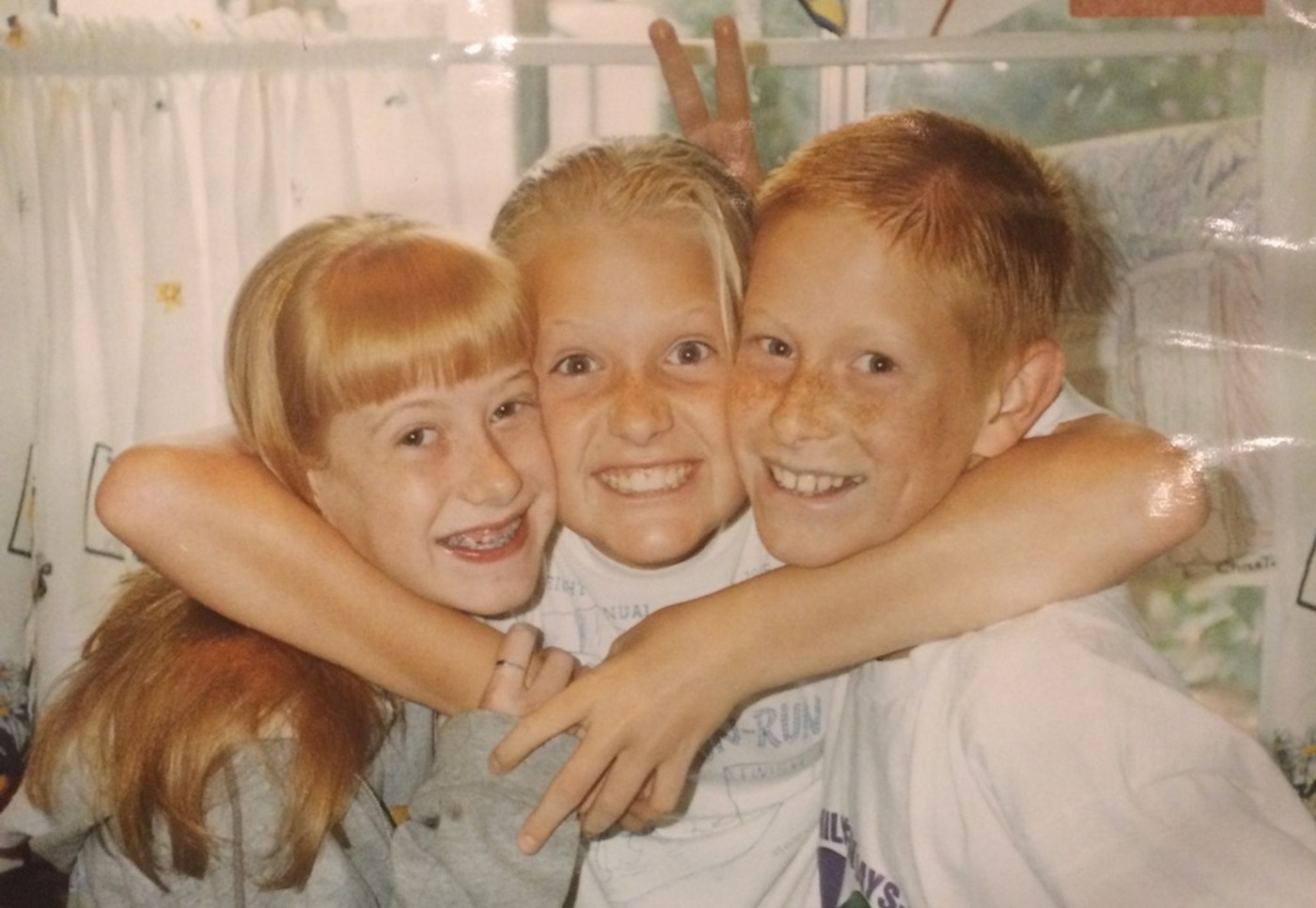 At the time, Father Mark Strader was the priest at Our Lady of Lourdes in Tujunga, our home parish. He made his appeal to parishioners, all of whom knew Jessica and my family personally. He asked them to search deep into their hearts and consider giving part of their lung to save her life. Mr. Noyes talked it over with his wife, and finally made the decision to go through with the surgery, the sacrifice.
That is why I wasn't surprised that here he was, still these many years later, standing up for life at the annual OneLife LA event. He could have come up with all sorts of excuses why he should have been the last person to give his lung—he was, after all, the only father at our parish with as many as seven children to feed: a perfect excuse to let someone with 'less risk' do the job. He could have said, "Well, I had seven children, I did my part, let someone else help Jessie out."
Still more: he could have come up with a host of excuses why he just couldn't show up for OneLife LA this year. Maybe the excuse, 'Well, I'm getting older." Or, "I marched the first couple of years." Or still, "I'm missing part of my right lung!" If there is one thing you need to participate in any walk, it's legs and fully functioning lungs. Mr. Noyes would have been out of breath a lot sooner than others. And of course, he probably was. When I saw him, he was sitting down catching his breath, but still got up to greet me with a big smile. No excuses; no pity party. He was walking on behalf of others. He wasn't there for himself. Period.
Unfortunately, my sister Jessica caught an infection in her lung just one year later and died. The next year I graduated from Our Lady of Lourdes and began high school at Notre Dame in Sherman Oaks. As the years went on I wondered why Jessica, why my family, why me? These questions, couple with intense doubts as to whether God was present at all, drove me further and further from the Catholic Faith. God is silent, I thought, God is not present: God is to blame.
As fate would have it, this chance encounter at OneLife LA got me thinking afresh about 'where God was' in the midst of my family's suffering. Here God was, in the person and work of his saints, in his people, in whom he commands to march time and time again, year after year, in rain, in heat, with one lung or no legs, for the cause of life. He was working through pro-lifers like Mike Noyes, who understand that 'pro-life' extends to those who desperately need a second chance at life, like my sister Jessica, as well as those who have the right to life (the unborn).
God bless the pro-life movement. God bless all who marched for life this past Saturday: you are all my heroes! And may God bless the Catholic Church in Los Angeles!
Christopher Plance teaches theology and history at St. Monica Academy in Los Angeles. He attended graduate school at Franciscan University, where he received his MA in Theology. He currently lives in the San Fernando Valley with his wife and three children.
Start your day with Always Forward, our award-winning e-newsletter. Get this smart, handpicked selection of the day's top news, analysis and opinion, delivered to your inbox. Sign up absolutely free today!