A funeral Mass will be celebrated July 19 for Bishop Richard John Garcia, the late Bishop of Monterey, California, who died July 11 from complications related to Alzheimer's disease. Garcia was 71.
Garcia was ordained a priest in 1973 in the Archdiocese of San Francisco, was a seminary professor and directed Hispanic ministry, and, in 1998, became an auxiliary bishop in the Diocese of Sacramento. The bishop was appointed to lead the coastal California Diocese of Monterey in 2006.
He was a board member of Catholic Relief Services and the Catholic Legal Immigration Network, and involved in several committees of the United States Conference of Catholic Bishops.
He was diagnosed with Alzheimer's disease in April.
His episcopal motto was "En El Vivimos"- "In Him We Live."
In a 2017 pastoral letter, Garcia encouraged Eucharistic adoration in the parishes of his diocese, writing that "The Eucharist is a multifaceted, precious jewel in the Sacramental Life of our Church. We cherish and reverence this celebration of our salvation — a perpetual memorial of Christ's Death and Resurrection."
In 2007, he wrote "In my life...I have encountered God's 'grace upon grace' even though I did not always fully comprehend or appreciate God's never being far from me."
Archbishop José H. Gomez of Los Angeles mourned his death on Twitter, remembering Bishop Garcia as a friend and "good priest."
"He had a heart for the poor and the imprisoned and worked hard for the rights of migrant workers and immigrants," Archbishop Gomez wrote. "Let us ask Our Lady of Guadalupe to intercede for him and may God grant him peace and eternal rest."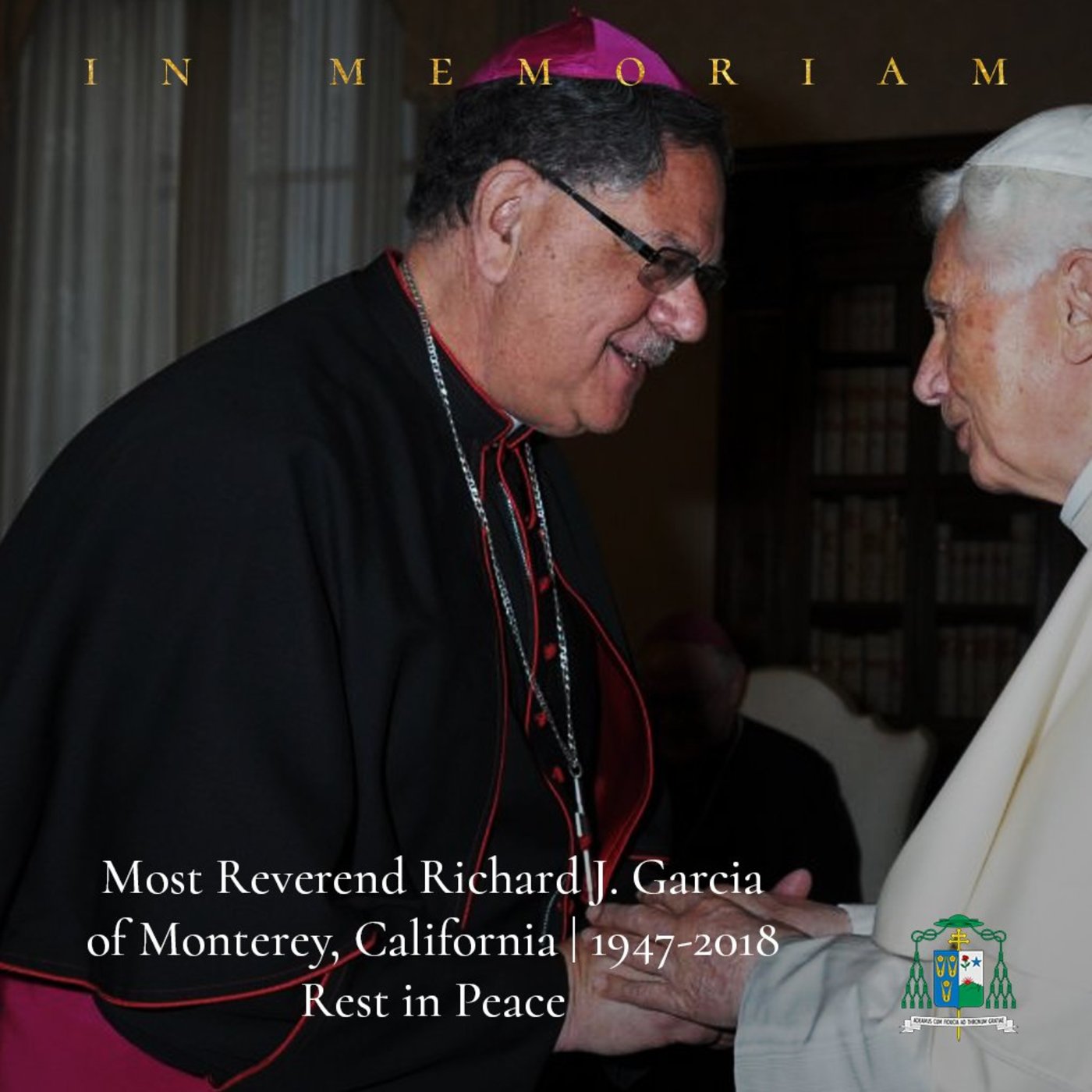 Additional reporting by Angelus News was added to this article.