Soccer: SG Mission, J.Serra win second straight CIF titles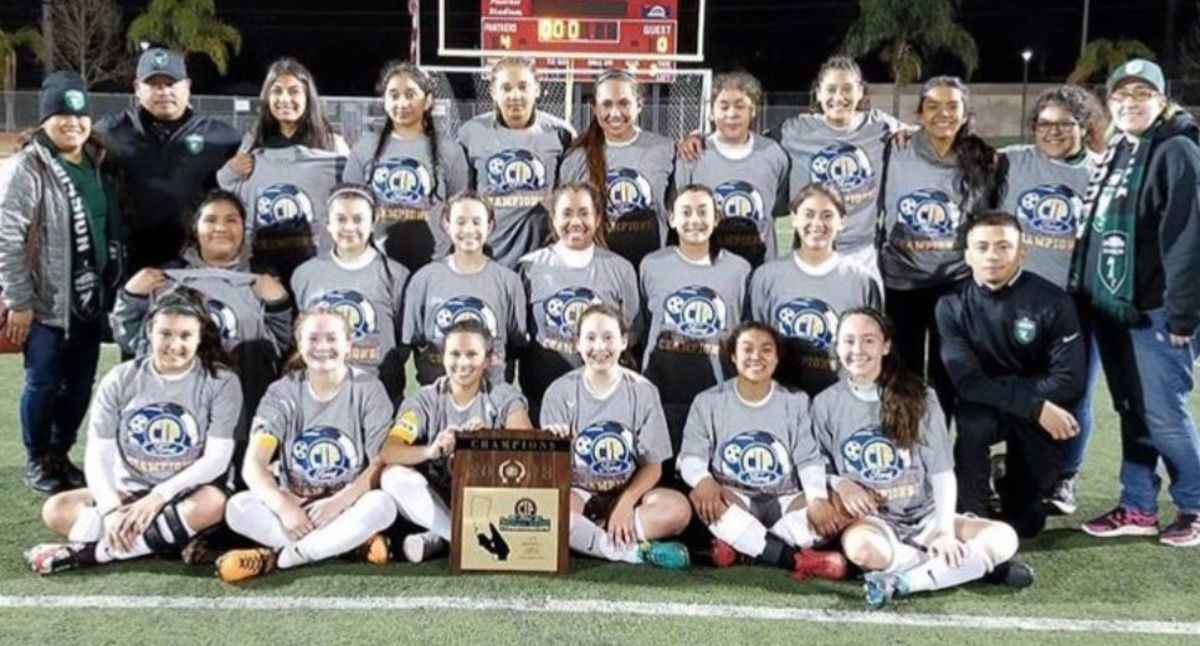 San Gabriel Mission High School capped a dominant season with a convincing 4-0 victory over Rialto March 2 to win the Division 6 CIF-Southern Section championship in girls' soccer, the Pioneers' second straight CIF title.
J.Serra followed suit March 3 at Warren HS in Downey with a thrilling 1-0 victory over Santa Margarita — the team which had handed the Greg Baker-coached Lions their only defeat of the season — to win the Division 1 crown for the second year in a row.
In boys' soccer, Cathedral lost its Division 1 final to Santa Barbara, 3-2, on penalty kicks, after the teams had played to a scoreless tie in regulation and two overtimes March 3 at Warren HS. The fifth-ranked Phantoms ended their season 18-4-3, while second-ranked Santa Barbara finished 18-4-6.
SG Mission: Too much Lopez
San Gabriel Mission (ranked No. 1 in Division 6 all season) finished 27-1-2, and won their last 16 games under Coach Francisco Lopez. In the final March 2 at Corona HS against unseeded Rialto, the Pioneers were led by sisters Juliana and Isabella Lopez (Francisco's nieces) and their cousin Alyssa Lopez (Francisco's daughter), who collaborated on all four goals.
Juliana scored first (in the 29th minute), followed by Alyssa (in the first minute of the second half), and then Isabella and Juliana again (both in the last 10 minutes). Given that Alyssa is one of just two seniors on the team (Juliana is a junior, Isabella a sophomore), the Pioneers, who will also return 2017's D-7 Player of the Year Melissa Estrada, are well-equipped to continue their success in 2019.
J.Serra: Defense matters
For J.Serra (19-1-4), the difference was its typically sturdy defense and junior striker Isabella D'Aquila, Division 1 Player of the Year in 2017, who tallied the game's only goal in the 54th minute following an assist from Abby Lynch. It was D'Aquila's 35th goal of the season, and the first against Santa Margarita in 12 games.
Santa Margarita, whose 1-0 win over J.Serra on Feb. 1 gave the Eagles the Trinity League title, was seeking its seventh CIF championship, including D-1 crowns in 2014 and 2016.
---
Read the latest local and global Catholic News.
Sign up for our newsletter.
---