How to make a "plan" and discover the joy of living as God wants us to live
This year, I had the usual resolutions all made and ready for 2018. I was going to start exercising regularly, and my desk was going to be clean and orderly all the time, not just occasionally. But I cheerfully ditched these minor goals when I received my review copy of Father Roger J. Landry's fabulous new book, "Plan of Life." (Pauline, $14) Father Landry is a priest of the Diocese of Fall River, Mass., currently working for the Permanent Observer Mission of the Holy See to the United Nations.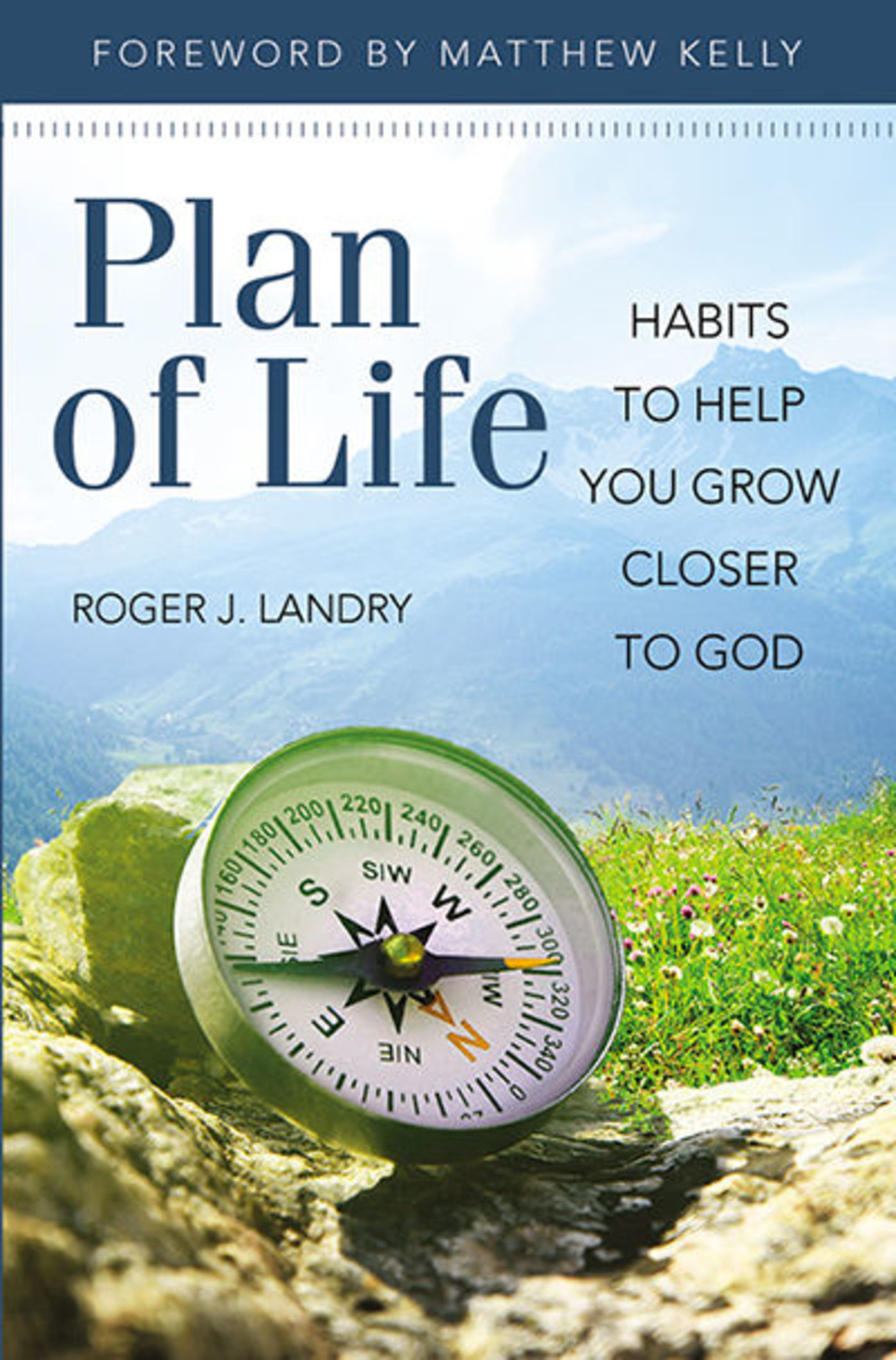 His book was a timely reminder for me that being a Christian is not primarily about doing the right thing, but about becoming the right person. And the right person is the perfect, divine idea that filled the heart of God when he created each of us. The obstacles seem insurmountable: our hectic modern lives, complicated relationships and especially our too-fallen natures. Yet it is absolutely essential that we actively cooperate with grace — and allow the process of transformation that began with our baptism to continue.
Not cooperating, not embracing what St. John Paul II called the "high standard of ordinary Christian living," and instead being the kind of Christian who goes to church on Sundays and generally keeps her nose clean, is to settle for what he described as a life of "mediocrity, marked by a minimalist ethic and a shallow religiosity." No, we are meant for nobler, immeasurably higher things — things as high as heaven and as noble as perfect, self-forgetting love.
It is a daunting task, this transformation, and not very different in its scope and depth from that experienced by the ugly caterpillar on its way to becoming a dazzling butterfly. Most of us will not be offered martyrdom as a shortcut, and the task of becoming "perfect like our heavenly Father is perfect" has to be approached with daily discipline and heroic persistence.
We are fortunate to have a practical guide on our quotidian path to saintliness, provided by Father Roger Landry, in his new, concise but complete book. He explains, with practical suggestions and warm encouragement, the daily exercises, prayers and practices that will open our hearts and souls to the transformative grace that is so lavishly poured on us by our Father. This book is a wonderful way to start a new year, and the spiritual program it explains and facilitates for us is not new, but one found in the Gospel and the long tradition of the Church.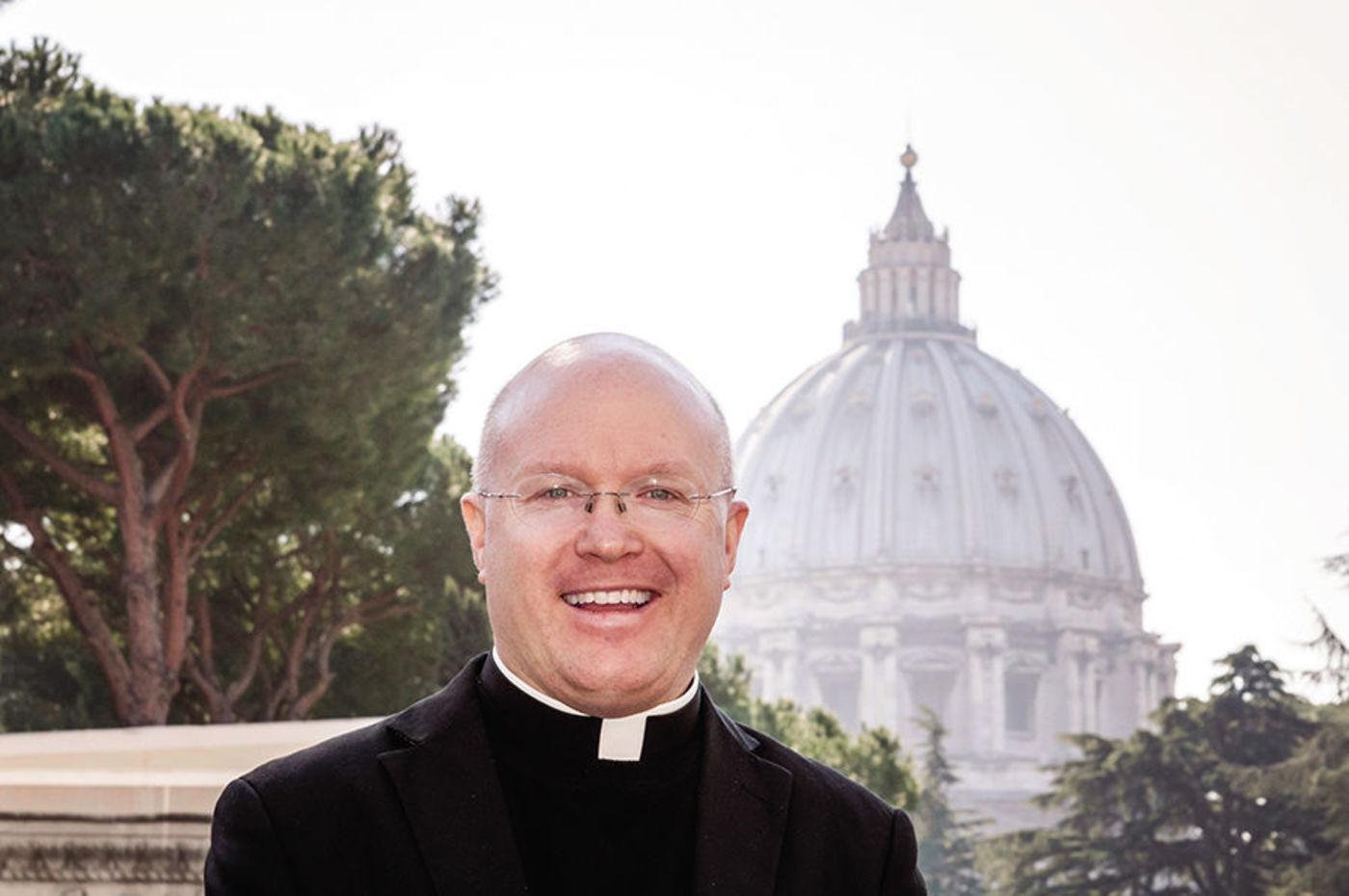 Father Landry tells us to wake up valiantly, and offer our whole day, with its complications and joys to our Father, asking him to help us live it as he would have us live it.
He teaches us how to end our day by confronting with honesty all our defects and evils, failures and neglects, and with a burning resolve to improve. In between, we are told how to incorporate mental prayer into our day, as prayer "helps us to be conscious of God's presence and remain in union with his will."
Our new "Plan of Life" must include a short daily reading of the Gospel, for our work of the day is to do what our master told us to do, and how are we to do this without reading, and knowing, what he told us? A few minutes of reading Sacred Scripture is a wonderful springboard for mental prayer, and a rich inspiration.
Those are the main daily elements, but Father Landry reminds us about the beautiful gift of the Sabbath, a day of rest and joy, centered on the Mass and filled with the hope of the promises of Christ. Frequent confession helps us recognize sinful patterns in our lives, purifies our consciences and gives us the grace to make changes that once seemed impossible.
Adoration and almsgiving should be planned and methodical, not subject to random impulses that may or may not happen. And, of course, the daily rosary, which is "a chain of love that links us to Mary [so that] we may love Christ and our neighbor as she did."
The book is full of other rich and venerable practices that Christians up and down the ages have used to open the door to Christ, along with all the practical suggestions for implementation that modern readers will find invaluable.
To me it's been a great blessing, as I have a strong desire to be the woman that God envisioned when he made me. It's an uphill battle, but Father Landry's "Plan of Life" has given me a structure and a plan, and my soul is full of hope.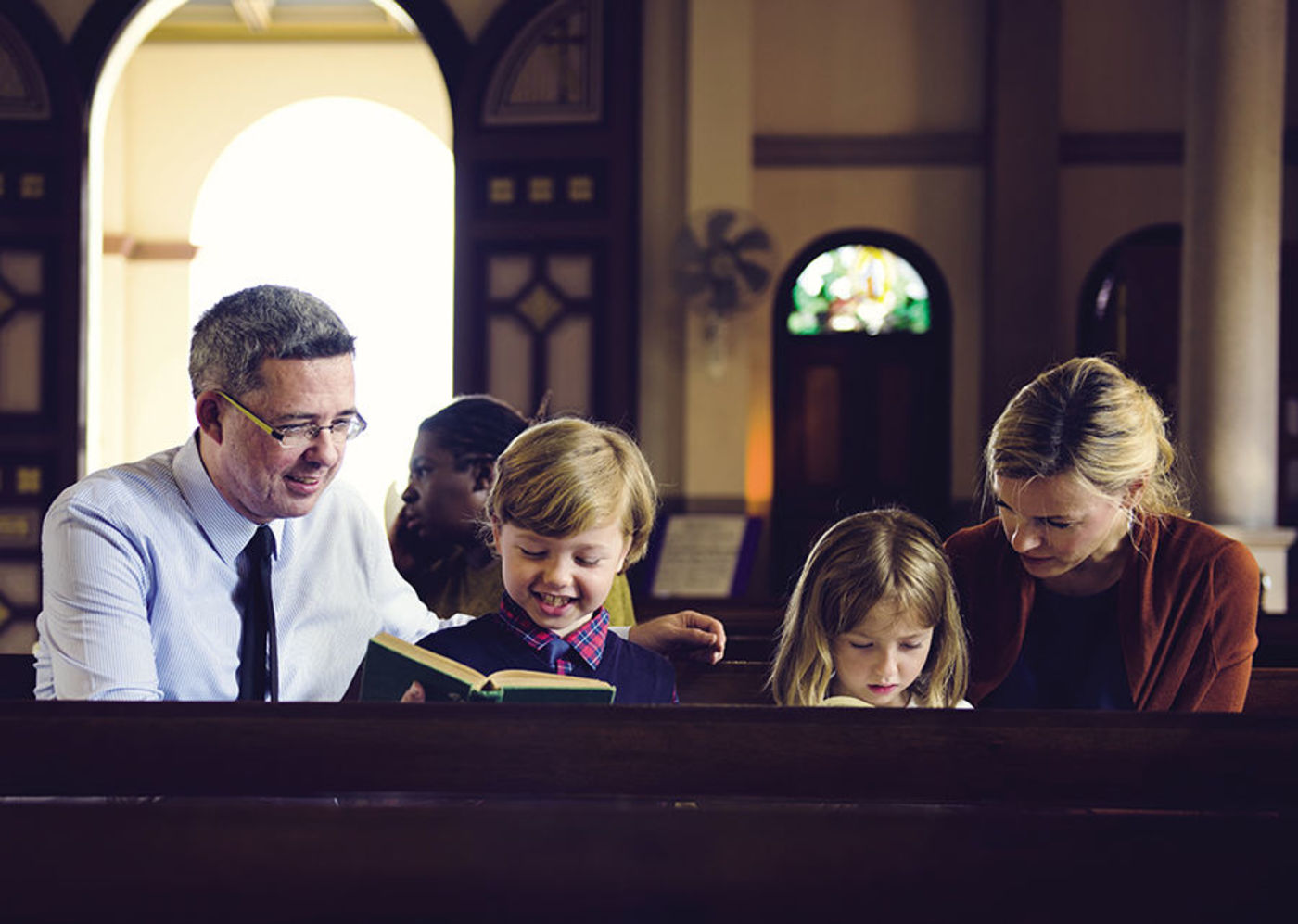 Taking a beading
"My earliest childhood memories are of praying the Rosary with my family at the kitchen table. This family tradition taught me that God was real and part of our daily life. It also taught me how important daily prayer was, with others, for others and mutually strengthened by others. It deeply nourished my priestly vocation. … But that doesn't mean praying it has always been easy. It also doesn't mean that I've always prayed it as well as I would have wished. In college and seminary, I would generally pray it silently as I walked to class. Now I often pray it in the car or walking on the streets of Manhattan. When I pray it at the end of the day, I normally stand or pace to stay awake. Just like any prayer, it's sometimes a battle to fight off distractions or occasional boredom even as we are contemplating the mystery of Christ's life.
"It's worth it, however. As with physical exercise, the effort and the repetition pay off. One may not set a record on any given day at the track or the gym, but the cumulated impact of exercising each day makes athletic achievement possible later. With the Rosary, some days we just get through it the best we can, but that hard work makes it possible to receive deeper fruits of prayer later when prayer is not so arduous.
"I've found praying the Rosary each day to be the greatest aid to help me overcome the temptation to pray only when it is convenient. The structure of the Rosary, its duration, and its mysteries, train us in persevering prayer that serves us in every aspect of the Plan of Life."
— From "Plan of Life," by Father Roger J. Landry
The secret elevator to holiness
"Saint John Vianney used to do everything he could to 'upgrade' the eucharistic practice of his parishioners from weekly communicants to daily. He tried to encourage them to frequent daily Mass so that Jesus could do his sanctifying work. He once lamented that if his parishioners would receive Jesus in the Eucharist more often, they would not merely remain 'good,' but would become saints! The truth is that if we, too, were to receive Jesus more often in the Eucharist and with greater purity, love and devotion, we would become holier, too!
"Of course it's not always possible for everyone to go to Mass every day, because of work, school, and other responsibilities. In certain areas, it can also be difficult to find a daily Mass at all or one scheduled at a time that fits into the day for those who work. But every Catholic who seeks to grow in holiness should have a hunger to receive Jesus every day and make an effort to attend daily Mass when possible.
"If you are unable to make it to daily Mass, you can always watch Mass online or on TV. You can also make a spiritual communion. [In a spiritual communion, we ask the Lord to come abide in us the way he would if we were to receive him in Holy Communion. We express our desire to receive and lovingly embrace him.] Regardless, we should all be striving to live more intentionally a truly eucharistic life, which is a truly Christian life."
— From "Plan of Life," by Father Roger J. Landry
Getting a plan
For Father Roger J. Landry, these practices are "the basics" for Catholics who want a better life of prayer.
DAILY
• Devotion to the Holy Spirit
'Ä¢ "The Heroic Moment" (getting up on time)
• Morning Offering (a short traditional prayer giving the day to God)
'Ä¢ Examination of conscience (reviewing the day's activity)
• Conversational prayer
• Scripture reading
• The Rosary
WEEKLY
• Sunday Mass
REGULARLY
• Confessio
• Eucharistic adoratio
• Charity and almsgiving
YEARLY
• Attendance at Holy Week services
Dr. Grazie Pozo Christie grew up in Guadalajara, Mexico, coming to the U.S. at the age of 11. She has written for USA TODAY, National Review, The Washington Post and The New York Times, and has appeared on CNN, Telemundo, Fox News and EWTN. She practices radiology in the Miami area, where she lives with her husband and five children.
Interested in more? Subscribe to Angelus News to get daily articles sent to your inbox.