Paul Marcien Trudeau, the father of Bishop Marc Trudeau, passed away on April 17 at the age of 92, the Archdiocese of Los Angeles announced.
Services for Paul Trudeau are still being scheduled, but the family asked for prayers during this time.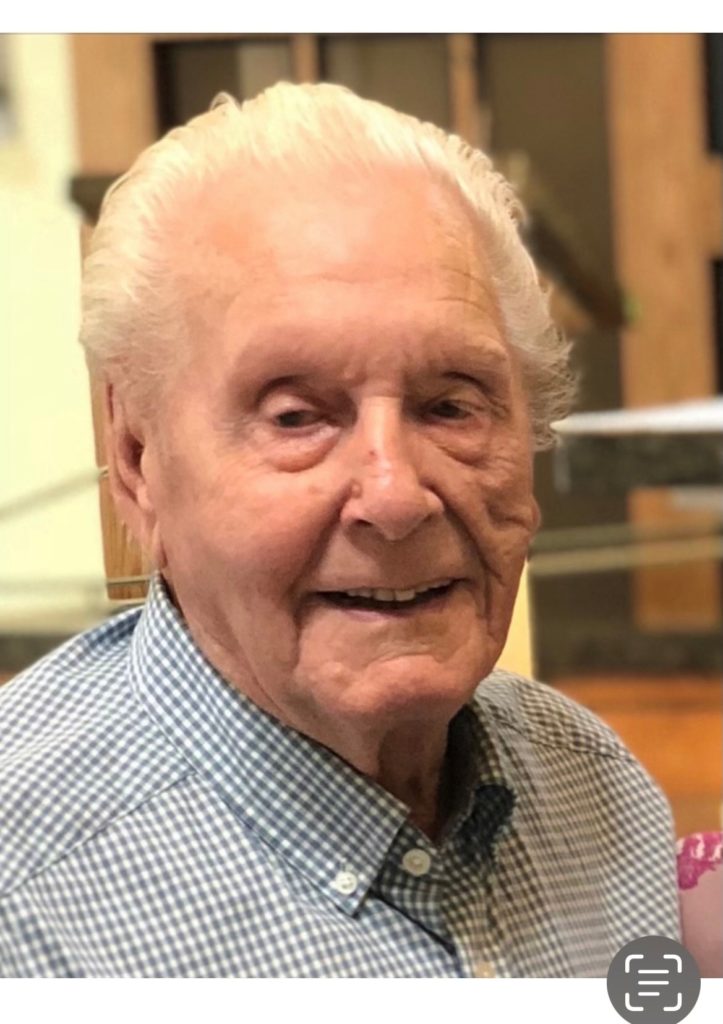 Paul was born on Jan. 23, 1931, in St. Boniface, Manitoba, Canada, but became a naturalized United States citizen after he immigrated to Los Angeles in 1950, where he joined the U.S. Air Force and served during the Korean War. While stationed at Chanute Air Force Base in Rantoul, Illinois, he met his future wife, Belva Bushue, who was attending nearby Illinois State University.
When his duty was completed, the coupled moved to Hollywood with their oldest daughter and later to Burbank, where they had four more children and attended St. Finbar Church. Paul owned a printing shop in Echo Park that specialized in creating menus for local restaurants and for several large California wineries.
Paul, Belva and family were active members of St. Finbar and their children went to school there. After retirement, Paul and Belva became docents at the Autry Museum and worked at the Santa Clarita Food Pantry when they relocated there. Belva died in 2021.
Bishop Trudeau attended St. Finbar Parish School and John Burroughs High School, in Burbank. He and his fraternal twin brother, Michael, were also altar boys at St. Finbar. After being involved in St. Finbar's young adult group while attending dental school at USC, Trudeau began considering the priesthood and soon joined St. John's Seminary in Camarillo.
He was ordained in 1991 and was assigned to St. James the Less Church in La Crescenta before moving to St. Philip the Apostle Church in Pasadena. In 2001, he was named pastor at St. Pius X Church in Santa Fe Springs.
In 2018, Pope Francis chose Trudeau as an auxiliary bishop for the Los Angeles Archdiocese.
His father was confident that the pope had made the right decision.
"We always figured something like this would happen," Paul Trudeau said in 2018. "He always went at things full-bore, so it doesn't surprise me.
"I think they made a real good choice, because he never gives up."
Paul Trudeau is survived by his five children, Valerie, Michael, Marc, Yvonne and Philip, their spouses, eight grandchildren and 11 great-grandchildren.