The first thing Leslie Lenko did was show a visitor the cover photo of her 20-year-old son on the memorial Mass handout — a handsome young adult with stylish dark hair. He was smiling, and so was she right now. But only for a moment.
"My son had an act of suicide in November of 2017," she told Angelus News. "It was a grave injury and he had surgery and he was in ICU for almost 10 days. Then he was in 'end-of-life' care because it was just too grave. So he passed away in the hospital the day before Thanksgiving in 2017.
"It was very difficult for all of us and especially the parish community that I'm involved with. There was an outpouring like you wouldn't believe at St. Paschal Baylon in Thousand Oaks."
After a while, sitting in the library of nearby St. Julie Billiart's parish hall in Newbury Park, she went on with the memory no parent should have to recall:
"And we had this beautiful funeral service for him in that December at another local church. We kept it small and private. And afterwards … a lot of friends were coming up to me, and they were telling me 'I have a son (or daughter) with mental illness' or 'I have someone who passed away that had this or that.' And it would happen constantly."
Days later after the service, Lenko was at an Orchard Supply Store buying some hardware items and putting them in the trunk of her car. Hearing a familiar voice, she turned around to greet a friend. After saying how sorry he was about her son, the man mentioned that a member of his own family, too, was having mental health issues he didn't know how to handle.
That's when it really hit her: The Lenkos were not alone. There was a desperate need in her Conejo Valley community — especially her faith community — to do something. To break through the lingering shame and stigma of mental illness. To reach out to isolated families, like her own had been, before it was too late.
Lenko's son had suffered with his inner turmoil since high school. He was diagnosed as being bipolar. And during the months leading up to his suicide, it was the manic side coming out more and more. So he was hospitalized at a private institution in Ventura three times to adjust and readjust his medications.
"He had been under psychiatric care for months, and we thought he was well," she explained.
"We had the approval that he was ready to go back to work and move forward in his life. So he got a job at Toys "R" Us before the Thanksgiving holidays, and it was going well. He seemed very happy, So this just came out of left field two weeks later. He had the best of psychiatric help and meds. We never left him alone. We..." And she looked up. "Hi, Father Paul."
"How are you, Leslie?" replied St. Julie Billiart pastor Father Paul Hruby, smiling.
Lenko had written to Archbishop José H. Gomez about the need her family knew so well — the desperate need to find help for parish members suffering from mental health issues. And as a first measure, Hruby celebrated a Mass last May to support these troubled individuals and their families, who received blessings at the altar.
Speaking at the special liturgy was his old hiking buddy and friend, psychiatrist Ed Jesalva.
"What we found is that often people are suffering in silence," Hruby pointed out. "You see them at Mass on Sunday, and you have no sense of what they're living through during the week: 'My brother, my sister, my son, my daughter suffers from whatever.' So, this kind of opens the door."
The new ministry will sponsor workshops on suicide, medications and other mental health matters, plus parenting. Support groups will focus on depression, grief and bereavement, aging, and bipolar and depression issues. Both workshops and groups will be based on a spiritual component, while an educational committee will organize outreach efforts.
"One of the things that we encountered and talked about is just how there's still a stigma attached to mental illness," said Hruby. "But we'll be emphasizing the fact that we're all created in God's image and likeness. That's the starting point. So there's no need for embarrassment. There's no need to feel that stigma."
While Hruby is under no illusions that any spiritual prescription will "necessarily wipe away a condition," he does believe "it brings a whole other dimension of dealing with things that happen, and drawing from one's strength."
"So this ministry is not just for the person suffering with whatever kind of mental affliction it is," he added. "I see this very much being a support for the family as well, for people like Leslie and her husband who suffered the death of their son. How do you even begin to deal with that without having that spiritual element?"
The pastor believes a parish was the natural place to break through that hurting solitude: "Well, you have Pope Francis calling the Church a 'field hospital.' "
It made Lenko smile again.
"We go out and seek those who are suffering," added Hruby. "We just don't wait for them to come to us."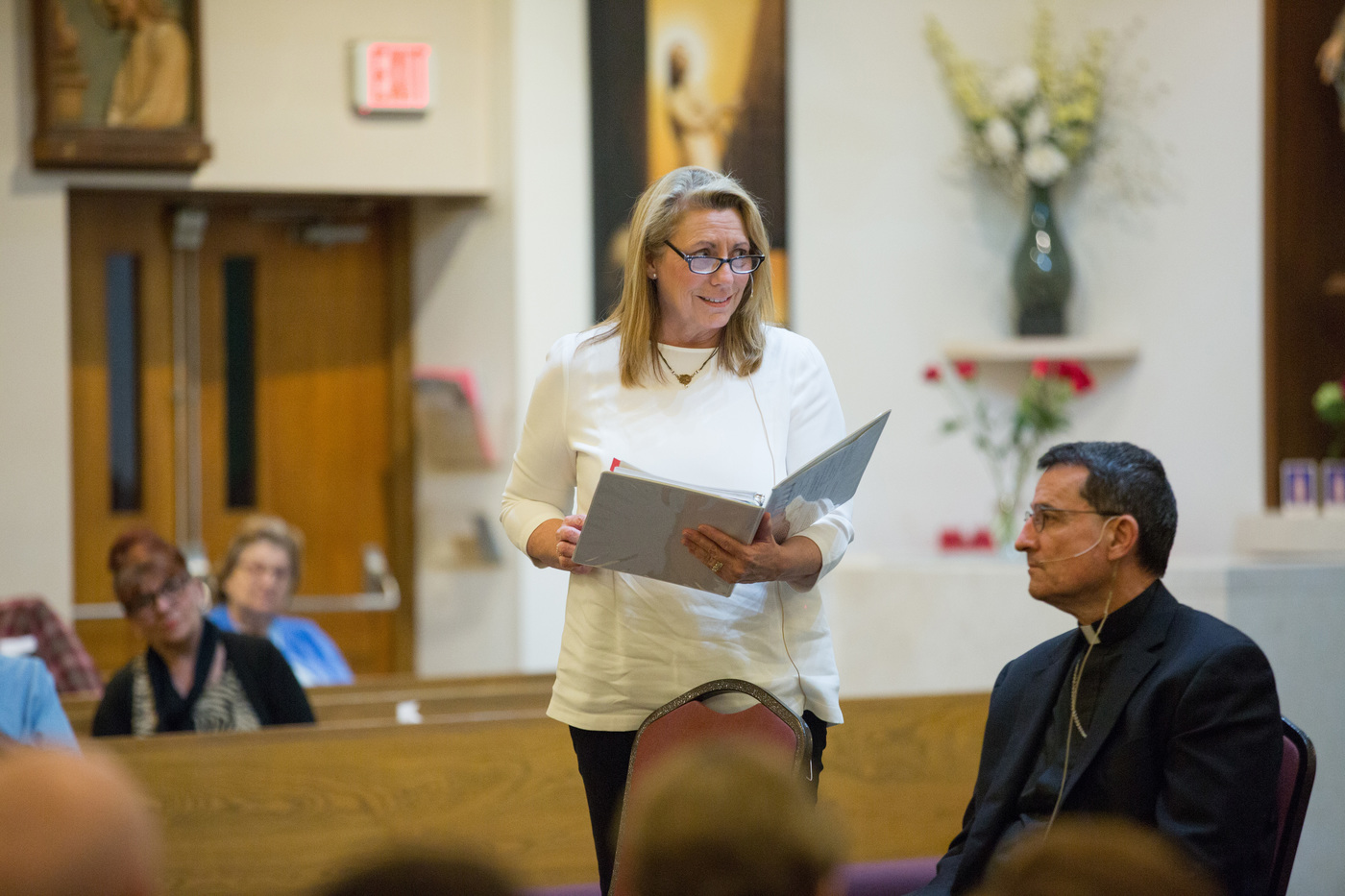 Heather Banis, coordinator of Victim Assistance Ministry for the Archdiocese of Los Angeles, introduced Father Paul Hruby to Leslie Lenko. And she's been impressed not only by the interest of parishioners in the new ministry, but also how it's taking shape at St. Julie Billiart.
"It delights me because this is an example of the Church talking about something that is a very real part of the lives of the faithful — mental health," she told Angelus News.
"And it's naming it. It's embracing the dialogue. It's claiming it as something that belongs as a part of the discourse that goes on in a faith community. And then to be empowered to put that into ministry to meet this need is quite remarkable."
Banis believes the program represents progress in how people of faith have viewed the stigma associated with mental health issues, and begin to see and treat cases as potential signs of illness rather than automatically assuming a person is demonically possessed or in a state of mortal sin.
"I'm grateful that our mindset is shifting," she added with a half-smile. "But what I'm especially grateful for right now is how Leslie and Father Paul and parishioners are stepping forward with a psychiatrist taking the lead with his very particular expertise and knowledge. And it's happening within the context of this faith community at St. Julie's."
As Banis pointed out, no new ministry is ever perfect, and she doesn't expect the parish's mental health efforts to be, either. But the important thing to keep in mind, she believes, is the ability to "talk about a subject that isn't talked about" — ordinary people facing mental health struggles such as severe depression.
Banis hopes that the program's attention to confirmation candidates in their teenage years — a time during which experts see mental illness issues emerge — will become a model for other parishes.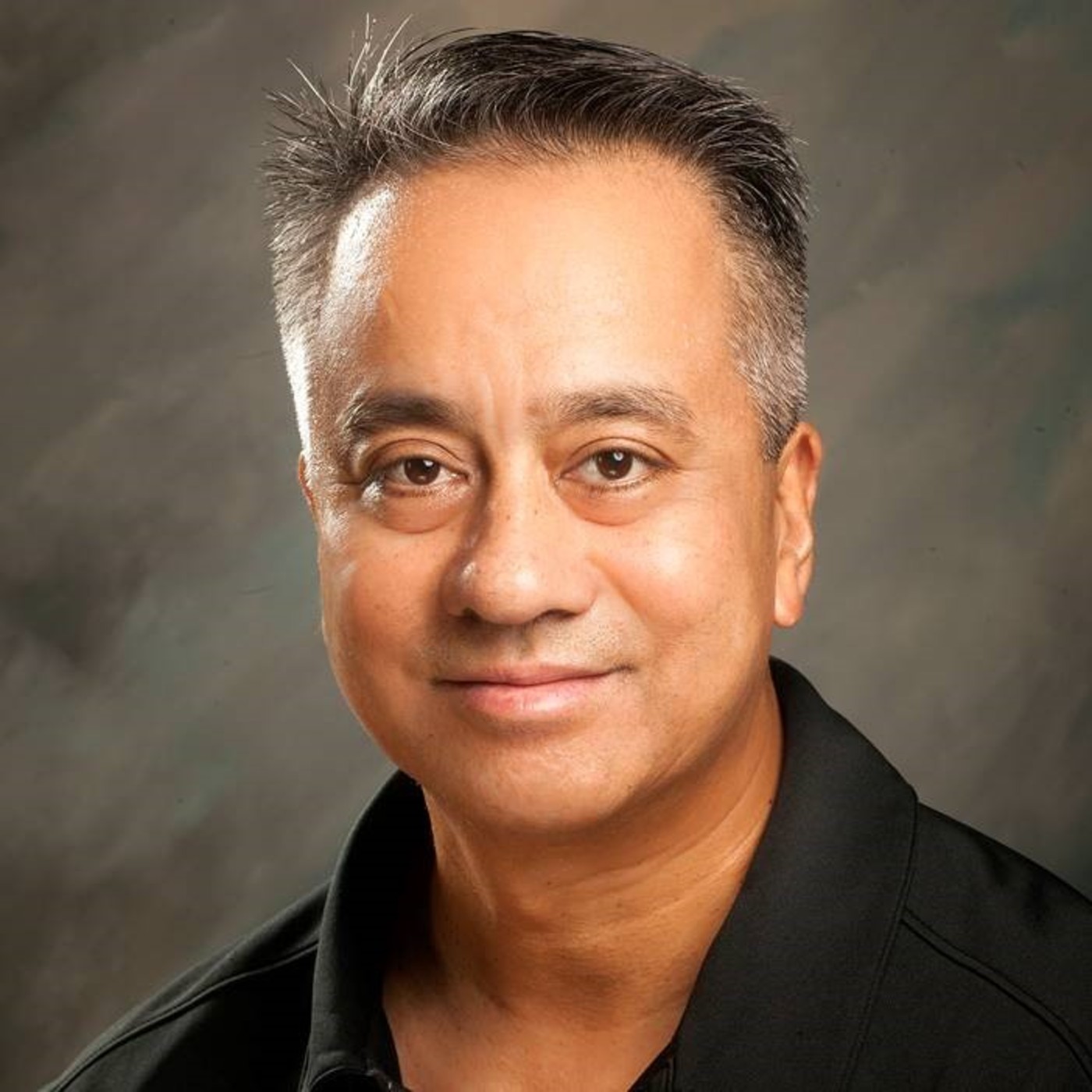 Parishioner and psychiatrist Dr. Ed Jesalva has played a big role in creating the new parish-based mental health ministry at St. Julie Billiart. He just saw it as a real need for the community: educating people about mental health and some of the common disorders as well as supporting those individuals who are suffering with mental health issues.
And he agrees with Banis that obvious targets are adolescents and young adults — at risk during their arduous transition to adulthood. But the psychiatrist pointed out that helping these groups can be very difficult.
"I mean, there's a lot of stigma associated with mental health in those age groups," said Jesalva, who has an office in Thousand Oaks. "They feel ostracized, weak: 'I'm a lot stronger than that. I can do it myself.' With macho adolescent males, they believe they can get through any issue, any problem."
But it's not impossible.
"Yeah, it's difficult with adolescents, but talking about it, number one, helps," he said.
"Making them feel like they're not the only one having problems, they're not alone, helps. That's why I was thinking of creating a support group, so teens can have a venue to be able to talk about these things. So the first problem is feeling like you're unique: 'I'm the only one who feels this way,' " he added.
"So sharing with other people with like feelings and behaviors really helps to feel like they're not alone.
"Another major issue concerns the brains of teenagers. They're still developing. And they don't see the long-term consequences of things like killing themselves — who they're leaving behind forever, how this will affect relatives and close friends forever."
So, the first focus of the new mental health ministry is educating parents about what to look out for — cues that are often at least half-hidden and mostly involve abrupt change, like verbal or physical aggressiveness, social isolation, substance abuse and self-mutilation.
Besides youth, another at-risk group found in parishes are adults, especially the elderly,  who have lost a loved one. "What I'm looking for is a balance between all ages," Jesalva explained. "But the people we can help in a dramatic way are our youth and adults who have lost a loved one and are grieving. Those two populations are the ones most at risk in our parishes today."
After a moment, the psychiatrist added, "I really felt a calling to do something about helping both young people and those who have lost someone. And I've seen this in my practice, also. So I think it was the right time to get involved … so it was both out of a necessity and kind of a calling to do this."