You can pay for almost anything with your cellphone — coffee, rent, leases. While the nation moves toward a greater preponderance of digital payment, a question can be asked: What is to happen to the cash collection and church envelopes?
Cathio, a new organization that looks to synthesize the Catholic faith with the latest in fintech solutions, is hoping to be the answer to that question.
"The Church is living in a time of great challenges with the laity asking, 'What can we do?'," said Cathio adviser and former ambassador to the Holy See Jim Nicholson in a May 31 press release.
"Well, Cathio is a lay initiative that not only strives to save the Church money, but positions it to provide greater transparency of financial transactions and the connectivity of people of goodwill with good works."
Cathio strives to fulfill this mission through a digital payment procession and fundraising platform. The platform, which is currently being tested by four institutional early adopters (the Dominican Foundation, Christendom College, the Trinitarian Order, and the Center for Evangelical Catholicism), is expected to be live by the end of 2019.
The board of directors for Cathio includes a number of prominent names from across multiple industries: Ryan Thomas, former director of news operations at EWTN; Ed Moy, 38th director of the U.S. Mint; Nick Nicholson, managing director of Berkadia Commercial Mortgage; and former U.S. Sen. Rick Santorum.
Cathio spokesperson Adrian Hopkins explained that the creation of a new platform — rather than simply utilization of secular platforms like PayPal or Venmo — comes in response to a culture where Catholic organizations are removed or negatively affected by publicity algorithms, hampering the Church's ability to effectively fundraise.
"We now live in a time where Catholics need to own technological platforms to protect our presence both in the public and private squares," Hopkins said.
"We're facing an increasing hostility from secular companies toward organizations that support life and marriage," explained Ryan Thomas, co-founder and interim chairman, later adding, "Cathio is building a platform in anticipation of the next steps of secularism's attack on people of faith."
Additionally, Cathio hopes to fill a void as a payment system that meets a younger generation's proclivity for the digital world.
"Millennials don't carry cash. They date on apps and watch on-demand entertainment," said Santorum. "We have to be there, we have to learn from successful tech companies, and we have to provide a universal solution that makes it easy for younger generations to engage with the Church."
Part of that attempt at reform moves past the payment processing system, with Cathio positioning itself as a trustworthy and transparent charitable partner through implementation of its own cryptocurrency — CathioCoin.
"We choose to use a new cryptocurrency backed by the American dollar because it provides the benefit of a 'stablecoin,' with greater security and reduced transaction costs," explained Hopkins. "We want to provide [a] trust of funds and appropriate transparency for every transaction, so having our own solution was also important."
The CathioCoin solution means that this cryptocurrency will not actually be a "Catholic Bitcoin," which is not backed by any asset and thus volatile and prone to price fluctuation.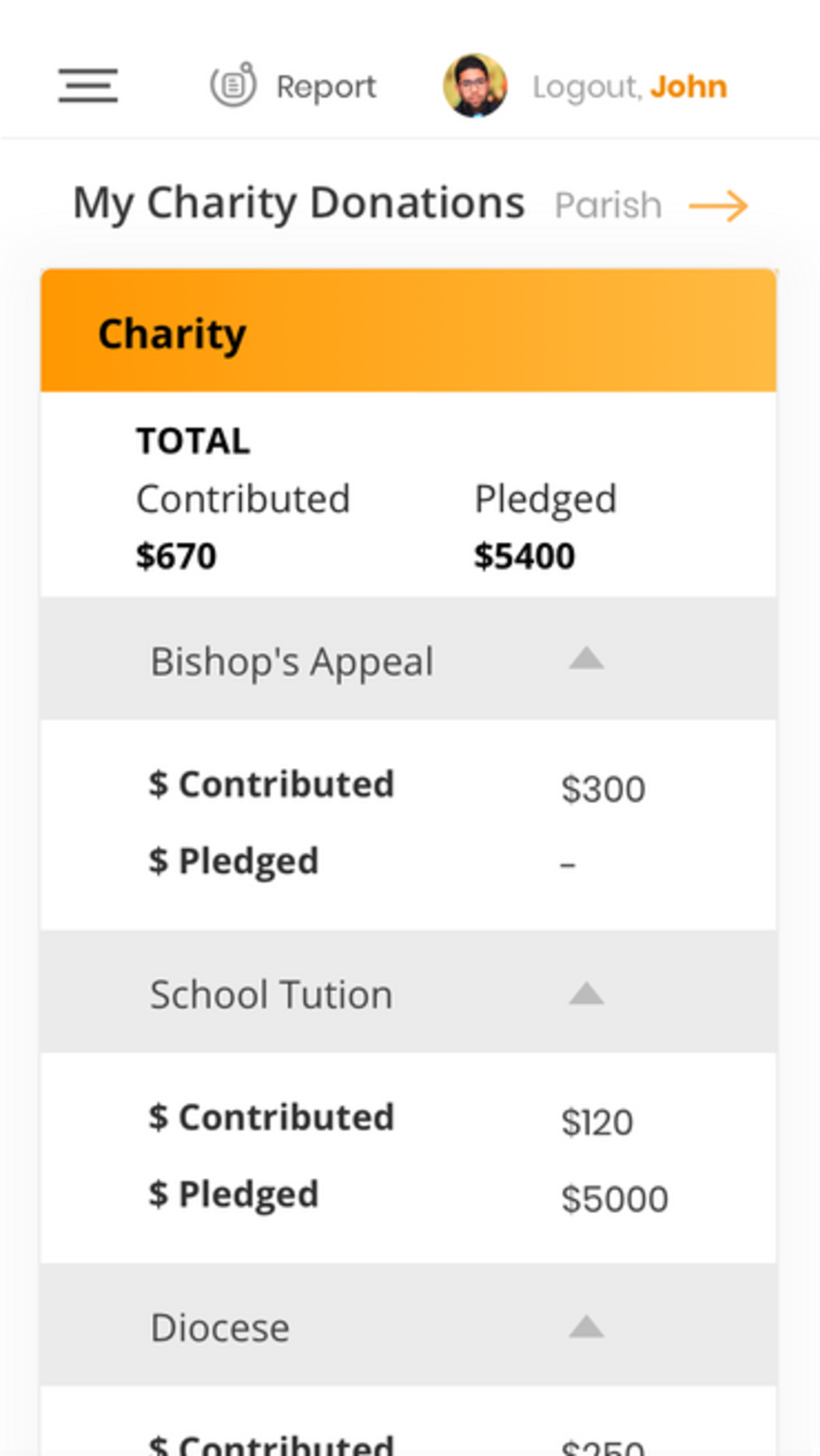 In addition to its four early adopters, Cathio has also begun work to expand its fundraising assistance outside of the United States.
"We've recently entered into a partnership with a leading Latin American FinTech, Kambista," Thomas said, "which will allow us to further reduce the cost for nonprofits when it comes to exchanging currencies and moving money across borders."
The partnership, officially a memorandum of understanding, was announced in a June 26 press release.
"Some of Kambista's largest clients are Catholic organizations," explained Cathio CEO Matthew Marcolini, "and the remittance platform that Cathio is creating in partnership with Kambista will advance Cathio's mission of connecting people of goodwill with good works by reducing costs in getting funds to the Peruvian people, and also allow the movement of funds from U.S. nonprofits to support important faith-based initiatives and missionary work."
"Kambista was founded in Peru because it is a heavily dollar denominated economy, which means the local Peruvian Sol is often exchanged for large purchases like homes and cars," explained Hopkins.
"They [Kambista] have plans for expansion for several other Latin American countries over the next several years, and Cathio is positioning itself to grow with Kambista to facilitate the movement of funds throughout the Catholic economy to support missionaries, development projects, and other good works."
Though the Cathio app has yet to go live, some concerns have been raised about its business model, with financial blogs criticizing the app for promoting public donations and charging a transaction fee on donations, both of which are claimed to be antithetical to Christian ideals and teaching.
"The criticism that has been launched against Cathio misrepresents what we are doing and takes comments out of context," said Thomas, Cathio co-founder and interim chairman. "We are not publishing donors and their donation amounts on a public ledger and will only be made available in the way that the IRS requires.
"Cathio will also offer a higher level of oversight that meets standards like Know Your Client (KYC) and Anti-Money Laundering (AML)," Thomas added.
In terms of transaction fees, Cathio insists that its fee, 2 percent, demonstrates its commitment to the communities it is serving.
"Today, if you use one of the donation platforms that are out there … they run one of a handful of payment processors like PayPal or Stripe," Thomas explained. "Currently, to process a $100 donation, you may end up with about $95 ending up in the nonprofit's bank account. So, there is a real cost in processing a donation."
"Instead of costing 3 to 5 percent, the Cathio platform will charge less than 2 percent," Thomas continued. "So, instead of the criticism of 'usury,' we are actually returning wealth to the poor."
"There's much to be done to re-engage the youth and rebuild trust within the Church," Hopkins said. "We hope to be a part of that reform."
Evan Holguin is a graduate of the University of Notre Dame. Originally from Santa Clarita, he now lives in New Haven, Connecticut. His work has been featured on the website Aleteia.com and on Ultramontane: A Catholic News Podcast.
Start your day with Always Forward, our award-winning e-newsletter. Get this smart, handpicked selection of the day's top news, analysis, and opinion, delivered to your inbox. Sign up absolutely free today!