With a few prominent exceptions, Catholic institutions of higher education are no longer the force they once were in college football.
Which does not mean they are forgotten — certainly not with longtime power (past and present) Notre Dame leading all universities and colleges, Catholic or otherwise, with 13 members of the Pro Football Hall of Fame (one ahead of its intersectional rival, the University of Southern California).
Altogether, 38 members of the Pro Football Hall of Fame (which installed its first inductees in 1963) represent 19 Catholic colleges and universities. The most recent Catholic school additions to the Canton, Ohio-based Hall of Fame were in 2016:
rn
Former San Francisco 49ers owner Eddie DeBartolo Jr., a graduate of Cardinal Mooney High School in Youngstown, Ohio, became the 13th Notre Dame alum voted into the Fall of Fame. Under DeBartolo's leadership, the 49ers won five Super Bowls in 14 years, the most won under any NFL owner.

rn

Former University of San Francisco star Dick Stanfel entered the Hall posthumously a year after his death, voters belatedly recognizing his long career as one of pro football's top offensive linemen and offensive line coach for Mike Ditka's Super Bowl champion Chicago Bears of 1985. Stanfel was the fifth USF member of the Pro Hall of Fame, all five connected with the Dons' undefeated and nationally-ranked 1951 team.

rn
rn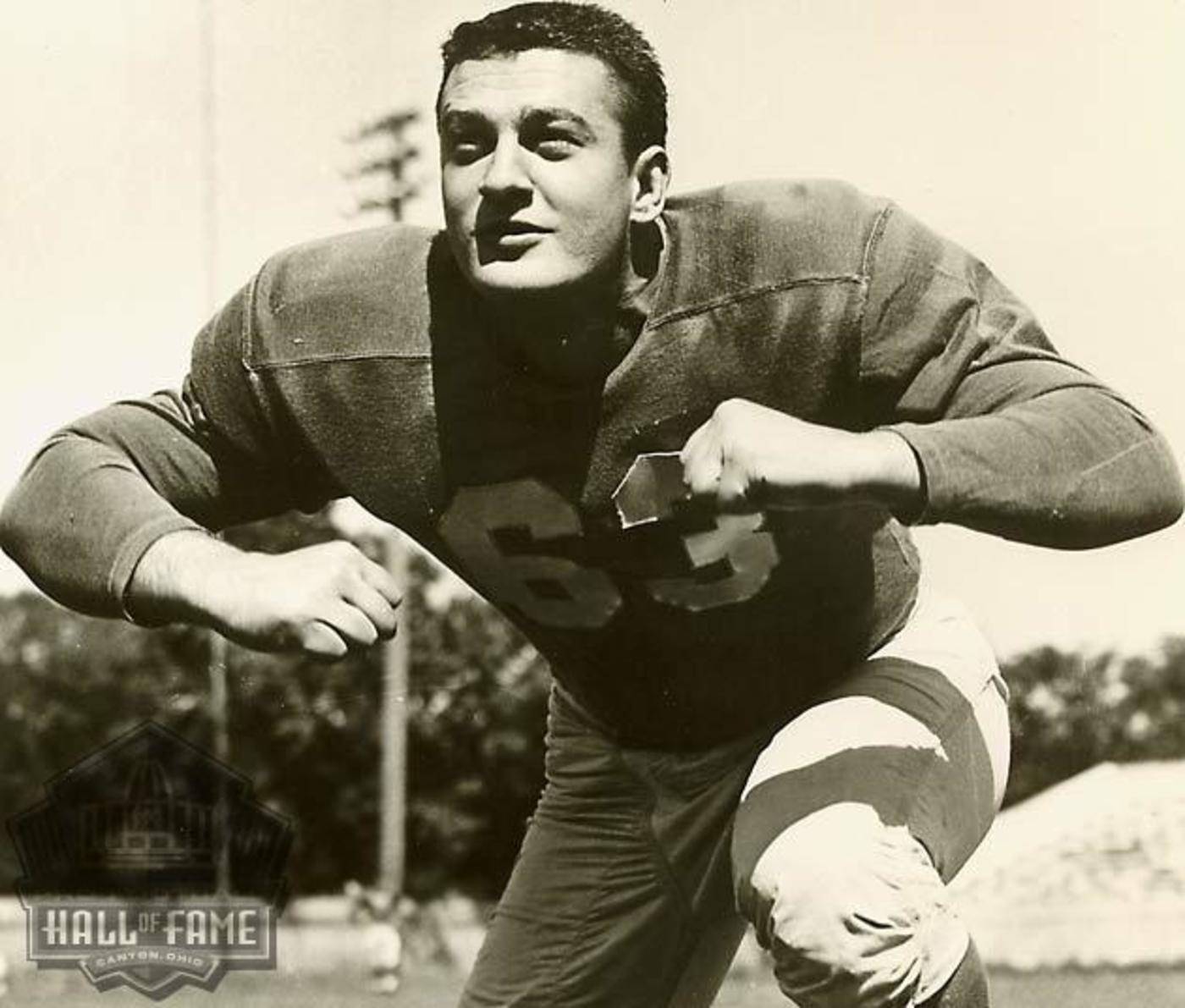 Among the other honorees, two won Heisman Trophies as collegiate football's player of the year (Notre Dame's Paul Hornung and Tim Brown), and three others attended more than one Catholic school: George Connor (Holy Cross and Notre Dame); John (Blood) McNally (St. John's of Minnesota and Notre Dame) and Art Rooney (Duquesne and Georgetown).
As the 2018 pro football season prepares to open in September, Angelus News offers a look at the Pro Football Hall of Fame's representatives from Catholic schools, listed alphabetically by college:
rn
Boston College: Art Donovan, Ernie Stautner.

rn

Dayton: Chuck Knoll.

rn

Duquesne: Art Rooney, Dan Rooney.

rn

Fordham: Vince Lombardi, Wellington Mara, Alex Wojciechowicz.

rn

Georgetown: Dan Reeves, Art Rooney.

rn

Gonzaga: Tony Canadeo, Ray Flaherty.

rn

Holy Cross: George Connor.

rn

John Carroll: Don Shula.

rn

Loyola (Chicago): Charles W. Bidwill Sr.

rn

Marquette: George Allen.

rn

Notre Dame: Jerome Bettis, Tim Brown, Nick Buoniconti, Dave Casper, George Connor, Edward DeBartolo Jr., Paul Hornung, Earl (Curly) Lambeau, John (Blood) McNally, Wayne Millner, Joe Montana, Alan Page, George Trafton.

rn

Regis: Arnie Herber.

rn

San Francisco (USF): Gino Marchetti, Ollie Matson, Pete Rozelle, Bob St. Clair, Dick Stanfel.

rn

Santa Clara: Tom Fears.

rn

St. Bonaventure: Jack Butler.

rn

St. John's (Minnesota): John (Blood) McNally.

rn

St. Mary's (California): John Henry Johnson.

rn

St. Thomas (Minnesota): Walt Kiesling.

rn

Villanova: Howie Long.

rn
rn
A final note: The Fighting Irish this year are marking 100th anniversary of Knute Rockne's first of 13 seasons as head coach, during which time he transformed not only the university but college football itself. That will be the subject of a future Angelus News article.
Mike Nelson is the former editor of The Tidings (predecessor of Angelus News).
Start your day with Always Forward, our award-winning e-newsletter. Get this smart, handpicked selection of the day's top news, analysis and opinion, delivered to your inbox. Sign up absolutely free today!