Police are searching for a suspect in a bizarre overnight attack on a historic LA Catholic church that caused thousands of dollars in damage.
According to investigators, the vandal started several trash can fires and vandalized a nearby Chase bank in the area around St. Charles Borromeo in North Hollywood just before 5 a.m. Wednesday morning before breaking the window of a church side door in order to open it from the inside.
Once in the church, the suspect broke the glass of an antique ambo where holy oils are stored, spilling holy oil on the floor. The church's paschal candle and its holder were knocked over. The intruder also set several parish bulletins on fire in an apparent attempt to light pews on fire.
No fires were set inside the church, and no one was injured, according to the LAPD.
The City of Los Angeles's multi-agency House of Worship Task Force will investigate the attack, officials at the scene confirmed.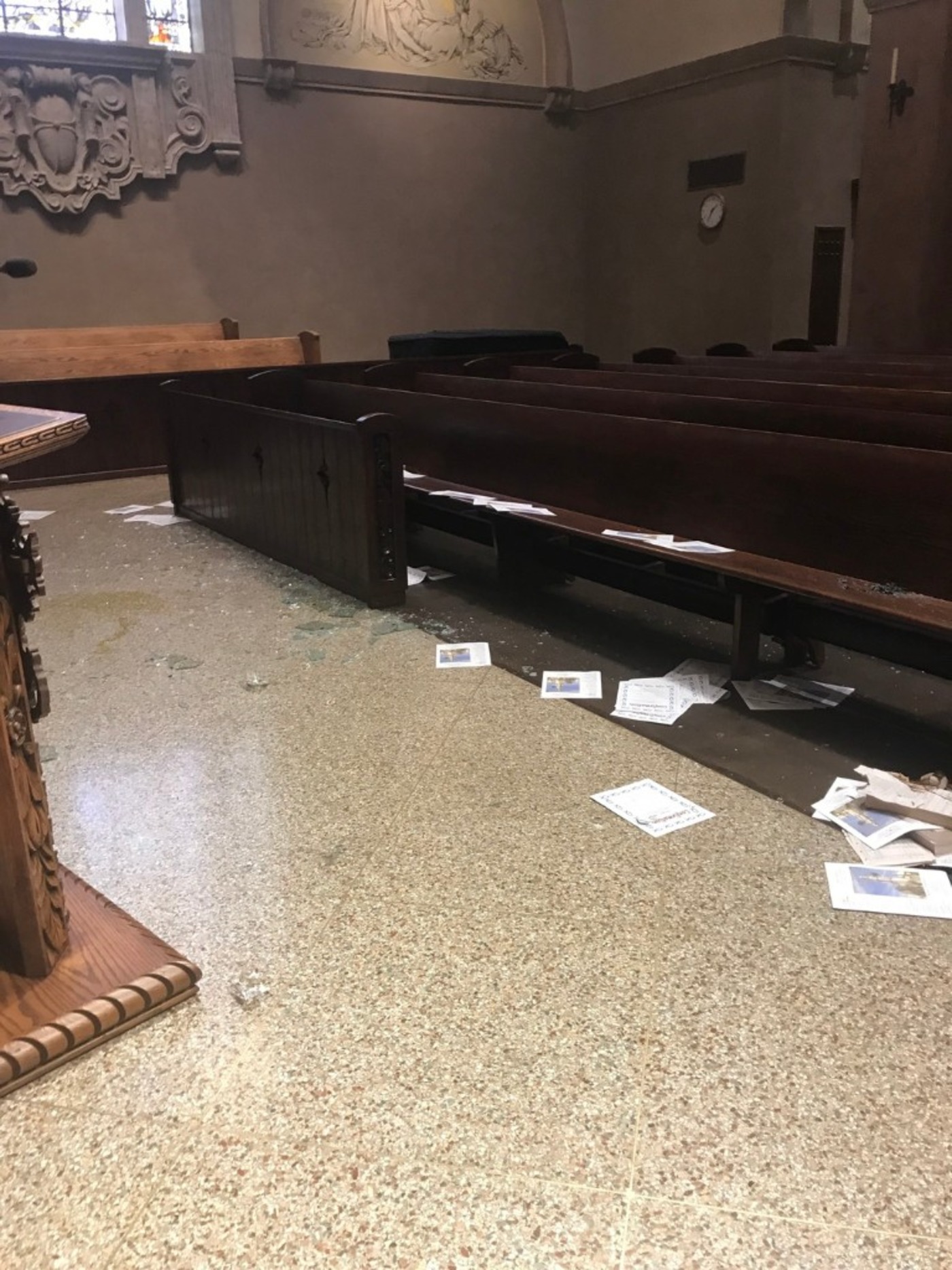 "We thank the investigators, firefighters, and police officers for their efforts to resolve this matter," said Father José Magaña in a letter to parishioners on Wednesday.
All Masses were cancelled on Wednesday due to the vandalism, but will resume at their normal schedule on Thursday, according to Fr. Magaña.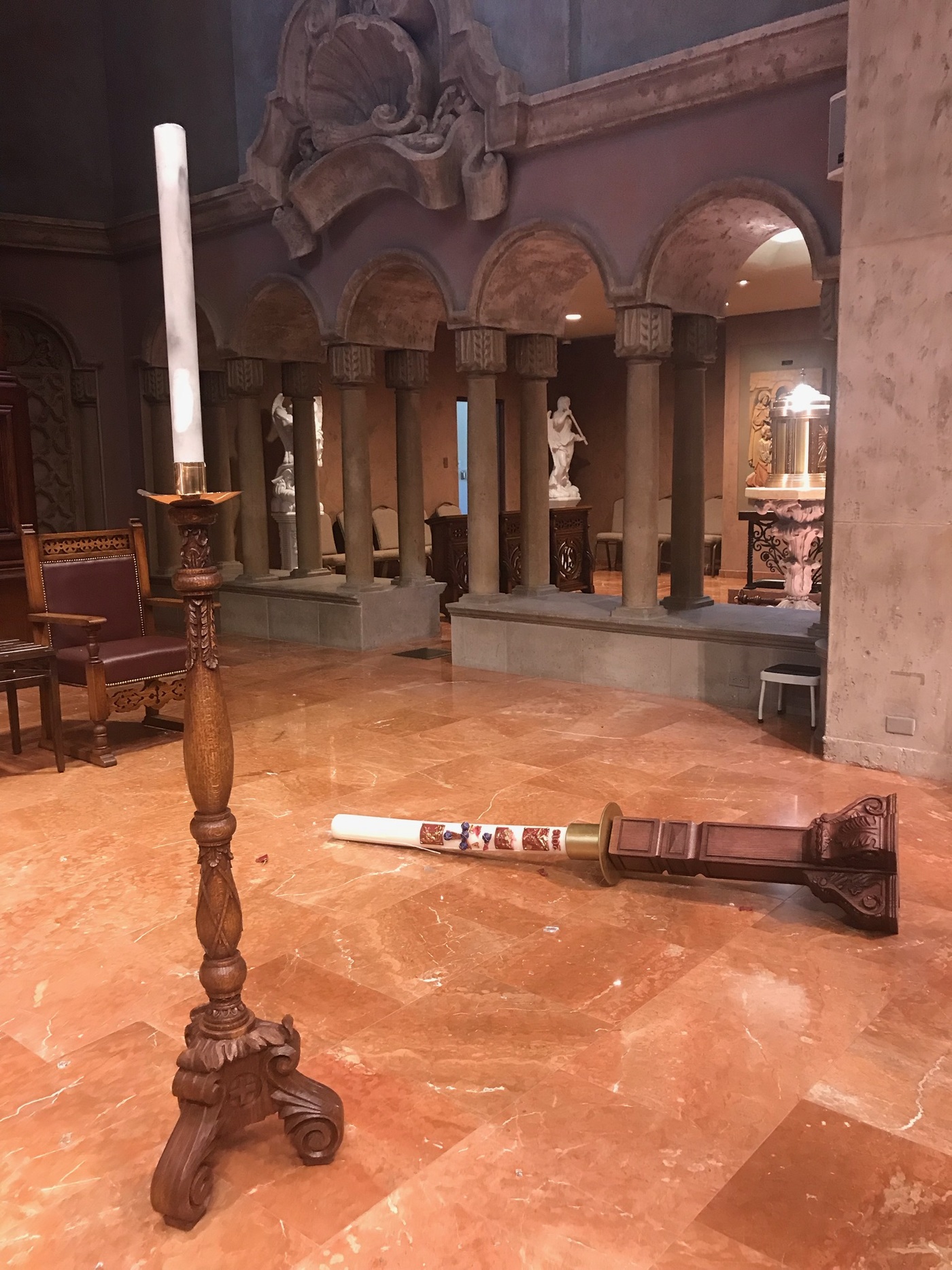 St. Charles Borromeo was first established in 1920, and has since counted celebrities such as Bob Hope and Bing Crosby among its parishioners. Archbishop Emeritus Cardinal Roger Mahony currently lives on the parish campus, where he attended elementary school as a child.