St. Mary's School students planted about 50 oak trees at Los Flores Ranch Thursday, May 24th. The seedlings were grown from acorns as part of the St. Mary's School garden program. Transportation buses for the 65 kindergarten, first and second grade students were provided by the CoastHills Credit Union's Community Foundation.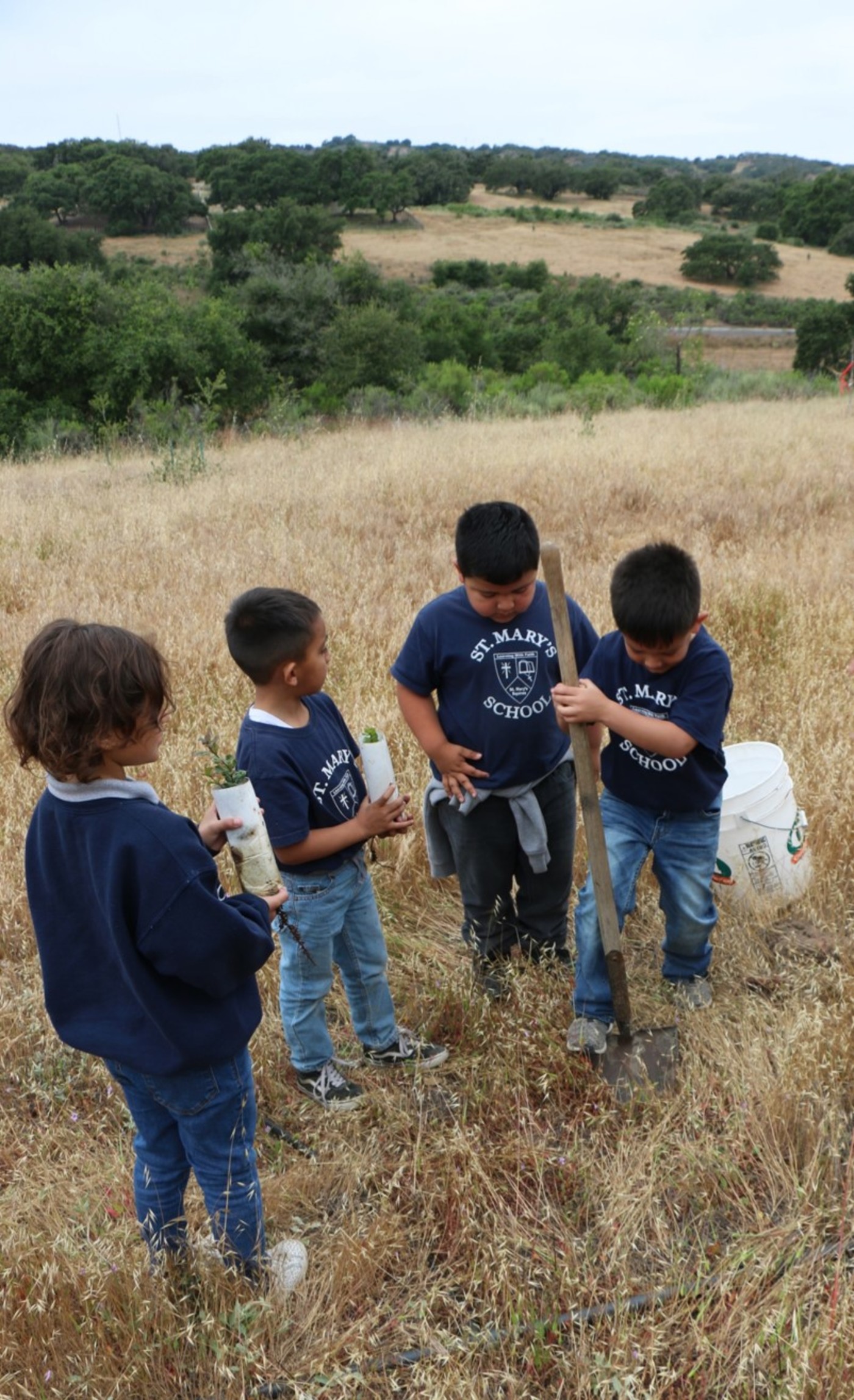 "They planted the acorns in the fall. Our students really took good care of them and are thrilled to plant them," said Amy Iliff, the first grade teacher. "Watching the seedlings grow provides opportunities to not only talk about nature but also God's love for all people, animals and plants."
"We're delighted that our donation will support such a creative and long-lasting program," said Scott Coe, Chairman of the CoastHills Community Foundation.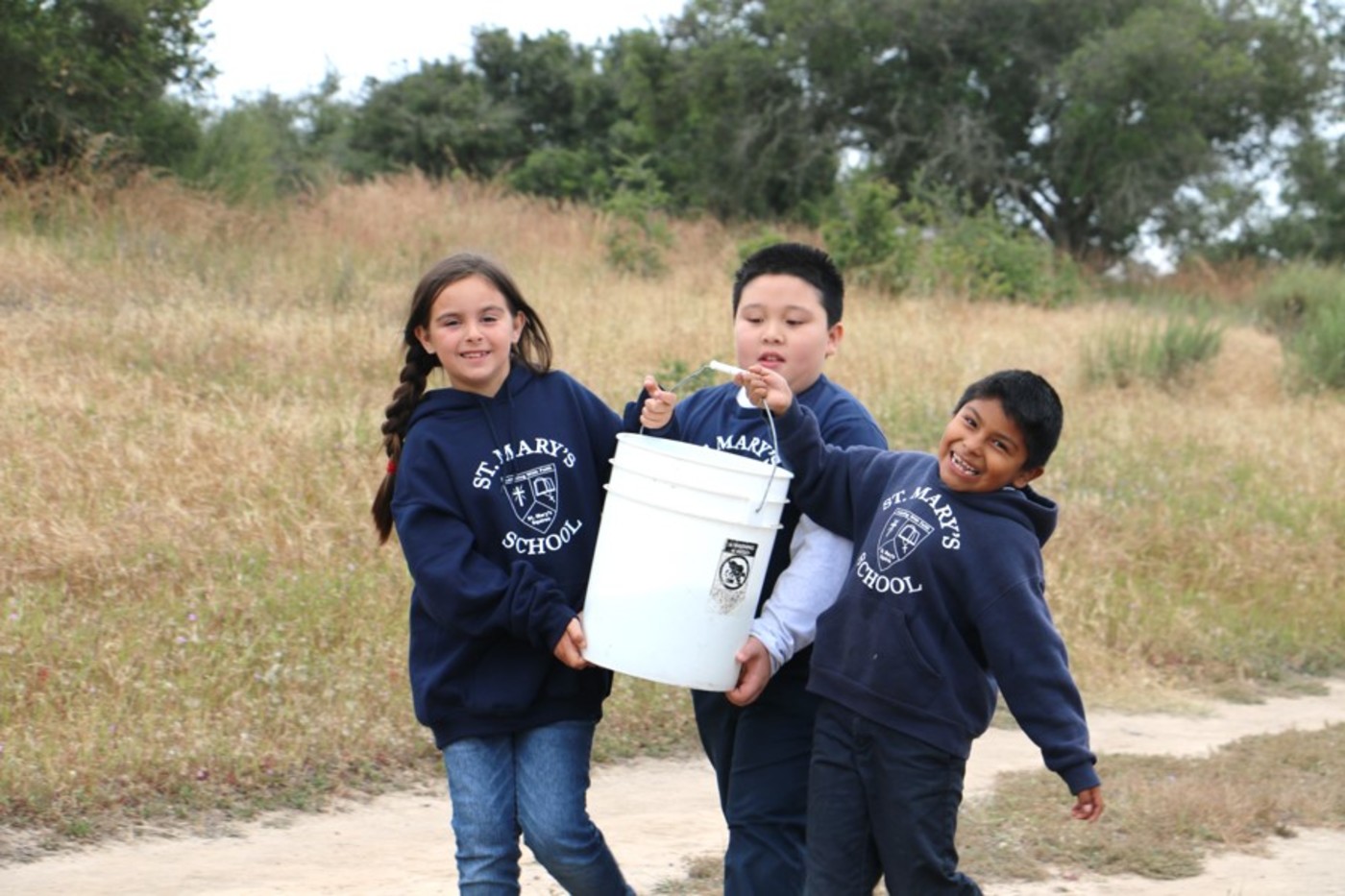 "Hands-on experiential learning is critical. It allows students to interact with each other and use all of their senses," said Michelle Cox, St. Mary's School Principal. "We have three school gardens that allow them to get their hands dirty and have fun learning."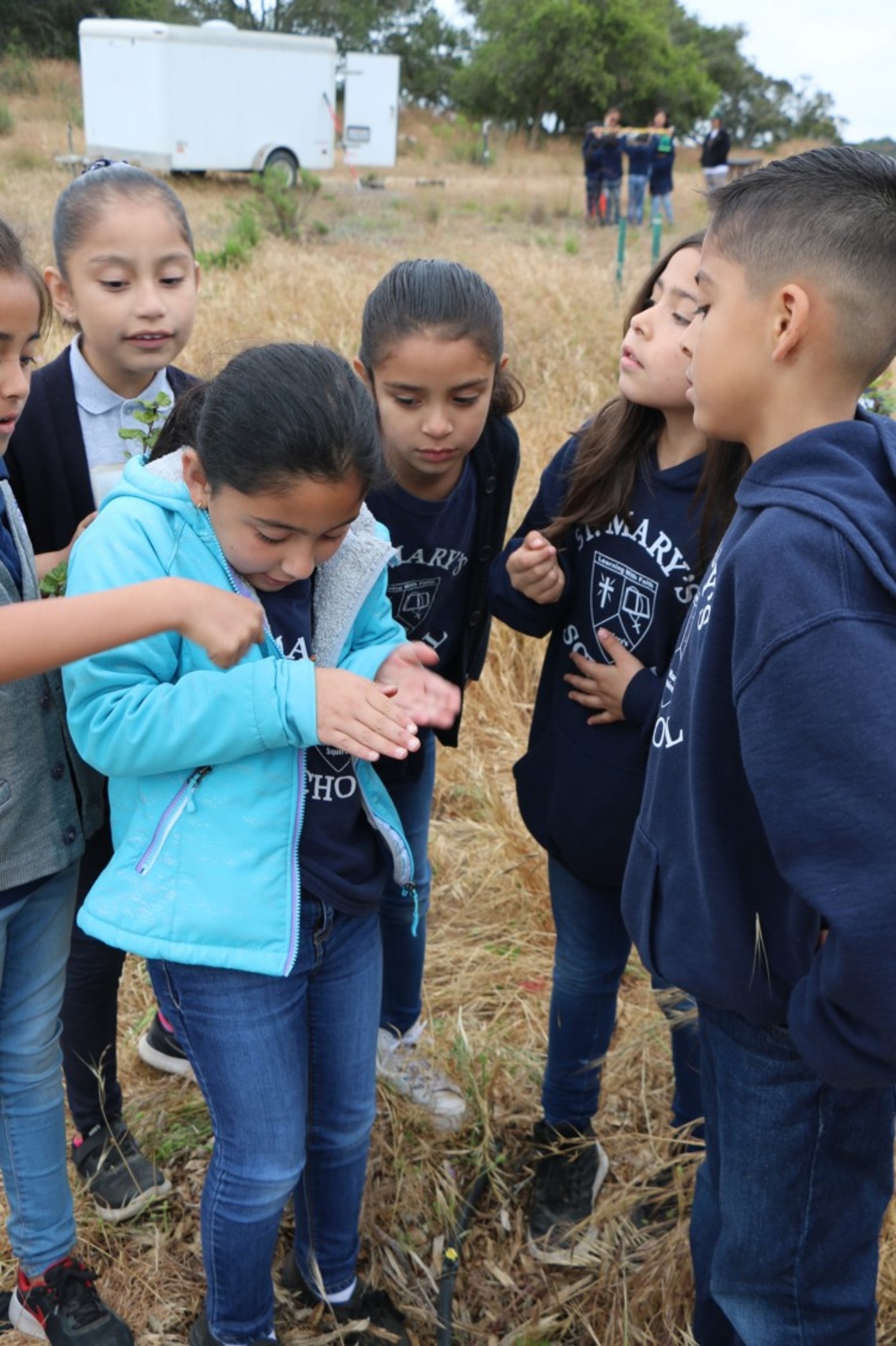 "The kids were great and they were so involved today learning about the circle of life for trees," said Susan Tuttle, Education Coordinator for the Los Flores Ranch Park. "We only have groups come out once or twice a year to plant trees from seeds we've provided."
"By growing the little oak trees and then planting them at Los Flores Ranch, they get to see how everyone can have an impact on the local environment," said Patsy Bissin, Kindergarten teacher.