The new Shea Field at Smet Family Stadium is open for business, and St. Pius X - St. Matthias Academy (PMA) students and faculty are ready to celebrate.
The athletic stadium is a part of a $8 million campus master facility plan made possible through the support and funding of the John H. & Cynthia Lee Smet Foundation, Shea Properties, and Shea Family Charities.
Bishop Marc Trudeau came to bless and dedicate the new field, offering prayers that "this new Shea Field at Smet Family Stadium will contribute to the growth of mind, body and spirit of the student-athletes of St. Pius X-St. Matthias Academy, and all who will use it."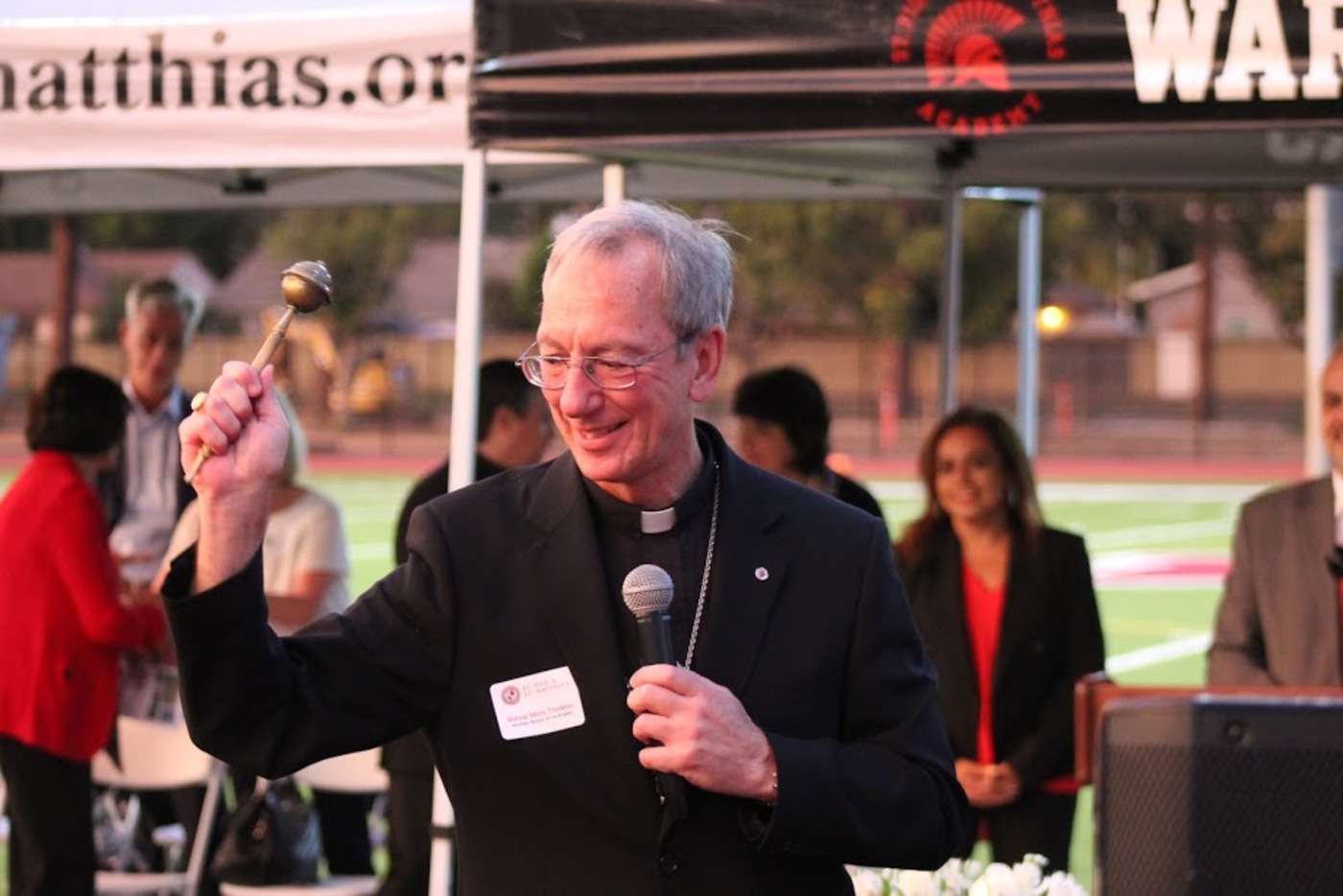 Dr. Kevin Baxter, Superintendent of Catholic schools, and Nancy Portillo, PMA Board chair, reflected on the growth of the school over the years since its founding and the impact the school and this stadium will have on the surrounding communities as a strong bastion of Catholic education and values.
Brandon Gaston, PMA Senior and ASB President, expressed the excitement of PMA students for the new facilities, and the pride they feel for their school. "As Warriors, pride has formed our understanding of what it means to stand loud and proud. Our warrior pride can be heard from near and far, and now, with this blessing of a new stadium, our roar will never die out."
Government officials were on hand to extend congratulations and commendations to the Shea Family, Smet Family, and PMA. These included U.S. Congresswoman Lucille Roybal-Allard, Sean Ashton, Mayor of Downey, and Diane Martinez, Mayor of Paramount and PMA Alumnae and Board Member.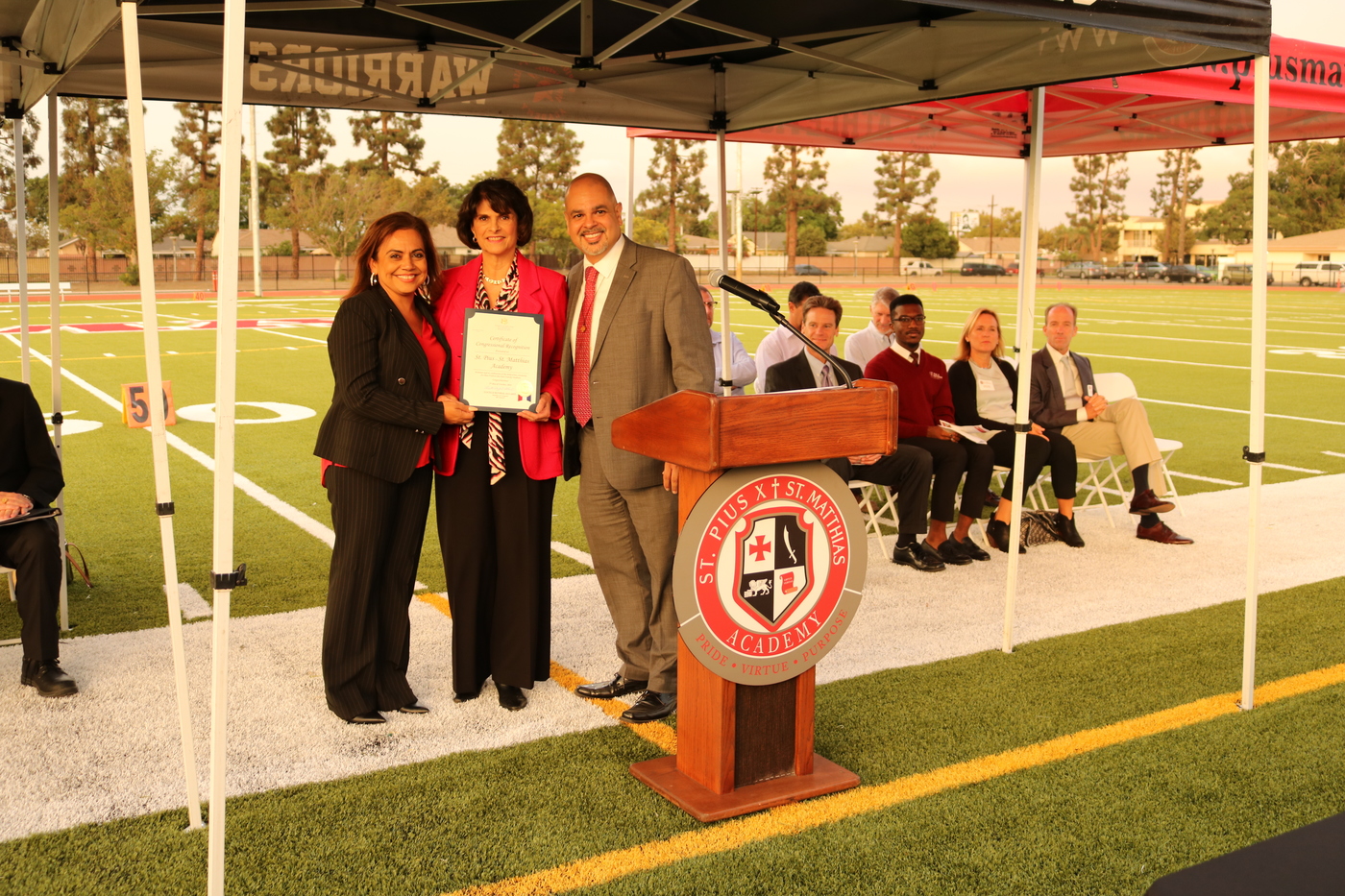 The school ended the ceremony with a ribbon cutting with the Downey Chamber of Commerce.
The first athletes to take the new field were future PMA Warriors — flag football teams from St. Dominic Savio in Bellflower, Our Lady of the Rosary in Paramount, St. Emydius School in Lynwood, and St. Raymond and Our Lady of Perpetual Help in Downey.
Start your day with Always Forward, our award-winning e-newsletter. Get this smart, handpicked selection of the day's top news, analysis, and opinion, delivered to your inbox. Sign up absolutely free today!