It was an early morning for students at St. Mary of the Assumption School in Santa Maria on the feast of Our Lady of Guadalupe, but they didn't mind. Together with the local community, the school began a day of celebration with sunrise prayer, breakfast, and songs, including "Las Mañanitas," at 6 a.m.
Students wore traditional dress and performed a reenactment of the 1531 visitation of Our Lady to St. Juan Diego. After an all-school Mass, they made tilmas, paper flowers, and miniature shrines to Our Lady of Guadalupe. The day ended with a rosary.
"It's heartwarming to see the joy and love in their eyes for God and the community," said Michelle Cox, St. Mary's principal. "By celebrating, we join with millions of people around the world honoring the events and praying for a bright future."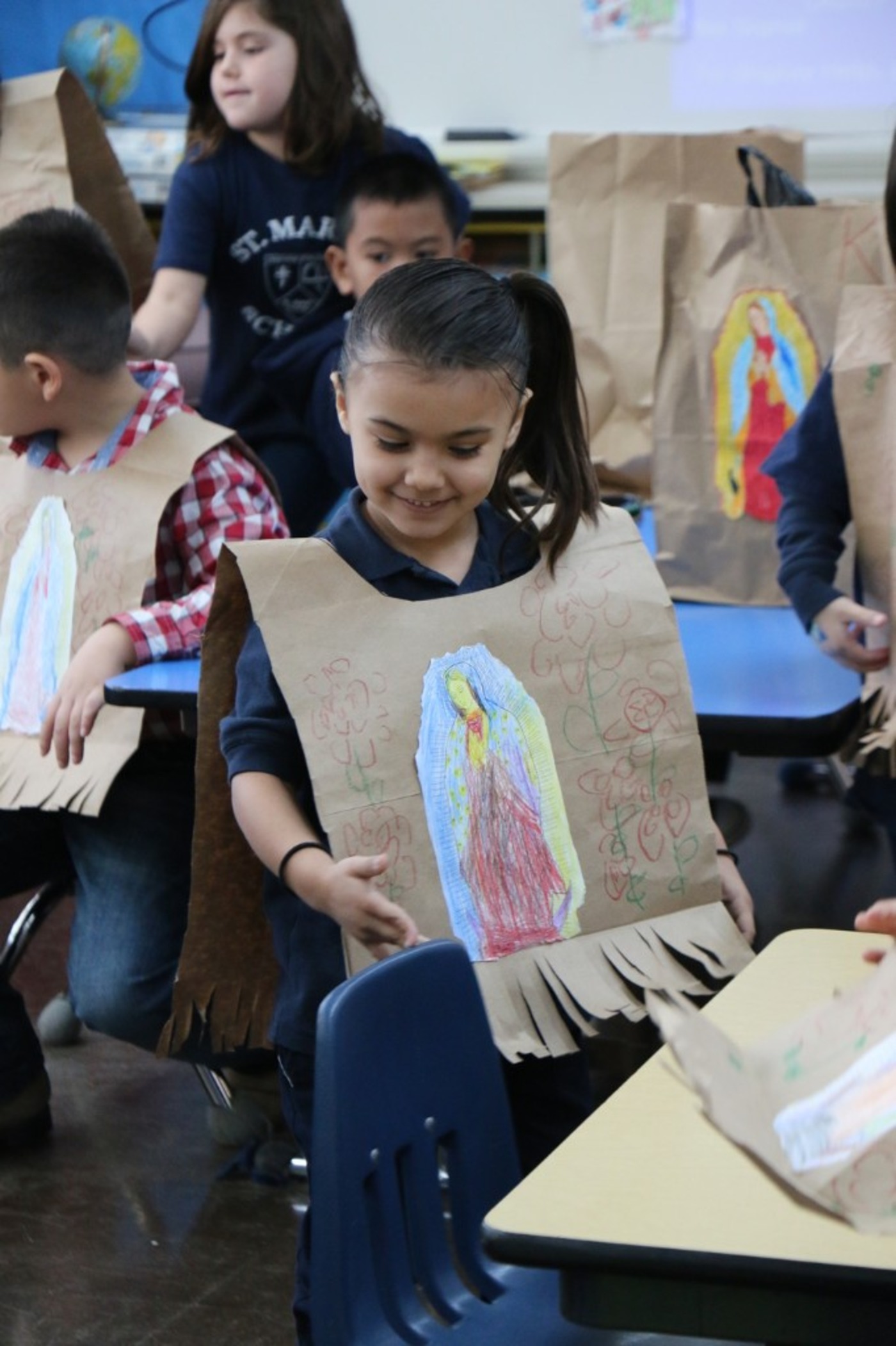 Start your day with Always Forward, our award-winning e-newsletter. Get this smart, handpicked selection of the day's top news, analysis, and opinion, delivered to your inbox. Sign up absolutely free today!