A new approach to teaching anatomy does away with the old science class scalpel. At Notre Dame High School, students are using the newest high-tech software to perform virtual dissections.
With BodyViz, students can explore human and animal anatomy layer by layer, through the use of magnetic resonance imaging (MRI) and computerized tomography (CT) data in 3D visualizations. BodyViz is new to Notre Dame for the 2018-2019 school year, but it's the same technology used in colleges and medical schools across the country.
"Many schools claim to be technology leaders, but our faculty are true pioneers when it comes to discovering emerging technology and identifying ways it can be used to enhance student learning, and BodyViz is a prime example," said Notre Dame Principal Alice Cotti. "We are one of the first high schools in the nation to provide our students with access to this innovative virtual anatomy lab."
"Special thanks to the many benefactors that contributed to make BodyViz a reality," said President Brett Lowart, "including David Damus (class of '83) for his generous leadership gift."
The Science department is looking forward to using BodyViz in many of its courses, as it will give students the chance to learn using real patient data and images from medical scans. BodyViz can be used for both classroom teaching on large screens, and for individual student work on iPads. The software transforms anatomy instruction from a passive experience to an interactive, engaging one. By introducing this technology early, students can be better prepared for college, and may be inspired to consider careers in healthcare or medicine.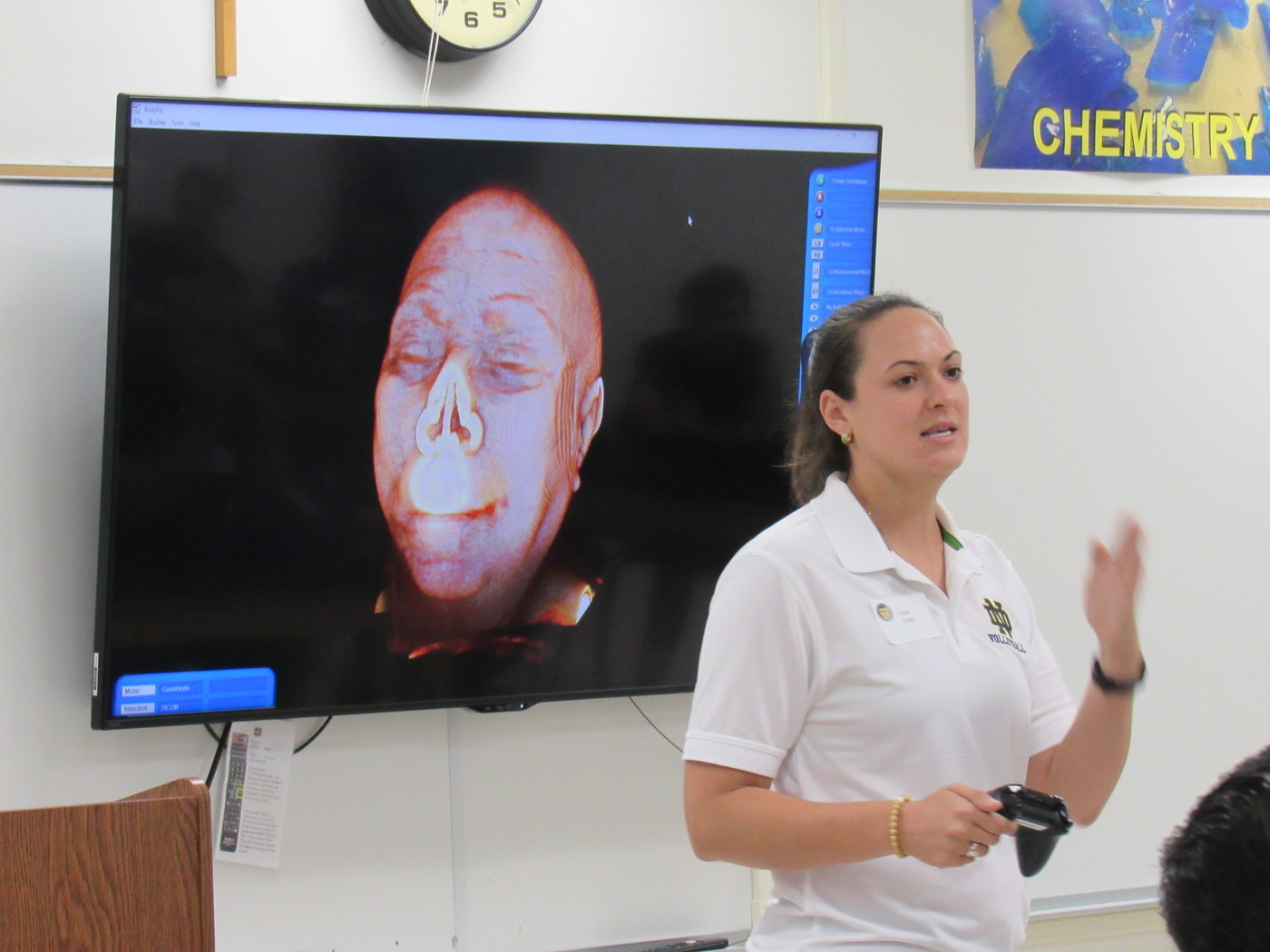 Start your day with Always Forward, our award-winning e-newsletter. Get this smart, handpicked selection of the day's top news, analysis and opinion, delivered to your inbox. Sign up absolutely free today!