I have faint memories of the California missions from my childhood. I remember working on a replica of a mission with my dad in the 4th grade (a requirement of California's curriculum).
I visted the Mission Santa Cruz in elementary school on a weekend vacation with a friend. In high school in the 1980s, I don't remember learning much about Saint Junípero Serra, the apostle of our state, even though I attended a school named in his honor.
Things changed, however, in my late twenties, when I started teaching at my old high school — a transformation I couldn't imagine my life without.
Like me, it seemed that my high school had changed. The Theology Department had an entire unit on the life of our namesake, and I felt obligated to get to know him better. I was single at the time, so I visited all 21 California missions over the course of a few summers. And in these visits, I developed a deep interest in the missions, especially for the first father president (priest and administrator), Junípero Serra.
I learned so much about the little friar from Mallorca that I considered him one of my closest friends — a holy witness I could learn from, pray to, and walk with through life.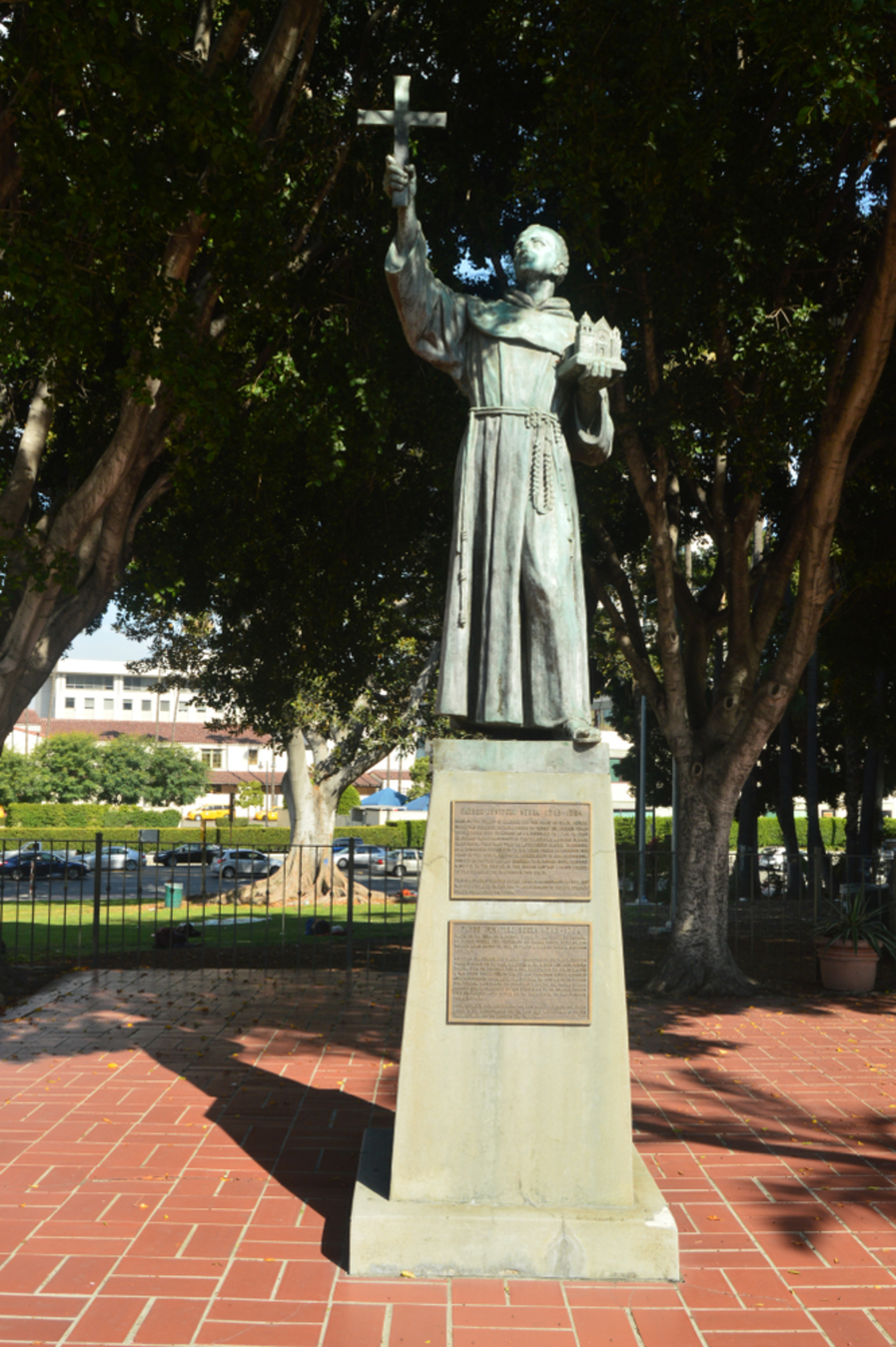 I began dating a deeply faithful woman, and early in our relationship, I took her to visit the Carmel Mission Basilica and the Shrine of Junípero Serra. Before the start of every school year, I would spend some time at Serra's grave, praying that he would help me throughout the year — he had been a student and professor at Lullian University in Mallorca for 18 years — and I had a feeling that my date, a fellow teacher, would appreciate this tradition.
Two years later, we made our first pilgrimage as a married couple, and this summer will be our 10th pilgrimage as a family.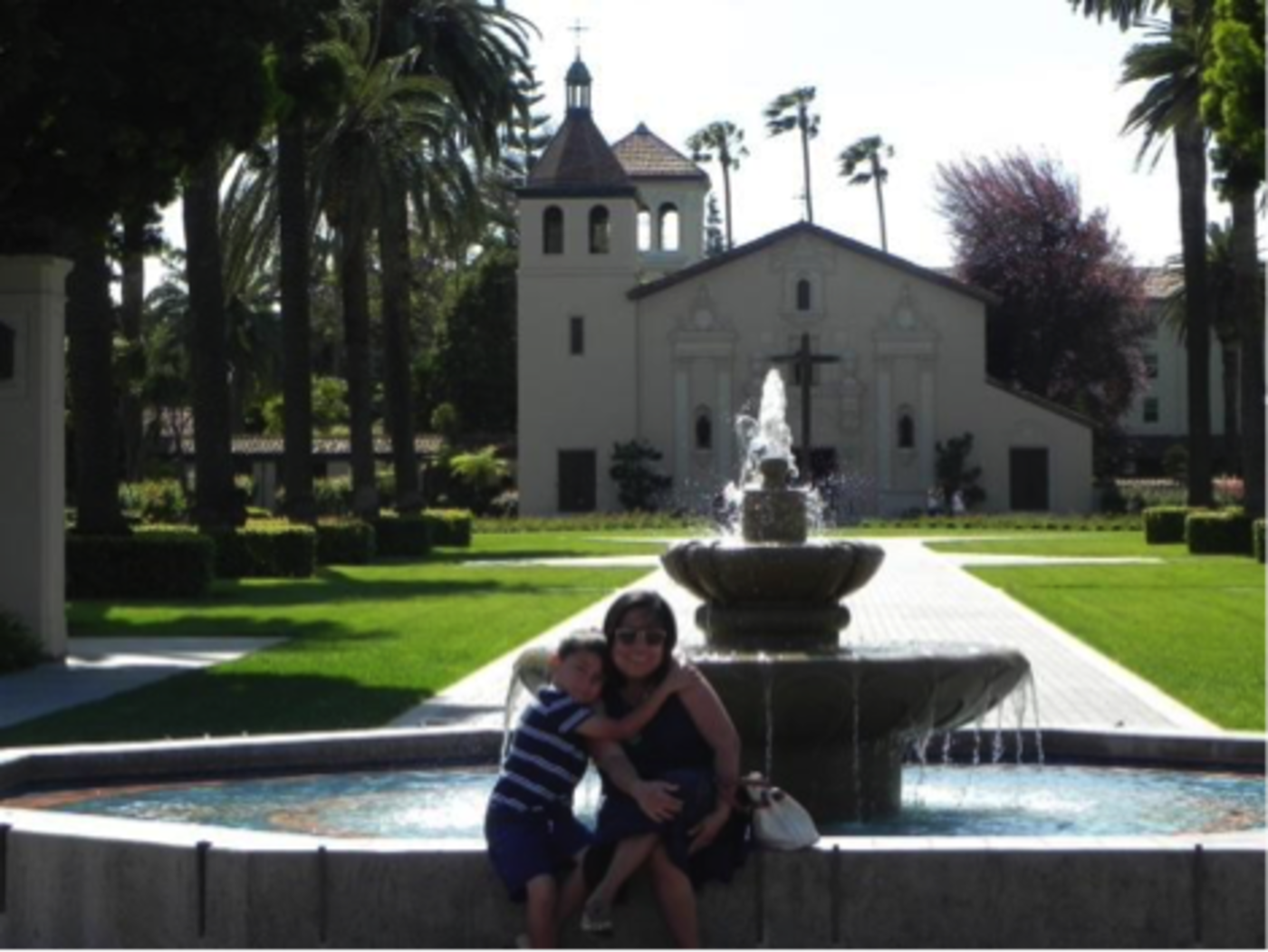 When our son was born, I couldn't wait to bring him with me to pray at Serra's grave. I had a new intention for the patron of vocations — to inspire my son to serve God as a priest. When I gave a presentation about the missions to his fourth grade class this year, the students asked me to share my favorite thing about the missions.
I told them that my favorite part is sharing this story of California's faith with my son, and we have visited 17 of the 21 missions so far. For my son's mission project, he chose Mission Carmel, the place of our family's annual pilgrimage, and his personal favorite mission. Someday, he hopes to visit the rest of the missions, including those connected to Serra in Mexico.
The history of the California missions never fails to captivate. Each one is unique, with its own stories, but all were (and continue to be — 19 of the 21 are active parishes) centered on sharing the Gospel.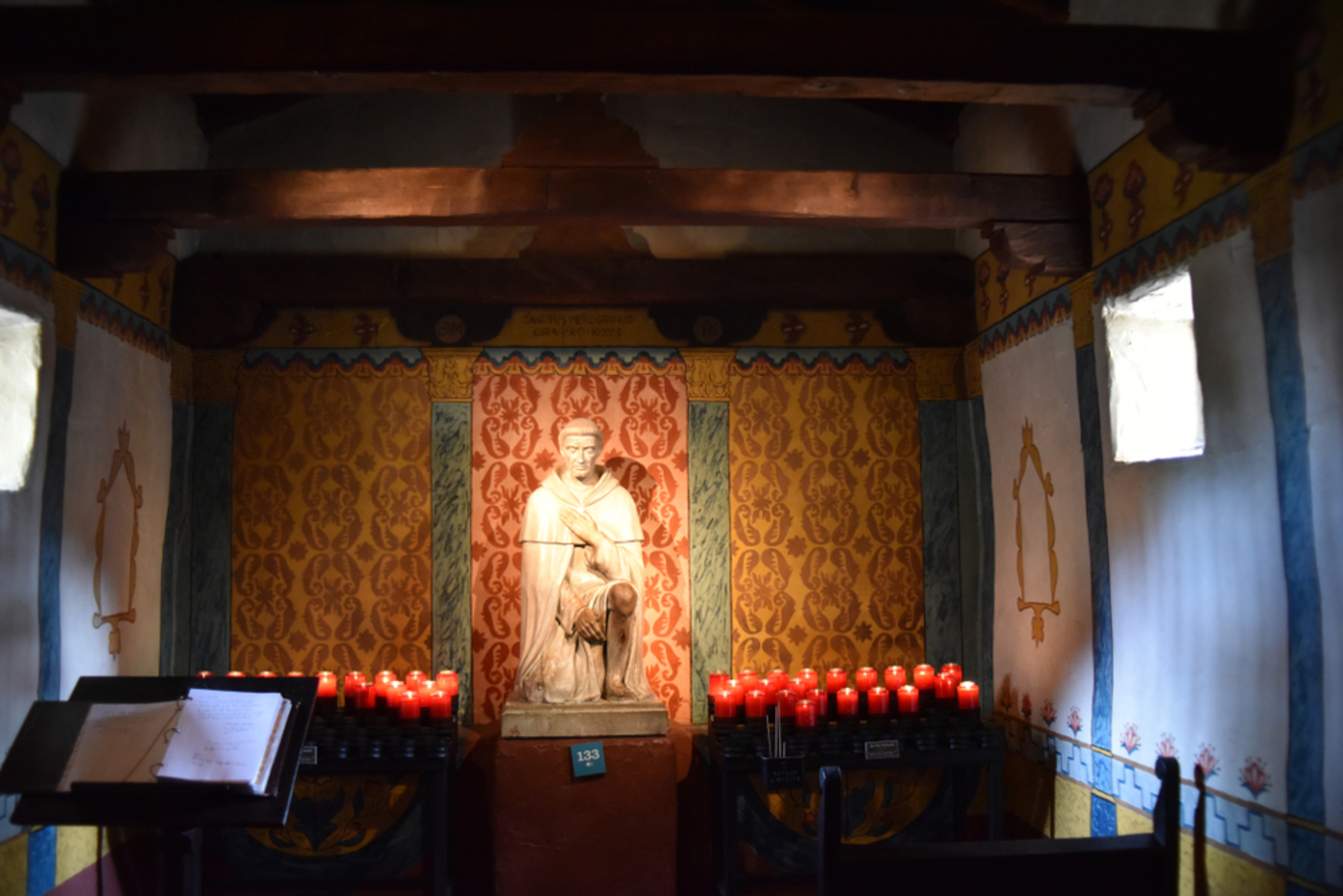 Though I have visited these missions many times, I always learn something new, and I'm always in awe of how deep mission history truly goes.
The Franciscans had an immense task in bringing Catholicism to the California Indians, but they were up for the challenge.
From 1769 to 1834, 142 Franciscan priests toiled in the California missions, doing amazing things. Padre Estévan Tapís at Mission San Juan Bautista devised a system of music notations to teach music to the neophytes. At Mission San Antonio, Padre Buenaventura Sitjar wrote a grammar and dictionary of the Telame language, a dialect of the local Salinan people.
Saint Junípero Serra stands out among them all. His reputation for holiness was so great that when he died, they had to post guards around his body, for fear that neophytes would take pieces of his habit to remember him.
At the Mass and Canonization of Blessed Junípero Serra, Pope Francis shared in the homily, "Today we remember one of those witnesses who testified to the joy of the Gospel with these lands, Father Junípero Serra. He was the embodiment of 'a Church which goes forth,' a Church which sets out to bring everywhere the reconciling tenderness of God."
So load up your car, get the motor running, and head out on the highway — destination, the California missions! May visiting them and learning about the early Catholic Christians inspire you in your journey as Christ's disciple in "a Church which goes forth."
Saint Junípero Serra, pray for us!
Christian Clifford is a Catholic school teacher and author of three books about Catholic Church history in Spanish-Mexican California. Clifford's writings have appeared in California Teacher, Catholic San Francisco, Catholic Standard, Today's Catholic Teacher and on Aleteia, Catholic Exchange, Crux, Patheos, and the Philippine Daily Inquirer. He lives in the San Francisco Bay Area with his wife and son. For more information, visit www.Missions1769.com.