30 years later, Making the Right Connections continues to inspire future teachers among the inner-city youths it aims to help
"I was here as a kid, kindergarten to eighth grade," Kenya Maravilla, 19, explained to Angelus News.
She and her friend Olivia were sitting on a stone bench outside St. Mary's Academy's gym in Inglewood. Giggling boys and girls were being dropped off from four inner-city Catholic elementary schools by yellow buses.
Now they were rushing into the gym, while booming rock music streamed out of open doors on a Friday morning in July. But the two teaching assistants, or "TAs," at the gang prevention summer Making the Right Connections (MTRC) program paid them little attention.
"It was really fun as a student," Maravilla went on. "Making new friends from other schools, and then hanging out with them. That was my favorite part. There was one year my mom couldn't afford it. So, I was, like, really hurt. It was my eighth-grade year. But I ended up going with my aunt paying for it. Now I look forward to being a TA every year, too."
Olivia Valdivia was looking at her friend. Both had been TAs at MTRC for five years. She liked being in the classroom with a seasoned teacher, getting feedback on how she was interacting with the young students.
"So, it got me thinking about becoming a teacher," the 18-year-old said. "It just started growing in me as a TA because I like these little kids."
Neither knew MTRC was turning 30 years old this summer or that a man named Daniel Dress founded the five-week program to keep inner-city kids away from the lure of gangs and drugs.
Besides learning a little about teaching — starting with how to control a classroom of 30 students — the college coeds enjoyed other things, like the speakers who came and talked about recycling, history and graphic design. They, as well as their students, couldn't take their eyes off the Aztec dancers when they performed. And the field trips were pretty cool, too.
"Oh, our kids will be coming here," quipped Olivia.
'You can't beat it'
Daniel Drass is tall, with a shaved head and outgoing demeanor. He was asked the obvious: "How have you kept MTRC going for three decades?"
The question made the 62-year-old grin, then laugh right out loud.
"Perseverance," he answered, cracking up again. "A lot of hard work, energy and effort. But here's the No. 1 thing. No program or project lasts 30 years without, literally, thousands of people pushing it forward, working for it — getting everybody involved. And that's the deal. It wasn't just Daniel Drass."
But it was the special education teacher for the County of San Bernardino who worked on weekends, evenings, holidays and vacations writing tedious grant proposals every year.
He had to. MTRC had never been funded for more than one year at a time. So Drass had to keep hustling to keep his creation going.
And it paid off. For more than 30 years, the program raised more than $10 million from the likes of the Ahmanson Foundation, Carrie Estelle Doheny Foundation, Daniel Murphy Foundation and many other charitable institutions.
The money went to paying teachers' salaries and TAs who weren't volunteering their time (this year for the first time, two students from Stanford University were teaching assistants). There was also the cost of field trips, educational and art activities, bus rentals and other day-to-day needed goods, from Magic Markers to healthy lunches.
The actual cost for a student over five came to $360, while students' contributions were $85 if their families could afford it. If a family couldn't, the fee was simply waived.
This year's program, with an added week for planning and staff preparation, was held at four urban Catholic school sites: Our Lady of Lourdes in East LA, St. Albert the Great in Compton, St. Philip Neri in Lynwood and St. Vincent in Los Angeles.
The staff included four site coordinators, 39 teachers, 22 paid TAs and 26 volunteer TAs to look after and inspire 982 students. For more than 30 years, MTRC has helped more than 37,000 youths have better summers.
And then there's what Drass called the "ripple effect," which caught him totally off guard.
"We ended up doing something incredibly positive — being the right connections for thousands of inner-city kids — but also something else," he pointed out.
"Our kids went to high school, they went on to college, and then came back to MTRC as teachers and TAs. Over 200 have actually gone into the teaching profession, which is about 12 percent of our 1,800 total TAs. And that's really quite remarkable if you think about it."
Where it starts
Like many students, Ani Montes, 23, went to MTRC all the way from kindergarten to eighth grade. It was the highlight of her summers growing up. Afterward she returned as a classroom TA for two years, working in the program's office for another year.
"Actually, it was the art program that inspired me," she said. "What I really liked was all the songs a teacher taught us. I graduated from Mount Saint Mary's University last year, and then subbed at St. Vincent School."
Now, all Montes needs to get her teaching credential is to pass one more test.
"I want to become a resource specialist, working one-on-one with students or working with small groups," she said. "I want to reach out to those kids who might be struggling in class. And I got that from all those summers at MTRC."
Rebecca Iraheta, 26, also went to the summer program all the way from kindergarten to eighth grade.
"I really, really, really loved it," she said. "The part that I really enjoyed was the social-emotional lessons. We had a lot of discussions on self-esteem, on social skills like getting along with others, making friends and anti-bullying. So, definitely, going to MTRC made me want to be a teacher.
"And I did teach at St. Vincent for a couple years and then went back to graduate school to get a master's in counseling psychology," she reported. "Now I really want to work with middle-school kids. And all that started with MTRC."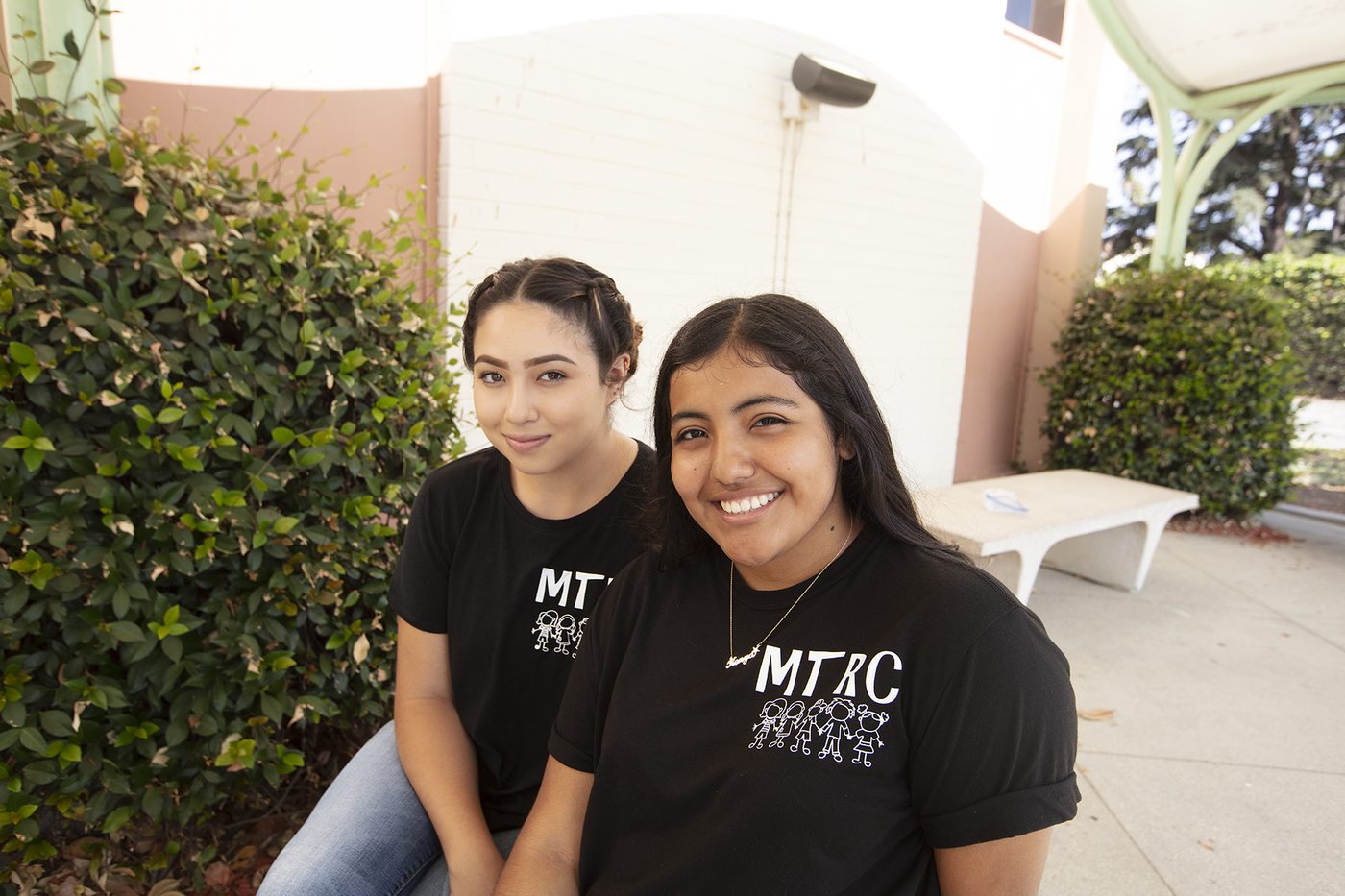 SPECIAL OFFER! 44 issues of Angelus for just $25! For less than 50 cents a week, get the finest in Catholic journalism with first-rate analysis of the events and trends shaping the Church and the world, plus the practical advice from the world's best spiritual writers on prayer and Catholic living, along with great features about Catholic life in Los Angeles. Subscribe now!