Recently ordained Bishop Marc Trudeau welcomed a new school year at St. Pius X-St. Matthias Academy in Downey with a blessing of their new fields and the first school Mass on August 15.
Bishop Trudeau was ordained on June 7, 2018, and oversees the San Pedro Pastoral Region of the Archdiocese of Los Angeles.
Over the summer, the 17-acre school, which was previously the home of the co-ed Pius X HIgh School from 1953-95, and then of the all-girls St. Matthias High School from 1995-2013, broke ground on numerous projects, including the new softball/baseball field. The field is part of an $8 million campus master plan, made possible through the John H. & Cindy Lee Smet Foundation and the J.F. Shea Co.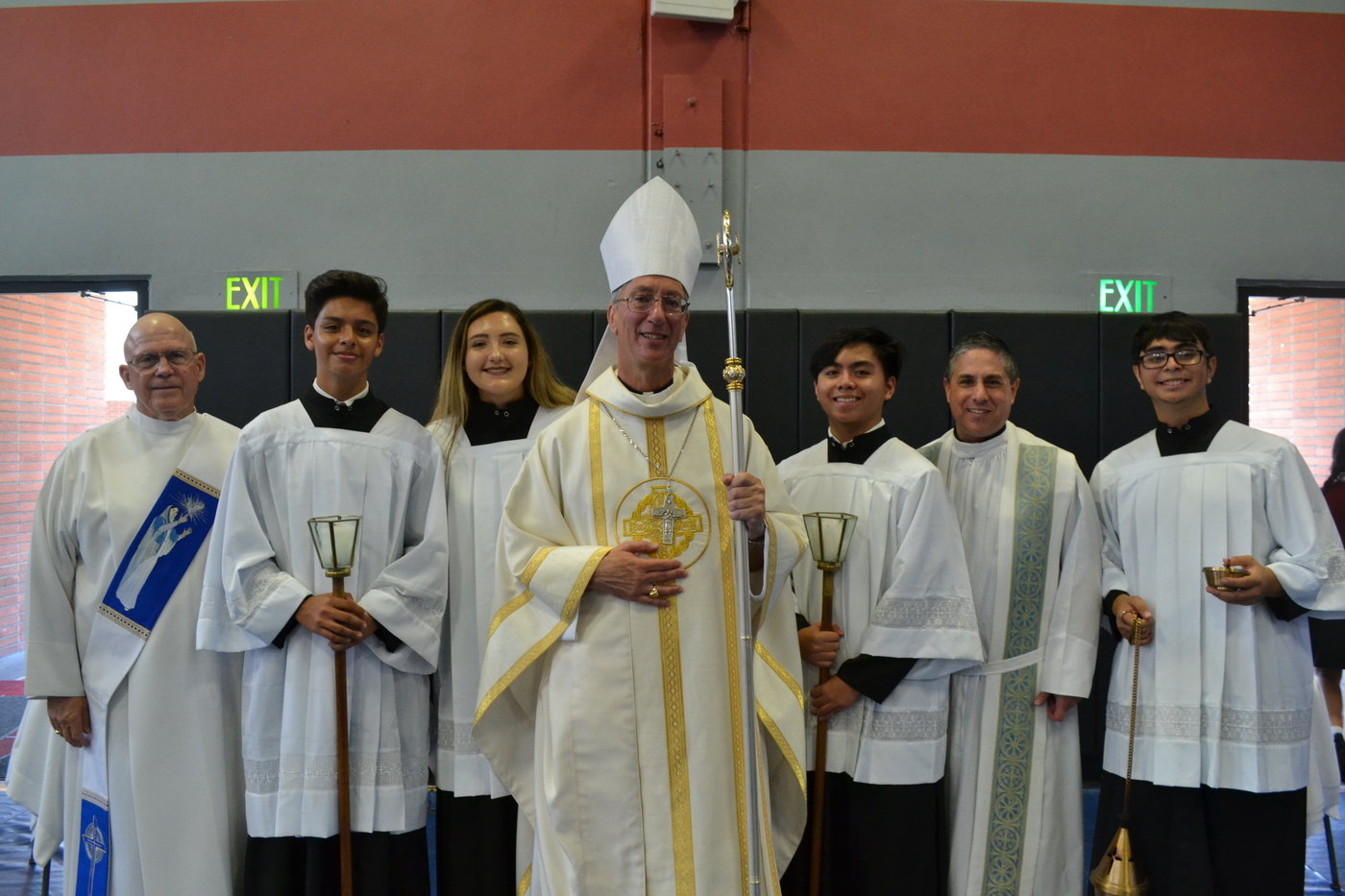 Phase 1 projects included the addition of a softball field, enhancements to the front landscaping, a new LED marquee sign, the renovation of a campus residence that will be utilized by Loyola Marymount University's Partners in Los Angeles Catholic Education (PLACE) Corps program, and a new, state of the art football/soccer stadium.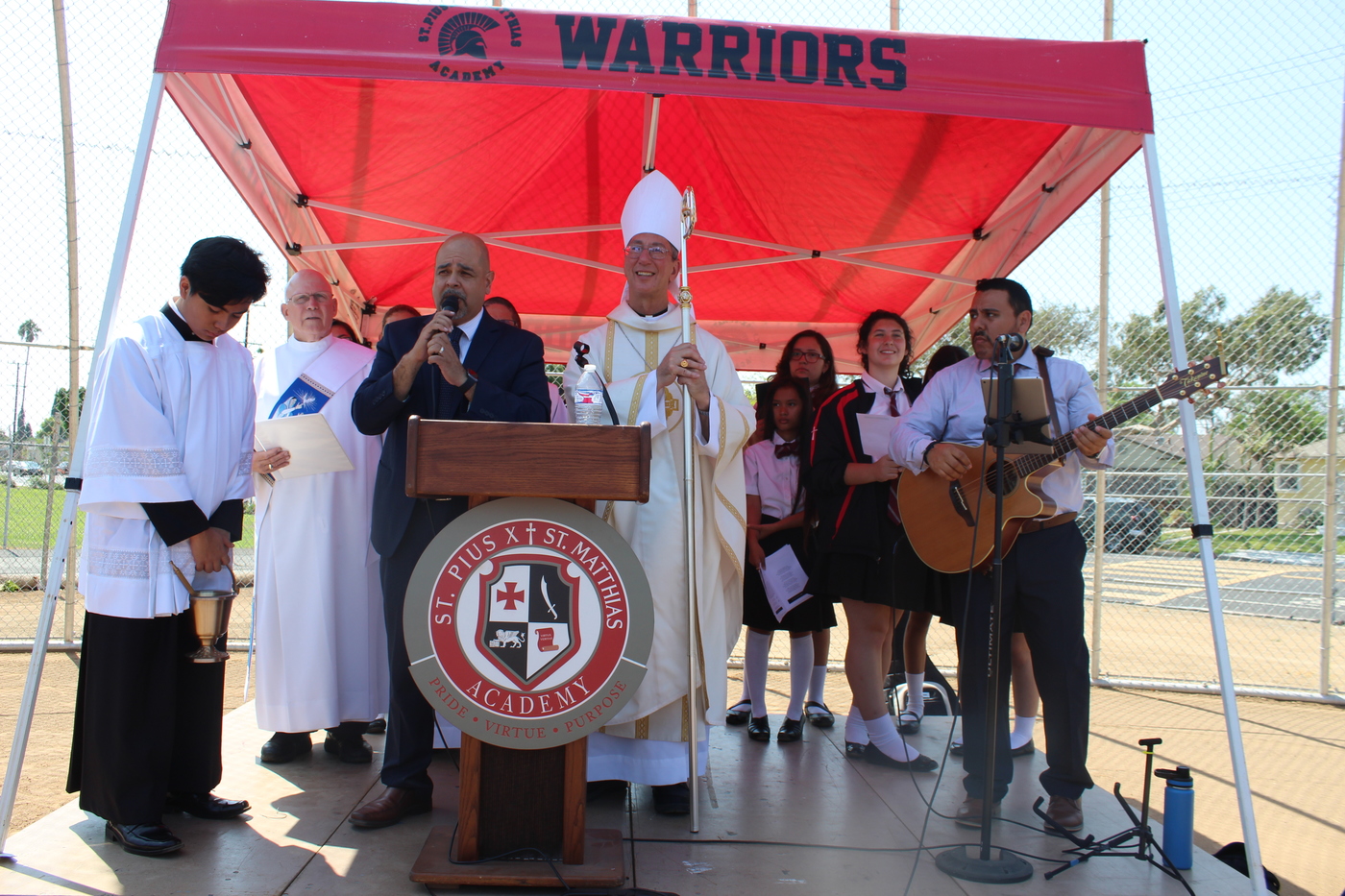 More events have been planned throughout the school year to celebrate the completion of these projects, including a naming and dedication of the main athletic field and stadium on October 3rd.
Start your day with Always Forward, our award-winning e-newsletter. Get this smart, handpicked selection of the day's top news, analysis and opinion, delivered to your inbox. Sign up absolutely free today!