On Wednesday, June 6th, St. Andrew Catholic School celebrated a Mass of Thanksgiving with Bishop David O'Connell.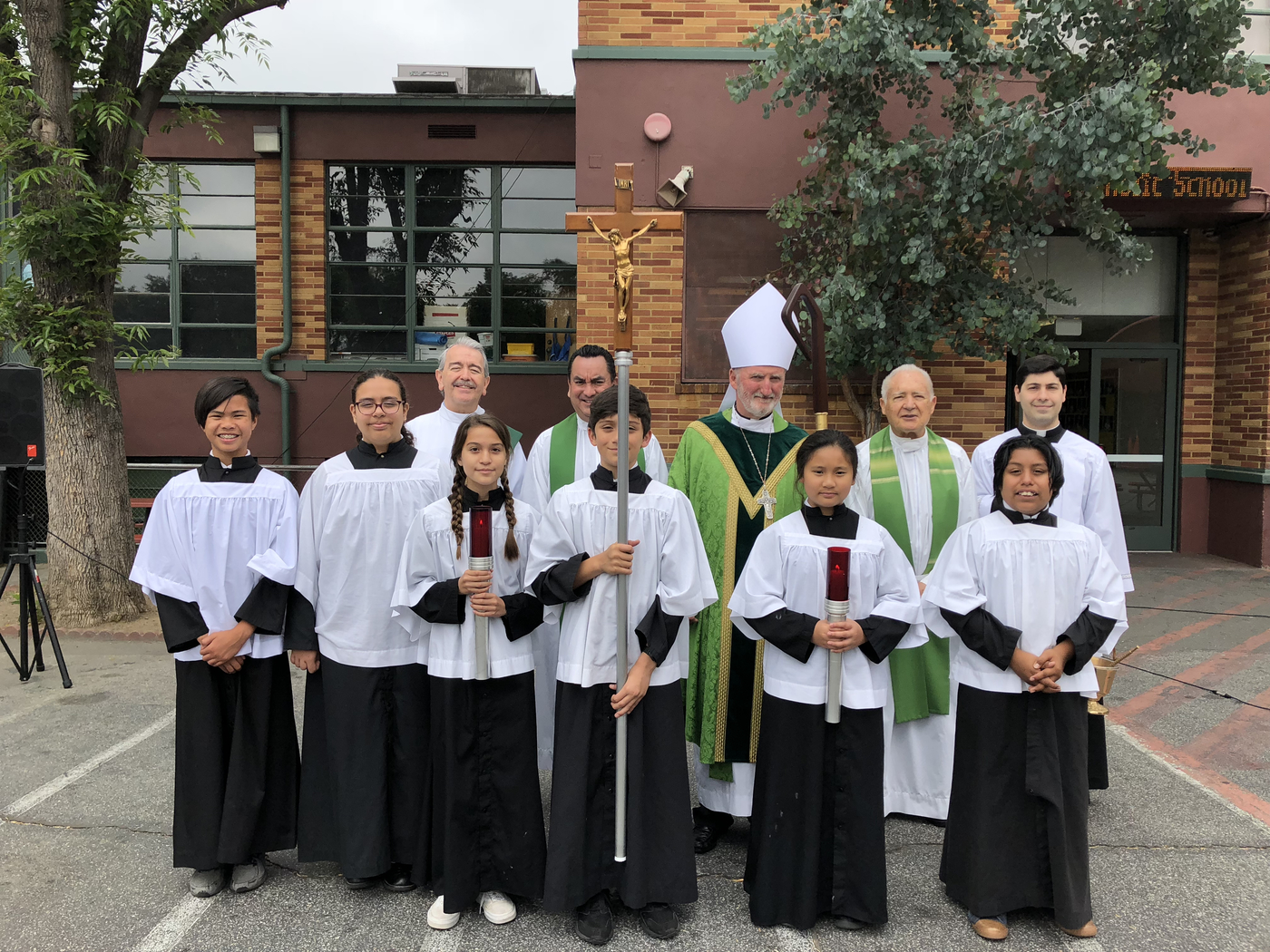 The celebration marked the last school Mass of the year, and the last Mass before the school undergoes a major construction project. Due to the generosity of the Shea Family Foundation, St. Andrew Parish and generous donors, St. Andrew School will receive much needed renovations over the summer.
After Mass, Bishop O'Connell blessed the school building and the new construction, and all the students and teachers. He urged students to focus on strengthening their souls over the summer, and to spend time each morning talking to God.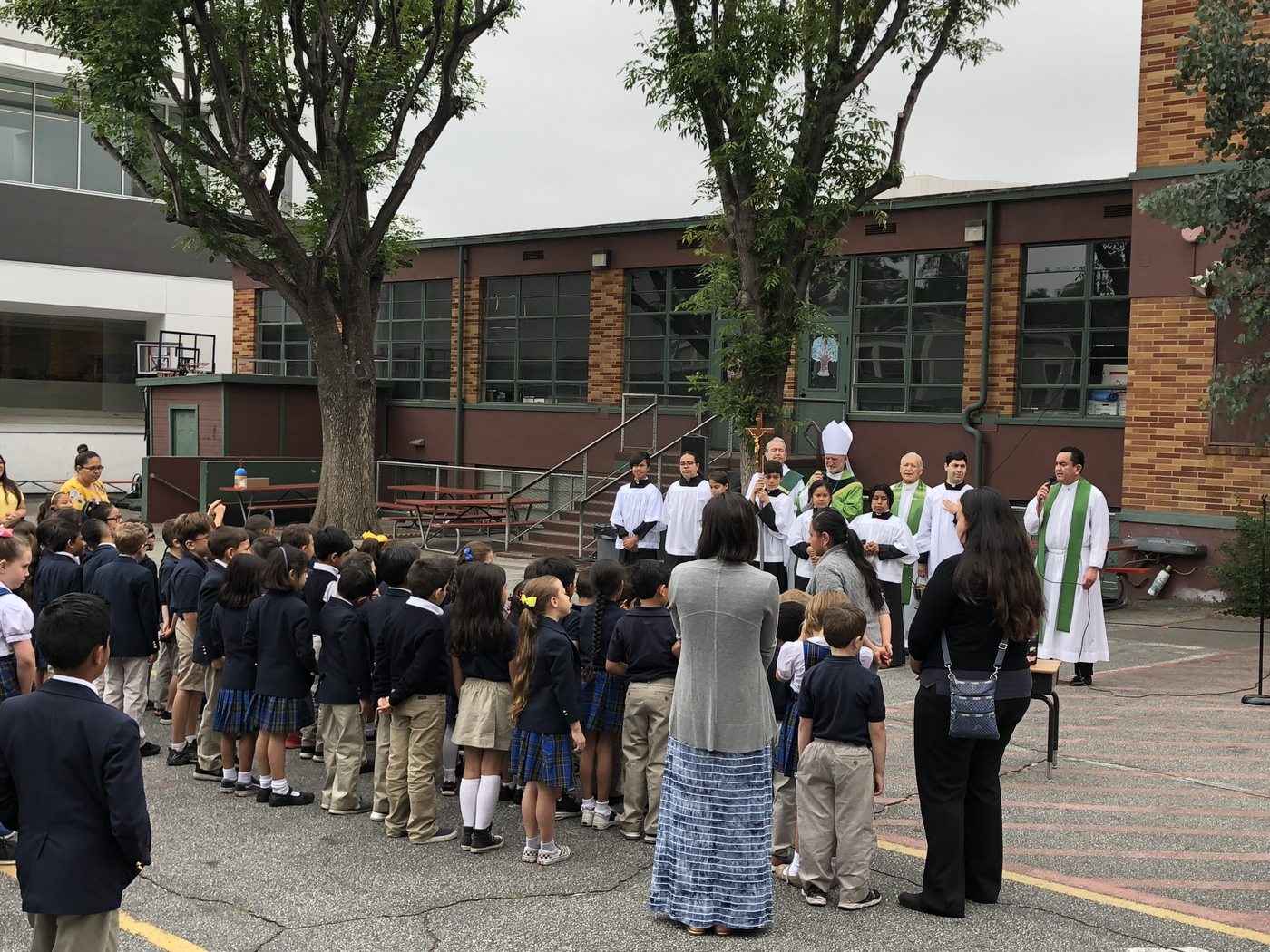 Phase 1 of the renovation, which will include completely new classrooms for the PreK-8 school, is schedule to be completed in September.
To learn more about St. Andrew Catholic School, visit saspasadena.com.