ROME — It seems to be a perverse law of life that often enough, it takes the very worst humanity has to offer to elicit an equal-and-opposite expression of the very best. Reaction to the April 21 terror attacks on churches and hotels in Sri Lanka that left 253 people dead and close to 500 wounded illustrates that truth.
From all over the world, generous and largely unsolicited support has flowed into Sri Lanka, much of it aimed to help rebuild the Catholic churches damaged in the blasts. Yet for Cardinal Malcom Ranjith of Colombo, his focus isn't so much on rebuilding churches but lives.
Because so many people lost loved ones, or, in some cases, their whole families, Ranjith said, "We have to help these people by a series of counseling programs, because some of them are shattered."
Speaking of all the funerals over which he's presided, the 71-year-old Ranjith — who was known as the "little Ratzinger" when he served in the Vatican from 2005 to 2009, in part for his closeness to Pope Emeritus Benedict XVI and in part for his diminutive physical stature — confessed that he's flummoxed as to why this happened.
"We didn't do any harm to ISIS, we didn't go and fight them, so why they did this to our innocent people?" Ranjith told Crux on April 25. "We cannot understand why they did these horrible things to innocent people who never raised a gun or anything against them."
One understands his perplexity emotionally, but as an intellectual matter, neither Ranjith nor anyone else really ought to have been surprised.
In the early 21st century, it's become a completely predictable pattern that on major Christian feast days, especially Christmas and Easter, somewhere in the world Christians will die for no other reason than that they chose to attend Mass.
In the past, such violence has exploded in Pakistan, Nigeria, Egypt, India, Kenya, and any number of other locations; in this case, it simply happened to be Sri Lanka's turn.
In the twisted logic of religious hatred, the holiest days on the Christian calendar are the best moments to strike, both for the symbolic value of the date and the practical reason that churches tend to be full, so body counts will be maximized.
All this is part of a worldwide surge in anti-Christian violence, what I've referred to as a "global war on Christians." Statistically speaking, Christians are the most persecuted religious community on the planet, with an estimated 200 million Christians living every day with the risk of harassment, physical assault, arrest, torture, imprisonment and death.
Many other minority groups, whether defined by creed, ethnicity, language, social class or other factors, also experience persecution. The difference is that for a long time, there was a wall of silence in the developed West surrounding anti-Christian persecution that has only recently begun to crumble.
In part, that silence can be explained by an observation from French intellectual Régis Debray, a veteran leftist who fought alongside Che Guevara.
Debray once observed that anti-Christian persecution in places such as Africa, Asia, and the Middle East falls squarely into the political "blind spot" of the West because the victims are "too Christian" to excite the left, "too foreign" to interest the right.
In part, it's also because Westerners are accustomed to thinking of Christianity as rich, powerful, and socially dominant, and often have a hard time grasping what's a dated perception even in the West and has never been true in most other regions of the world.
There's also the fact that talk of "anti-Christian persecution" in the West rarely refers to threats to life and limb, but often is bundled with seemingly trivial matters, such as whether a county courthouse can display a Nativity set on its steps or lawn.
Whatever the reason for the silence, the plain fact of the matter, as Pope Francis has observed repeatedly, is that there are more Christian martyrs today than in the early centuries of the Church, and the threat against Christians is growing fast.
Anti-Christian persecution has become a human rights scourge of staggering proportions. Just as you didn't have to be Jewish in the 1960s to care about the fate of dissident Jews in the Soviet Union and you didn't have to be black in the 1980s to care about the victims of apartheid in South Africa, you don't have to be Christian today to recognize the problem and to act on it.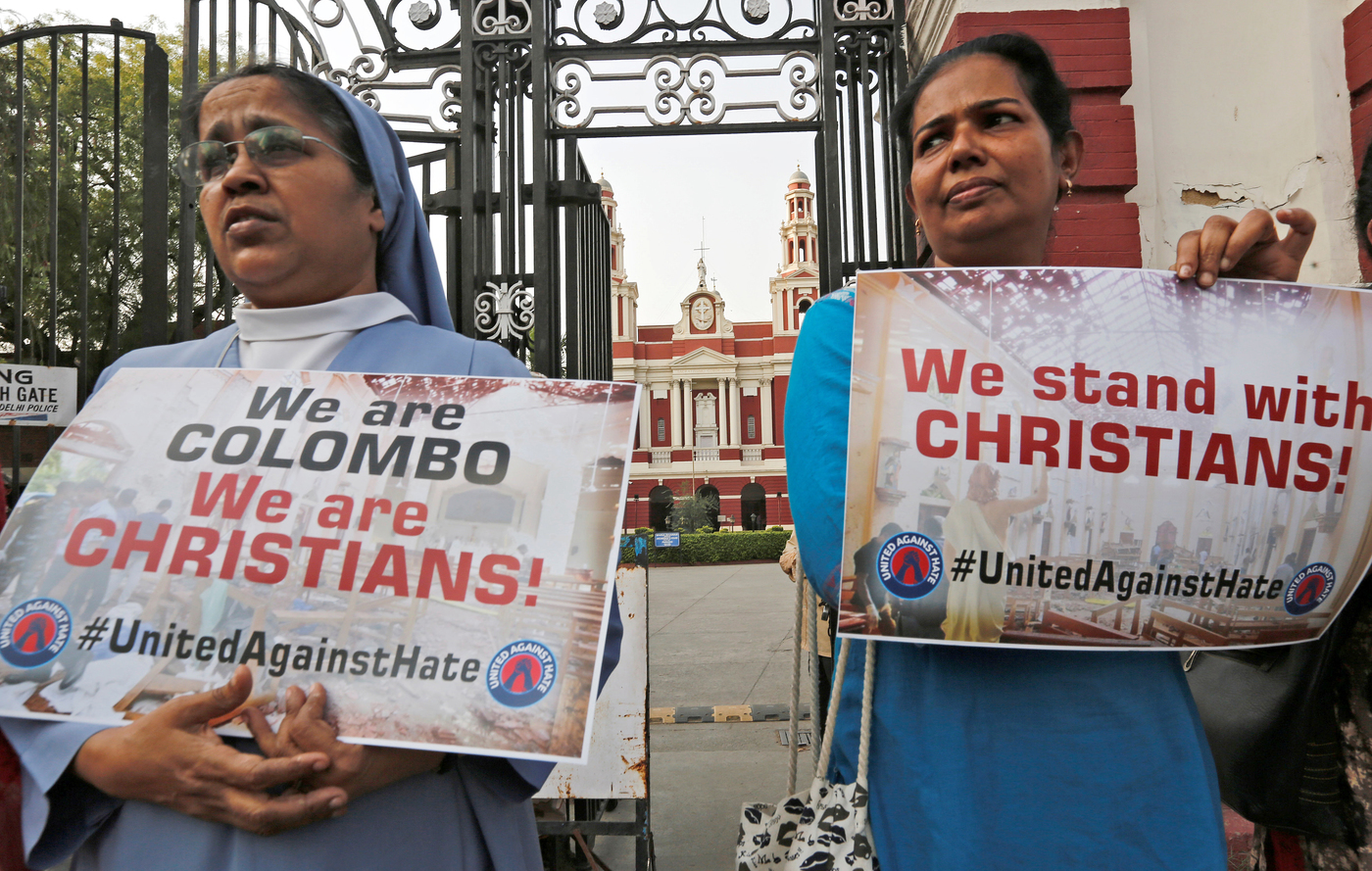 The wall of silence about anti-Christian persecution began to erode with the rise of ISIS five years ago, though it left behind the equally dangerous impression that the problem is confined to the Middle East.
Sri Lanka shows the folly of that assumption, and although those attacks were carried out by Islamic militants, it's also worth noting that radical Islam is hardly the only driver of anti-Christian violence — a bewildering galaxy of state and nonstate actors are also involved, from China and North Korea to India and Myanmar.
Perhaps in the wake of the Sri Lanka tragedy, Christians in the developing world now will take their place alongside Rohingya Muslims, Tibetan Buddhists, and other recognized victims of religious and political persecution, with the appropriate international mobilization and security measures.
If not, analysts can once again attempt to explain that failure — but that's precisely what it will be, an explanation, not an excuse. Given what we now know, excuses for failure will be in exceedingly short supply.
John L. Allen Jr. is the editor of Crux.
SPECIAL OFFER! 44 issues of Angelus for just $9.95! Get the finest in Catholic journalism with first-rate analysis of the events and trends shaping the Church and the world, plus practical advice from the world's best spiritual writers on prayer and Catholic living, along with great features about Catholic life in Los Angeles. Subscribe now!