Sister Ruth Poochigian, OP, died Oct. 22, 2021, at St. Elizabeth Manor, Footville, Wis.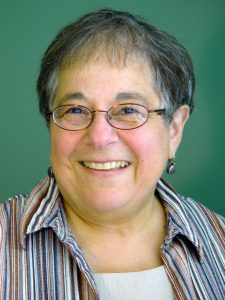 Sister Ruth made her first profession as a Dominican Sister of Sinsinawa Dec. 16, 1972, and her perpetual profession April 3, 1976. She taught for 13 years and ministered in multiple ways with adult faith formation for 19 years. Sister Ruth served as fundraiser and public relations staff for two years, chaplain for two years, and pastoral minister for eight years. She was faithful to relationships and committed to community. Sister Ruth sought the truth and extended mercy to others. She served in California, Illinois, Wisconsin and Iowa.
Sister Ruth was born Feb. 23, 1946, in Los Angeles, the daughter of Paul and Dorothy (Shamdanjian) Poochigian. Her parents and a sister, Janice Oetken, preceded her in death. She is survived by a brother, Earnest Poochigian; a niece; a nephew; and her Dominican Sisters with whom she shared 48 years of religious life.
In the Archdiocese of Los Angeles, Sister Ruth taught at All Saints, Los Angeles, in 1970.
Memorials may be made to the Sinsinawa Dominicans, 585 County Road Z, Sinsinawa, WI, 53824-9701 or at www.sinsinawa.org/donate online.