Archbishop José H. Gomez delivered the commencement address at Catholic University of America May 12, urging graduates to build "a new America" through their lives and actions as they enter "an American society that is more anxious and more bitterly divided" than seen in decades.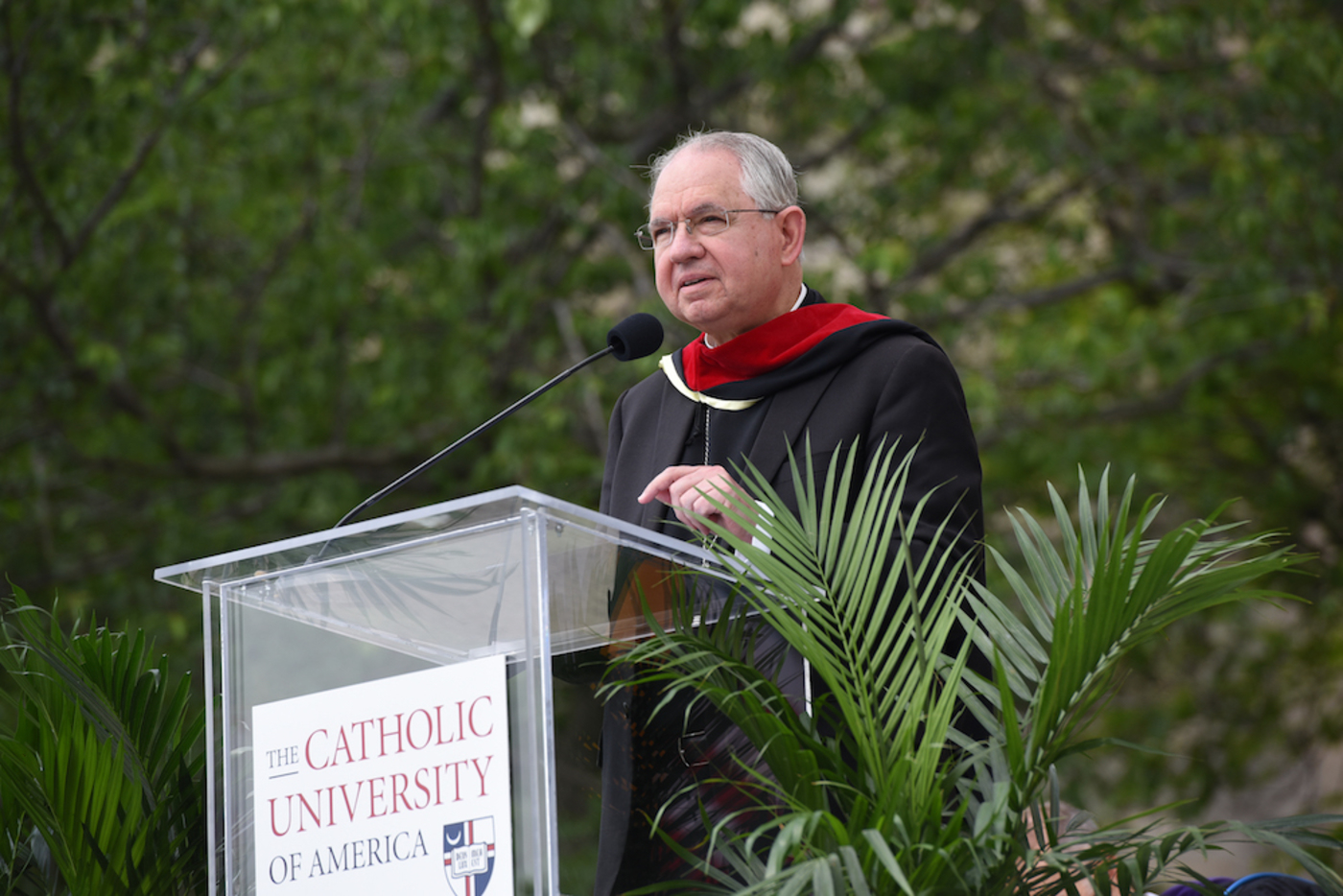 The University conferred an honorary degree, Doctor of Fine Arts, upon Archbishop Gomez for his contribution in advocating for the immigrant community in the U.S., especially efforts to keep families together and support Dreamers.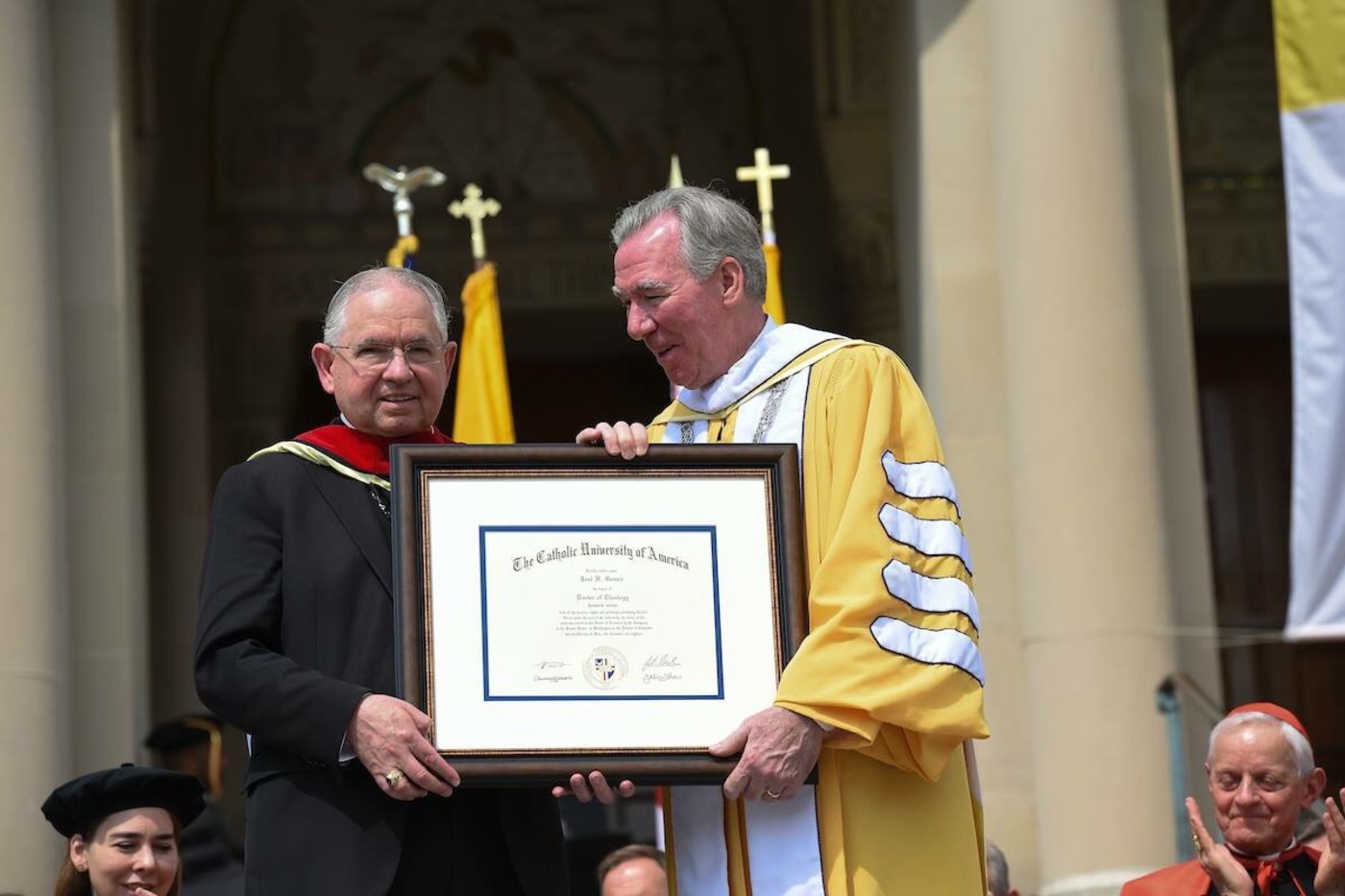 "The new America is a story that we are writing with our lives. By the decisions we make, and by the way we treat other people," said Archbishop Gomez. "My prayer for you is that you will write a story that is filled with goodness, love and service; with prayer and giving thanks for simple gifts. I pray that you will always seek to know what is right — and have the courage to do it."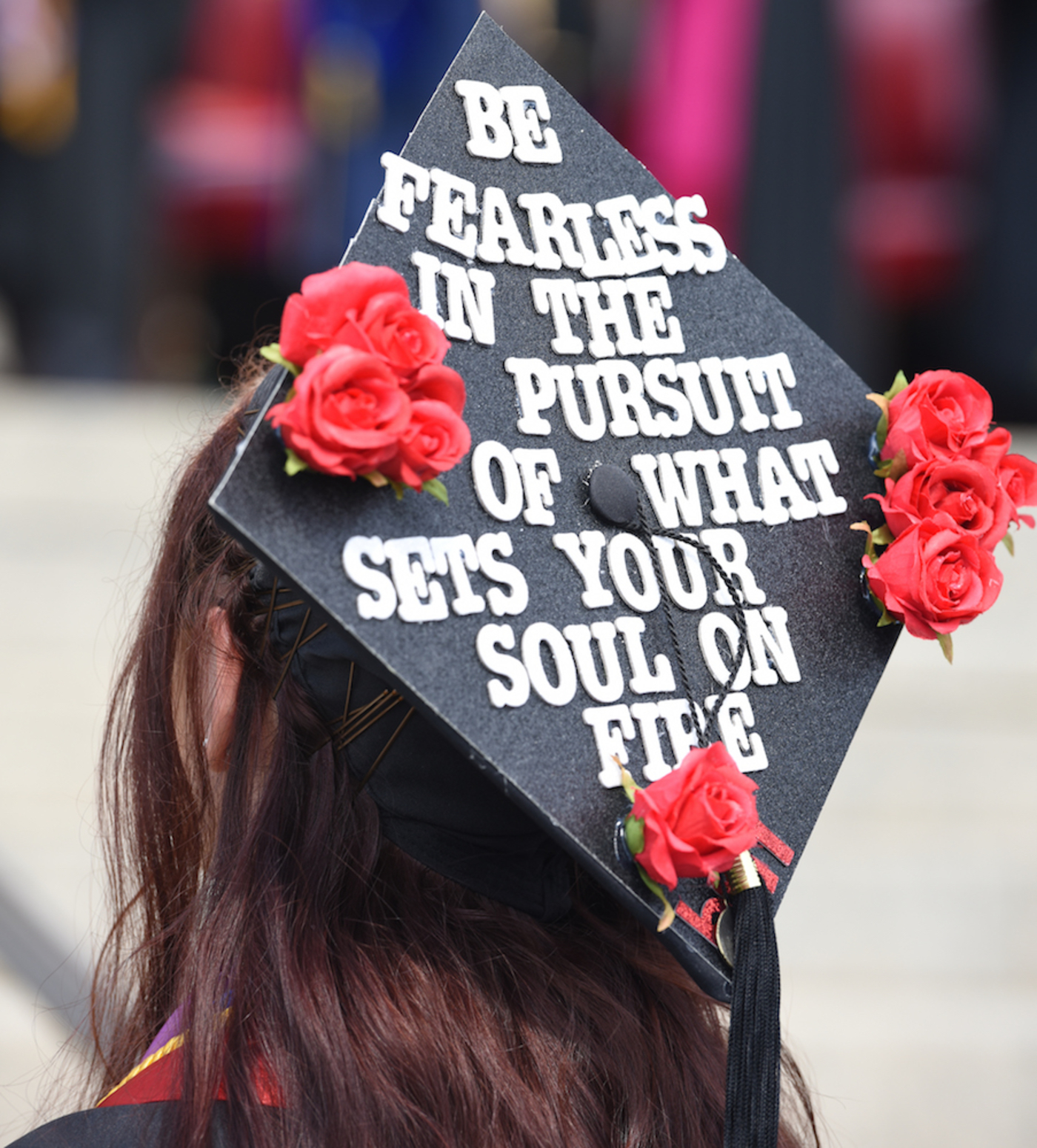 During the commencement exercises, the University conferred honorary degrees on four other immigrants who have made notable contributions to their communities and their new country: Toufic Baaklini, president and chairman of the board of the nonprofit organization In Defense of Christians; Maria Suarez Hamm, who served as the long-time executive director of Centro Tepeyac in Silver Spring, Md.; Dr. Dina Katabi, professor of Electrical Engineering and Computer Science at the Massachusetts Institute of Technology, and Ray Mahmood, founder of Mahmood Investment Corp.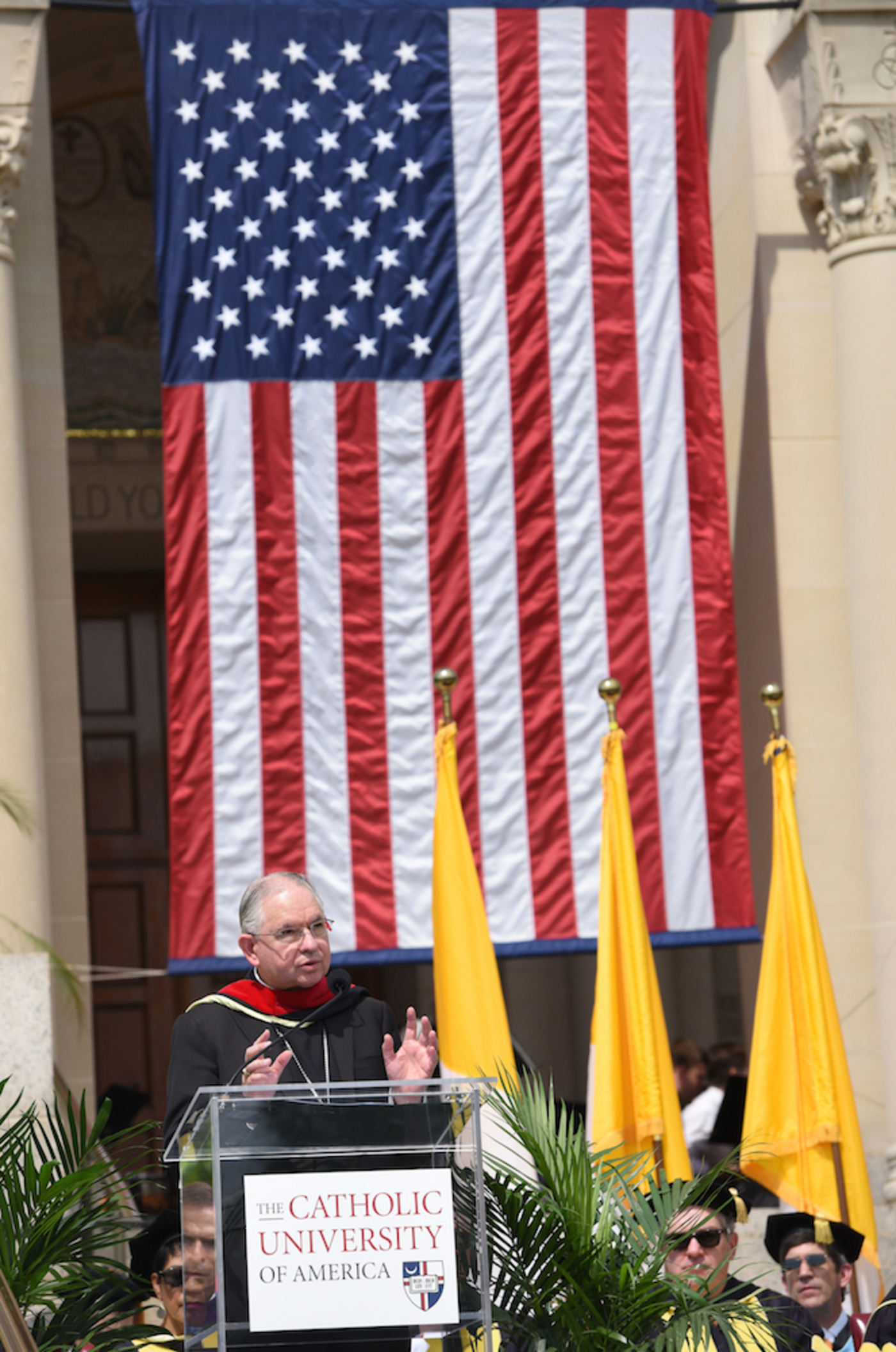 In his talk Archbishop Gomez spoke of America's founding principles which, he said, made this "a great nation, exceptional in human history." He told the graduates, "We can see the finest fruits of America's founding vision here today — in the faces of this graduating class and the honorary graduates gathered here today. You are the promise of America."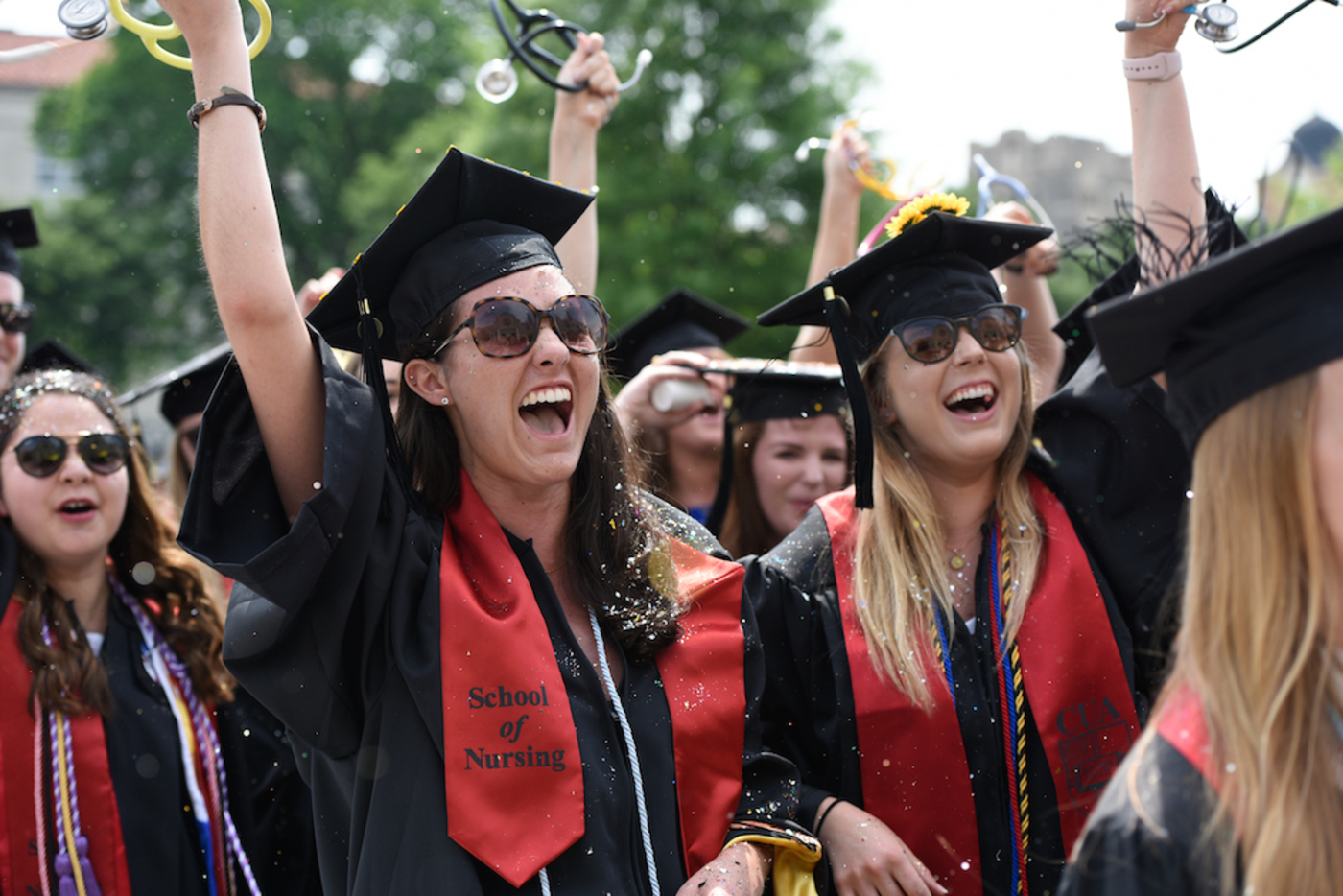 "The American story is not over yet. It continues in you and in me," concluded the Archbishop. "We can still rely on the protection of divine Providence. We can still open our door with confidence to people who are yearning to breathe free. We can still practice a politics with malice toward none and charity for all. We are made for greater things."
Watch the full commencement address here:
Interested in more? Subscribe to Angelus News to get daily articles sent to your inbox.