Now and at the hour of our death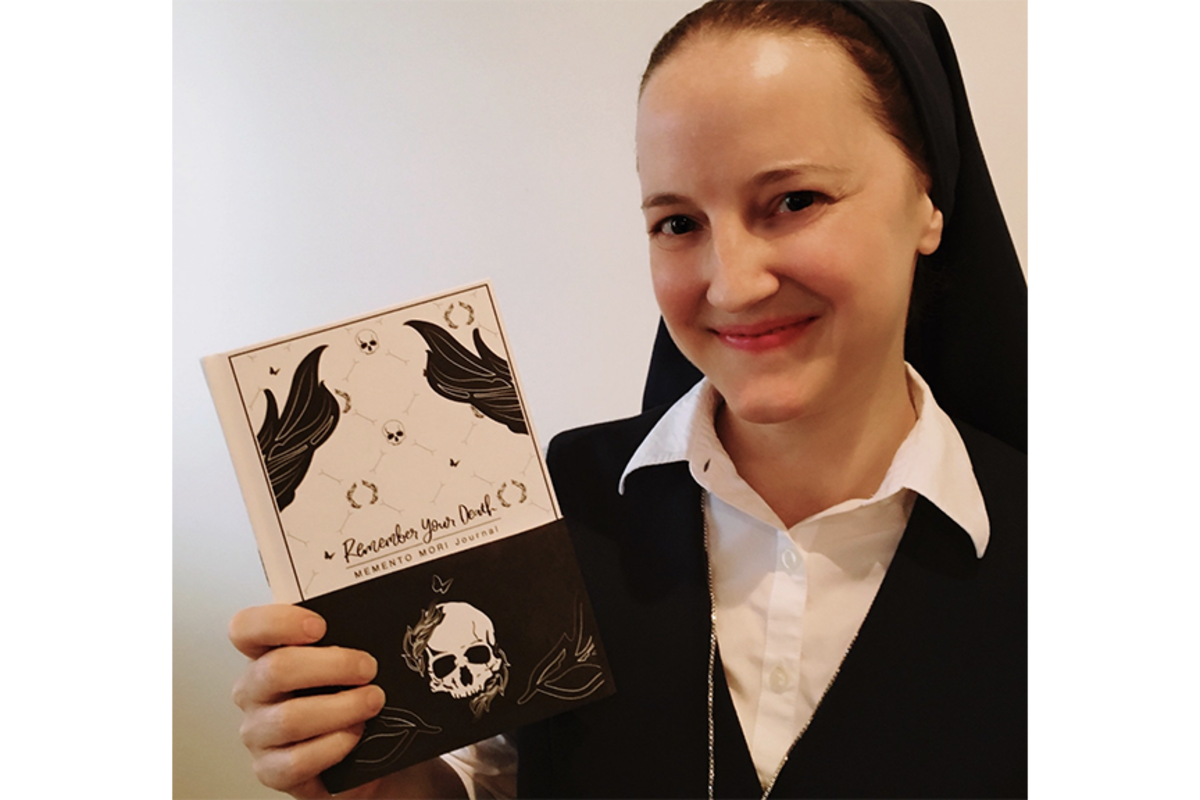 Two things I have a really difficult time doing: journaling and remembering my death.
I have tried and failed to keep a journal multiple times over the last 36 years of my life, and have done the same with trying to keep the thought of my impending death and judgment at the forefront of my mind.
Why do I find these two things so difficult?
The truth is that they're just so darn uncomfortable. They make me feel unsafe, and despite the call of Christ to pick up our cross and follow him, I typically find myself turning to the easier and comfortable way. 
Journaling forces one to explore their thoughts, feelings, and actions and contemplate what it all means. I get nervous just thinking about it! Remembering our death forces us to confront our mortality, and the very real fact that not a single moment is promised to us. Once we start thinking about our death, we start thinking about everything we've done since our last confession, every idle word, every refusal to help others and it can be a bit overwhelming and terrifying; even more terrifying that journaling!
But, I've got a hard and difficult truth to share with you (and myself): it's good for us to be uncomfortable and terrified, especially in the aforementioned ways!
I know, I know. I don't even like saying it, but it's true.
If we go through life ignoring contemplation of our death because it's difficult and uncomfortable, we risk finding ourselves standing before the judgment seat of Christ with a whole mess of missed opportunities, and that's not the time to realize we missed opportunities. We only have seventy years (or eighty, for those who are strong - 100 points to anyone who got the Psalm reference!), and by contemplating our impending death, we will embrace the brief opportunity we have to consider where we've been, where we're going, and where we need to work harder to give ourselves over the Christ. Only then will we be confident in hearing those words we all long to hear when we arrive at the end of this life and the start of the next: "Well done, my good and faithful servant."
Thankfully, Sr. Theresa Aletheia Noble, FSP is here to provide a means for all of us to take hold of this opportunity. She's a former atheist who, thanks to the grace of God, has returned to the faith she was raised in and is now a religious sister with the Daughters of Saint Paul. She is also the author and compiler of the brand new "Remember Your Death Memento Mori Journal" from Pauline Books & Media.
This incredible journal includes 150 quotes about life and death, an introduction to the powerful spiritual practice of remembering one's death, challenges to all of us to remember our deaths in the hope of the resurrection, and (my personal favorite) an incredible appendix of Memento Mori prayers to help us all go deeper into this very valuable and very ancient practice.
Sr. Theresa kicks off her journal just as you'd expect, "You are going to die," and it is from that point that she gently guides the reader into understanding the why and how behind remembering our death. 
As I pick up my pen and begin to journal on the pages that follow that introduction, I find myself enjoying the process and desiring to prepare for a good and holy death more than ever despite my typical fears and failures, and I'm confident that if you pick up the journal, you'll feel the same way.
Tommy Tighe is a Catholic husband and father of five boys. You can find out more about him at CatholicHipster.com.
Start your day with Always Forward, our award-winning e-newsletter. Get this smart, handpicked selection of the day's top news, analysis and opinion, delivered to your inbox. Sign up absolutely free today!
---
Read the latest local and global Catholic News.
Sign up for our newsletter.