Parish Job Fairs are a 'hand up ministry'
Dozens of people entered the Parish Job Fair at the Knights of Columbus banquet hall in Canoga Park last week with the goal of finding a new job, and all of these job seekers most likely exited the building with an additional goal: to love their new job as much as event leader Gerhard Kramer loves his.
A rare mix of unbridled enthusiasm and genuine compassion for every job seeker who walks through the door, Kramer is the beacon that job hunters didn't realize they were going to meet when they arrived at the venue..
As a representative of Flourish Now, an organization that coordinates job fairs all throughout the nation, Kramer ensures that Parish Job Fairs like the one he led in Canoga Park are different from standard job fairs.
Job seekers enter the venue in groups of no larger than 15, preventing the flood of chaos characteristic of typical job fairs and maintaining an environment in which everyone has ample time to speak to each of the venue's 20 or so potential employers (which ranged from local restaurants to military branches).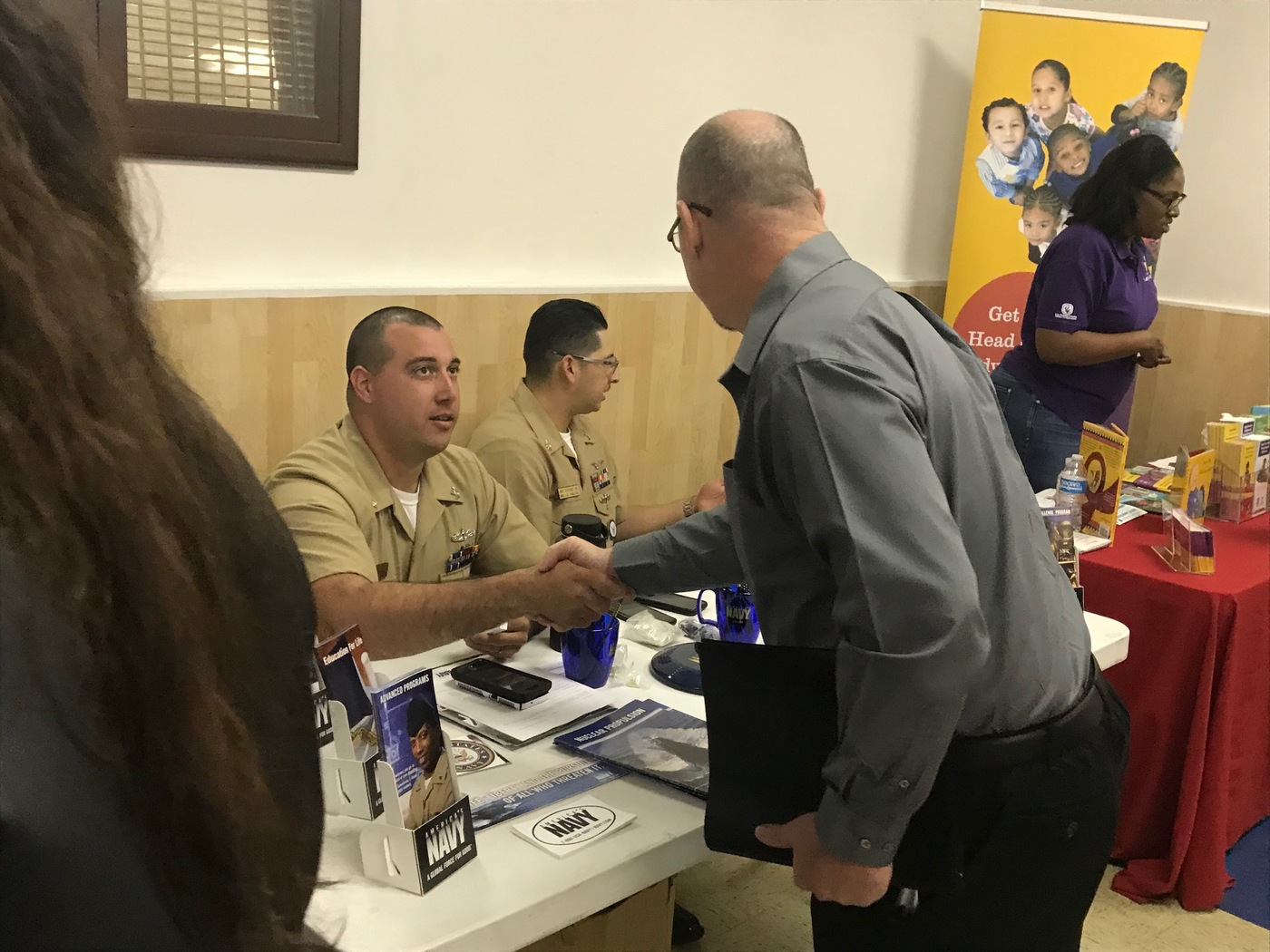 But perhaps even more importantly, Kramer pulls each group aside before they enter the venue and delivers an informative "pep talk," in which he reviews how to make an effective introduction to potential employers, stresses the importance of following up through the lost art of handwritten "thank you" notes or personal visits and encourages stopping at each and every booth, even ones the job seekers weren't planning on visiting. 
"When you're at a job fair, you're not here to 'shop for a job,' but rather to uncover every rock," Kramer tells job seekers. "Every booth represents a new opportunity."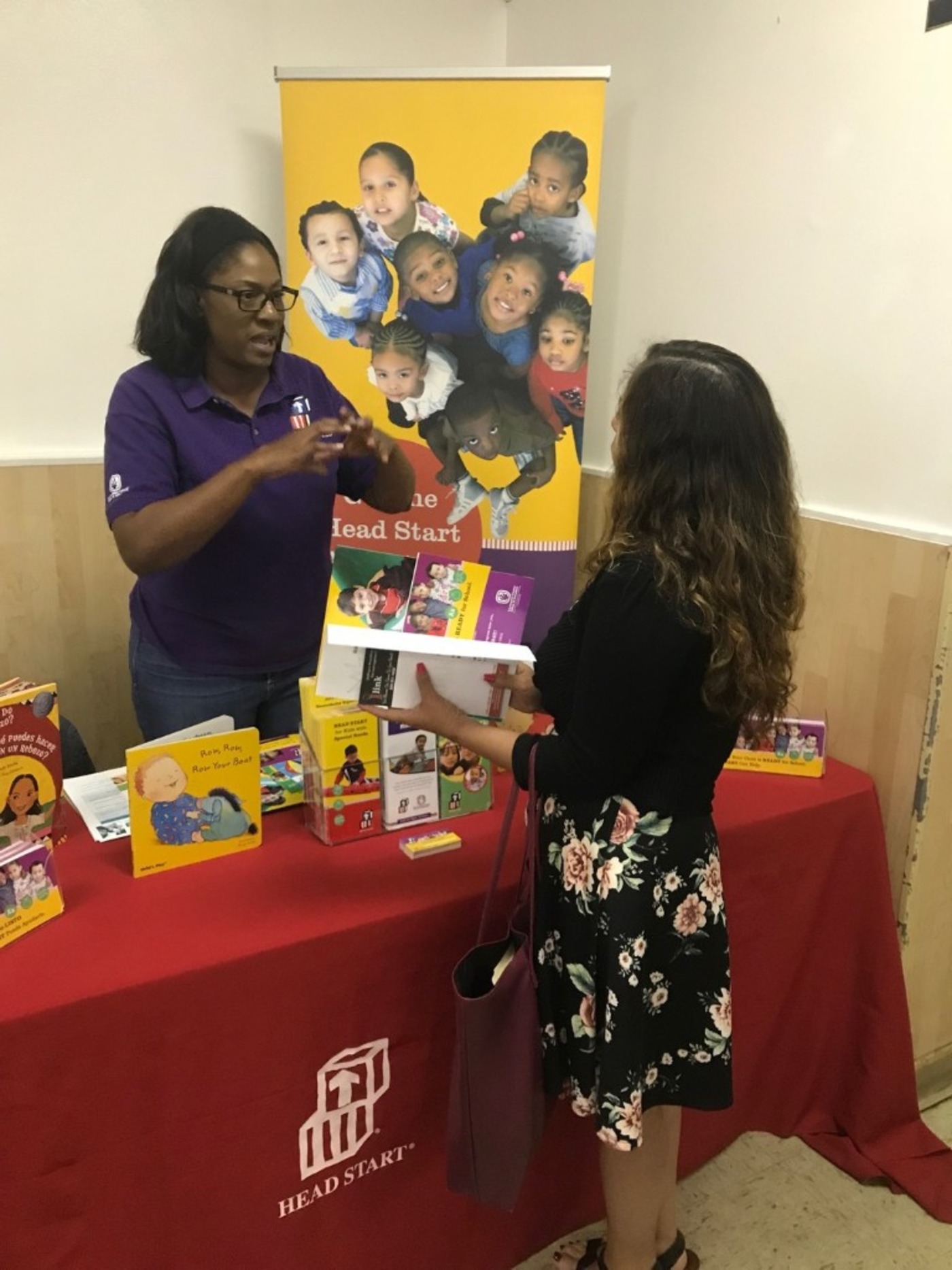 It is this very willingness to remain open to unexpected opportunities that landed Kramer in this position. An ad space salesman at the LA Times for 25 years, Kramer first ran a job fair after brainstorming with his local parish's pastor on new ways to serve the community. 
The job fair was such a success that several other pastors approached Kramer about conducting similar events at their parishes, but Kramer originally rejected the offer, due to the demands of his day job. He reconsidered, however, when his pastor told him he had found his calling.  
"At the time, it was a little crazy for me to hear my pastor say I had found my calling, because I had always associated the term 'calling' with pastors, evangelists, missionaries, people like that," Kramer explains. "But he reminded me that, as it says in the Bible, all kinds of people have callings. And I eventually came to feel as though God created me at this point in time and said, 'This is what I want you to do.'"
As Kramer began to embrace this calling, he soon realized that he was filling a very underrepresented need for the Church on a national scale. "Throughout the nation, 66% of parishes offer what I call 'hand out ministries,' such as food drives, clothing drives, and those are great; we are called to feed the hungry and clothe the naked," Kramer says. "But only about 2% of parishes offer what I call a 'hand up ministry,' in which we say 'come in our door, let's help you help yourself. Let's help you meet employers so you can better yourself.'"
According to several of the job hunters who attended last week's Fair in Canoga Park, Kramer's methods are truly effective. "I've been to one other job fairs, and it was sink or swim, you're on your own," said attendee Sue Yin. "But here, there was direction and guidance that gives you so much more confidence." 
"It made me feel much more like I was a part of something as opposed to just being one face in a whole crowd of people," added fellow attendee Francis Montejano. "I felt more confident coming out here, introducing myself and talking to people just based on that feeling of belonging."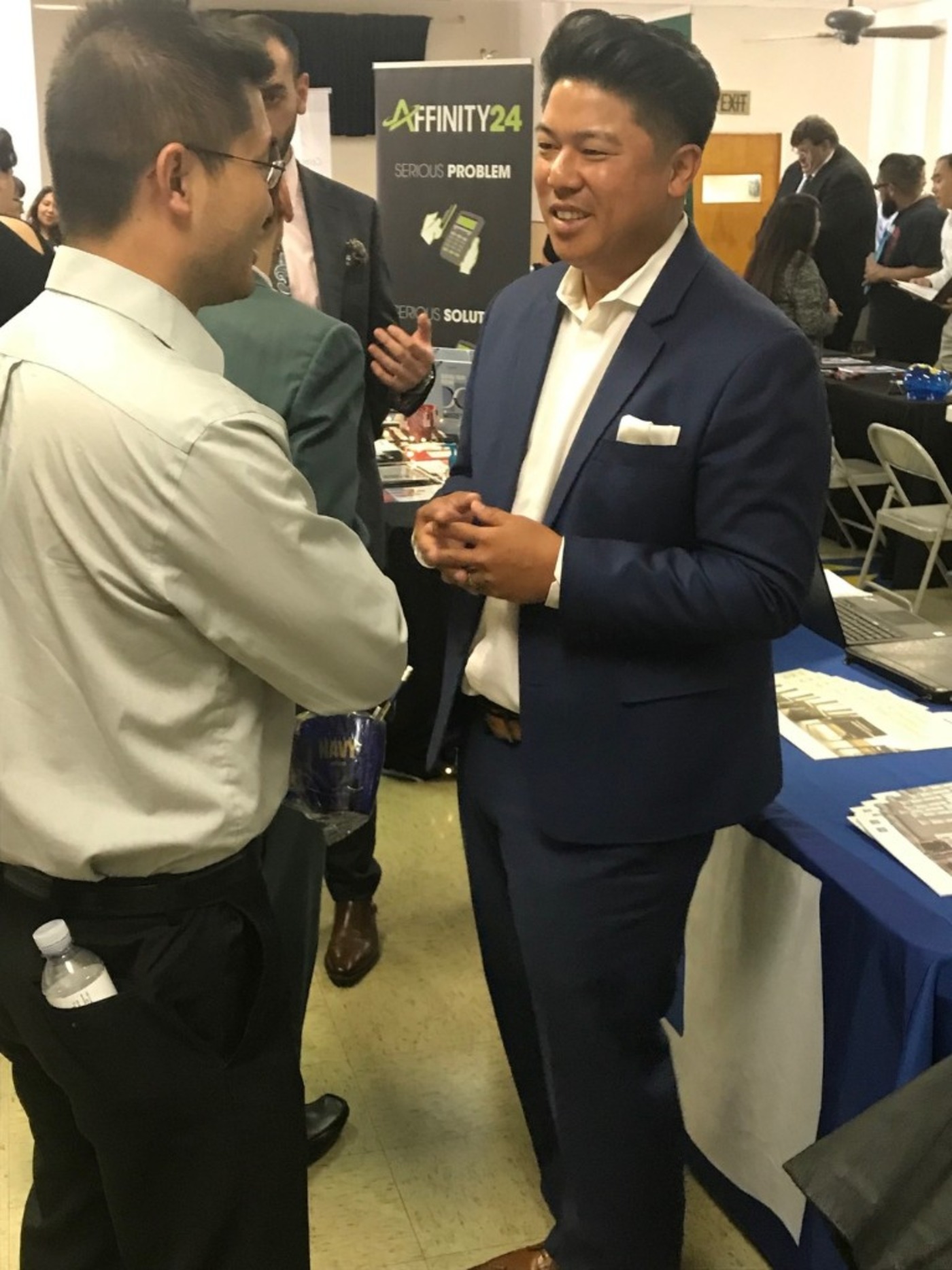 The impact of Kramer's information sessions, which included Knights of Columbus friar Deacon Heriberto "Ed" Vega blessing each group with a prayer, is noticeable for those on the other side of the booth as well. "It's very structured so these potential applicants aren't just coming in, looking and leaving; they're coming in, introducing themselves, presenting what they have skills in and asking what the company does that could maybe result in a fit," notes marketing executive Cara Holmgren. "It makes people more engaged, giving you an opportunity to meet just about everyone who comes in."
Kramer is proud to report that, based on survey information gathered by Flourish Now, 54 percent of job hunters who attend Parish Job Fairs find employment within six weeks of the event. "It's amazing," Kramer beams. "You realize it has an impact on changing the trajectory of people's lives. Some of these people who come in, maybe they're homeless or hurting or down on their luck, and I have an opportunity to change that for them."
But according to Kramer, Parish Job Fairs serve an even greater dual purpose — reintroducing job seekers to the Church at large. "Our motive is to get these people connected not only to a job, but also to the Church," he explains. "It's a great opportunity to connect with them, pray with them, and say 'Hey, we're here. And maybe you've driven by and never thought this church would be relevant to you. But we're relevant here today.' And in that way, we're literally blessing them."
As Kramer relays this thought to me, he stops to catch his breath with an exhale that clears a path for an ear-to-ear smile. "It's why I'm here. And boy, do I love my job."
---
Read the latest local and global Catholic News.
Sign up for our newsletter.