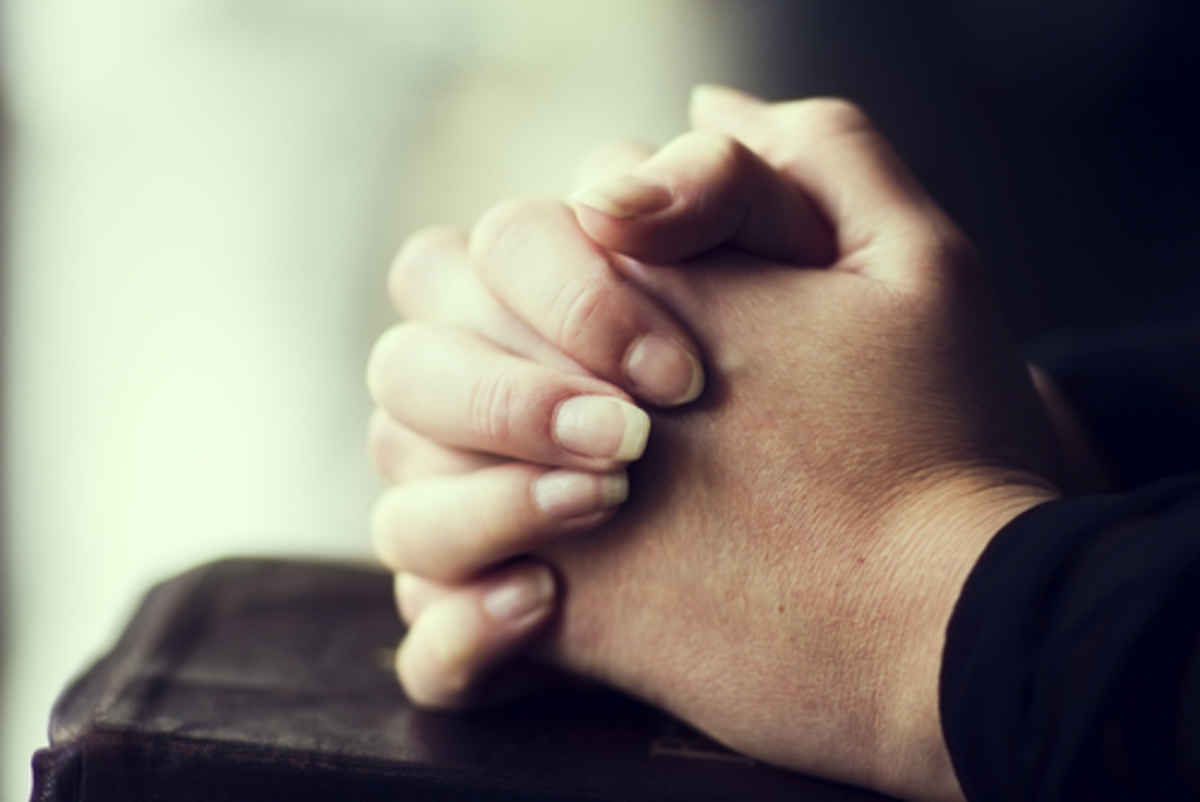 The work of communal prayer and worship
We are living in what some would consider to be dark times. 
The norms of decency, equality, virtue, kindness, compassion, hard work and honesty are on shaky ground. The roots of selfishness and greed are running too deep. Working for the common good of all people seems to be a forgotten goal. 
The need for certitude has overwhelmed the human yearning for truth. Divisiveness and discrimination are displayed publicly. Ideologies slam the door on dialogue and debate. 
These are all attitudes that run contrary to the Gospel message of Jesus Christ. 
We who are baptized and participate in the Eucharist week after week are called to live Gospel truths. 
We are also called to pray in the context of these truths. It is the ritual prayer of our Church that forms us in these values and beliefs. How we pray shapes how we believe. The actions, songs, words, silence and gestures we use build us up as followers of Christ. 
In our participation at Mass, we praise God, and in the love of God, reach out to one another. We welcome the stranger and all who are different from us as equal in God's eyes. We reverence the gifts of creation. We listen attentively to the Word of God that challenges and energizes. 
What we are about as a people of God at Mass is who we are to be as a people of God in the world. 
Therefore, how we pray makes all the difference in who we become. In the confusion of these troubled times, we need to pray our liturgy in powerful ways. 
We need to know and trust this ritual prayer, and do it so beautifully that it awakens in us God's call to make a difference in our world today. 
"Christ has no body now, but yours. No hands, no feet on earth, but yours.
 Yours are the eyes through which Christ looks compassion into the world.
 Yours are the feet with which Christ walks to do good.
 Yours are the hands with which Christ blesses the world." (St. Teresa of Avila, 16th C.)
One of the ways we pray in the Mass is with words. Liturgy itself is not just words, it is a combination of forms of expression: gesture, movement, posture, song, poetry, silence, form, color, fragrance.
Poetic word is one means we have to respond to God, and, as with all we do at liturgy, prayer-words shape how we think and live.
Most of our ritual word is already established by tradition, but there are some places where we do have flexibility. For example, we have options for the invocations of the penitential act in our Introductory Rites. Consider mixing and adapting a few of the samples given in the back of the Roman Missal: 
Lord Jesus, you bring light to our darkness: Lord, have mercy
Lord Jesus, you heal the wounds of sin and division: Christ, have mercy.
Lord Jesus, you strengthen us and raise us to new life: Lord, have mercy
Using present tense language and repeating these invocations week after week at Sunday Mass will strengthen the prayer, planting it firmly in our ears and hearts. 
The words will form us. We yearn to bring light, heal wounds, and strengthen others, just as Christ does. Remember, repetition is of the very nature of ritual prayer, so we need not disparage it. Trust the ritual. 
Consider how we use our words in the intercessions of the Universal Prayer. 
Do we pray for an end to violence, in our hearts, our homes, our neighborhoods, and between nations?  
Do we pray that we always speak and act in ways that build bridges between diverse peoples and cultures?
Do we pray that our government leaders will choose to work for the common good of all people?
Do we pray that our cultural priorities may be freed from the tyranny of profit maximization?
Do we pray for the wisdom to better care for the earth and all of God's creatures?
Do we pray for the ability to hear the voice of God in the voice of those who are homeless, hungry and hurting?
Do we pray for a rebirth of compassion and kindness in the hearts of all people?
Do we pray for an end to divisiveness and discrimination?
Do we pray for an equal sharing of all the gifts of the earth, and the gifts of human endeavor?
So, for what shall we pray? We need to use word-prayer that shapes us as a people of God, not just individual Christians, but a people who live as the body of Christ in the world today.
---
Read the latest local and global Catholic News.
Sign up for our newsletter.