With senior James Batemon tallying the 1,000th point of his career, the Loyola Marymount University men's basketball team posted a 63-56 wire-to-wire win over Pacific Feb. 23 in Stockton.
The Lions (18-10, 6-8 West Coast Conference) were led by Batemon from the outset, as the senior from Milwaukee scored the game's first six points and totalled 19 for the night. While Pacific made several attempts to get back into the game, LMU maintained the lead throughout, stretching the margin to 16 in the fourth quarter and holding off a final surge.
Batemon's late basket and two free throws clinched the win, and enabled him to finish the night at 1,002 career points.
"He is one of the better players in our league," said LMU coach Mike Dunlap of Batemon. "He's also going to get a degree and have a chance to play professionally. Now, what we and James want to do is to get to 20 wins, get to postseason play and push the bar a little higher for this program."
Dameane Douglas scored 11 points, Eli Scott had nine (and seven assists), and Erik Johansson had nine for the Lions, whose final home game is Feb. 28 (8 p.m.) against Santa Clara. LMU seniors Batemon, Petr Herman and Jeffrey McClendon will be recognized for their contributions to the program.
LMU then travels to San Francisco March 2 to conclude regular season play before the WCC Tournament in Las Vegas.
Women's basketball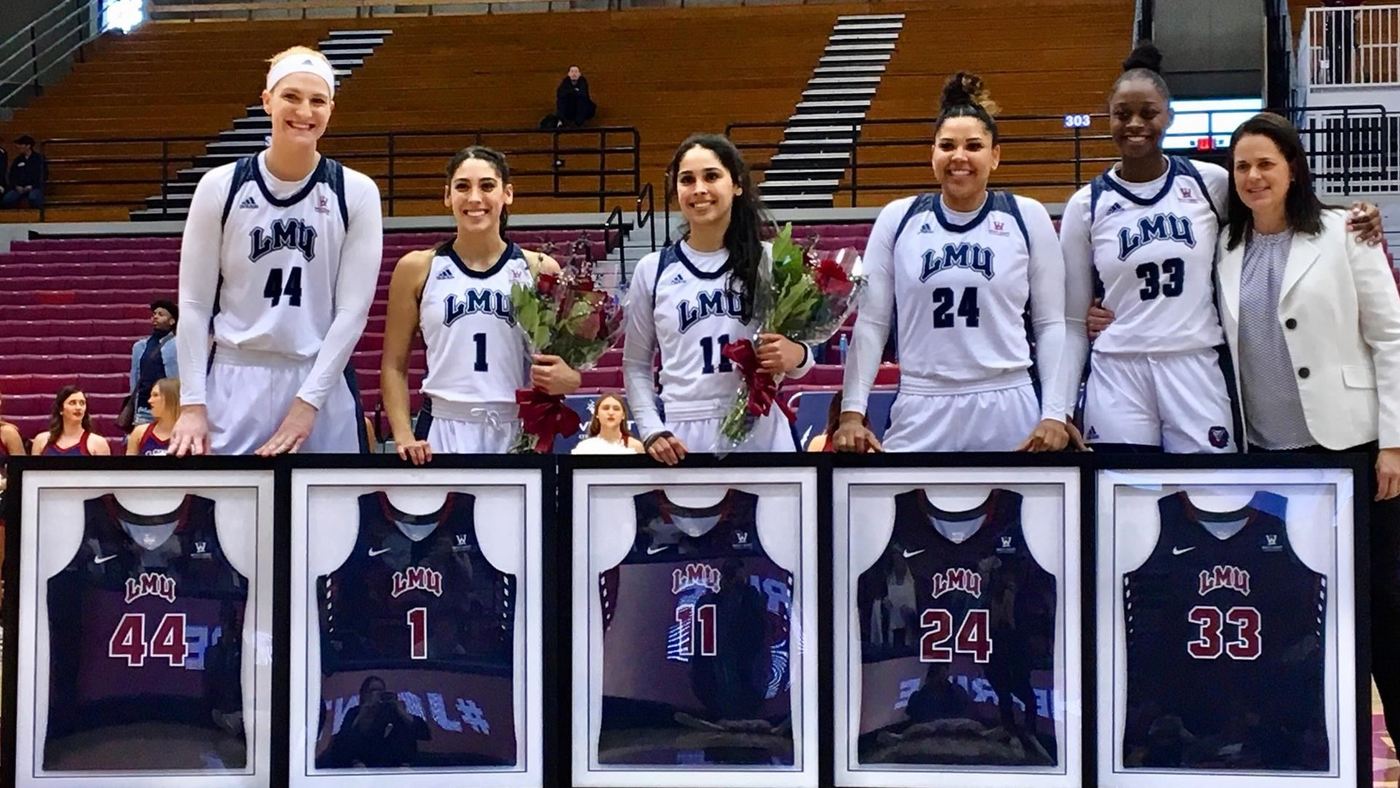 The LMU women's team's (16-12, 9-7 WCC) beat St. Mary's 69-56 on Feb. 21 at Gersten Pavilion, pulling away in the fourth quarter as Chelsey Gipson scored 25 points, Jasmine Jones 11 (plus seven rebounds) and Bree Alford 10.
On Feb. 23, the Lions lost to Pacific 81-75 on Seniors Day at Gersten Pavilion, despite Gipson's 24 points, 13 apiece from Jones and Gabby Green, and 10 from Alford. Both Green and Alford, along with Andee and Bianca Velasco and Josie Buckingham were honored on the occasion of their final home game in LMU uniforms, and comprised the starting lineup.
LMU's regular season concludes this week with games at Portland (Feb. 28) and Gonzaga (March 2), followed by the WCC Tournament in Las Vegas.
Mike Nelson is the former editor of The Tidings (predecessor of Angelus News).
Start your day with Always Forward, our award-winning e-newsletter. Get this smart, handpicked selection of the day's top news, analysis, and opinion, delivered to your inbox. Sign up absolutely free today!