To on-the-field, on-the-court, in-the-pool and all other locales associated with sporting competitions, please add on-the-sidelines — as in, competitive cheerleading.
This summer, cheer squads from Catholic high schools will be practicing as fervently as their colleagues in football, volleyball, cross country and all other fall and winter sports. All hope to duplicate what two Catholic teams accomplished in the 2019 school year.
Mater Dei of Santa Ana, well-known for stacking up title trophies in numerous sports, added the inaugural CIF-SS/Ford Traditional Competitive Cheer 1AA Championship to its resume, as well as a CIF State 1AA title. The Monarch cheer squad, coached by Katie Bower, has previously won national and regional titles, and will be attending the 2020 National Cheerleading Championships in Orlando.
And the Pep Squad of St. Joseph in Lakewood, coached by alum Andi Sanchez, won the CIF-SS 3-A division crown. Also placing highly in the competition held last January at Colony High School, Riverside, were Notre Dame of Sherman Oaks, second in 3AA, and Alemany of Mission Hills, fourth in 1A.
In the competition, teams perform routines of 2 minutes 30 seconds maximum (with penalties for going overtime), and were judged on crowd leading, pyramids, partner stunts, group tumbling, jumps and dance, musical interpretation, and overall impression. Each routine required at least one cheer or sideline chant.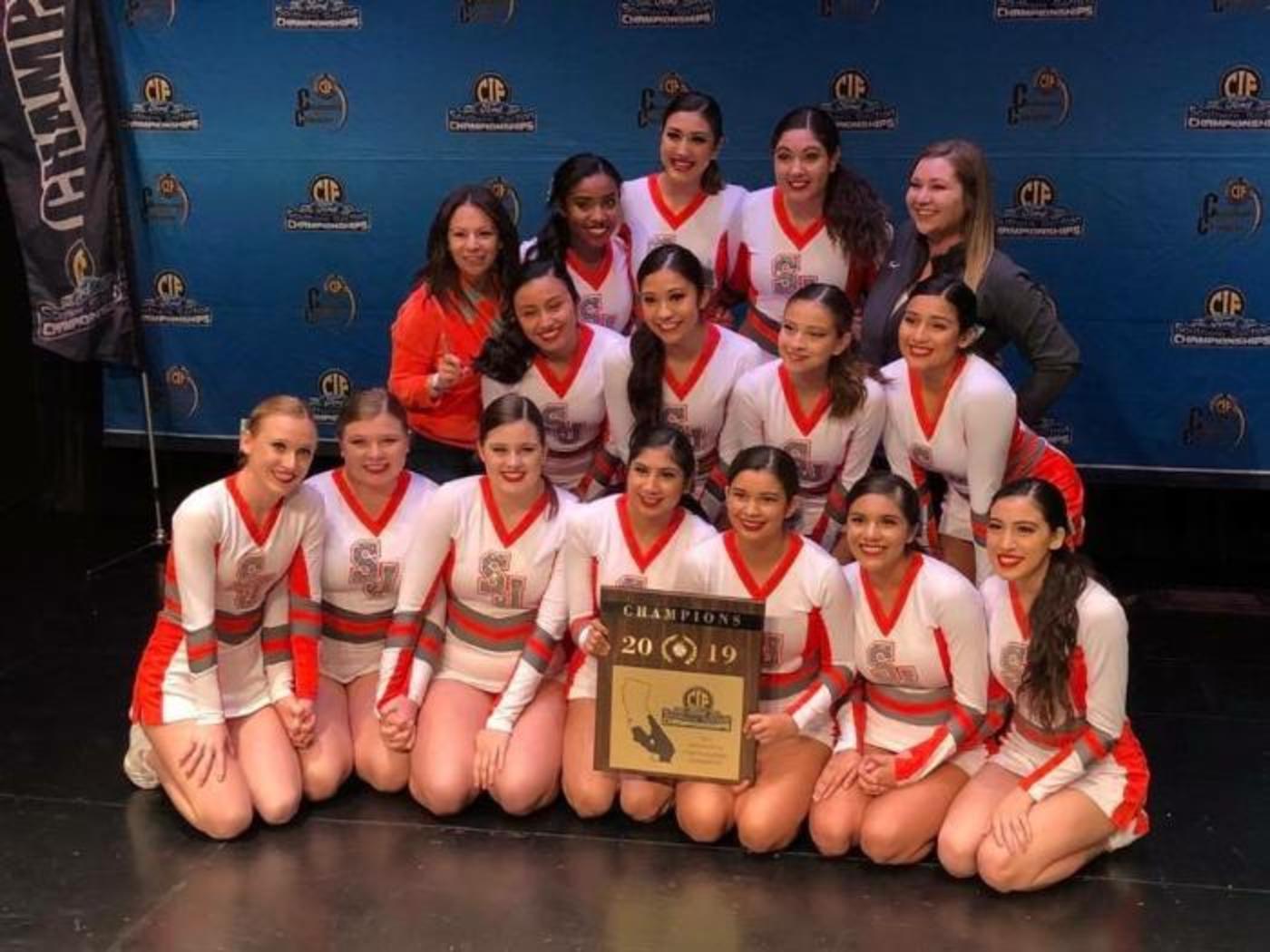 Sanchez, a member of St. Joseph's class of 1995, points out that Pep Squad participation requires commitment equal to any competitive athletic endeavor.
"Dedication, a positive attitude, a willingness to work with others, a strong work ethic, and sacrifice are required of each member," she says. "All members uphold the morals and values St. Joseph High School as leaders who embrace the Gospel values. Being a member of the Pep Squad is a commitment of service to school, peers, parents and the community."
The 2020 CIF-SS championship dates will be announced later this summer.
Mike Nelson is the former editor of The Tidings (predecessor of Angelus News).
Start your day with Always Forward, our award-winning e-newsletter. Get this smart, handpicked selection of the day's top news, analysis, and opinion, delivered to your inbox. Sign up absolutely free today!