The pews were packed at the Cathedral of Our Lady of the Angels last night, in a celebration that stretched through the wee hours of morning, to honor Our Lady of Guadalupe.
"On this beautiful night, we thank God for sending his gift of Our Lady of Guadalupe, our mother," said Archbishop Gomez. "She painted this picture of herself on the tilma because she wanted us to see her face, her compassionate and merciful gaze. She painted her own picture with roses, so we could know the beauty of her love for us."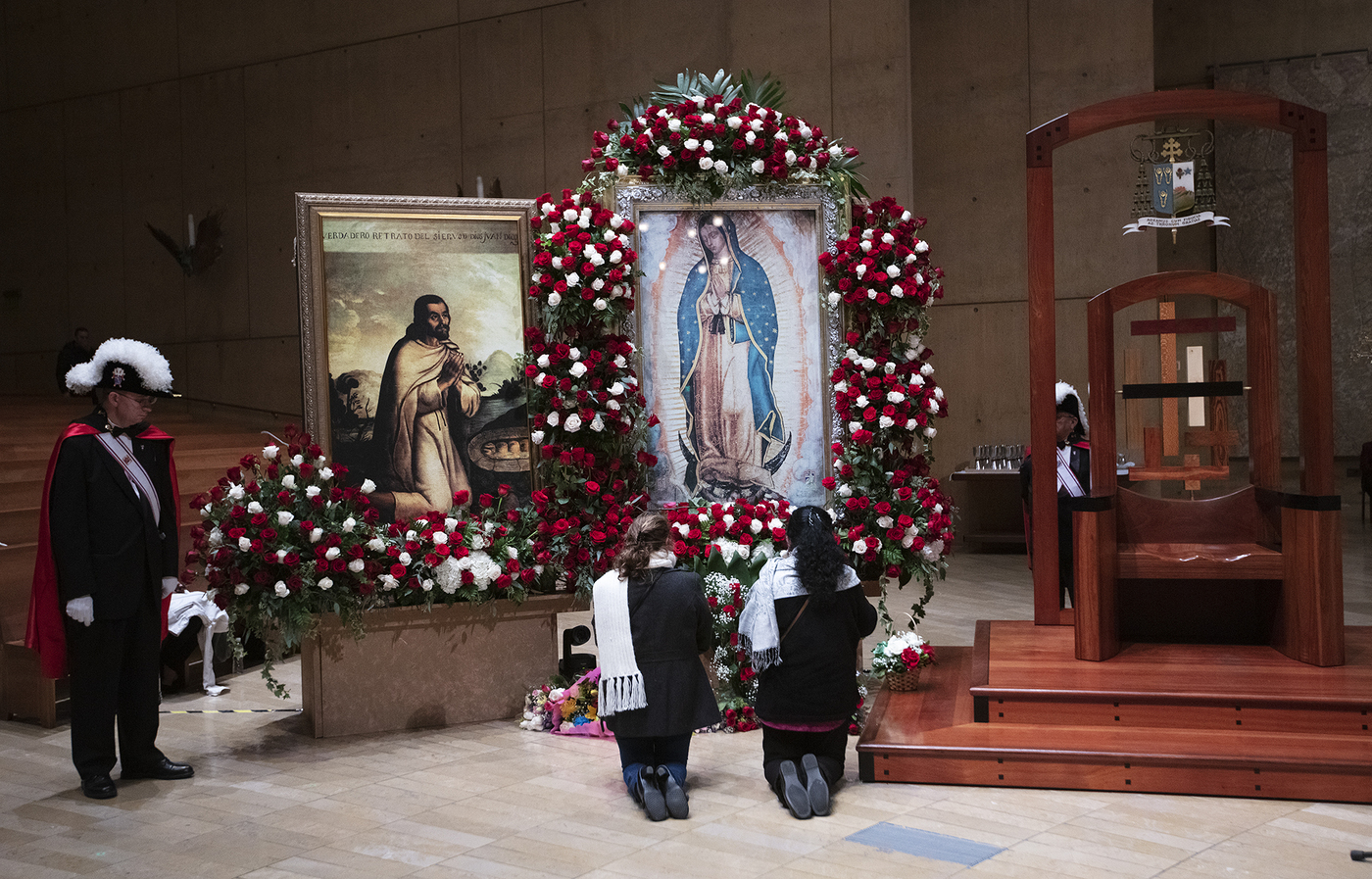 The annual event begins on the eve of the Virgin of Guadalupe Feast Day, Dec. 11, following a tradition in Mexico City where millions gather at the Basilica of Our Lady of Guadalupe where the tilma (cloak) of St. Juan Diego, where the image of Our Lady of Guadalupe miraculously appeared, is displayed. A half-inch square relic of the tilma, the only piece in the United States, is enshrined at a gilded chapel inside the Cathedral.
To kick off the festivities, Aztec and Matachines dancers performed on the Cathedral Plaza while faithful venerated the tilma relic with offerings of prayer and flowers. At 10 p.m., the celebration moved inside the Cathedral for a Rosary, led by emcees Ernesto Vega and Lianna Rebolledo, and other invited guests, accompanied by Cathedral's Spanish Choir.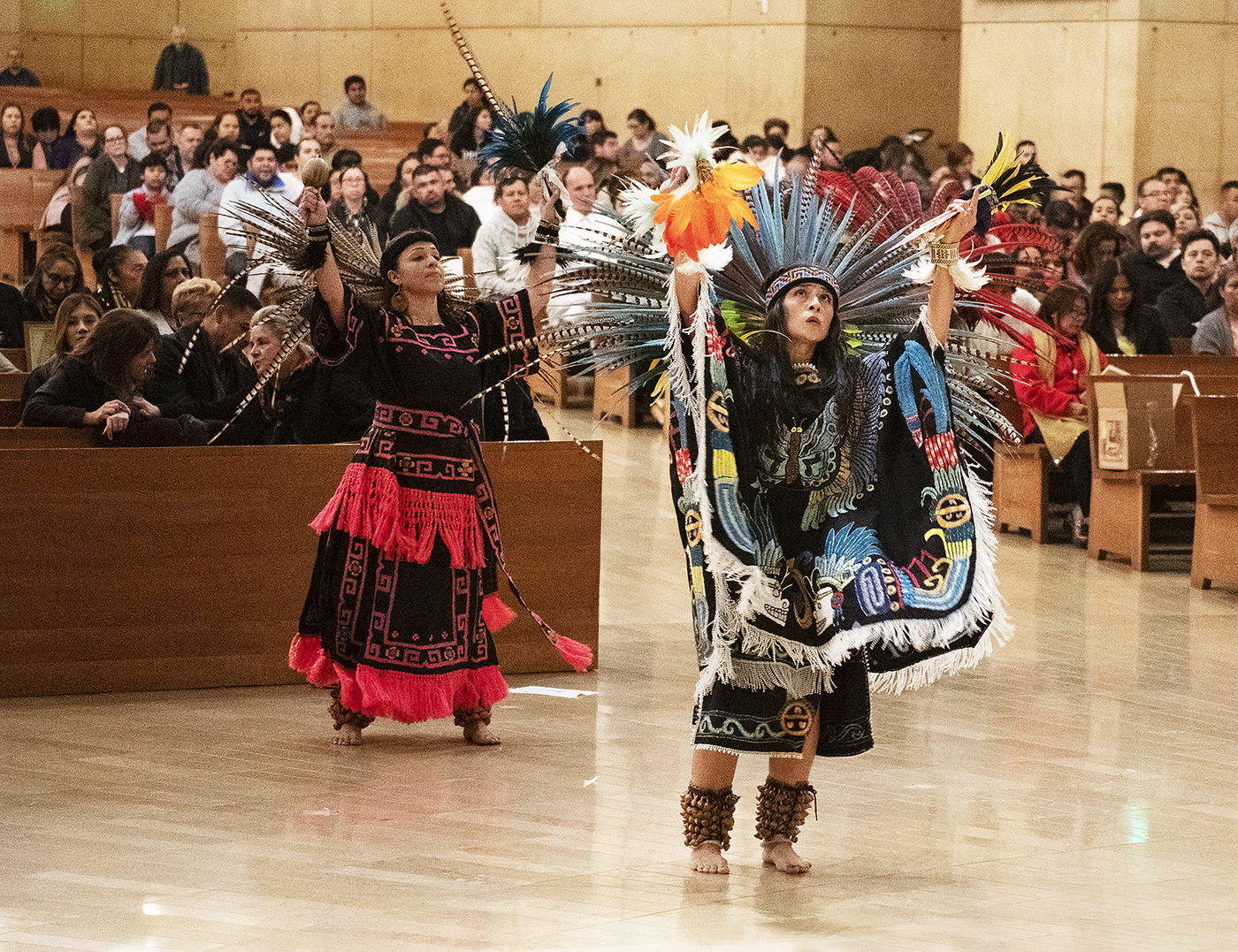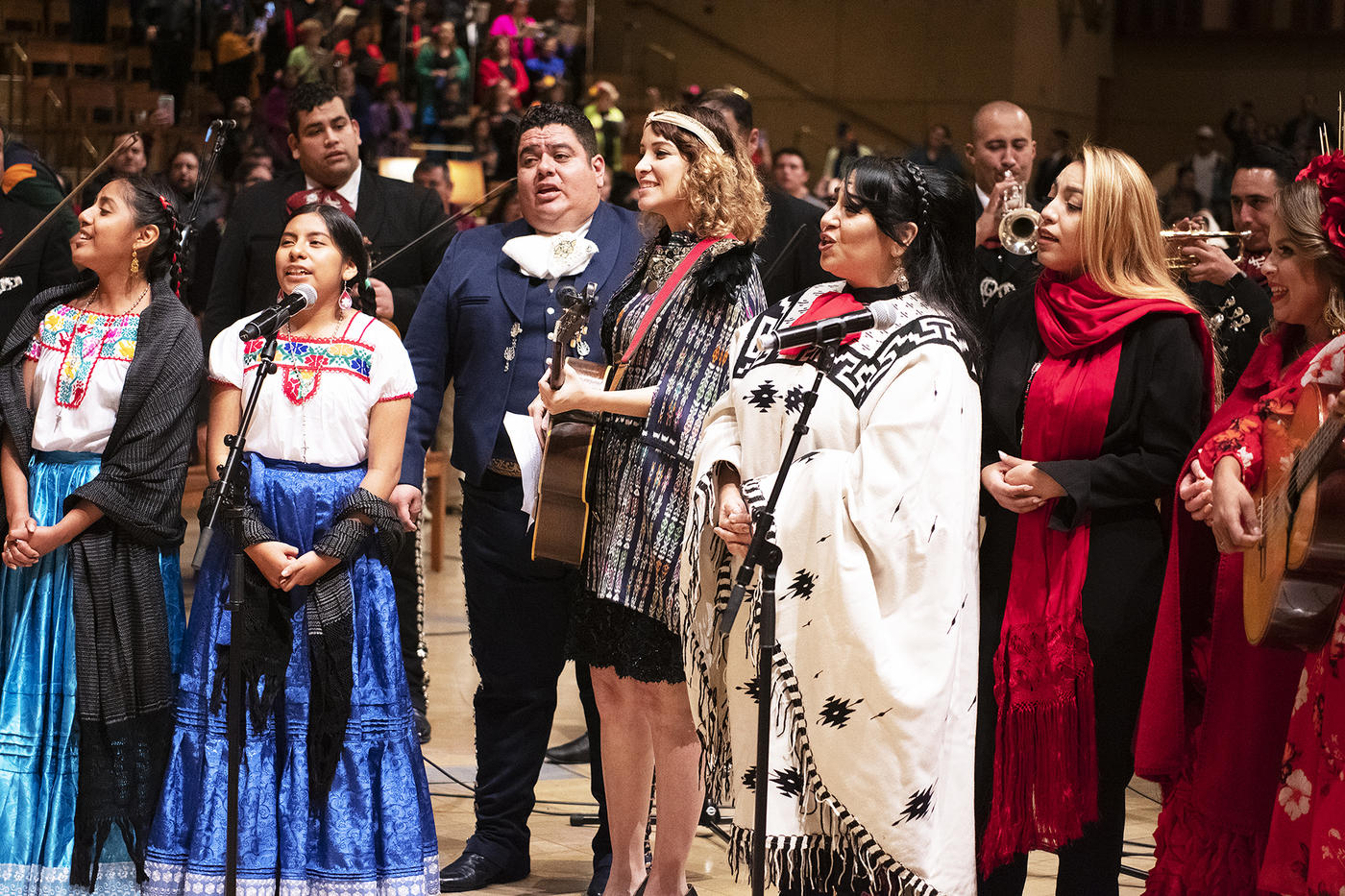 Mariachi Los Toros and guest singers serenaded the Virgin and sung "Las Mañanitas," a traditional Mexican birthday song to honor the Virgin on her Feast Day. This year's musical tribute, or serenata, included Christian singers Jacky Ibarra and Yesenia Flores, Mariachi singers Julian Torres and Dueto Dos Rosas and pop-jazz singer Gaby Moreno.
At midnight, Archbishop Gomez celebrated a special Mass dedicated to Our Lady. His full homily, given in Spanish and English, is available here.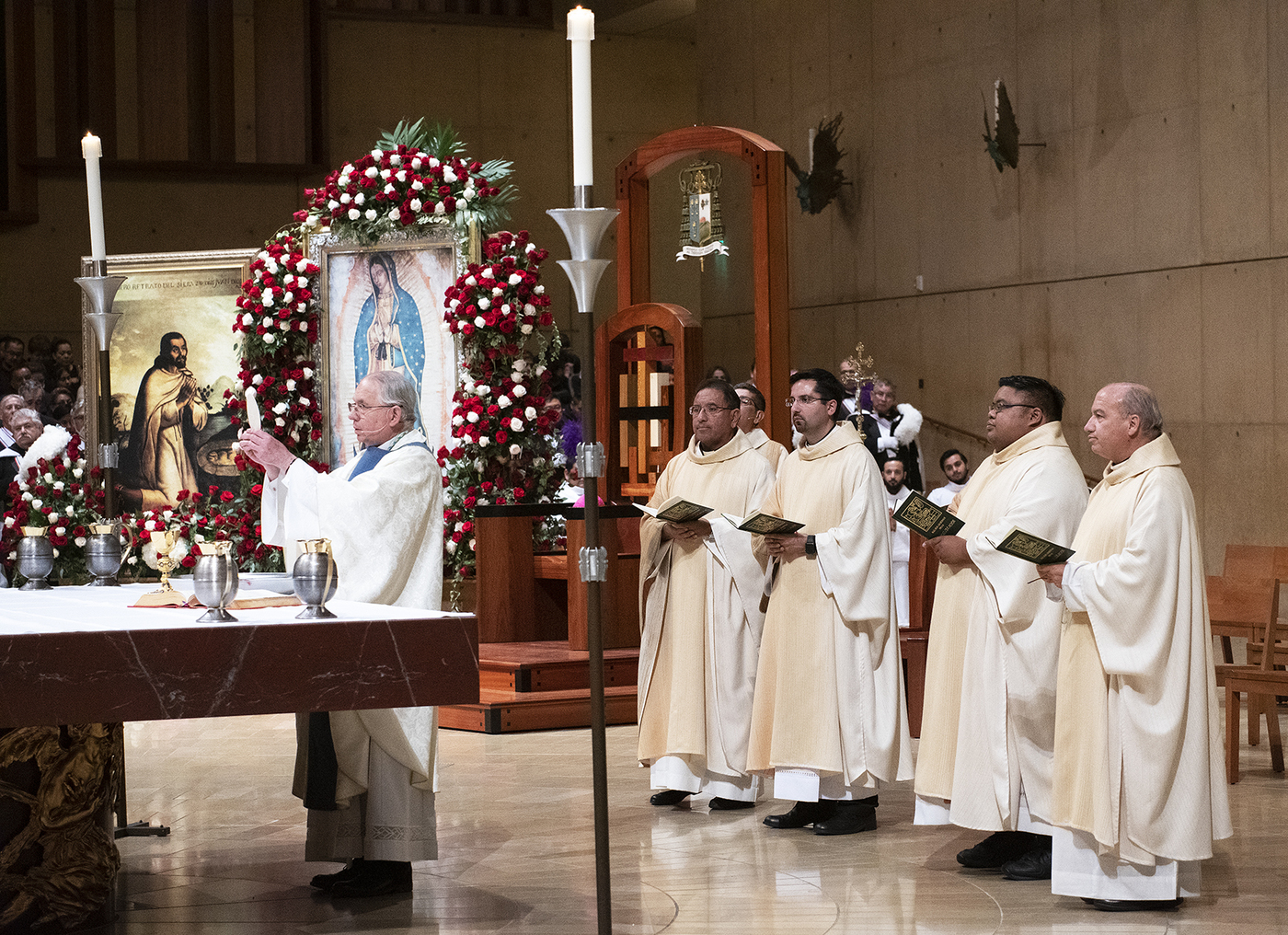 Start your day with Always Forward, our award-winning e-newsletter. Get this smart, handpicked selection of the day's top news, analysis, and opinion, delivered to your inbox. Sign up absolutely free today!