Thousands joined Archbishop José H. Gomez at the fourth annual OneLife LA, on Saturday, January 20, at Los Angeles State Historic Park in downtown Los Angeles to celebrate the beauty and dignity of every human life from conception to natural death, as they declared they were "Made for Greater."
"OneLife LA is one of the most beautiful events in America. It is just a wonderful day when we celebrate the reality that God is our Creator who loves us," said Archbishop Gomez. "In God's eyes, we are his children — all of us sons and daughters that he loves with a personal love. A love that knows our names. A love that created each one of us, and knows all the desires in our hearts." ​
The event kicked-off at noon at the city's birthplace, La Placita Olvera, with a welcome from Archbishop Gomez. Archbishop Gomez and the auxiliary bishops of the Archdiocese led the walk from Olvera Street to LA State Historic Park for the official program and celebration. Bishop Charles Blake, pastor of the West Angeles Church and presiding bishop of the Church of God in Christ with six million members worldwide, addressed the cheering crowd of supporters at the park. Bishop W.C. Martin, pastor of Bennett Chapel Missionary Baptist Church, whose congregation has adopted children into their families, challenged Southern Californians to embrace youth in foster care and support adoptions.
For the fourth consecutive year, Emmy award winning actress Patricia Heaton, who is a tireless advocate for life, joined the OneLife LA celebration to support the efforts of OneLife LA and introduced keynote speaker Karen Gaffney.
"So I love the fact that so many of these diverse groups can all get together and support each other, and, I think that's also the other important thing — to look around and see how much support there is from all kinds of people — everybody has a stake in this," said Heaton about OneLife LA in an interview with Angelus News.
Keynote speaker Karen Gaffney, an advocate for the inclusion of people with physical disadvantages in families, the workplace, and schools, shared her own experiences and challenges as a person born with Down syndrome. She is the first person with Down syndrome to swim the English Channel. "I hope I am giving back to God by standing up for Down syndrome and helping people see that it is a life worth living!" she told the Archdiocesan publication, Angelus News.
Jose Arellano, leads trainees at Homeboy Industries, shared his story about escaping gang violence and helping others do the same.
At an early age, Jose excelled in school, being part of the gifted and talented education program, but eventually he followed on the footsteps of family members involved in gang culture. At the age of 12, he became a gang member, and at 15, he landed in juvenile hall and then prison. He has not looked back. Arellano now helps former gang members like himself to fill out job applications, he connects them with services, or simply offers them hope to persevere and turn their lives around, as he did.
The event was emceed by Myrka Dellanos, a two-time Emmy-Award winning broadcast journalist, founder of Missions Reaching Out Compassionately, which serves underprivileged women and children in South Florida and Latin America, along with international speaker on marriage, family and adoption, Damon Clarke Owens, founder and executive director of JoyToB, a ministry centered on St. John Paul II's Theology of the Body.
Performers included Yesenia Flores, a long-time humanitarian serving the homeless, foster care children and youth in Southern California, who became a leading Spanish-language Catholic speaker and musician after years of a successful career as a Ranchero singer; singer and songwriter Jodi King and her husband, bassist Chris Rademaker, known as the duo Love & the Outcome; and YouTube stars, Angelica Gallegos and José Esparza, who performed a song that they wrote specifically for OneLife LA. For the fourth consecutive year, the Conjunto Nacional Salsa Band closed the event.
"OneLife LA, from the beginning, has been about far more than a day-long event. It is meant to encourage people to look around with new eyes at their brothers and sisters in Southern California, and to find practical, life-affirming ways that each one of us can help those in need every day," said Kathleen Buckley-Domingo, director of the Archdiocese's Office of Life, Justice and Peace, spearheading the event. "I am so thankful to our community partners who signed up thousands of volunteers for service that will continue all year.
A culture of life will not be built with good wishes alone. We've got to do the hard work. And, that means taking the spirit of OneLife LA and letting it saturate every other day of the year so that defending the voiceless, embracing those in need, and proclaiming the beauty of our lives becomes a daily experience. Thank you to all who will take OneLife LA back to their churches and neighborhoods and homes to make our world greater!"
OneLife LA partners with local community service and outreach organizations to inspire positive action among participants. These organizations provide life-affirming support to pregnant women, assist the homeless, trafficking survivors, the elderly, the disabled and the dying, and help foster children find adoptive families. Partners this year included 40 Days for Life, Olive Crest, Obria Medical Clinic, FamilyPromise, CASA LA, Foster All, Habitat for Humanity, Human Trafficking Coalition, MEND Poverty.
OneLife LA was first celebrated on January 17, 2015. OneLife LA 2017 drew nearly 20,000 to downtown Los Angeles in celebration of the beauty and dignity of every human life.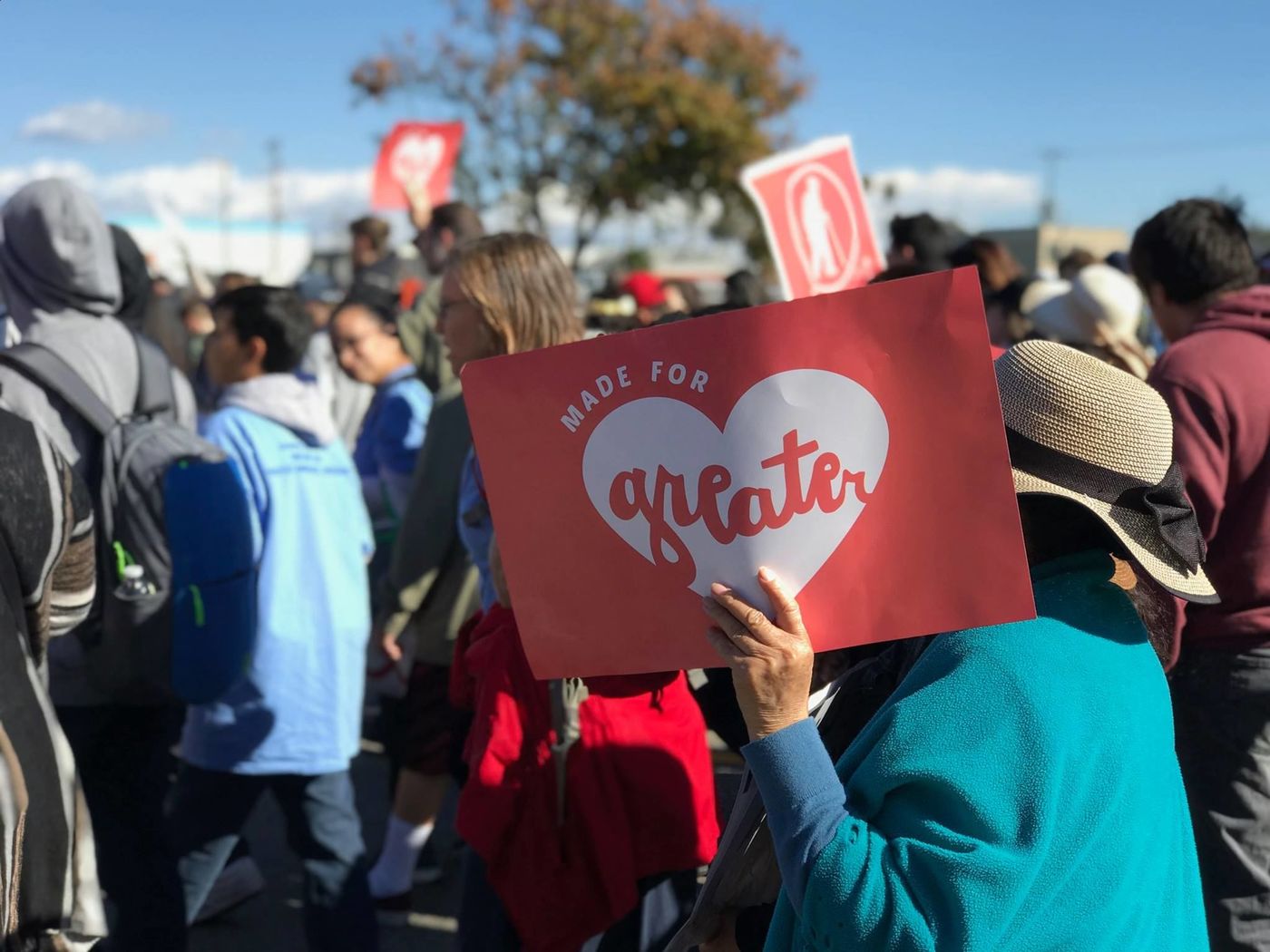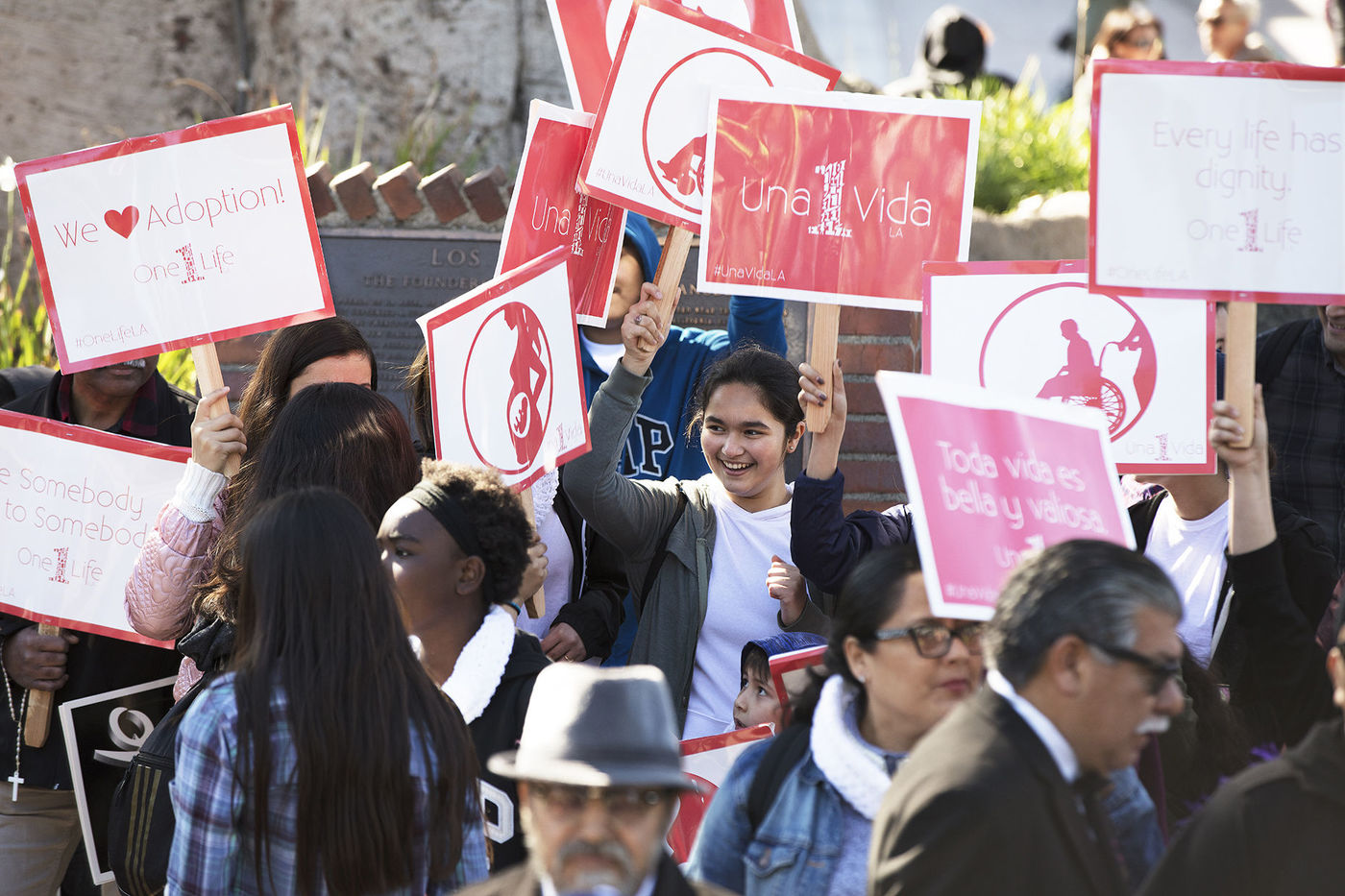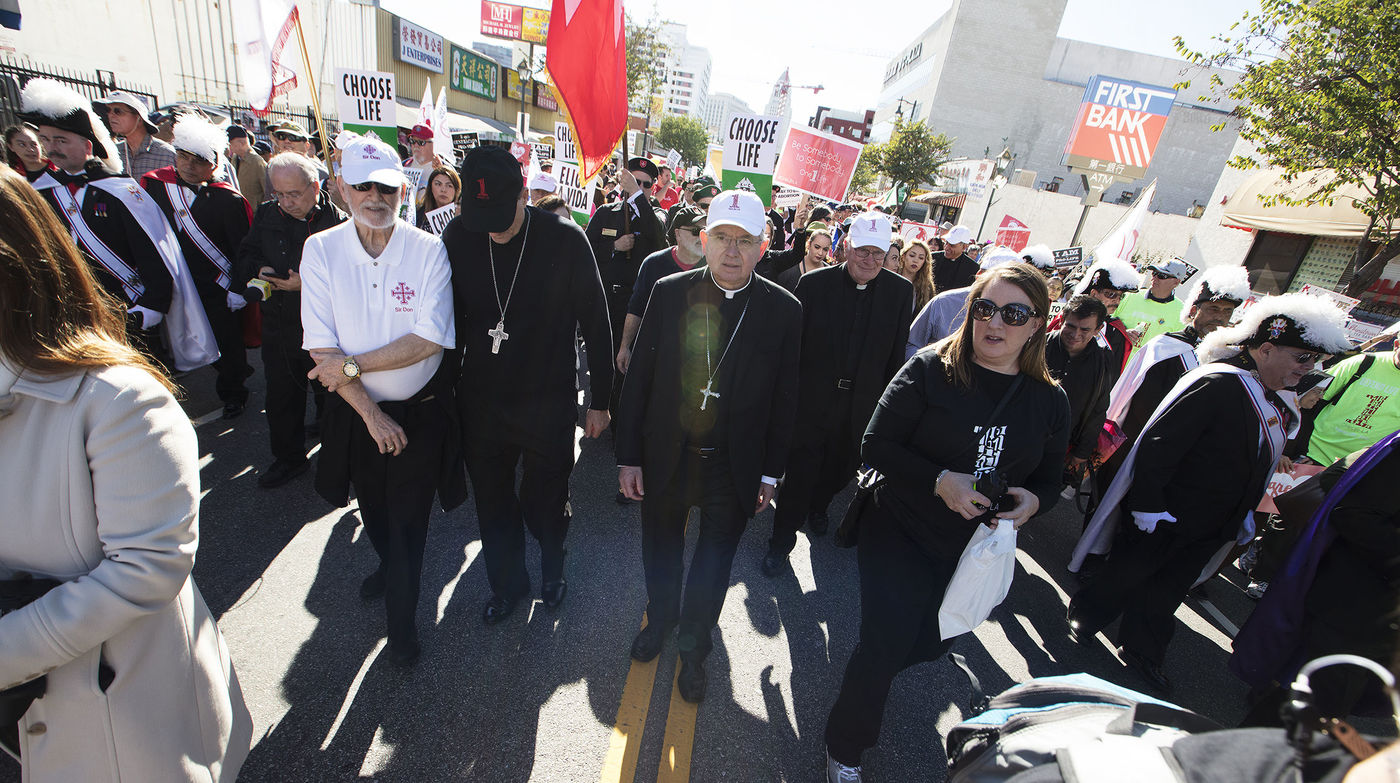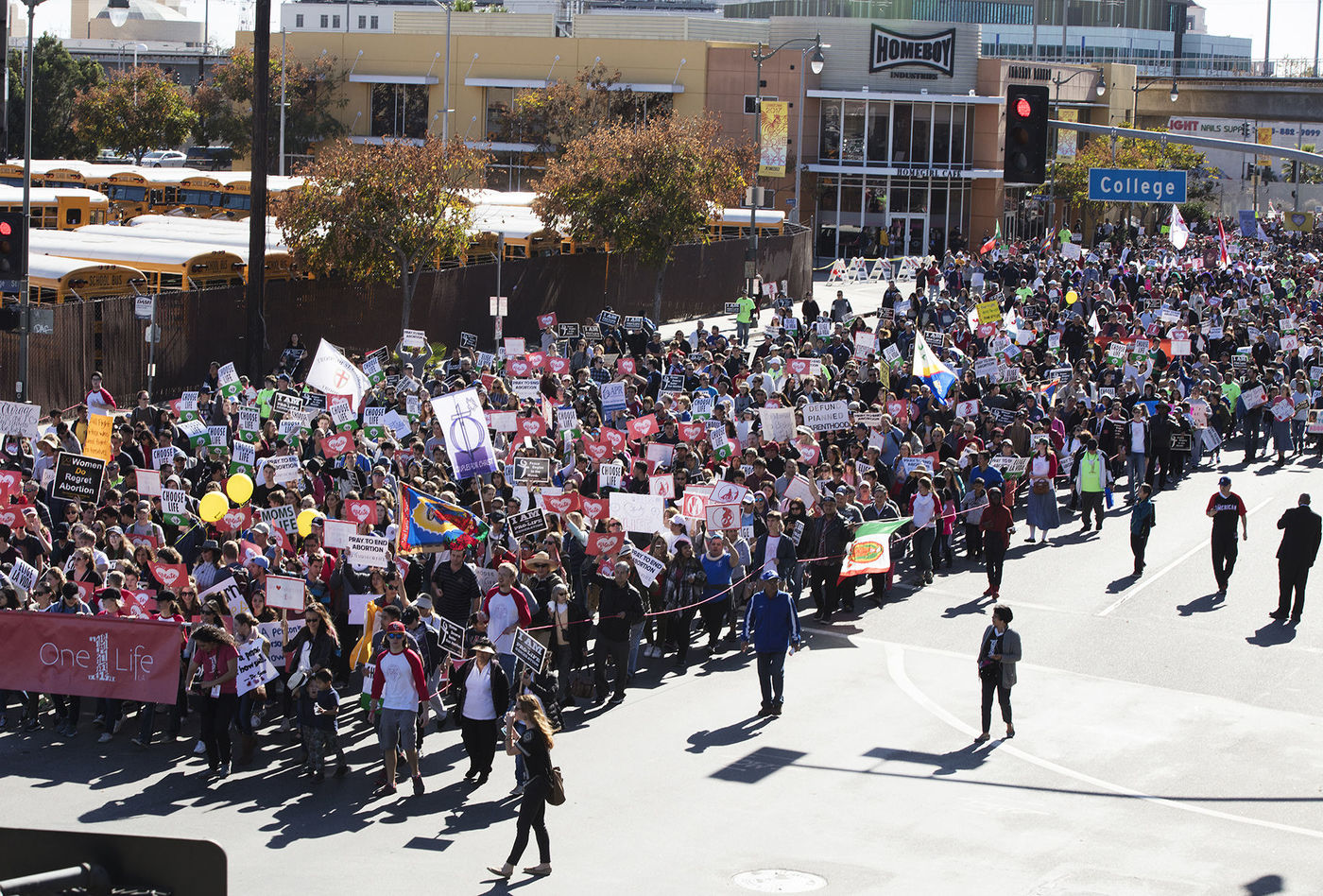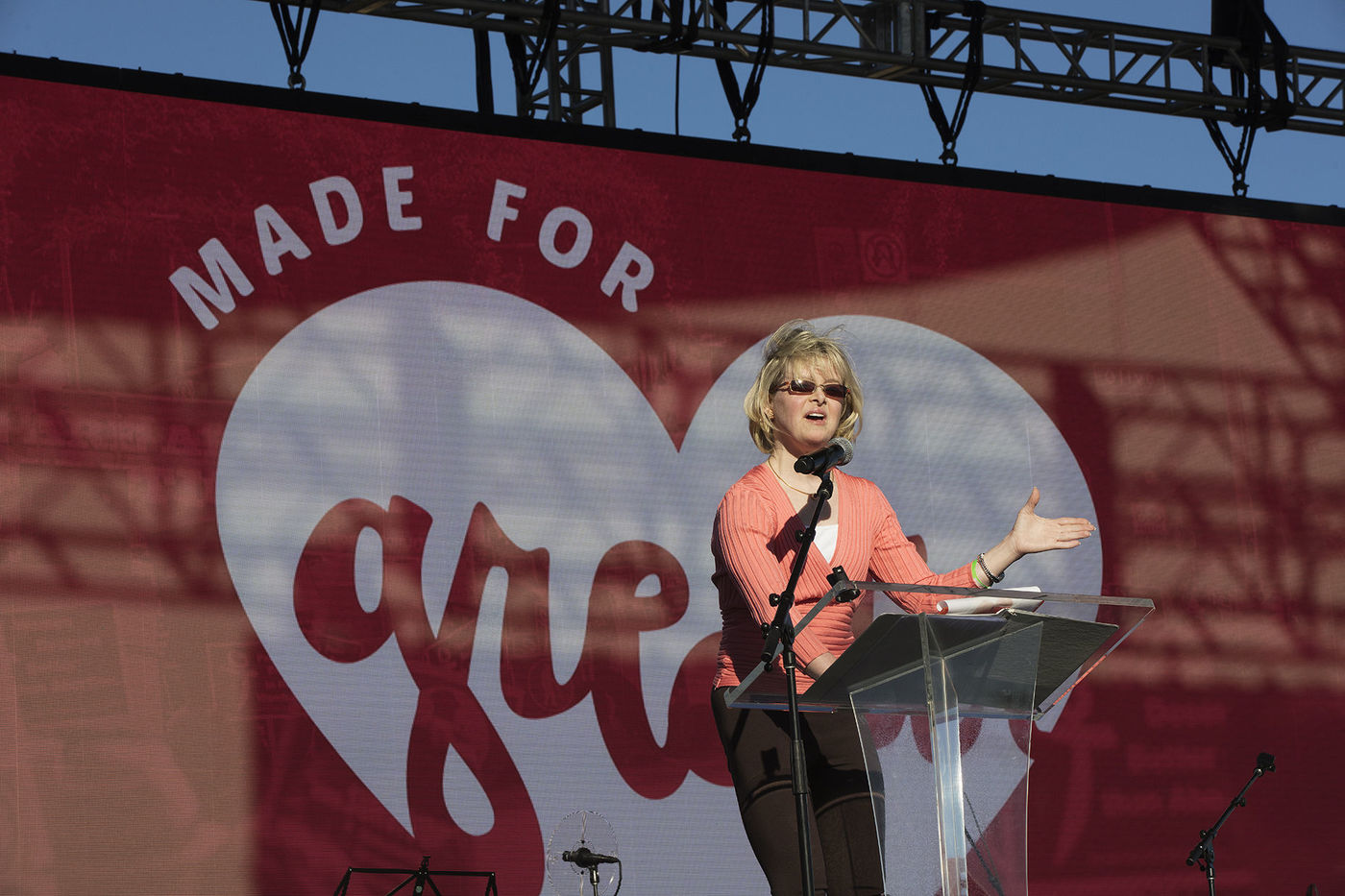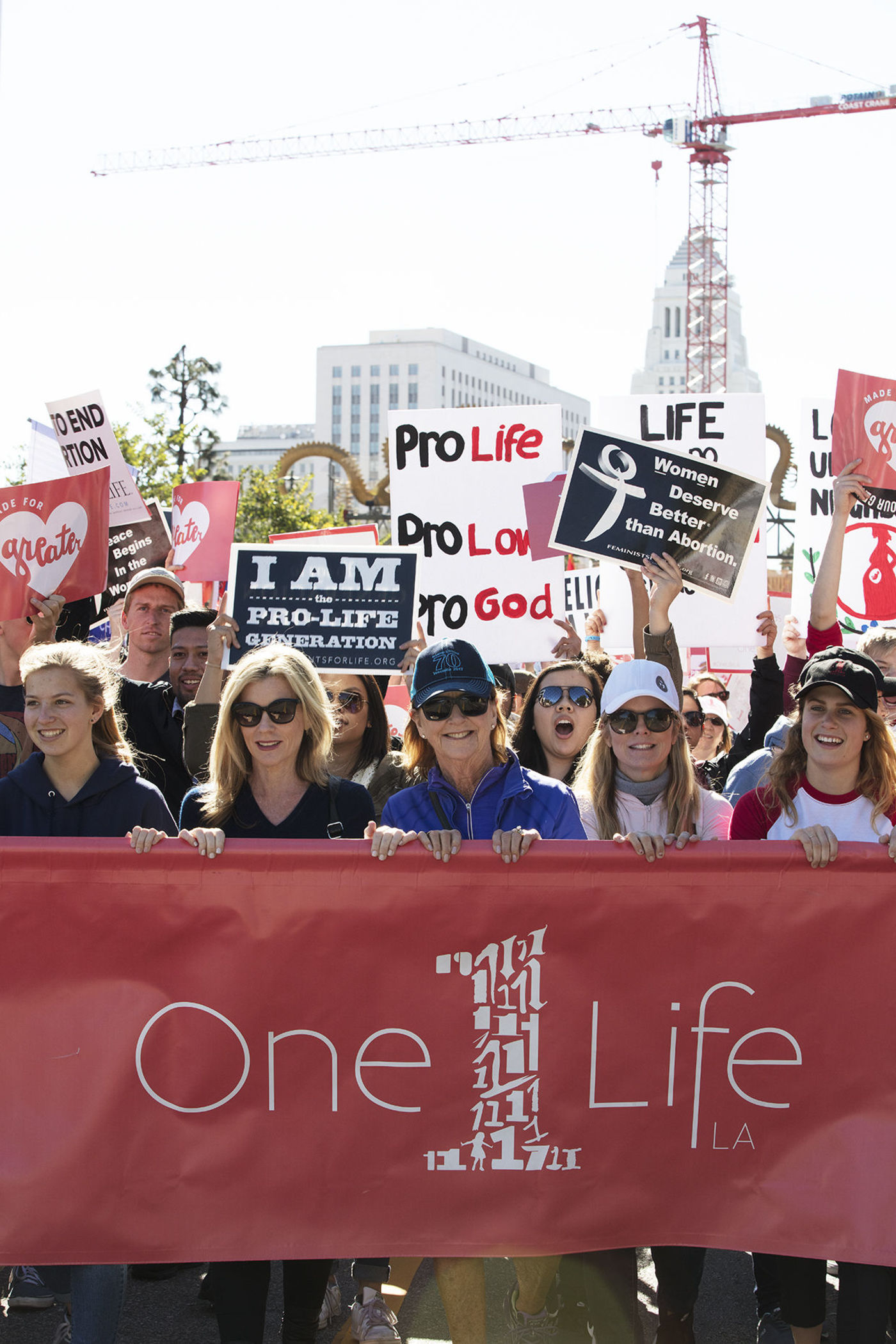 Interested in more? Subscribe to Angelus News to get daily articles sent to your inbox.