Infinite value. Limitless potential. The numbers are in.
Our schools are proud to serve an increasingly diverse population of students throughout Los Angeles, Santa Barbara, and Ventura counties. 2017 was a great year for our schools, and we are honored to share the progress and numbers of success.
An Innovative Response to a Growing Need
The first Catholic schools in the United States were innovative responses to the growing diversity of a new country; today, we are proud to open the doors of our schools to over 75,000 students in 266 schools in the Los Angeles, Santa Barbara, and Ventura counties.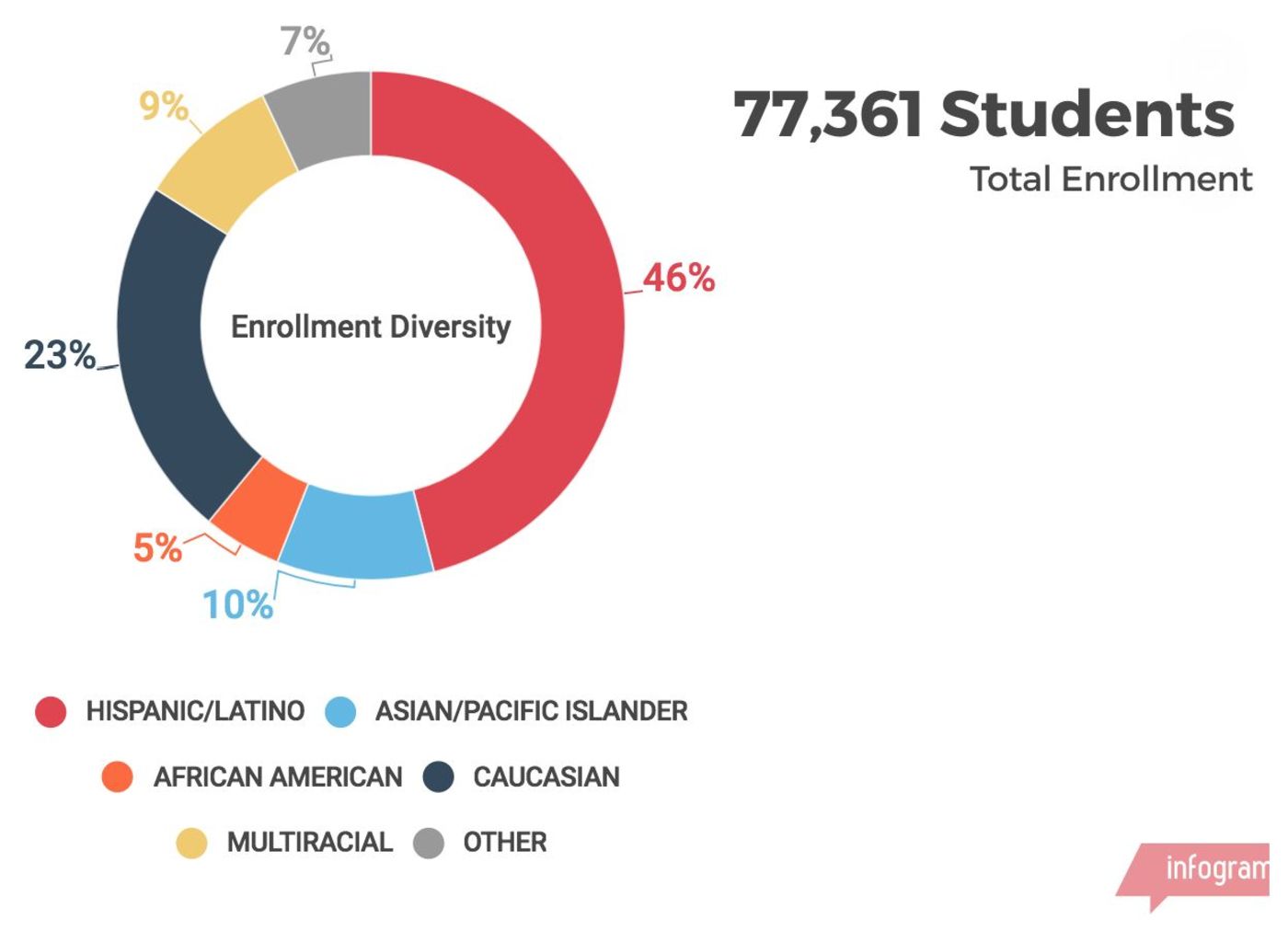 Top Performance
Our Catholic schools consistently outperform local charter and public schools in areas of reading and math. Catholic schools in Los Angeles have an enduring tradition and commitment to academic excellence that focuses on the learning and growth of every single child.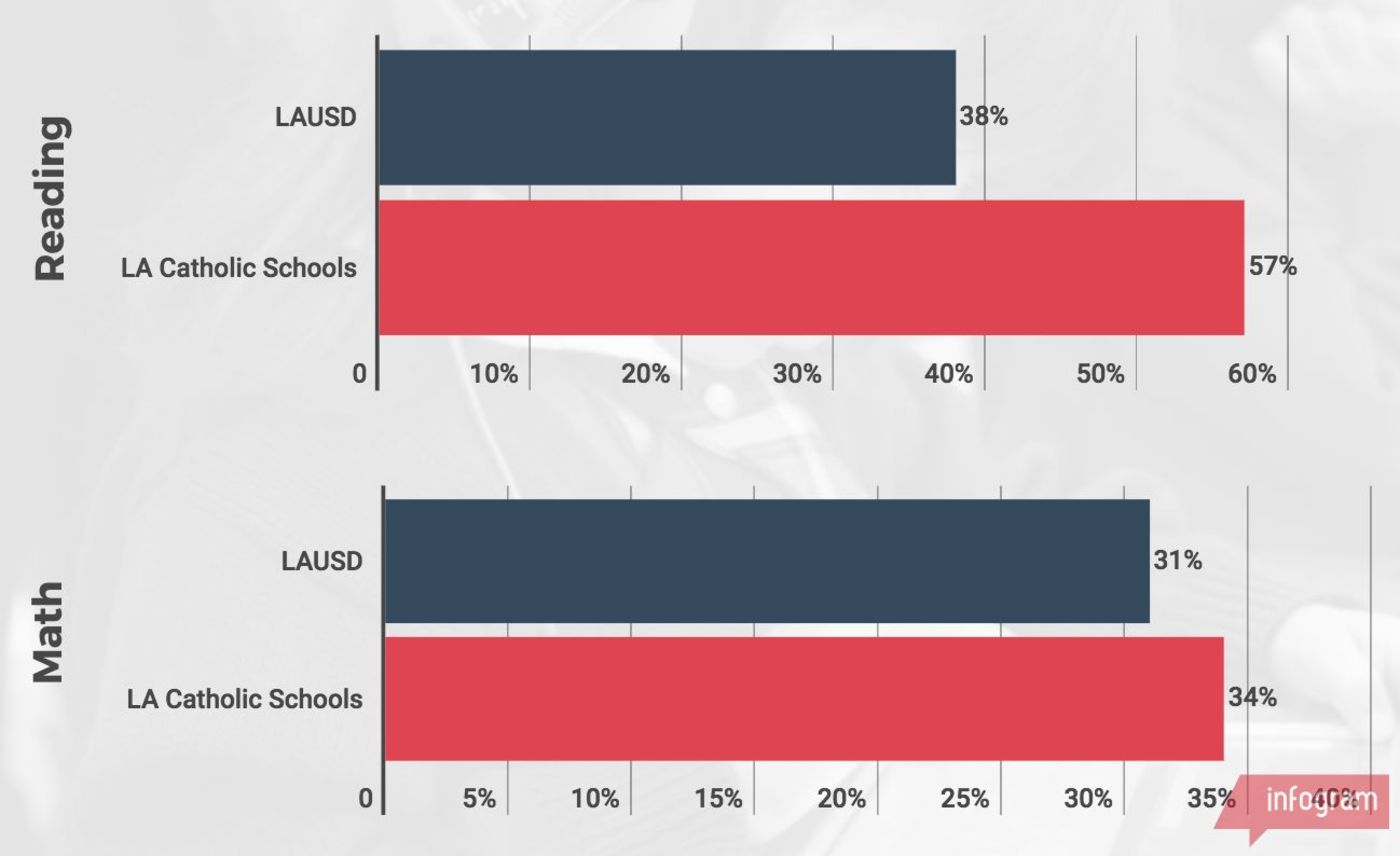 High College Persistence Rates
Our focus on academic excellence and faith formation means that more Catholic school students are graduating from our schools equipped with the capacity to succeed and lead in college and career. 95% of our Class of 2016 graduates completed their freshman year of college and continued onto their sophomore year, exceeding the national average by nearly 20 percentage points.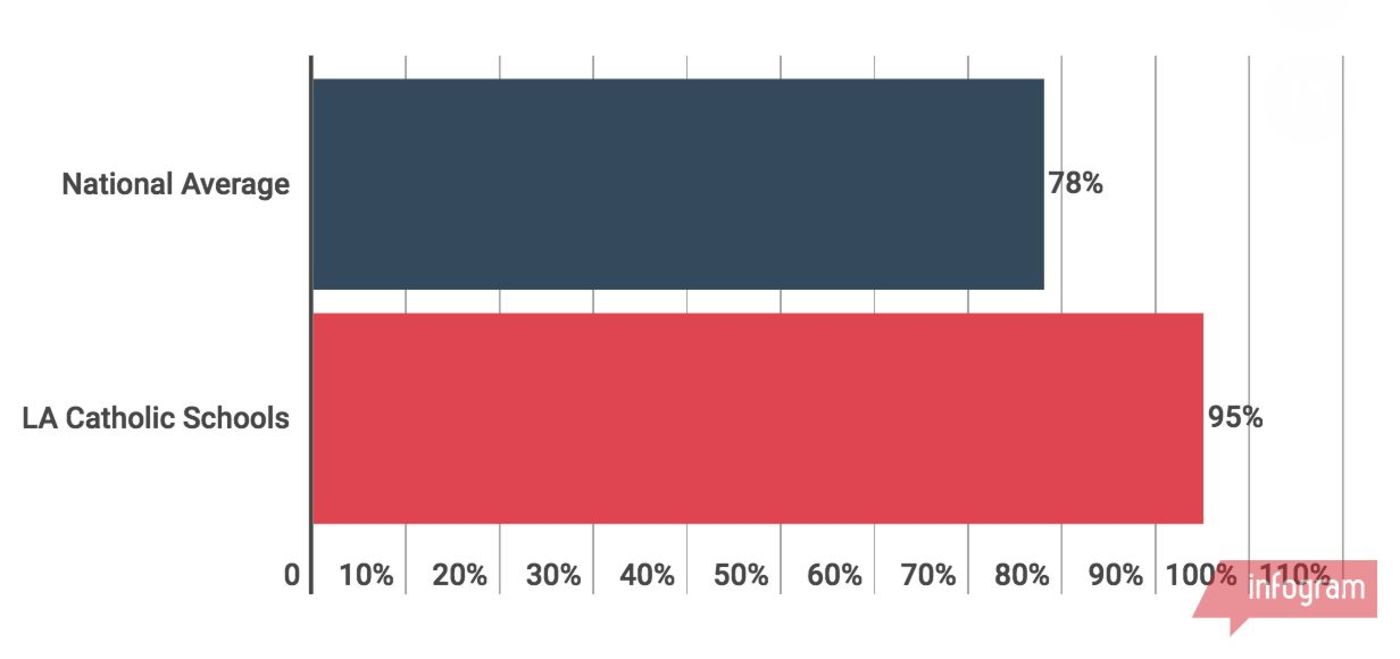 Lower Costs Per Student
The data shows that our schools are providing educational equity and opportunity to a greater extent that local charter and public schools, at less than half of the cost per pupil and at tremendous cost savings to the state of California and local cities.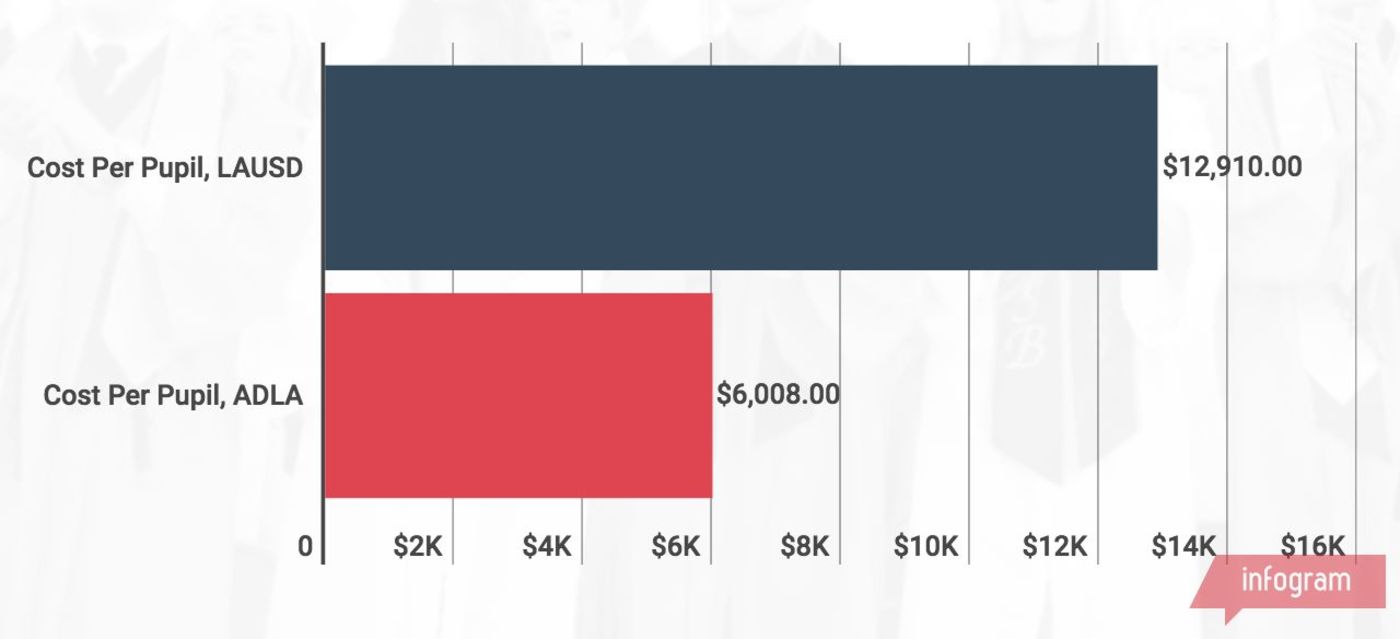 An Education Made Accessible
The infinite value and limitless potential of Catholic schools exist for all children. Each year, the Catholic Education Foundation and Together in Mission provide over $18 million in direct support to schools, students, and families.
An Opportunity for Those in Need
Through partnerships with community organizations and foundations, Catholic schools in Los Angeles receive tremendous support of academic programs, comprehensive services, and facilities improvement projects. Many of these funds strengthen our many schools in some of the most vulnerable and underserved neighborhoods — nearly one in three students across all of our schools qualifies for free and reduced price lunch.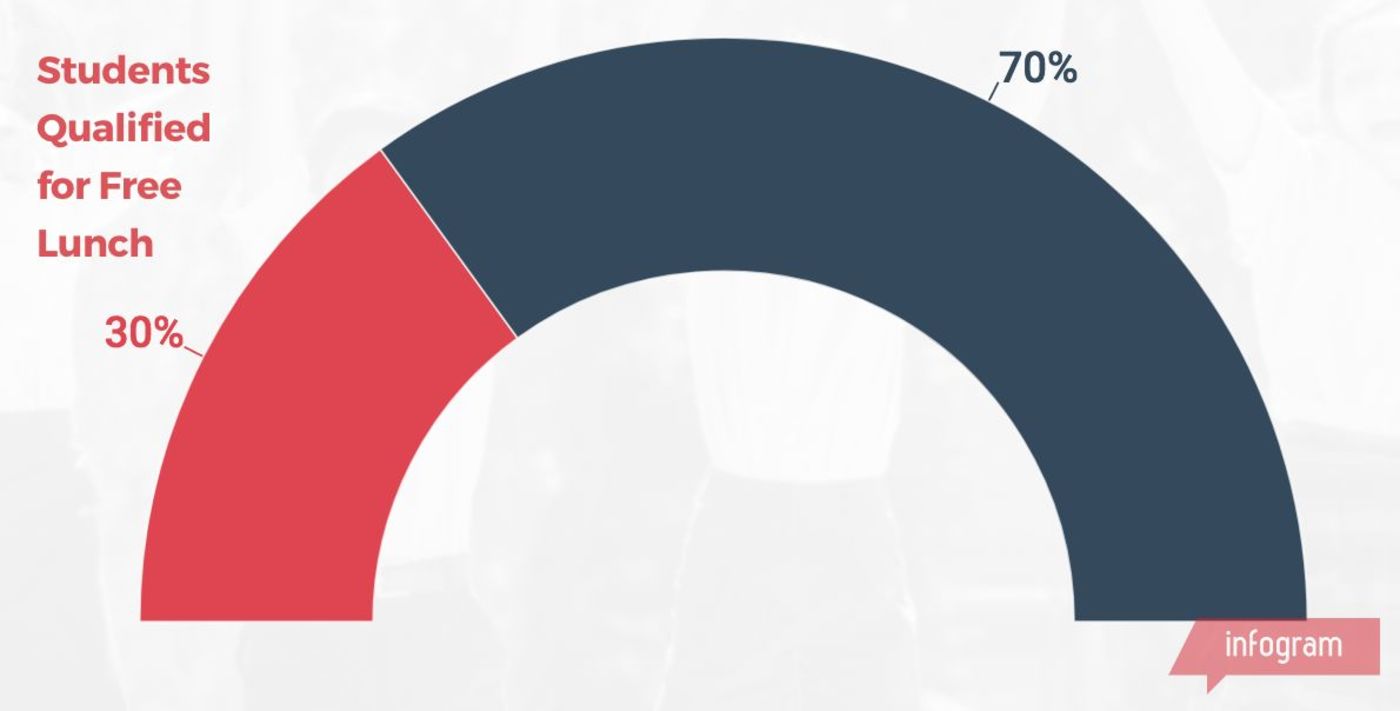 Thank you for your support of our students, families, and schools here in the Archdiocese of Los Angeles. You can review the complete report here.