A team of seven 7th grade girls representing St. Euphrasia Elementary School in Granada Hills presented a STEM project this weekend at Clippers SciFest SoCal, a science, technology, engineering, and math (STEM) festival new to the West Coast.
St. Euphrasia's team competed against at least 10 other SoCal schools with their basketball made of household materials, which can bounce. Winners will be announced Monday.
On Friday, the first day of the festival, featured a sneak peak event for school groups as an expansion of the LA Clippers Challenge Fair. Elementary and middle school students were challenged to apply their knowledge of science, technology, engineering, arts, and mathematics (STEAM) to the world of basketball, with winners receiving grants from the LA Clippers Foundation to support STEAM curriculum at their schools. On Saturday, the Expo was open to the public, with interactive exhibits and activities.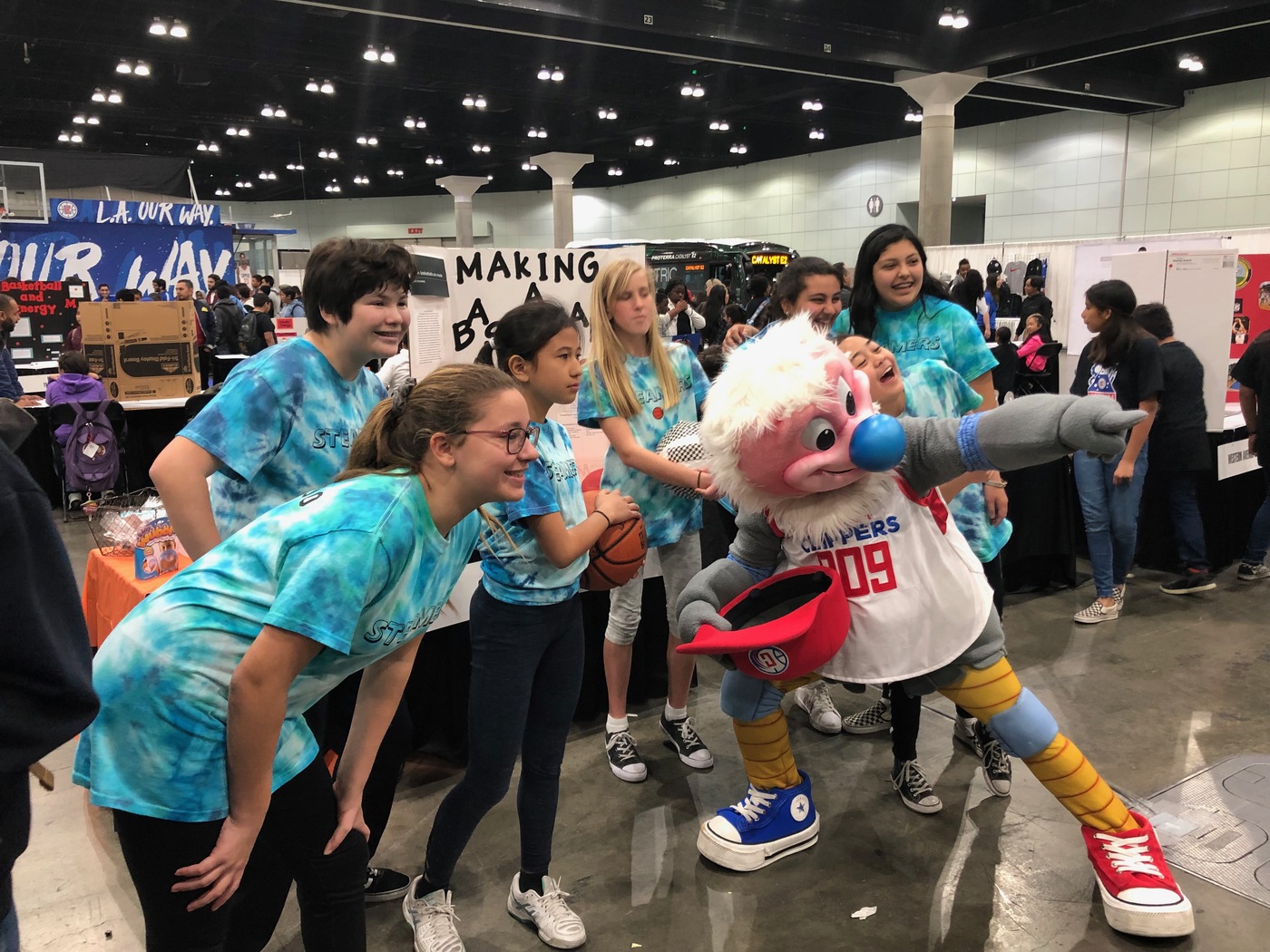 About 125 students from St. Euphrasia between grades 3-8 attended the event on Friday. Organizations showcasing their creativity and innovation in STEM at this inaugural event included sponsors and exhibitors such as Laserfiche, NASA JPL, Southern California Gas Company, Hitachi, UCSD, Society of Women Engineers and Black Girls Code.
St. Euphrasia School also placed 2nd in the Clippers Read to Achieve Minutes Challenge this year with 164 students reading 298,202 minutes.
Start your day with Always Forward, our award-winning e-newsletter. Get this smart, handpicked selection of the day's top news, analysis, and opinion, delivered to your inbox. Sign up absolutely free today!