On June 4, Archbishop José H. Gomez will ordain eight new priests for the Archdiocese of Los Angeles at the Cathedral of Our Lady of the Angels. 
The Class of 2022 is the youngest group of new priests in LA in several years, united by their call to service. In the days leading up to their ordination, we'll be introducing a new soon-to-be Father. Los Angeles, meet your new priests! 
Age: 37
Hometown: Covina 
Home parish: St. Louise de Marillac Church, Covina
Parish assignment: St. Dorothy Church, Glendora
It was as early as elementary school that Daniel Vega began to think of becoming a priest. It was during an anniversary celebration for an uncle's ordination that the thought first occurred to him, and it was reinforced when additional people at his parish, including a priest, asked if he had considered it.
"That got me thinking, so I figured I'd pray about it," he said. 
Vega's father, from Spain, and his mother, from Nicaragua, met in Southern California after both moved to the U.S. to learn English. The second of the family's four children, Vega is a gifted storyteller and artist. When it came time to decide the direction of his life, he was considering going into animation for what he described as "my dream career."
"I was really torn," he said. "Something I found helpful was something my parents told me. That, as a young teenager, there was no reason for me to rush through the decision. They told me discernment is a big commitment and I had plenty of time to explore." 
And he did explore. He took animation and creative writing classes, made student films, and ended up doing his graduate work in animation at UCLA. Though he often thought about the path that led to a vocation, he said he felt like "I was doing what I wanted to do. I love the creative process, I loved working there."
He did well in the industry, eventually landing a gig with a well-known animated series. To avoid traffic, he would commute early into the office and got in the habit of going to a nearby church for early morning Mass.
One day he ran into a priest who happened to also be a vocations director for the archdiocese. They got to talking. Vega was again asked if he'd ever considered the priesthood.
"I said, 'Oh yeah, I considered it,' and then we talked some more about my hopes, dreams, frustrations, excitement as well as trepidations," he said. "He ended up telling me, 'You cannot discern alone. You discern with the Church, with support groups, with others in similar situations.' I went to those groups because, if I was really serious about this, then it was time to take the next step."
Again, he found himself torn. He not only found himself wondering if God was calling him, but he had to admit that the work he had once viewed as a dream "wasn't fulfilling me creatively."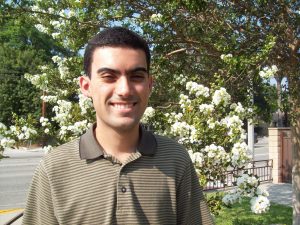 Still, he was concerned about throwing everything away he had worked so hard to achieve.
In the end, after discussing it with various counselors and peers, he decided to give discernment a chance, reasoning that even if he found it was not his calling, at least that would provide a definite answer to all his questions.
His answer came when, as a seminarian, he worked with people in the field and saw how his talents, in the service of others, was not only greatly appreciated but provided a "transformative experience" for those receiving the service as well as the one providing it. 
Now convinced that he's on the right path, he encourages anyone else considering religious life to take that priest's advice. 
"There's an importance of discerning with the Church, you cannot do it alone," he said.
"You need to get with a spiritual director or a support group who can shape you, and challenge you in ways you could never anticipate on your own."
This year's ordination is open to ticketed guests only. To attend virtually, visit LACatholics.org/ordination.