Most Catholics get their weekly dose of spiritual music at Mass on Sunday, but with churches closed due to the coronavirus (COVID-19) pandemic, the Archdiocese of Los Angeles is bringing music directly into peoples' homes with weekly Spotify playlists. 
Each "Motivational Monday," LA Catholics can enjoy a new collection of spiritual music, from chant to classical to contemporary. The current playlists include music for adults, teens, and kids, Spanish hymns, and prayers.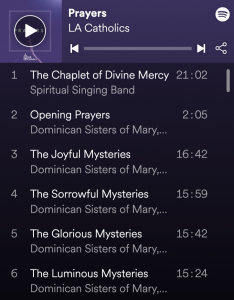 A full list of playlists can be found at LACatholics.org/spotify.