A deluge of photographers, reporters and cameramen descended on Immaculate Heart High School in Hollywood Hills in the wake of its former student's engagement to Prince Harry, the ginger-haired sixth in line to the British throne.
The media came — and refused to leave — until they had found out what kind of formation Meghan Markle had received at the private Catholic school, and what this former-U.N. ambassador, lifestyle blogger and TV star was like as a high-schooler.
"She was feisty and spunky," Christine Knudsen told Angelus News of her former homeroom student, and she means that in the most positive way. When other students would complain about a problem, such as a new administrative decision, Markle would look for solutions.
"I don't think she ever saw roadblocks. I think she saw challenges, and she loved challenges," Knudsen said. "She had this energy."
As the theology chairperson and a teacher for 30 years at the all-girls school, Knudsen has seen many students through these formative years, but she remembers Markle in a special way. "She always had a lot of depth," Knudsen said.
When news broke that the pair were dating, Knudsen said she wasn't surprised. "We knew what kind of person she was. … That's the person Harry fell in love with. Not the actress, not the [fashion] stylist. He fell in love with this incredible young woman that we already knew at Immaculate Heart."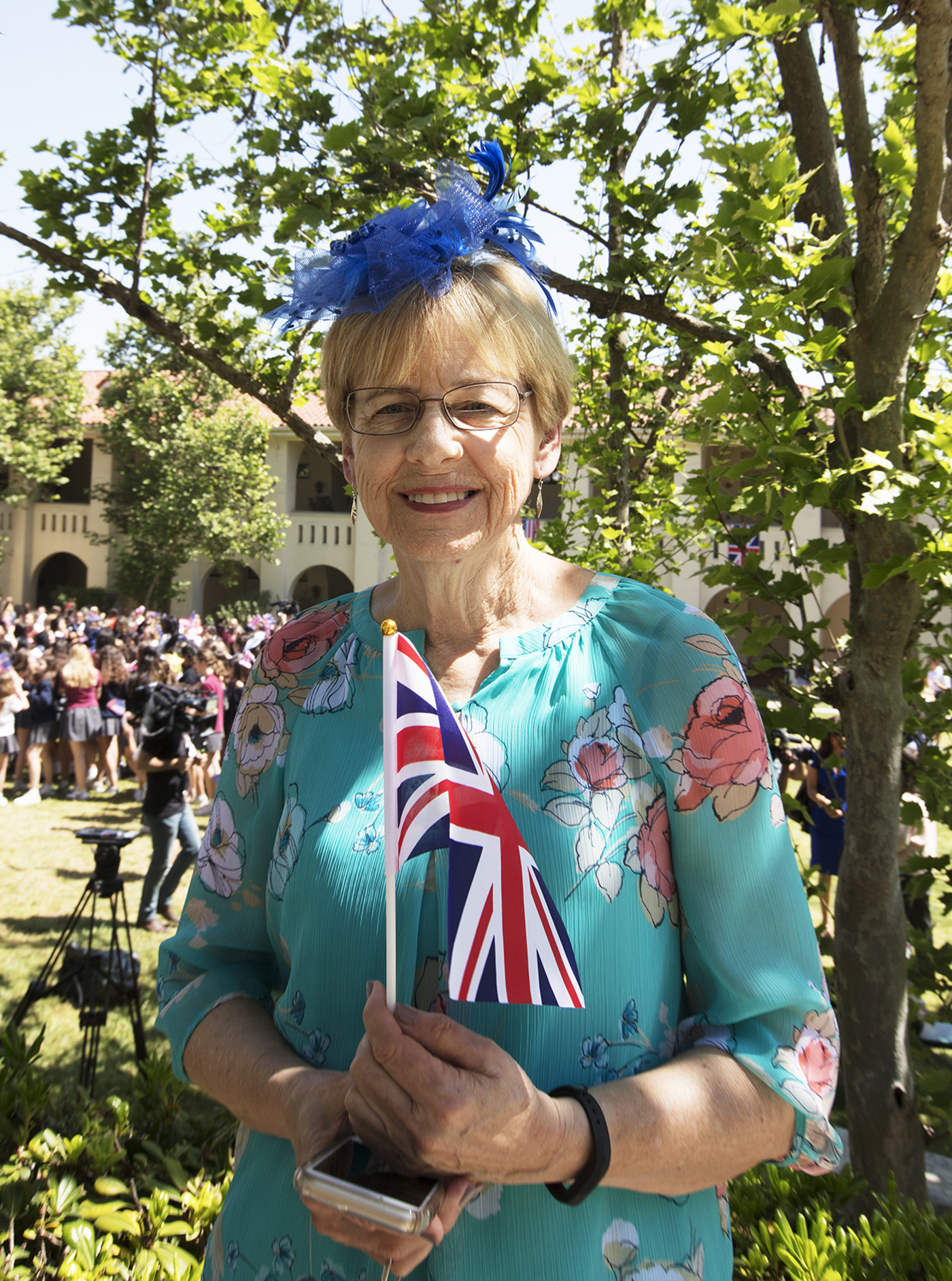 Markle is the daughter of Doria Ragland, a social worker, and Thomas Markle, a former television director. Her parents divorced when she was 6 years old, and she split her time between both parents, growing up in the Los Angeles suburbs of Woodland Hills.
Despite Markle's humble beginnings, her former teachers identified her as a role model long before she began courting royalty. Knudsen would regularly show Markle's 2015 U.N. speech to her senior class. "Here's an alum, who is out there, using her voice and using the power that she has to try to make change in the world," she said.
In the 10-minute speech, Markle spoke as a U.N. Women Political Advocate for Participation and Leadership, and told of her first experience as an accidental female advocate.
At the age of 11, she had decided to send a letter to Procter & Gamble asking the company to modify its dish soap slogan, "Women all over America are fighting greasy pots and pans," by replacing "women" with "people." A month later, the commercial ran the revised version.
Knudsen recalled that Markle became a student of Immaculate Heart shortly after this moment of fame, which had led to a TV interview from a kid's network. But Markle was humble about it all. "She never talked about it. She never said, 'Look what I did, and I was on TV.' "
Markle has also served as an ambassador for Canada's World Vision Clean Water campaign, and it was at Immaculate Heart that Markle first began volunteering with the less fortunate. Her teacher Maria Pollia was with Markle on her first trip to LA's Skid Row.
After Markle's first experience, she confided to Pollia that she wanted to go back, but she was afraid. "And Maria said something to her that Meghan has quoted later," Knudsen related. "She said, 'You have to put others' needs before your own fears.' … And that's what Meghan has lived by. She's gone to these countries with World Vision and met the people and hugged them and touched them."
Markle is not a Catholic, but she did participate in all the theology classes at Immaculate Heart. Besides teaching "real solid Catholic theology," Knudsen said, "we also teach them how to meditate, we teach them how to journal, we teach them how to reflect and we have them read some of the mystics."
During her senior year, Markle took part in the popular Catholic high school senior Kairos retreat. The three-night, four-day student-led event draws on six students to act as retreat leaders. Knudsen recalled that Markle was the first unanimous choice for this leadership role.
As such, Markle gave a 30-minute talk to her peers about her own life journey, her struggles and her spirituality. Although Knudsen can't remember the specifics of the speech, she feels sure that she spoke about her parent's divorce. "Any young person struggles when their parents are divorced, even though I think she knew that both of them loved her, and they were both in her life."
While dealing with all the new media attention, the school took time to celebrate the royal wedding with an afternoon toast of lemonade and cookies, followed by a lawn dance on May 15. Many wore fascinators. A corgi was invited to join in the festivities as a nod to the queen, who has owned more than 30 dogs of this breed.
On May 19, the day of the wedding, the school opened at the early hour of 3 a.m., after a poll came back from the students voicing overwhelming support for the daybreak viewing of the wedding.
The senior students promised to come straight from Friday night prom to watch their fellow Panda become a royal. Students and faculty viewed the ceremony while enjoying an early breakfast of rolls, coffee and juice.
Markle's old teachers couldn't be more proud of her. "They now have a platform to be heard all over the world," Knudsen said. "People are watching them and people are listening to them and they are going to take full advantage of that."
She noted that Markle's life shows the effect of a Catholic education.
"This is the sort of person who comes out of a Catholic school, the kind of values and integrity and sense of needing to give back. Catholic education is still not only valid but an incredible asset to anyone's life — whether that person is Catholic or not."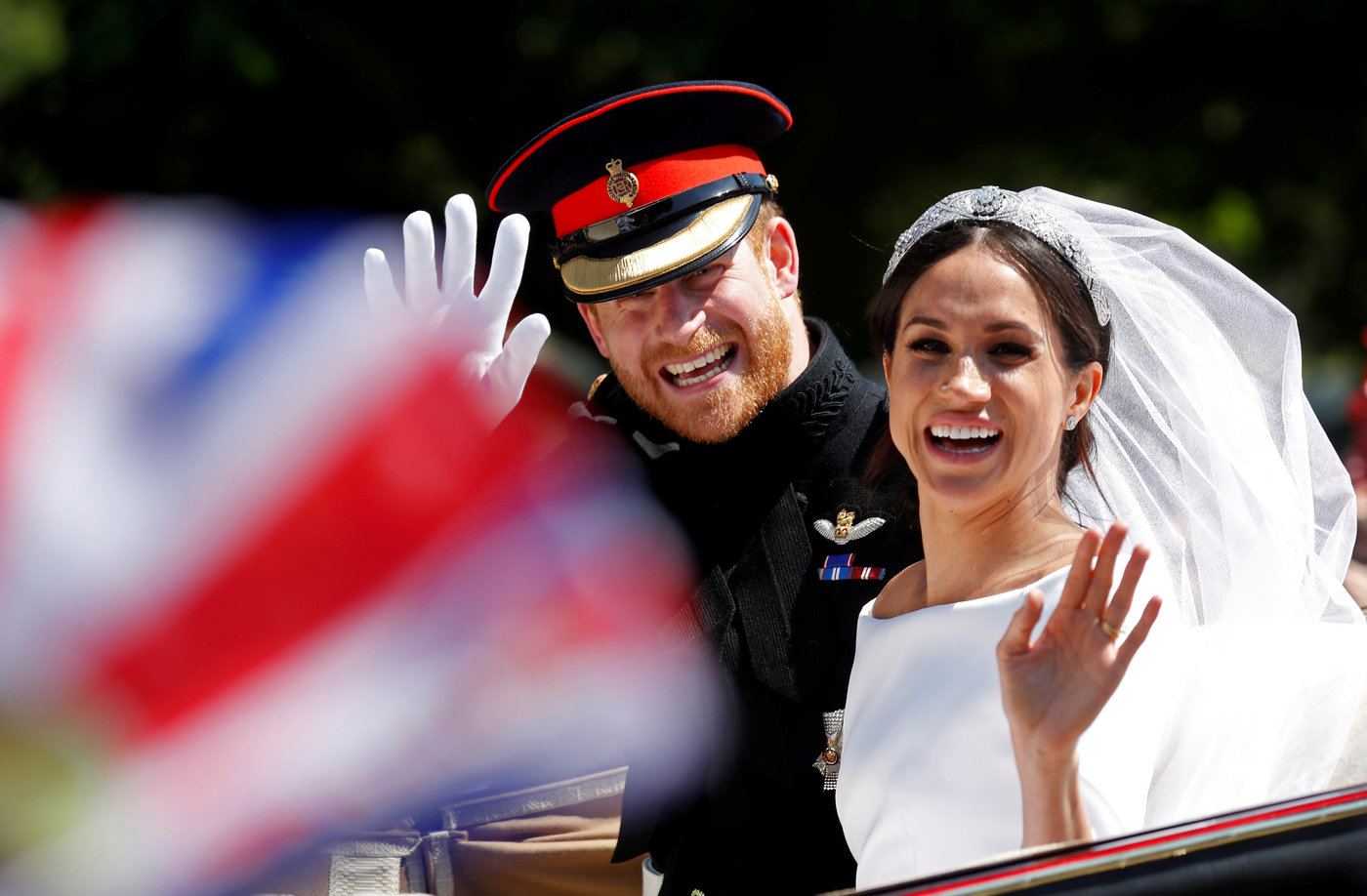 Interested in more? Subscribe to Angelus News to get daily articles sent to your inbox.