Carpinteria High School senior Virginia "Vicki" Frausto has a 4.5 GPA with four honors and AP classes apiece on her growing résumé. She's taken dual enrollment college credit courses while logging hundreds of hours of community service. And she's a leader in her high school's Youth Wellness Connection club.
So it was no surprise when on Jan. 26, the Carpinteria Valley Chamber of Commerce named her "Junior Carpinterian" of the year, an honor that came with a $5,000 scholarship.
But it is Frausto's local Catholic parish, not her school, that she thanks for the résumé entry that she believes has made the biggest difference so far.
In a weeklong mission trip last August organized by local St. Joseph Church, she and seven other high school and college students traveled to a chain of remote islands in the Caribbean Sea off of Panama to work eight-hour days serving indigenous Ngabe people with basic, chronic, and critical health needs. The trip was to help a group called "Floating Doctors."
"Going to our first day working at the actual clinic, I thought I really wasn't going to do anything," she told Angelus News.
"Maybe I'll have to walk around and socialize? Or I'll be in charge of cleaning something. But since the majority of us on the trip spoke Spanish, we are bilingual, we became translators for intake — asking about how patients are feeling and what about their health problem, and taking their vital signs like temperature and blood pressure, and height and weight."
The 17-year-old sat in a crammed parish center office with five other students who made the journey to Panama's Bocas del Toro Archipelago with her. After school hours on a recent Wednesday, they shared their experiences of the trip while sitting in a quarter circle along with Msgr. Richard Martini, pastor of St. Joseph.
He and three other adults accompanied the youth to Panama's province, made up of part of the mainland and nine larger islands.
Because of its banana plantations, Bocas del Toro is called the "Oro Verde," or green gold of Central America. But the jungle-covered mountainous islands have not shared in this wealth, and most of their inhabitants have no electricity — never mind native doctors or nurses.
But Floating Doctors — started in 2009 by Dr. Benjamin La Brot, who grew up in Topanga Canyon in Southern California — has established 17 clinics across the archipelago. The students from St. Joseph worked mostly on two at Isla Popa.
Once she arrived, she realized that when it came to translating pharmaceutical technology, the Spanish used by island people known as the Ngabe was a bit different than what she had learned in school.
"I was upset," Frausto admitted.
That drew laughs — knowing ones — from other students, who still remember well their own tribulations as translators. But the problem was quickly solved because the children of patients knew regular Spanish along with their native dialect. Most of the volunteer doctors and nurses spoke neither.
"But it was definitely an eye-opening experience," Frausto said, her tone serious now. "Being able to see what we take for granted and seeing them so desperately in need of. Like pain relievers. We can go buy them at our local drugstore for $4, and over there it's crucial for them."
Juan Gomez, 18, was the next to speak. The freshman at Westmont College said they all were just happy to be in Panama after the grueling trip. "Some of us have never been outside of the country or out of the state, so it was really a big deal for us," he said.
"And it was an honor for all of us. Just seeing the lifestyle that people were living there was really impacting. If they had electricity in their home, that's a really big deal for them."
Next to him sat Gabriel Perez. The 16-year-old junior at Carpinteria High School, who had never even been on a plane, didn't really know anything about the indigenous inhabitants of these isolated mangrove island mazes. All he knew is that he wanted to help them any way he could.
"Oh, wow!" he exclaimed. "This was nothing near what I expected. Seeing all the kids super happy. I was surprised considering what they had in their daily lives, like, almost close to nothing."
The first day at an island clinic, a Sunday, Avanzazu Herrera, youngest in the group at 16, could hardly believe her own eyes. She was with the only surgeon that day, who was examining pregnant women.
"Actually, teenagers," she said, with a tone of lingering disbelief. "In our culture, it's frowned on. But in their culture, it's a normal thing to be pregnant at 14, 15. And to have a life and be married so soon."
"And here it's the opposite," she pointed out. "Like, I'm in college. So, it's a completely different culture and environment to see."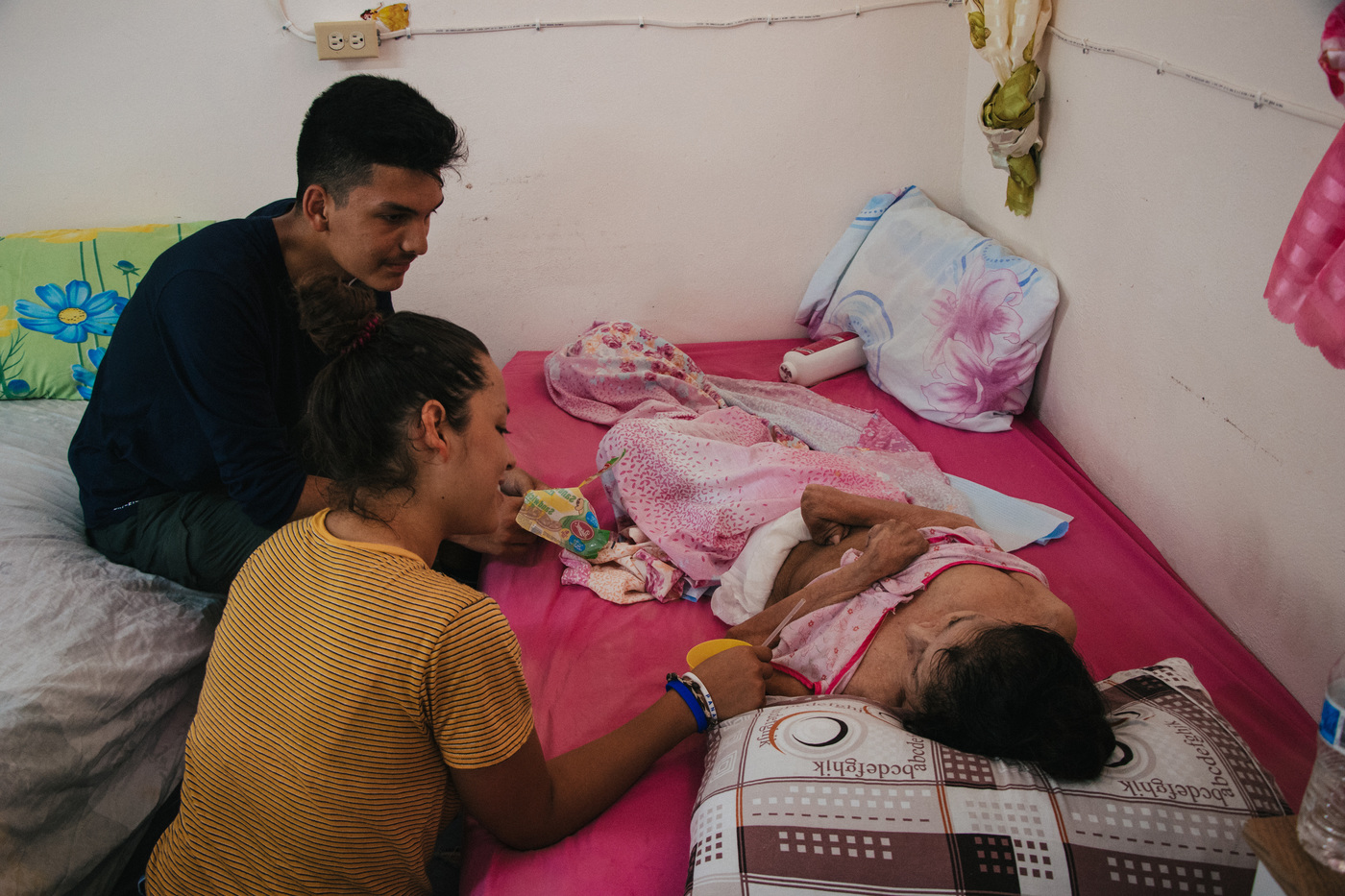 The ride out to Isla Popa in a narrow open boat with an outdoor motor on the back took more than an hour. Whoever was sitting in the bow got drenched, which, in the stifling heat, wasn't necessarily a bad thing.
In 1502, Christopher Columbus and his crew visited the Bocas del Toro Archipelago, which borders Costa Rica to the west. They were searching for a passage to the Pacific Ocean, which, of course, they never found. As of 2010, the Panama province's population was 125,461, spread across 1,798 square miles.
When pressed on what it was really like there, the monsignor spoke up. "There was no electricity or sanitation system," he said. "All of a sudden this spray of water started coming out below a house, and I said, 'Well, we now know where the bathroom is.'
"On one island where there was a school, they were playing baseball. They literally had a stick that was maybe 2 1/2-feet long and an inch in diameter. I mean, with a tennis ball they had created a whole baseball game."
Alondra Campuzano, 20, said the experience reminded her of her early years living in Mexico, where she was born.
"I grew up in a place where they didn't have as many shoes, or toys to play with. Then we moved here when I was 9, and it's been so different. When I was young in Mexico, there were doctors who would come that we would go to. So, going to Popa kind of brought me back versus now that I have so much. So, it was great to just give back."
Diana Manriquez agreed. "It really impacted me, the poverty," she observed. "Like everybody said, just taking things for granted. Just seeing the kids playing with bottle caps with big smiles on their faces."
Between 200,000 and 250,000 Ngabe still live in present-day Panama and Costa Rica. Ngabe simply means "people," and their territory once extended from the Pacific Ocean to the Caribbean Sea.
Spanish conquistadors, cattle ranchers, and the development of banana plantations (in that order) drove them into the less desirable mountainous regions. The Panamanian government, after years of struggle, granted the Ngabe a "Comarca," or semi-autonomous area, in the early 1970s, which is where most still live.
The sea provides a living for many of the coastal-living people on the Bocas del Toro islands today. But one estimate puts that more than 90 percent live in poverty. Before La Brot brought his Floating Doctors to the archipelago, health care was practically nonexistent. Conditions remain "Third World."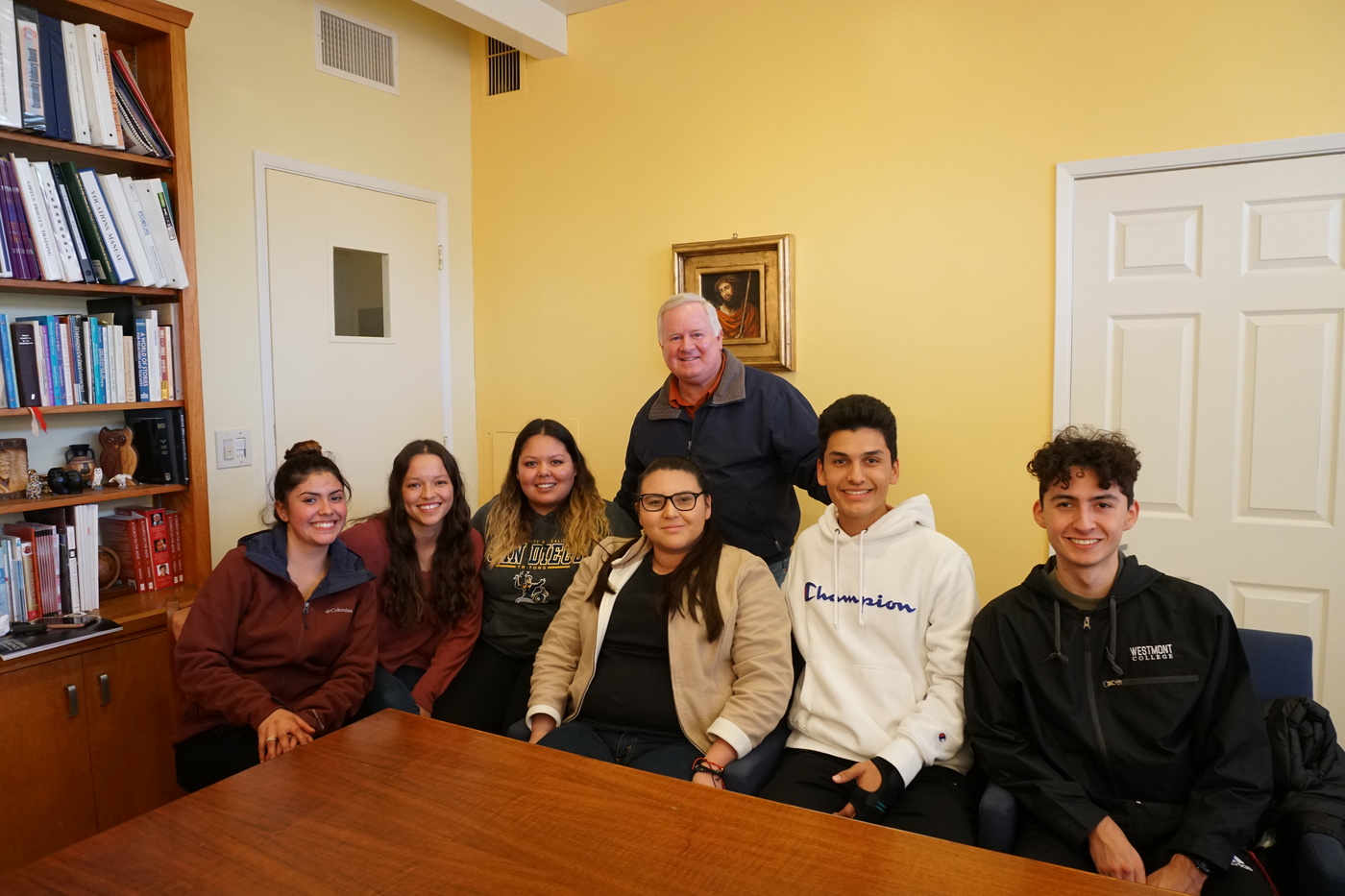 "I think each one of us came home with a different perspective, a different outlook on life itself," said Frausto, glancing around at the other Floating Doctors' volunteers, who were nodding in agreement.
"Being there you saw how minimal stuff they had, but they're still so happy with what they have. Over there it is normal for them," she said.
"But then you come back here, and you see people who are almost in the same situation. Like our local homeless. So, I think we're more compelled to help. I mean, I started going more often to our homeless shelter and the soup kitchen — just helping out the homeless there."
The Carpinteria High School senior and newly named "Junior Carpinterian" also decided on a career during her Caribbean mission — being a doctor who starts her own nonprofit to serve the disadvantaged, like a certain La Brot.
Martini was asked what he thought about what his fellow sojourners to Bocas del Toro had just shared.
First came a smile. Then, "I'm delighted. I didn't know all this because I was in the front of the clinic. My job was to find their files when the local people would sign in. But at one point I stopped. I turned around and I looked. And everyone of our young people were engaged. And I thought, 'They're acting older than the doctors.' "
Before the students stopped cracking up, he said, "And I just felt so proud of these young people that they could just blend right in and they could take up this responsibility. Here's someone taking blood pressures, another taking blood. Others were coping with the pain of somebody getting their tooth pulled out. "
After a moment Martini added, "And Dr. Ben probably was impressed, too, by the maturity of our young people. So, we already have a date this summer for our next immersion mission trip with a new group."
And the pastor couldn't help but see the changed expressions of the six high school and college students. "OK, we'd like the vets to go back maybe a week before. We just have to raise the money."
SPECIAL OFFER! 44 issues of Angelus for just $9.95! Get the finest in Catholic journalism with first-rate analysis of the events and trends shaping the Church and the world, plus the practical advice from the world's best spiritual writers on prayer and Catholic living, along with great features about Catholic life in Los Angeles. Subscribe now!