Local farm workers and community leaders joined the family of Cesar Chavez in a special Mass on Sunday, March 31, celebrated by Archbishop José H. Gomez, honoring his legacy. The civil rights and farm labor leader would have celebrated his 92nd birthday the same day.
This is the 19th year that the Los Angeles community has gathered to pay tribute to Chavez's work to secure justice and dignity for all workers. Chavez was a lifelong Catholic and the son of poor farmworkers. He founded the United Farm Workers of America (UFW) in 1962 to advocate on behalf of laborers like his parents.
At the Mass, a farm family brought up the Communion gifts, and Chavez's son, Paul, president of the Cesar Chavez Foundation, and Arturo Rodriguez, UFW president emeritus, spoke to the assembly after Communion.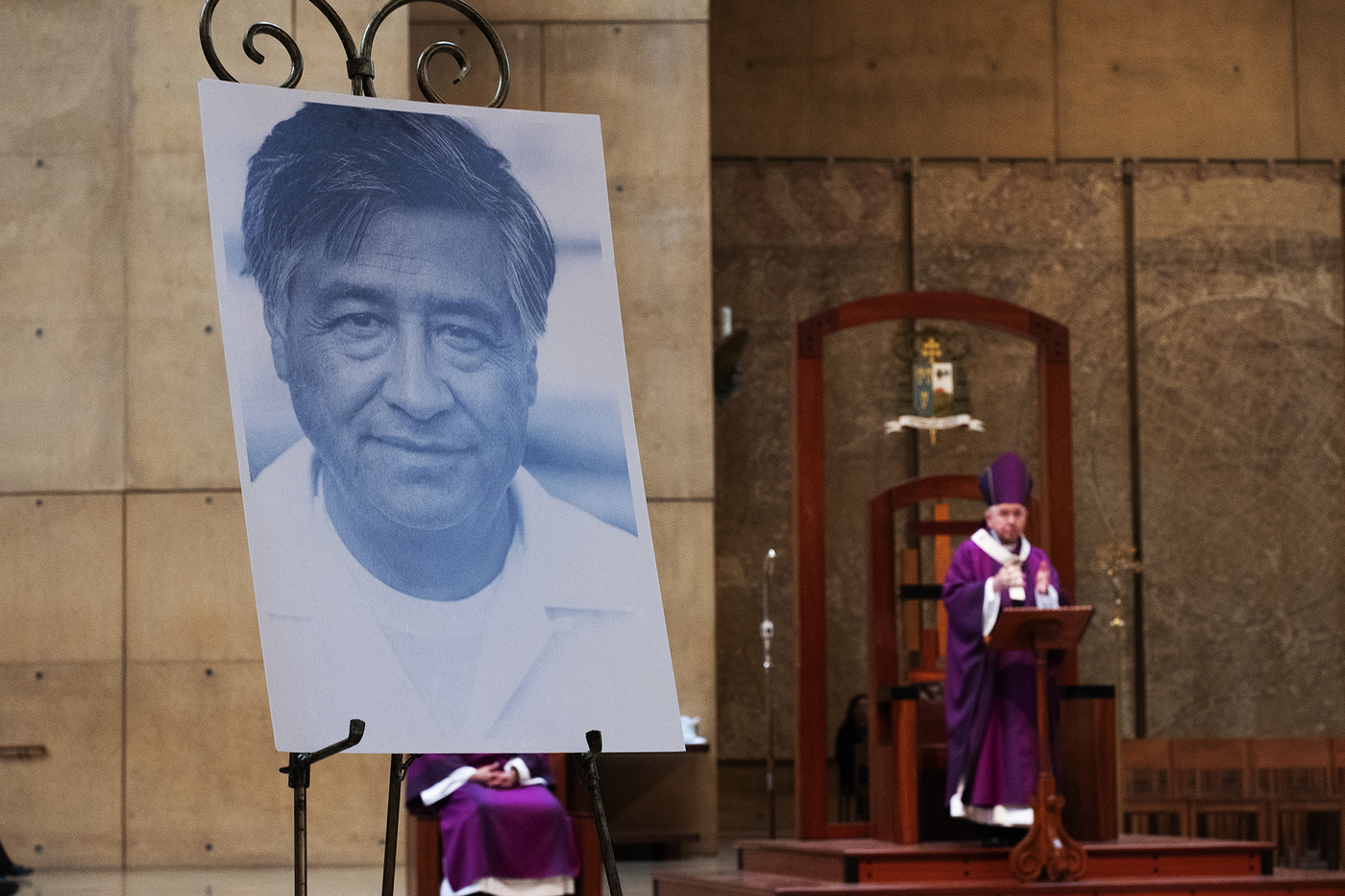 Start your day with Always Forward, our award-winning e-newsletter. Get this smart, handpicked selection of the day's top news, analysis, and opinion, delivered to your inbox. Sign up absolutely free today!