Although firefighters begin to see containment in sight for many of the six blazes in Southern California, the Thomas Fire has expanded to become the state's fifth largest wildfire since 1932, devouring ranch property in Santa Paula, destroying homes in Ventura, Carpentaria and Ojai and now threatening the country's most expensive homes in Santa Barbara.
As of Dec. 10, the Thomas Fire had scorched 230,000 acres, creating additional evacuations for about 30,000 residents. The California Department of Forestry and Fire Protection has warned that "severe fire weather will continue to promote significant fire growth."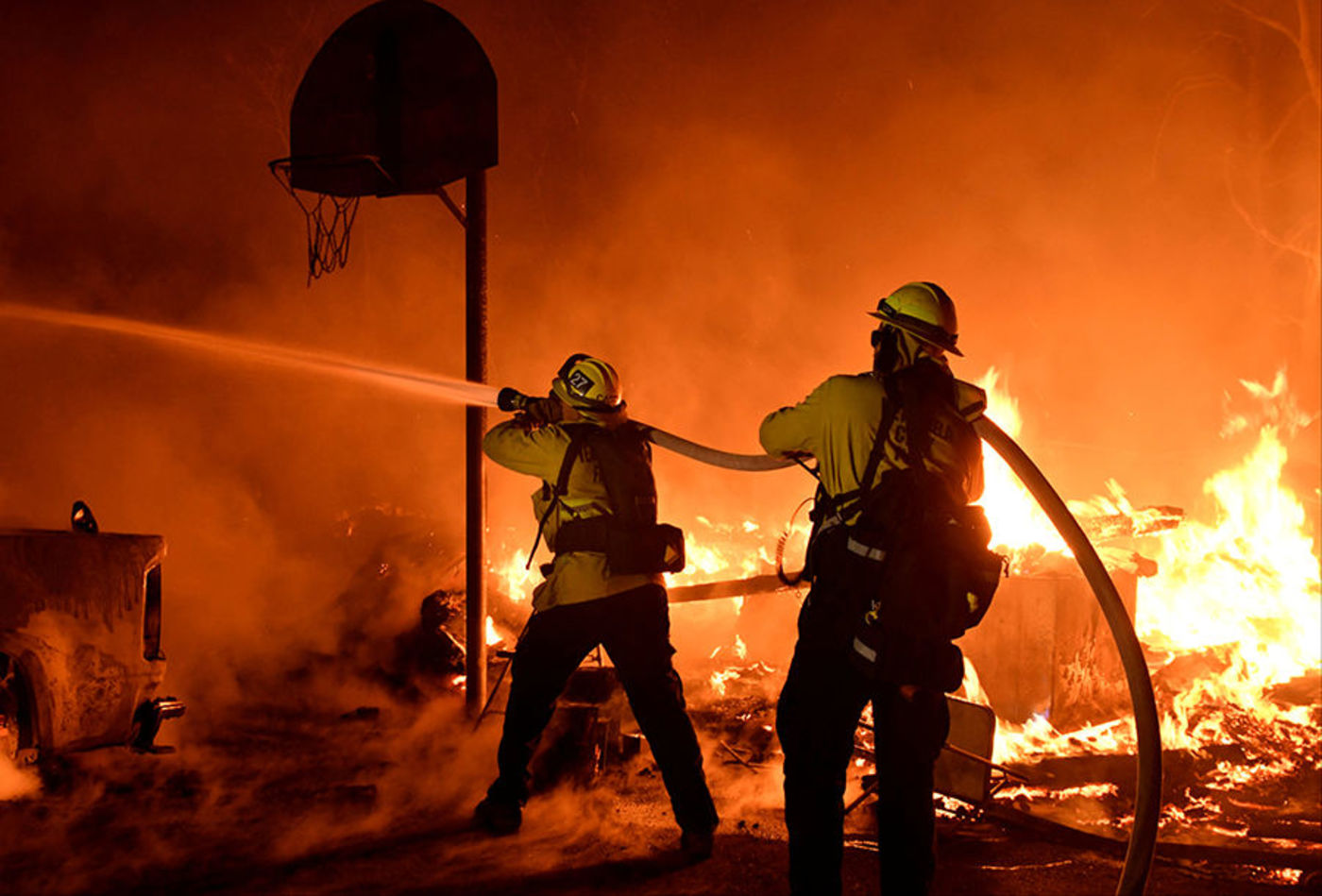 But Southern California residents are staying positive and supporting one another.
Eric Sawyer, the owner of Ventura's Grocery Market Bargain Outlet, has been donating items to the firefighters stationed a block from his store.
"We've been trying to help out the best we can," he told Angelus News. He has also donated items to a nearby restaurant owner to cook breakfast, lunch and dinner for the first responders.
"We've been getting a few firefighters who have come in in their work clothes, very smoky. You can tell that they've worked hard and they are tired. It's just been a lot for them," he said.
"One firefighter came to the store to quickly buy some food items. The customers waiting in line behind him insisted on paying for everything. The community is grateful for their work," Sawyer said.
"A lot of people have been coming to the store to purchase donations as private citizens — a lot of food, water and just some basic items . . . for people who have been misplaced from their homes," he added.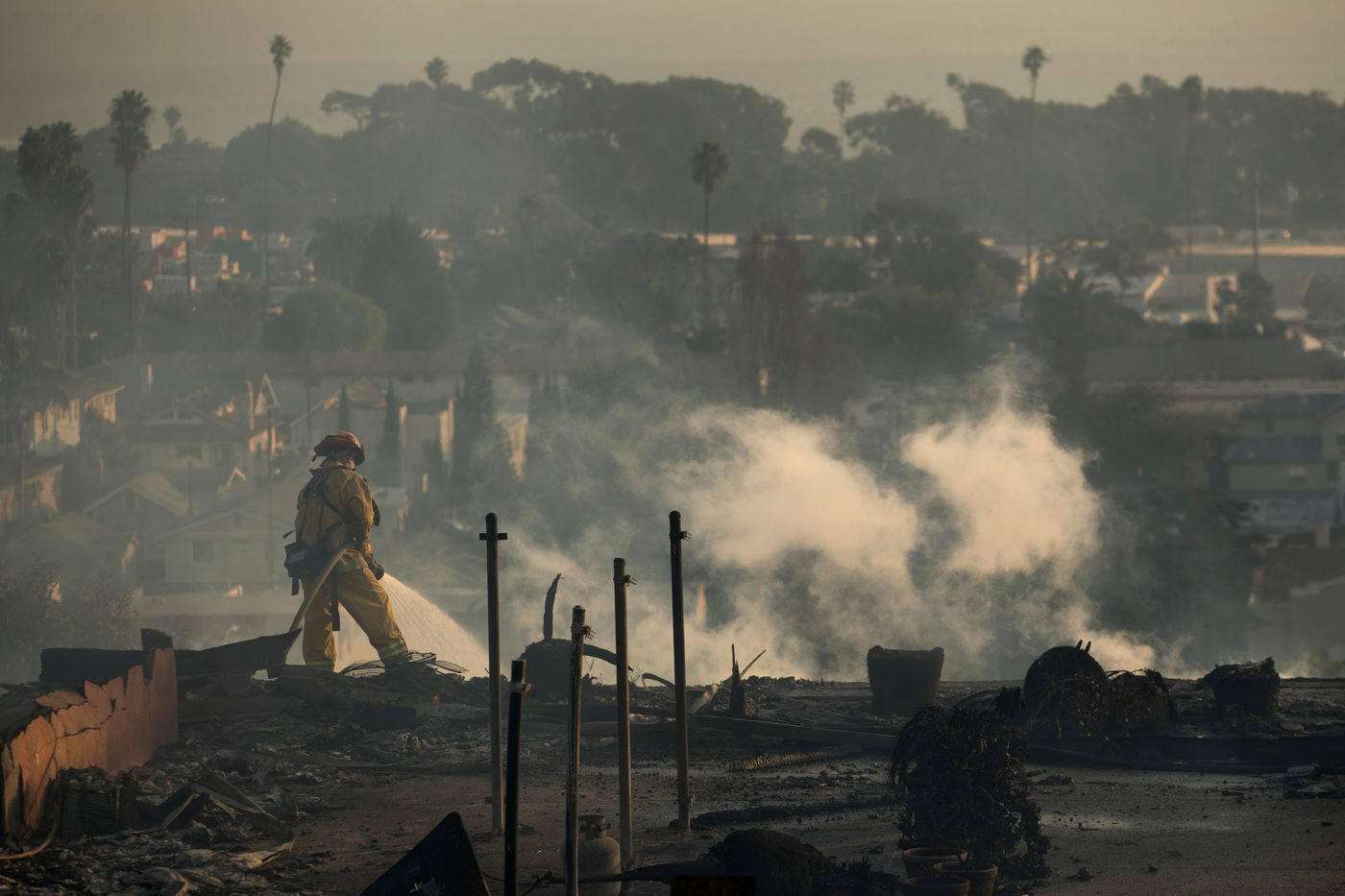 The Ojai community set up a Facebook page, Ojai Community Thomas Fire Network, to allow members to find and give support.
One woman volunteered the use of her Ojai home for "anyone who lost a home and needs a place for a few weeks." She was one of many who offered their homes to complete strangers.
Ojai residents showed their gratitude for firefighters with an open tab for first responders at the city's Coffee Connection, which as of Dec. 11 totaled $500, and social media sites were dotted with the hashtags #OjaiStrong and #VenturaStrong as community members remained positive.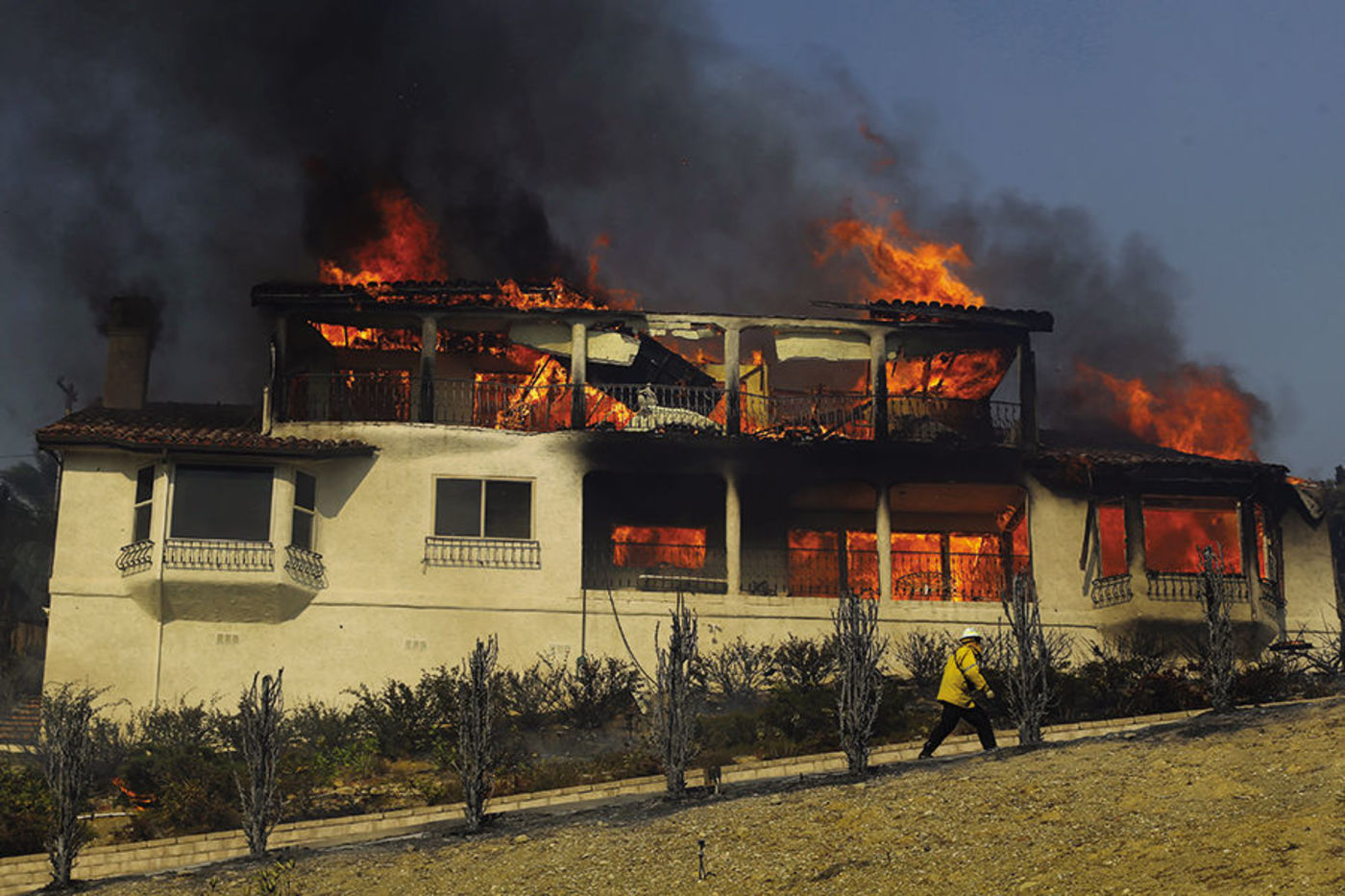 Mission San Buenaventura in Ventura opened its doors to those affected by the Thomas Fire, partnering with World Central Kitchens and Chef Jose Andres, to provide meals.
"Let us all work together to offer support and hope to those most in need in our community," Father Tom Elewaut, the mission's pastor, said.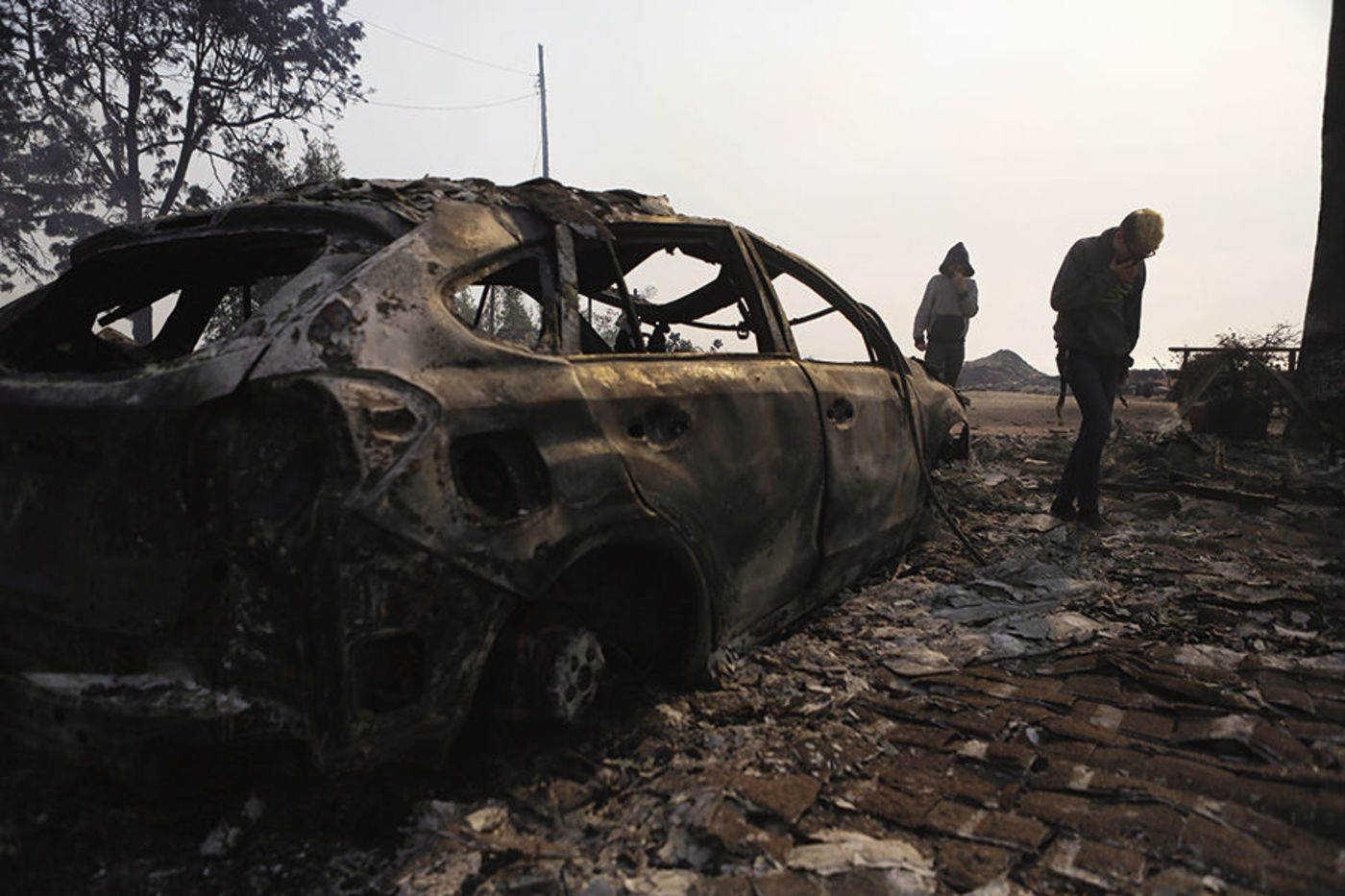 Martin Haggard, a senior from Thomas Aquinas College (TAC), was one of the first to spot the Thomas Fire that began near the college and Steckel Park on Dec. 4 at around 6:28 p.m.
Shortly after the first report of fire, Haggard could see the blaze as he walked back to his dorm. "It was a couple hills over but it was clearly on the ranch," he told Angelus News.
He managed to grab his laptop and a few important documents before evacuating campus with the other 370 students. Initially, he thought he'd head over to Ojai to spend the evacuation period with a friend, but he quickly learned that his friend's home was also being evacuated. Instead, he took five friends to visit his brother in Ventura.
At his brother's house, they realized the fire was heading toward them. His brother's house lost power and they quickly evacuated, leaving for Chatsworth.
They later learned that the house burned to the ground that night. "There is nothing salvageable," Haggard said. Then they moved to his parents' home.
TAC students have either gone home or stayed with families in the area. The evacuation meant the cancelation of a few days of classes and the postponement of finals week.
The local Catholic community in the Pasadena area has been particularly supportive to students. One family left town for the weekend and offered their home to the students.
On Dec. 9, TAC students were allowed on campus to collect their belongings before Christmas break.
"It's burned on all sides but the campus escaped unscathed — couple bushes here and there were burned — but other than that you'd never know that there was a fire," Haggard said after visiting the campus. "It really comes down to the grace of God."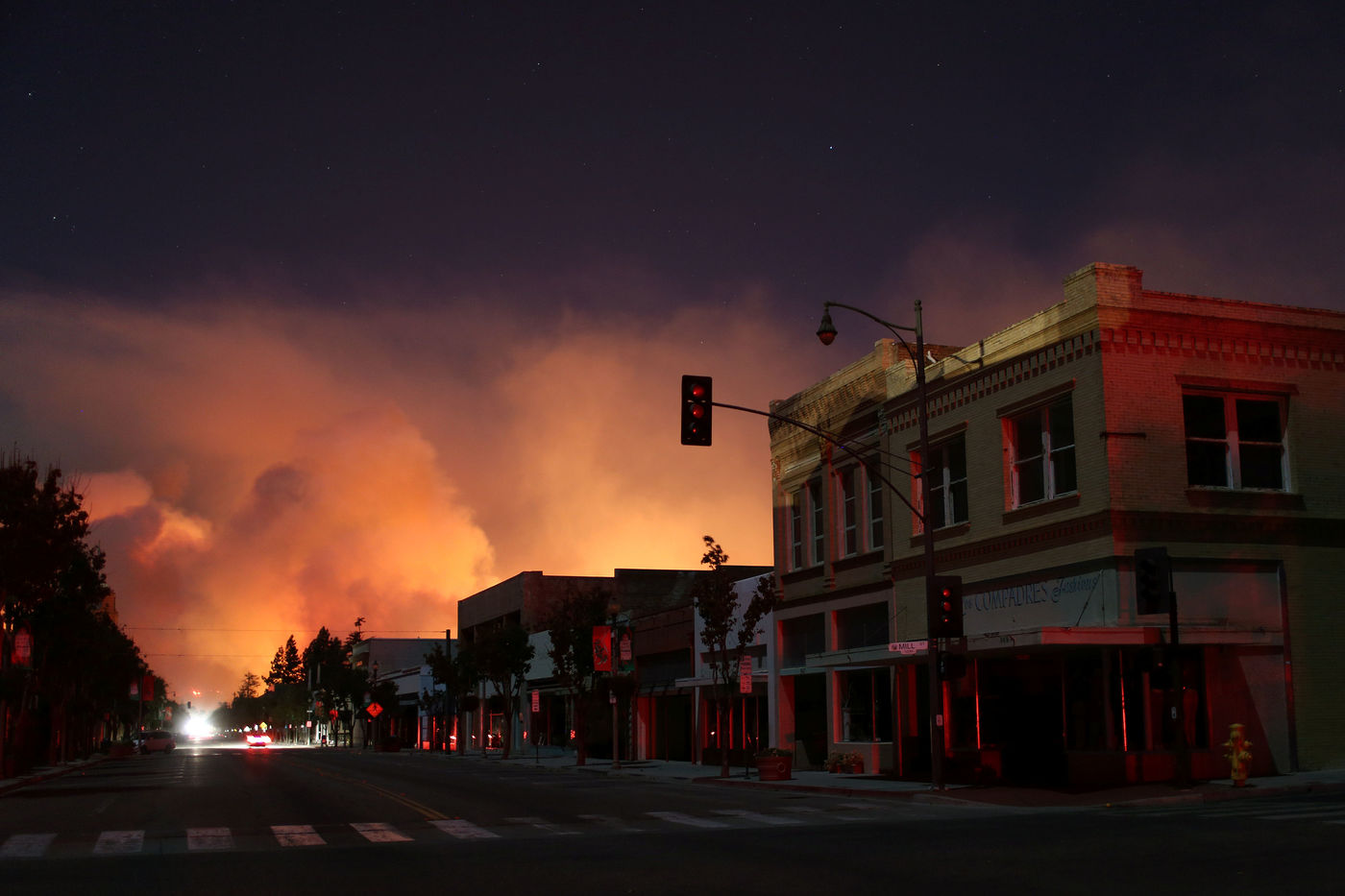 Interested in more? Subscribe to Angelus News to get daily articles sent to your inbox.