Community mourns the death of John Olsen, charitable giant and founder of Brothers' Helpers Ministry
John Olsen, 85, was a St. Bede the Venerable parishioner and longtime resident of La Canada. On August 11, he passed away after a lengthy illness.
Everyone who knew him would confirm that John led a life dedicated to rescue. He organized meals for the hungry and homeless of Los Angeles, established volunteer organizations to provide for the needy, served in the U.S. Coast Guard for 40 years and moved to a third-world country at the age of 76 to help the destitute in Ghana. His door was always open for family and friends who needed shelter and loving care. As a single parent, he raised eight children, ran a successful business and made the less fortunate a priority in his life.
No stranger to the poorest of the poor in LA, John founded Brothers' Helpers Ministry in 2003. With a handful of St. Bede the Venerable volunteers from the Peace & Justice Ministry, John set out to care for the hungry and homeless trying to survive on the streets of one of the country's richest cities.
On any given day, if you drove by the church, you would see John tireless unloading vehicles filled with donated food, ready to be prepared and delivered to the hungry downtown. He was in his 70s, but he could out-work any of his younger colleagues, and he did everything humbly, with a smile on his face. His dedication was remarkable.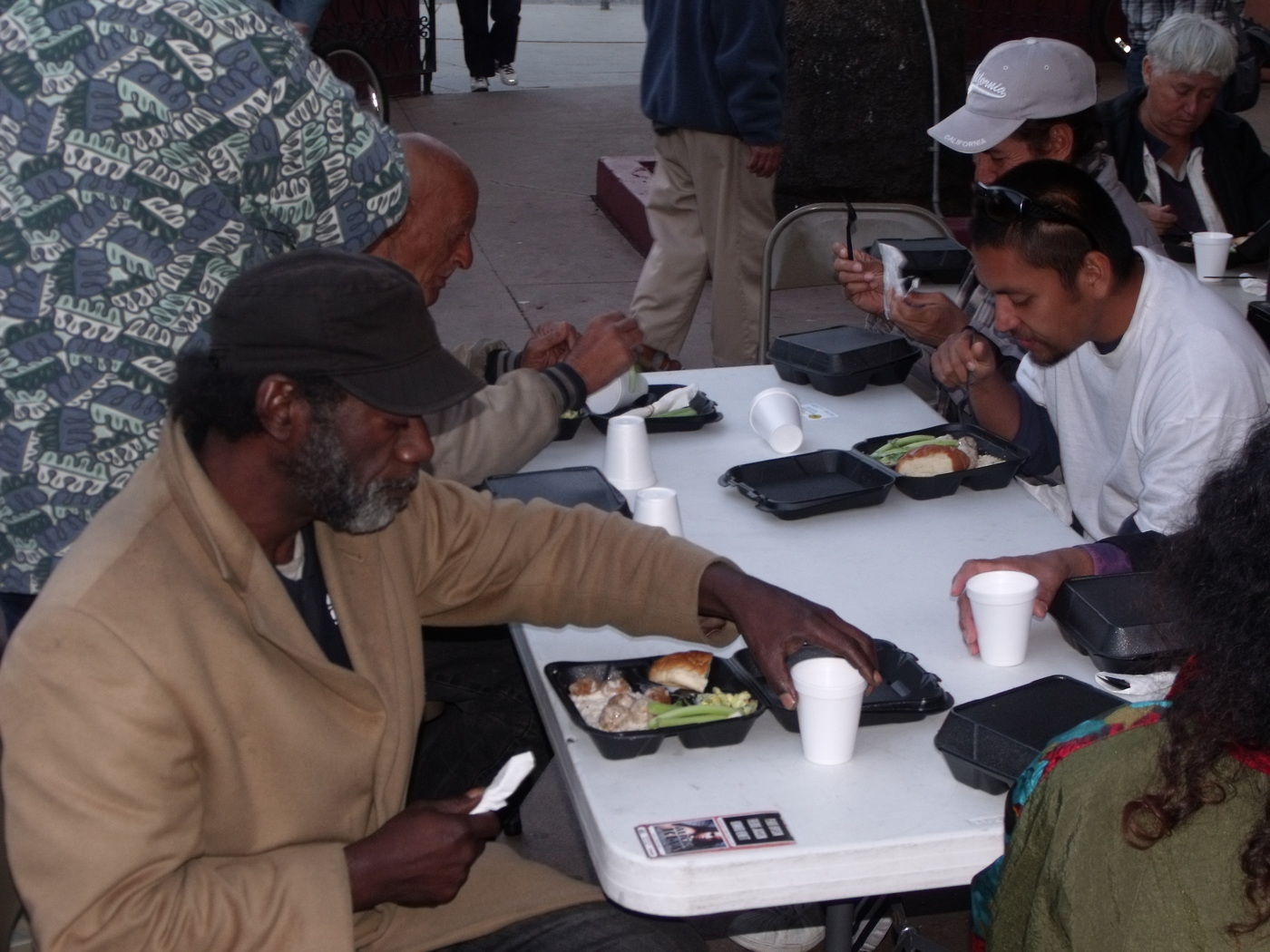 As John's mission grew, so did the participants. Today, multiple churches now work in collaboration for Brothers' Helpers, including St, Bede, La Canada Presbyterian Church, St. James the Less Catholic Church, Holy Redeemer Church and Our Lady of Queen of Angels "La Placita." Through their efforts, 300 meals are provided each day, five days a week. It's estimated that from the humble beginnings of John's ministry, over 500,000 meals have been served to LA's poorest.
John never let age deter him from accomplishing what he put his mind to. After establishing a close relationship with Father Greg Dongkore, a St. Bede associate pastor visiting from Ghana, John set out to help the impoverished people in Father Greg's homeland as he had helped those in his own home.
At age 76, John packed his bags and moved to Ghana, living among the people of the village with only the most basic necessities. At the request of the bishop in Wa, Ghana, John served as Bursar/Procurator for St. Francis Xavier Minor Seminary and High School. He then went on to work in the Christian community in Lohom, where he started a church capable of holding 1,000 faithful. Members of the community finished the church and hall, although John never saw its completion, as his failing health forced him to move back to the U.S.
John once said that if he had joined a religious order, it would have been with the Capuchin Franciscans. He believed in the idea that we should "walk the talk," and admired the words of St. Francis of Assisi: "Preach the Gospel… use words if necessary." Anyone who knew John, knew that he was a testament to those words. He made Los Angeles and many other places in this world better for thousands of people.
Father Tony Marti, OFM Cap, president of St. Francis High School, where a number of student volunteers are recruited to help with meal preparation for John's ministry, said in a Facebook tribute to John: "John is now seated at the Lord's Table, enjoying the best meal he ever had, and being rewarded by his love to the poor."
Services for John Olsen will be held on September 1, 2018 at 11 a.m. at St. Bede the Venerable Church, 215 Foothill Blvd., La Canada. His burial will be at Riverside National Cemetery, 22495 Van Buren Blvd., Riverside, at 2:30 p.m.
In lieu of flowers, please consider a donation to Brothers' Helpers. Donations are also collected in the Sunday offering baskets at St. Bede the Venerable Church.
Start your day with Always Forward, our award-winning e-newsletter. Get this smart, handpicked selection of the day's top news, analysis and opinion, delivered to your inbox. Sign up absolutely free today!