At Servite High School in Orange County, inspirational speaker and co-author of the best-selling "Chicken Soup for the Soul" series Dan Clark had some words of wisdom to impart to faculty and students.
"No one hits rock bottom, just rock foundation," he told the crowd. And he should know — before he began his career as a speaker and writer, Clark was a first-round pick in the NFL draft, headed for football fame. But a tackling drill left him paralyzed before he could play his first game. More than a dozen doctors told him he would never walk again, and giving him a 10 percent chance to return to his full former health.
Despite these odds, Clark pushed forward, determined to be the best version of himself, whether that self was in a wheelchair for life or not. And it's this motivation that he wanted to inspire in the Servite students.
"You have to get it together yourself first, before trying to put others together," he told them. He spoke about the importance of living each day fully, because we only have a limited amount of time to become the best versions of ourselves.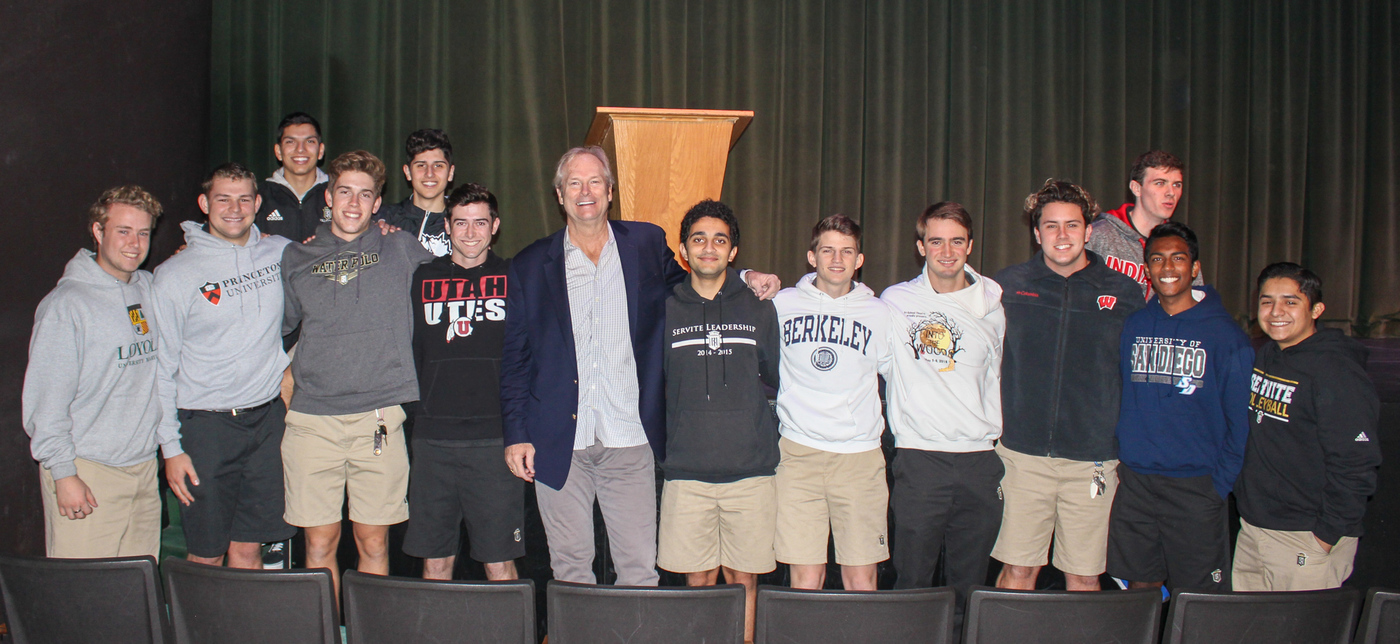 One student got to participate in a short Q&A session with Clark after his speech. Kyle Riviere asked about the woman listed on Clark's dedication page in his Chicken Soup books. Clark told Kyle he always dedicated his books to his eighth-grade teacher, who got him "engaged in literature… She told me I should develop [my ideas] more to make...a novel." Even with all of Clark's achievements, Kyle was struck that he looks back and thanks his teachers — inspiring him and his fellow students to be thankful for the people around them.
Start your day with Always Forward, our award-winning e-newsletter. Get this smart, handpicked selection of the day's top news, analysis, and opinion, delivered to your inbox. Sign up absolutely free today!