Pomona Catholic middle and high school students were out in full force on the morning of August 29, joined by students from St. Joseph and St. Madeleine Catholic schools to celebrate their 120th anniversary.
Continuing a school tradition, the Pomona Catholic students and alumni began the festivities with a walk down Holt Ave to St. Joseph's Church.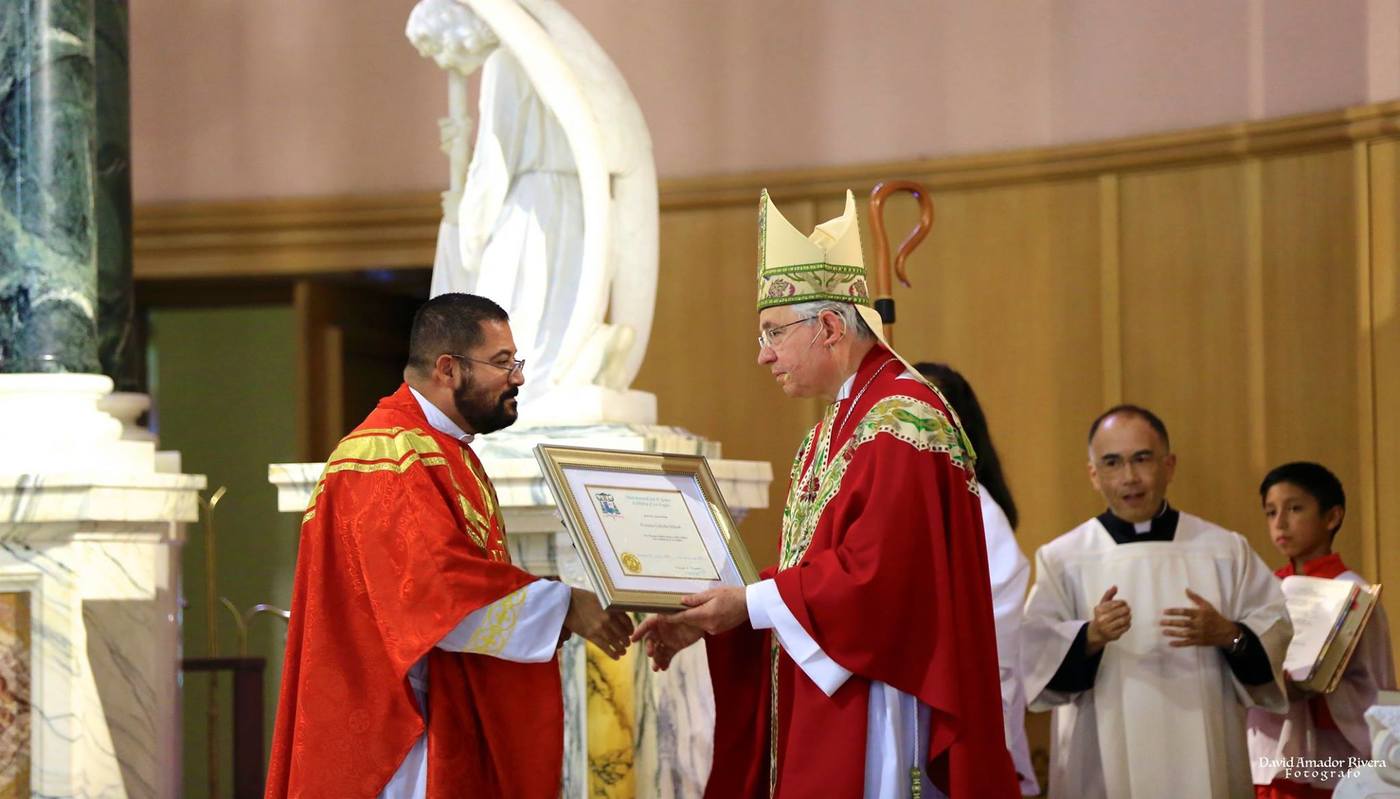 Archbishop José H. Gomez celebrated Mass for the school communities at St. Joseph's Church in Pomona. Concelebrants were San Gabriel Regional Bishop David O'Connell, St. Joseph pastor Father Steve Guitron, Our Lady of the Assumption pastor Father Charles Ramirez, who is a graduate of Pomona Catholic Boys High School of La Verne (now Damien High School), and the associate pastors of St. Joseph, Father Louis Gonsalves and Father Rick Van Der Water.
Four hundred twenty-five students from TK3 through grade 12 participated in the Mass, serving as greeters, ushers, lector, cantors and choir. Also in attendance were representatives from the Archdiocesan Department of Catholic Schools, benefactors, alumni, parents, grandparents and friends as well as Felician Sisters SM Therese Ann Parobek, SM Seraphine Moynier (PC class of 1957), Sr. Julianna Francis Marie Vagnozzi (PC class of 1974) and Treasurer General of the Felician Sisters Sr. Catalina Marie Batres (PC class of 1990).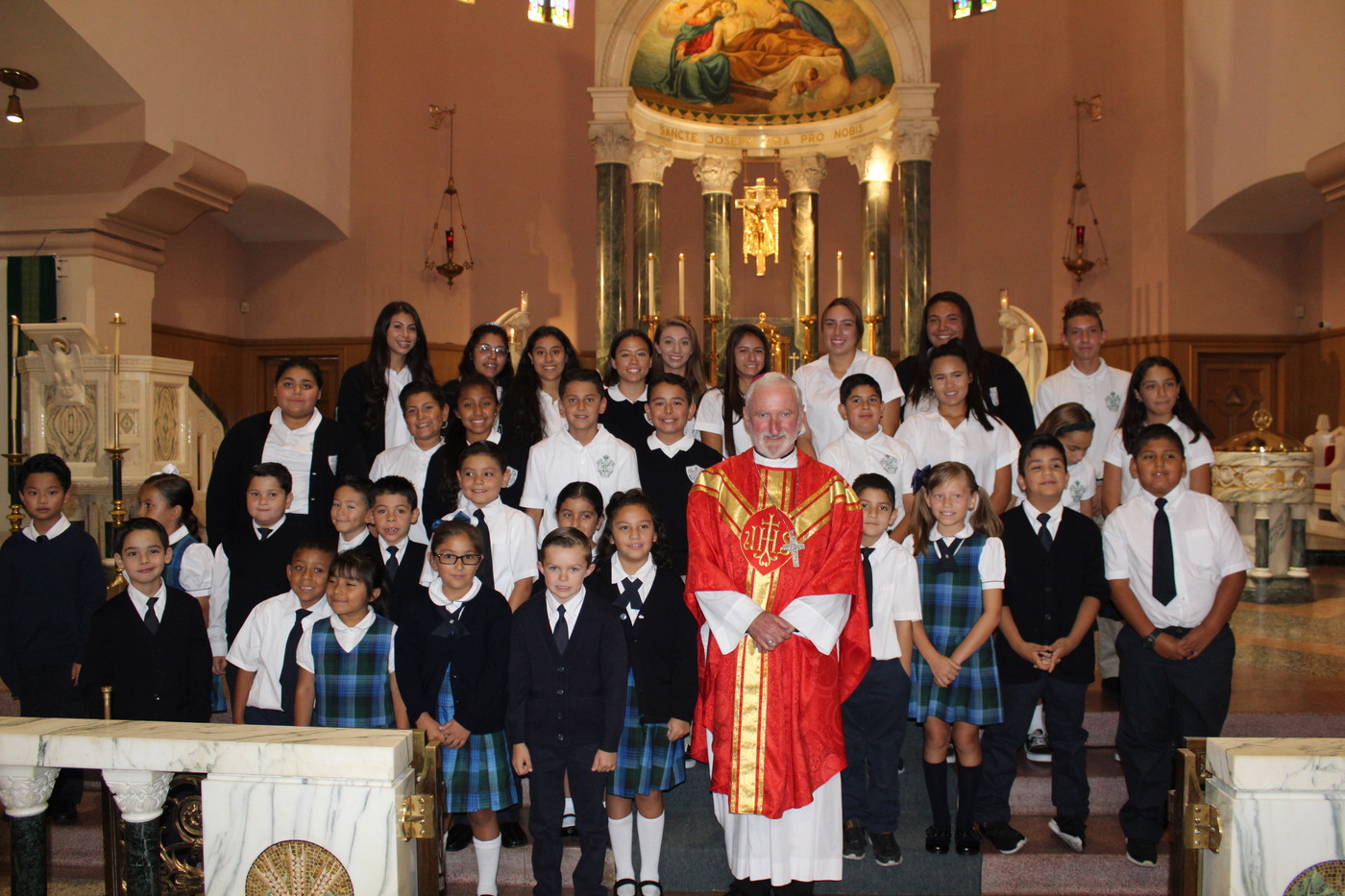 Upon the conclusion of Mass, Pomona Catholic continued the celebration with a barbecue hosted by parents in the Rose Garden. The Pomona Catholic community once again welcomed back alumni to celebrate 120 years of Catholic education in Pomona.