The Archdiocese of Baltimore announced Wednesday that now-deceased Los Angeles Auxiliary Bishop Carl A. Fisher was the subject of multiple abuse accusations dating back to his time as a priest in Baltimore.
Fisher's was one of 23 names of deceased priests added to the Archdiocese of Baltimore's list of priests accused of abuse, which was updated today, April 24.
The release said that "multiple individuals have accused Father Carl Fisher of sexual abuse that occured in the 1970s in the Archdiocese of Baltimore." However, the allegations were not made until years after Fisher's death in 1993 at the age of 47.
Fisher was ordained a priest of St. Joseph Society in 1973 and served as a priest in the Archdiocese of Baltimore. He was named an auxiliary bishop for the Archdiocese of Los Angeles in 1986 and ordained a bishop in 1987 at the age of 41.
According to the Archdiocese of Baltimore, Fisher served as a priest at St. Veronica in Baltimore from 1975 to 1982, and at St. Francis Xavier in Baltimore from 1982 to 1986.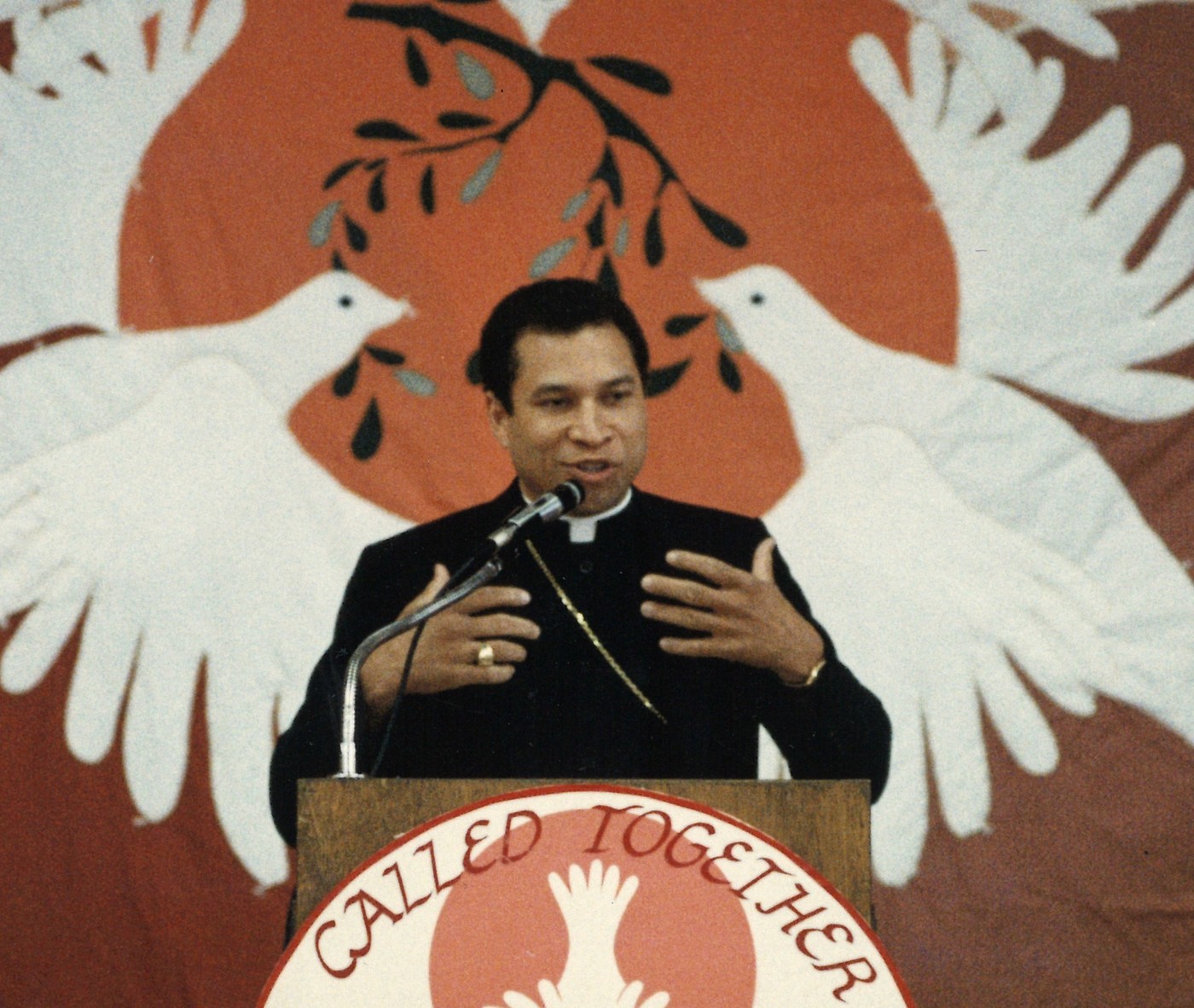 During his six years as an auxiliary bishop under Archbishop and later Cardinal Roger Mahony, Fisher served as episcopal vicar for the San Pedro Region. He died in September 1993 after a two-year battle with colon cancer.
In a statement, the Archdiocese said it "was advised by the Archdiocese of Baltimore a number of years after his death of the alleged abuse by then-Father Fisher in the mid-1970s."
According to the Archdiocese, "no misconduct was reported during Bishop Fisher's tenure in Los Angeles."
In its statement, the Archdiocese of Baltimore said it had decided to add the names of priests and brothers accused after their deaths only if it had "received an allegation of child sexual abuse from more than one victim, if a single allegation of child sexual abuse was substantiated through external information that corroborated that sexual abuse occurred, or if the name of the priest or brother was already published elsewhere in connection with an allegation of child sexual abuse."