Archbishop José H. Gomez ordained 16 new permanent deacons for the Archdiocese of Los Angeles at the Cathedral of Our Lady of the Angels in downtown Los Angeles on Saturday, June 9.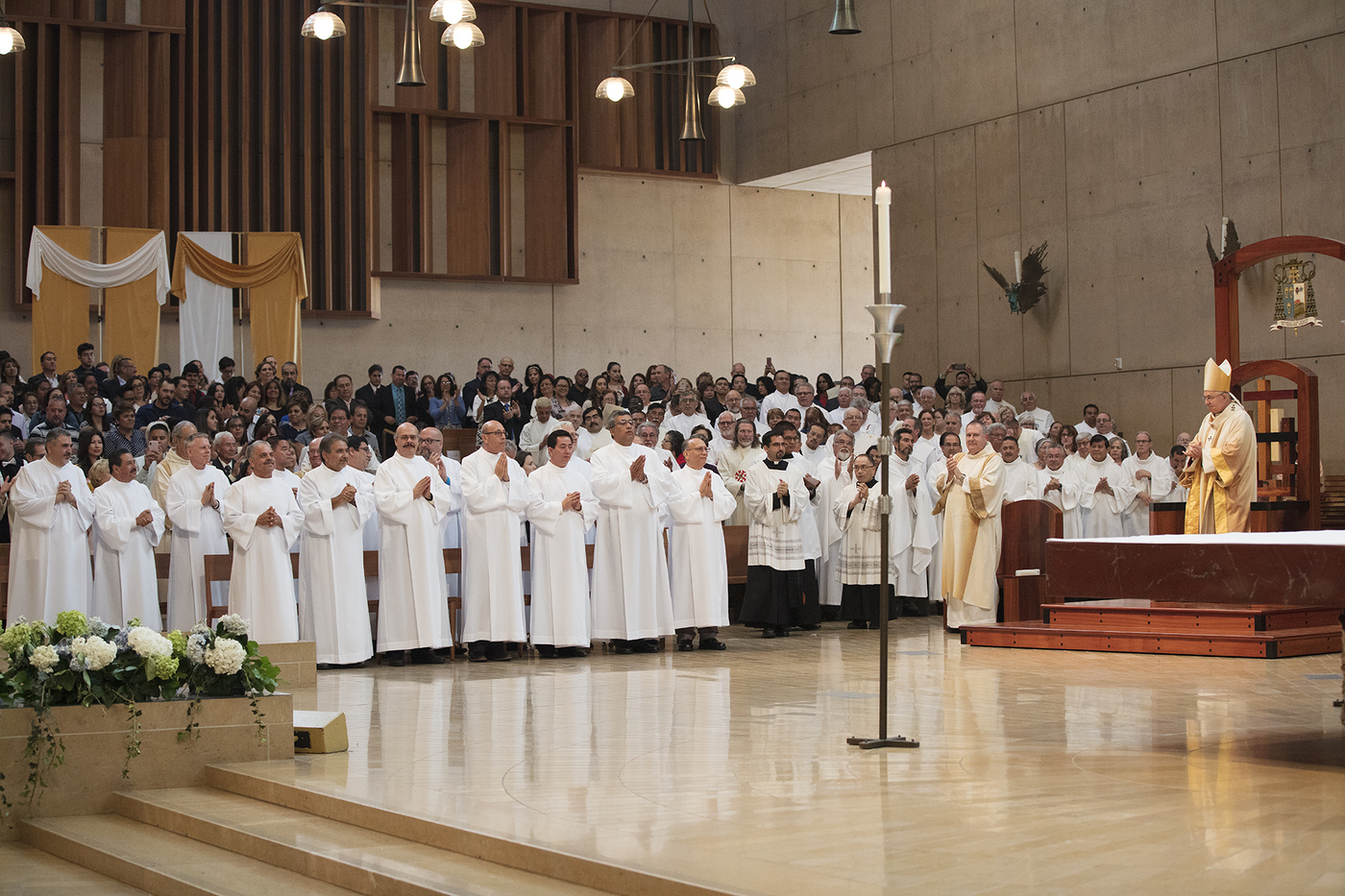 Restored in 1968 as a fully functioning ministry within the Church, the deacon is ordained to serve God's people in communion with the bishop and his priests.
The 15 married men and one single man completed their theological formation during a five-year period, in preparation for ministry in their parishes. The formation process — when the deacons are accompanied by their wives — integrates academic, pastoral, human, and spiritual dimensions towards forming the couples and single men in ministries of word, liturgy, and charity.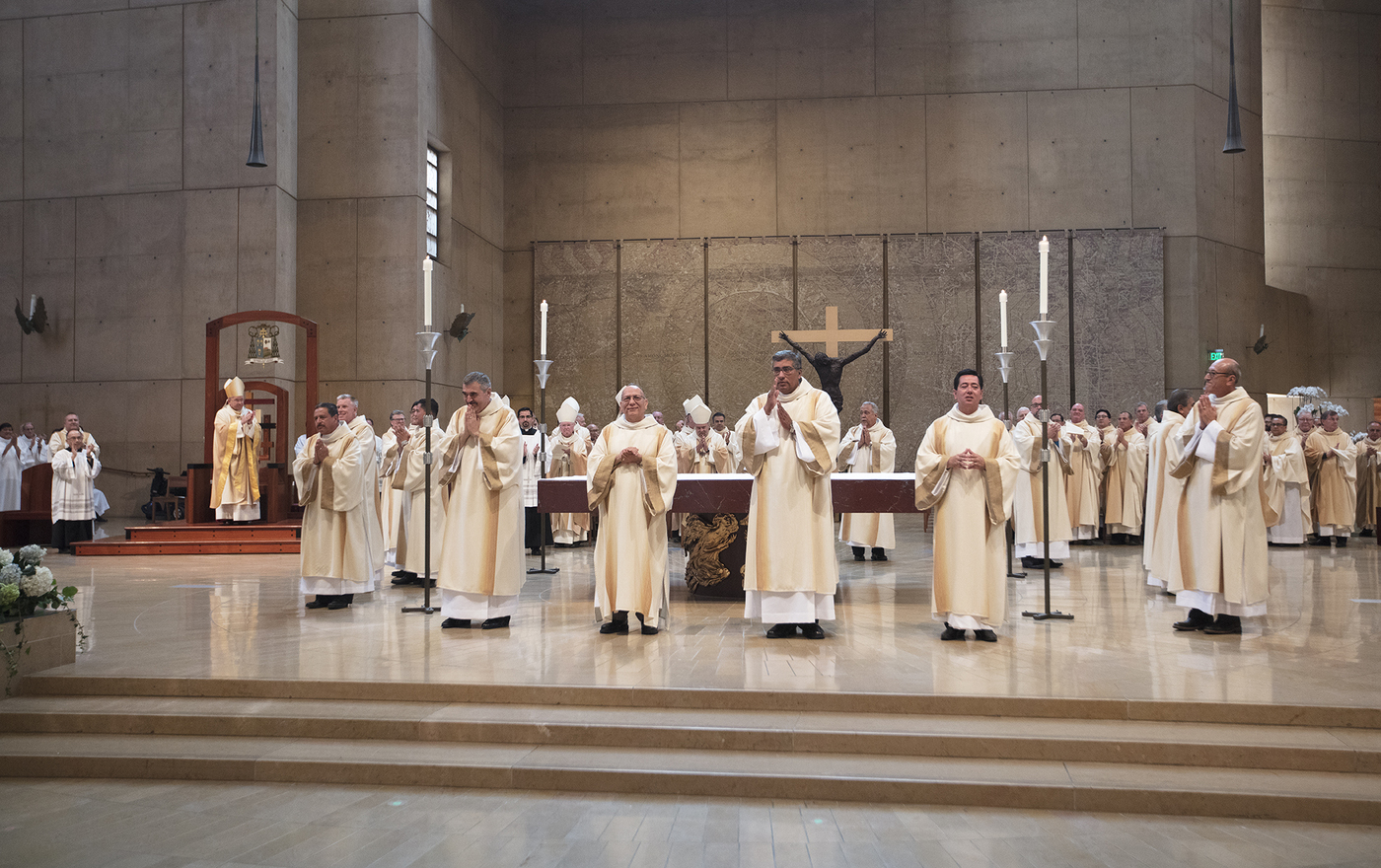 In the Catholic Church, the diaconate is the first of three ranks in ordained ministry. Deacons preparing for the priesthood are transitional deacons, while those not planning to be ordained priests are often called permanent deacons. In both instances, the ministry of the deacon is the same. Married and single men may be ordained permanent deacons, but single men must make a commitment to celibacy at their ordination.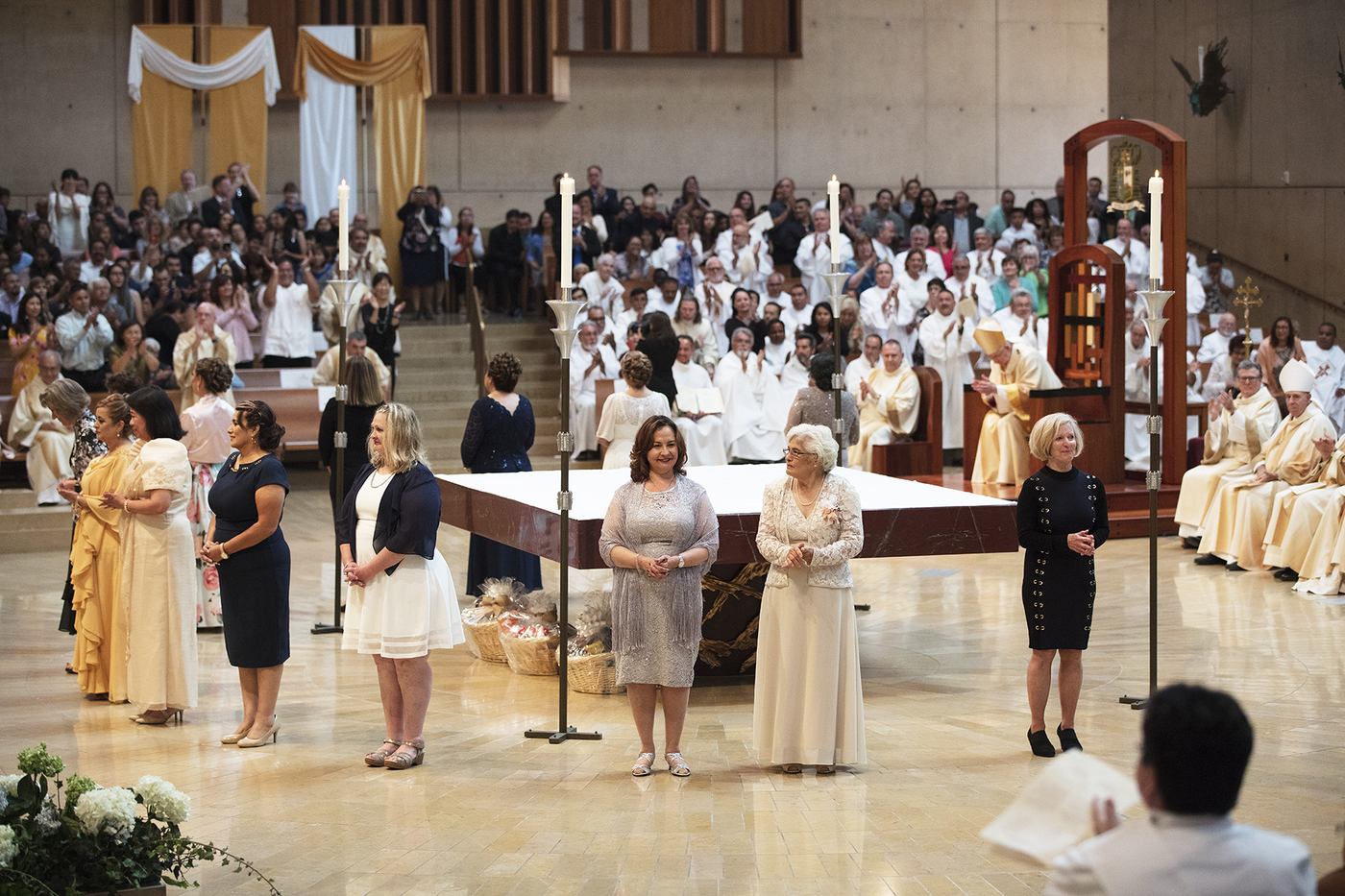 Members of St. Valentine Diaconate Formation Class of 2018 are: Antonio and Anita Arana, Sergio and Ana López, Víctor A. and María de Lourdes Ceja, Jorge E. Malca Laguna and Dora Ana Pérez Ángeles, David Cortés Zermeño and Cándida Margarita Medina, Benjamín and María Ramos, Fermín and Irene Gómez, Gabriel and Sara Ann Aguilera Jr., William Thomas Pilkington, Alfred William and Annette Guerrero, Carlos Guido and Marianne Porras Jr., Terrence and Mindy Laurel Irwin, Steven Andrew and Margaret Sloniker, Romeo Detondoy and Liza Marie Apóstol Mabansag Jr., Sargon and Leslie Jean Younan, and Daniel and Linda Oropeza.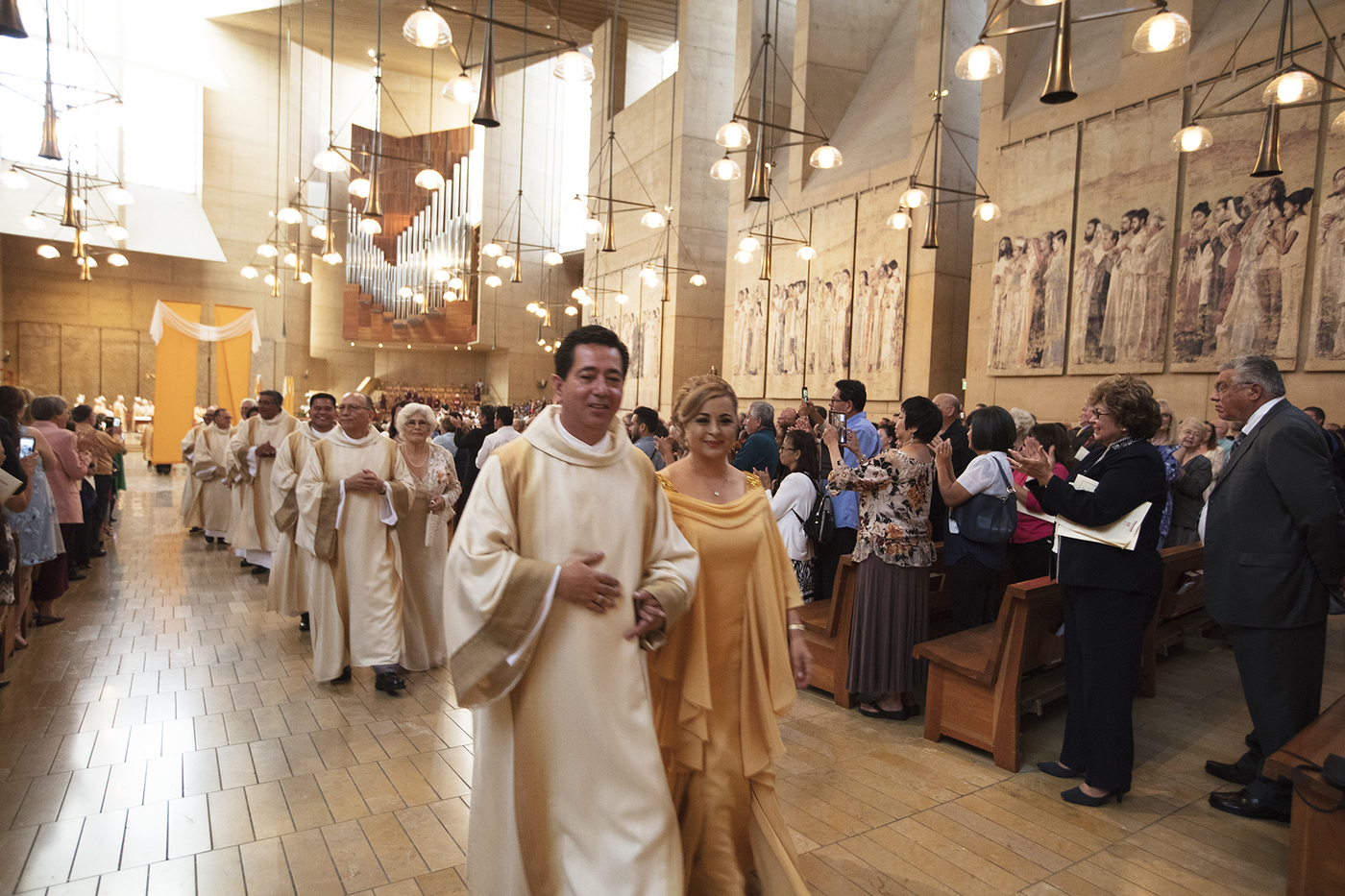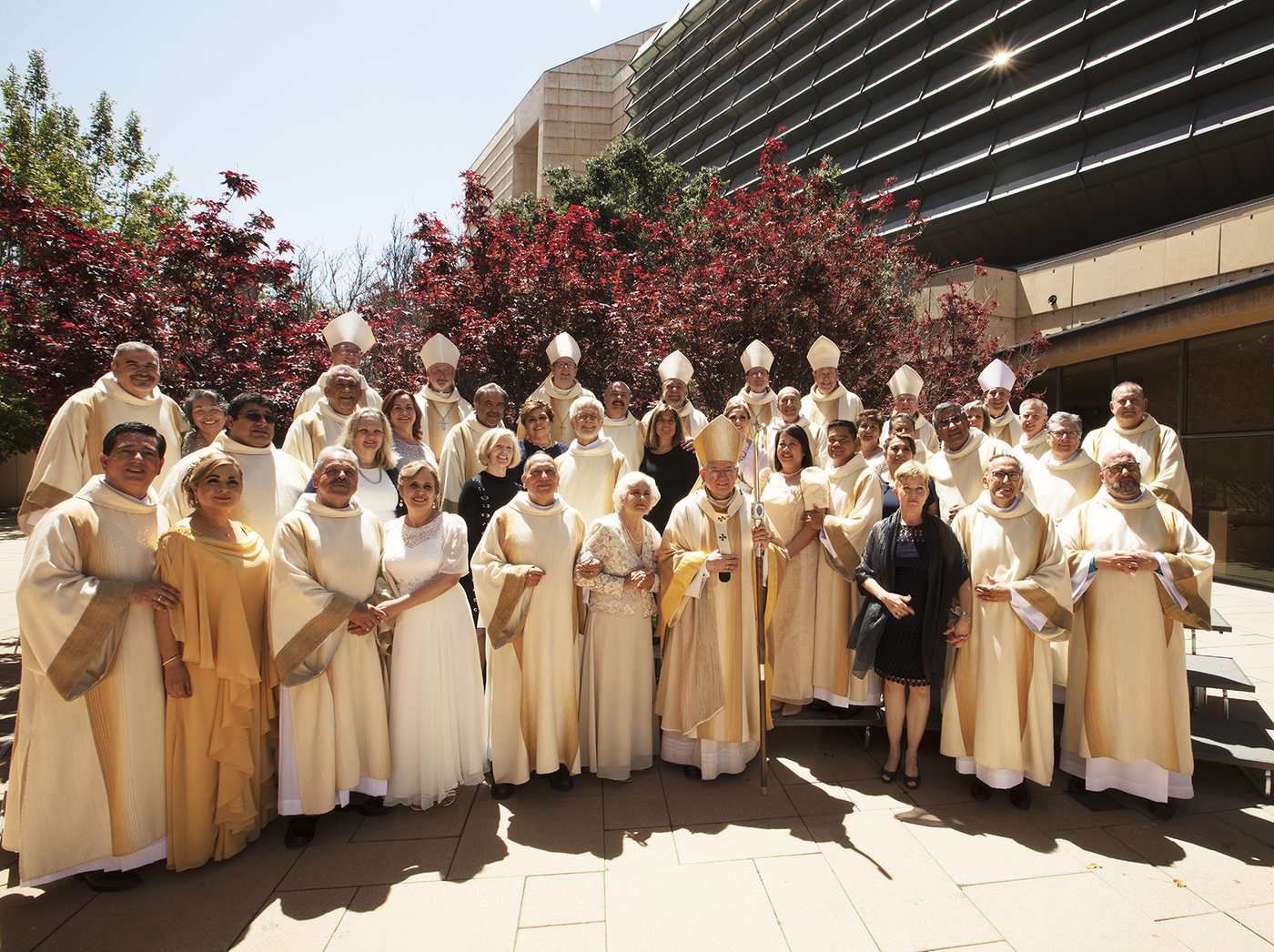 The ordination Mass is a sacramental ceremony in which a man becomes a permanent deacon. The essential rite of the Sacrament takes place during the Laying on of Hands, followed by a special prayer of ordination and the presentation of the Book of the Gospels to each of the newly ordained as proclaimers, teachers, and witnesses of the Gospel.
For additional information about diaconate formation, please visit http://www.la-archdiocese.org/org/odf/Pages/default.aspx.
Interested in more? Subscribe to Angelus News to get daily articles sent to your inbox.