The new building will replace the original California mission-style St. John Vianney Church in Hacienda Heights destroyed by a fire in 2011.
On Saturday, June 23, Archbishop José H. Gomez presided over the service to dedicate the new St. John Vianney Parish in Hacienda Heights. Msgr. Timothy Nichols, parish pastor, concelebrated.
Construction of the new building started in June 2016 to replace the original California mission-style church, which was destroyed, along with the rectory's roof, in an arson attack in the early morning hours of April 16, 2011. The old house of worship was dedicated by Cardinal James Francis McIntyre in 1969.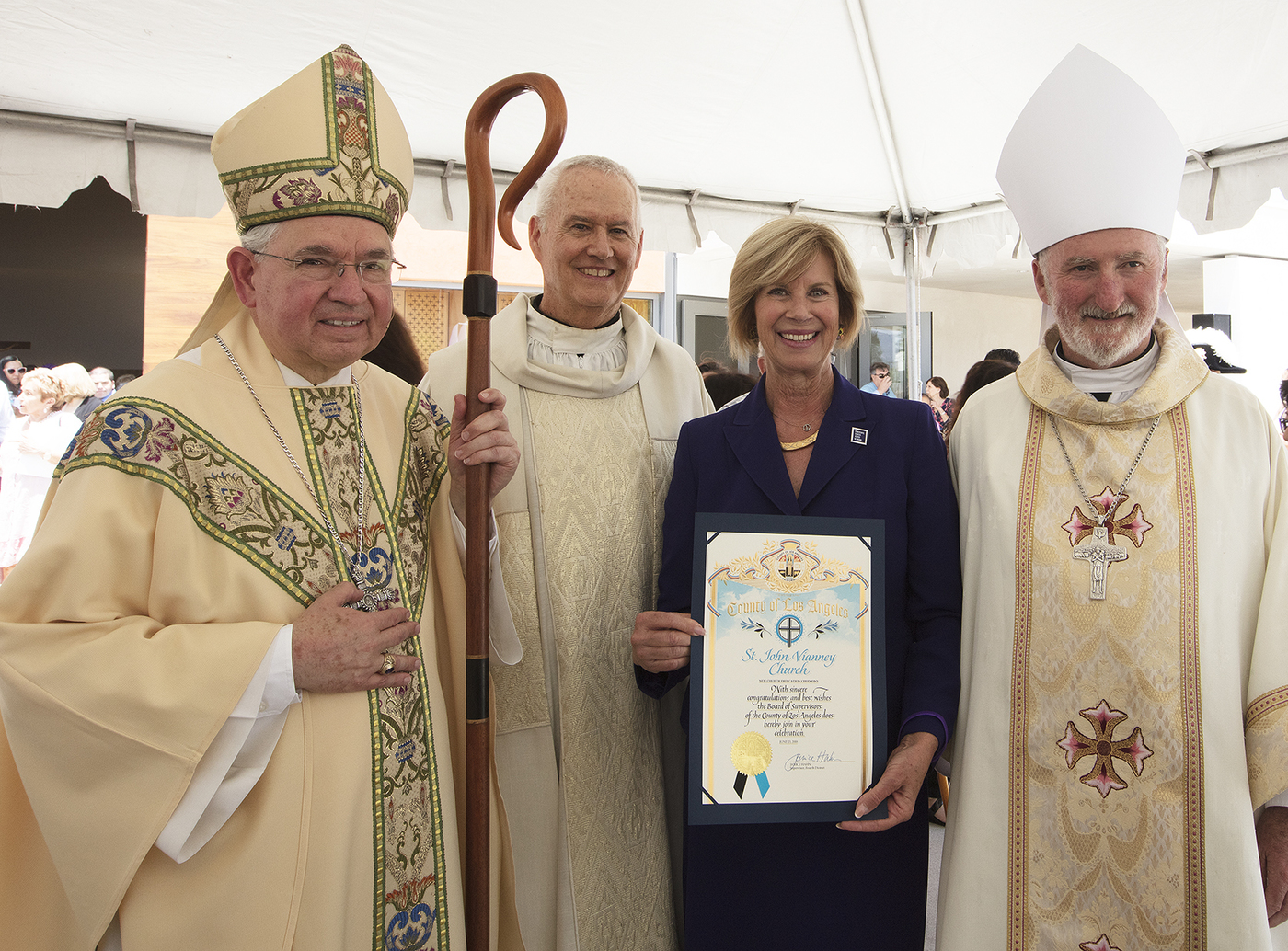 "After seven Biblical years we have risen from the ashes to celebrate God's presence in our community," said Msgr. Nichols.
Saturday's ceremony began with a gathering outside the doors of the new church. Archbishop Gomez met with the builders, who gave him the drawings and keys to the new church.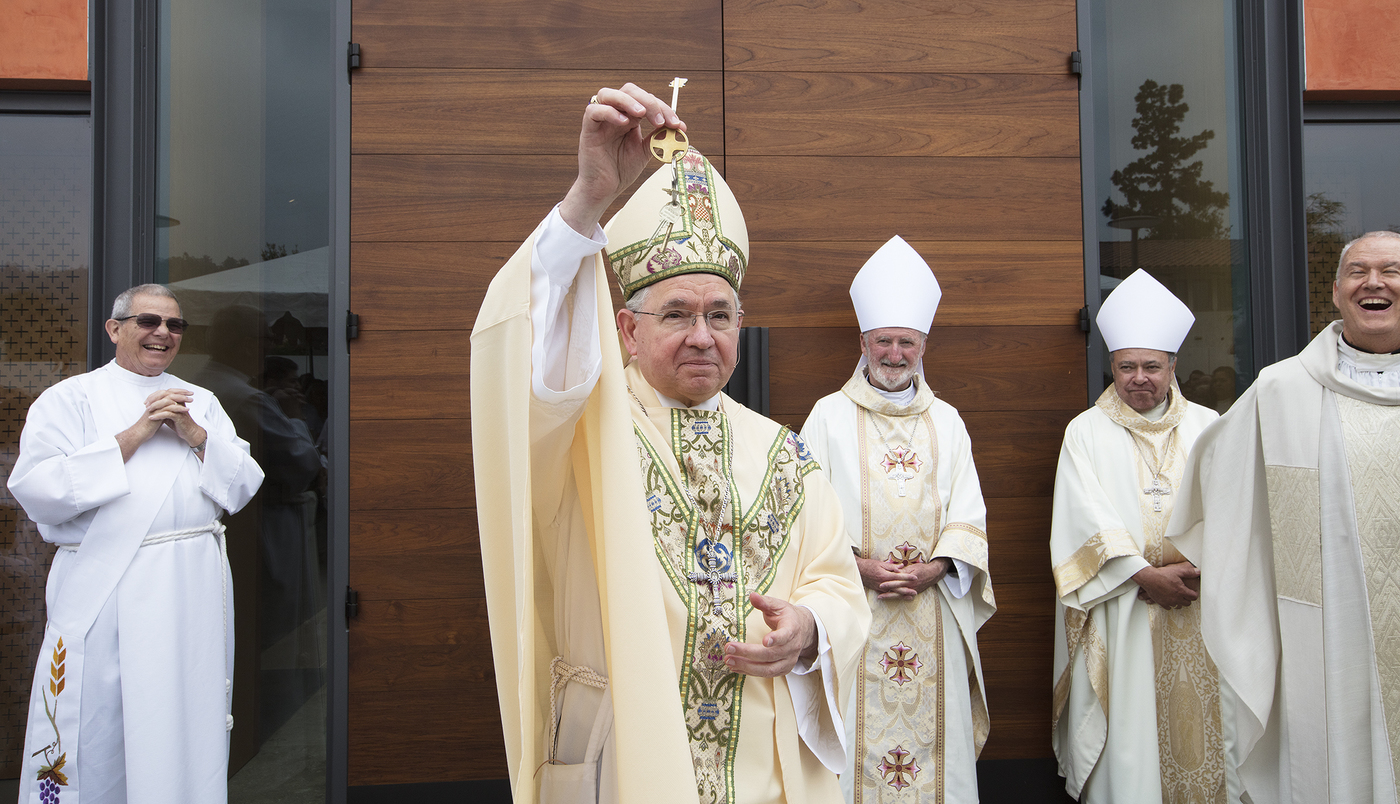 Msgr. Nichols was invited to open the doors of the new church, after which the community will enter. The walls of the new church and the assembly were sprinkled with holy water and incensed, and the walls were sealed with holy oil, known as Sacred Chrism. Dedication candles were lit to symbolize the light of Christ in the world.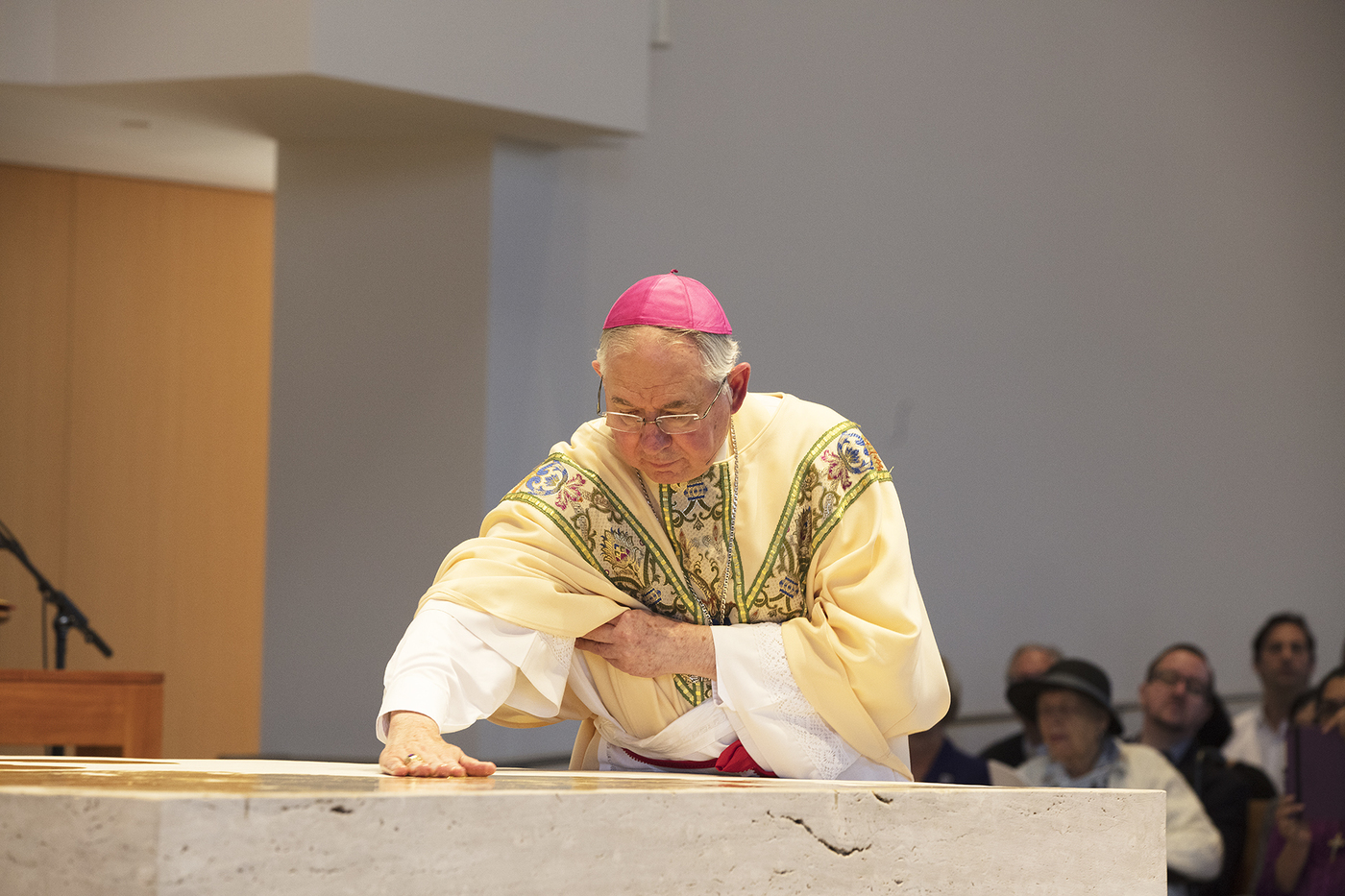 Since 2011, Masses at St. John Vianney, which has an estimated 5,300 registered families, have been held at a temporary weather-proof structure that seats 750.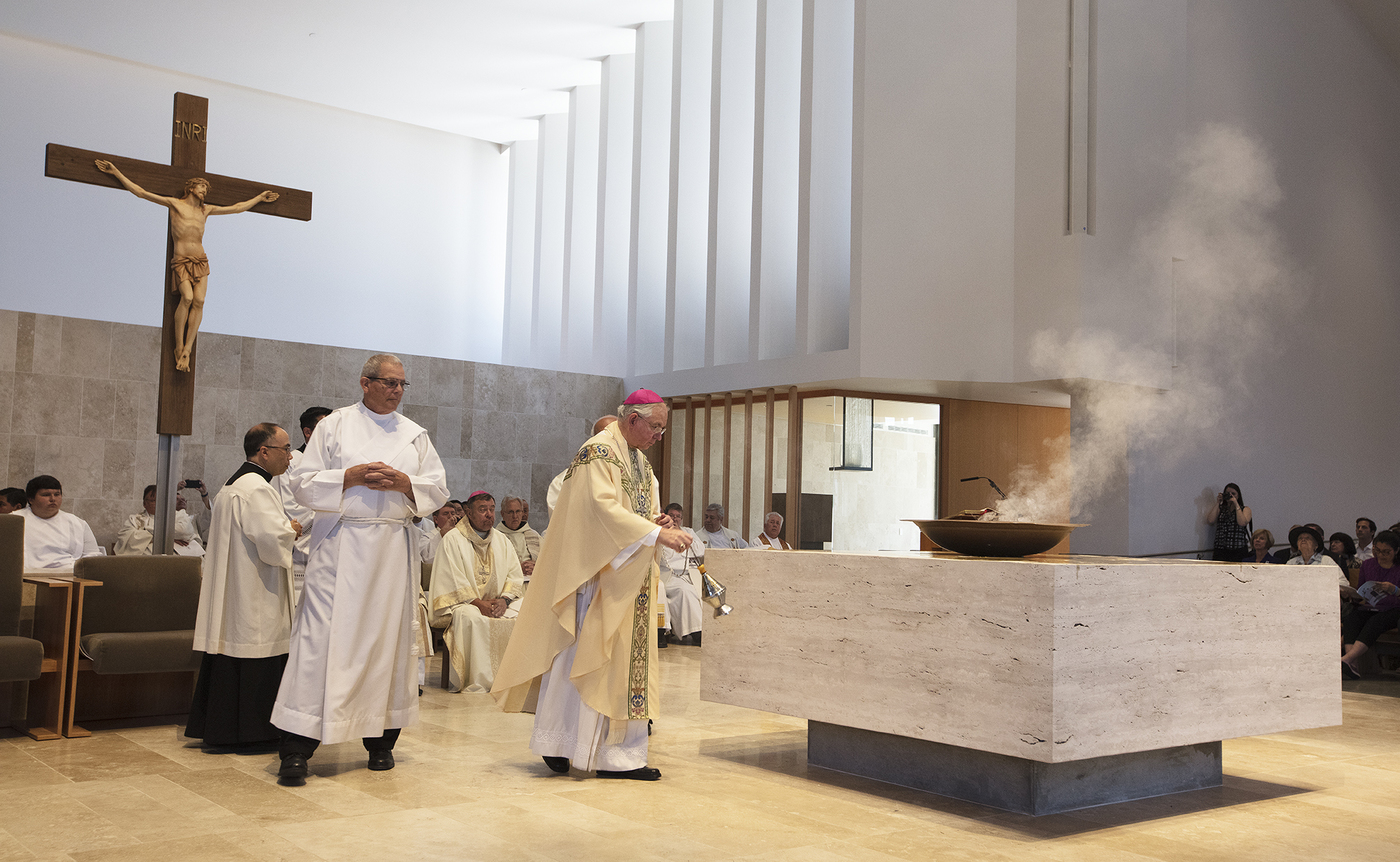 For more information about St. John Vianney and their building project, visit http://www.sjvhh.org/.