On Sunday, May 20, Archbishop José H. Gomez celebrated Pentecost Mass at St. Elizabeth of Hungary Parish in Altadena, in honor of the church's centennial anniversary.
The parish first gathered in the storeroom of a grocery store in 1918 and moved to their landmark Lake Avenue home in 1926.
Approximately 700 parishioners attended the Mass, held in the Grotto of Our Lady of Lourdes. Known as the "Lourdes of the West," the grotto has been a pilgrim destination since its construction in 1939.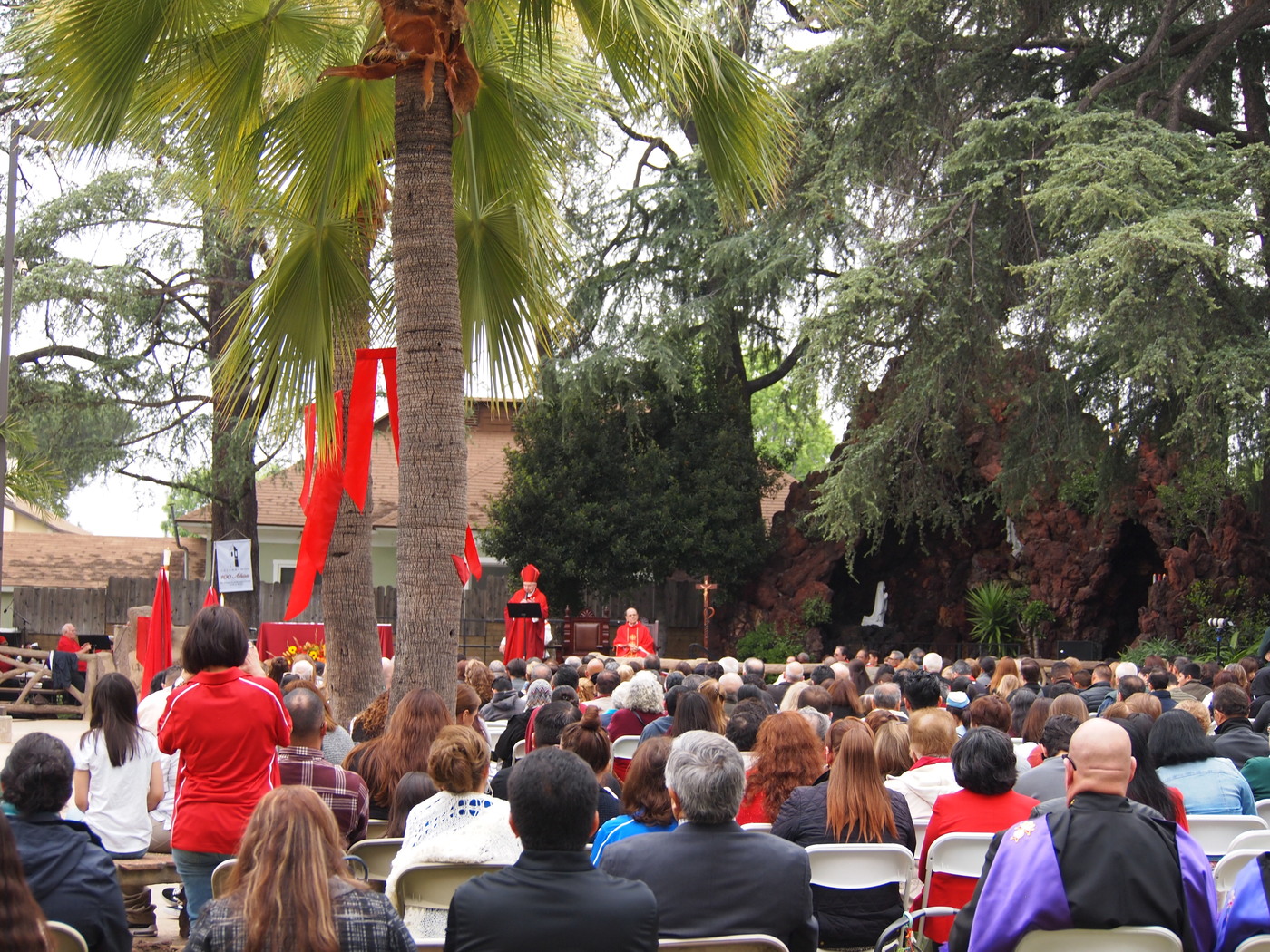 The Mass was followed by a reception in the Grotto. Centennial Committee Chairman Jeff Ferris said this Mass was the highlight of a year full of centennial events, which will continue with a family retreat in June, tours of the church in August, and a gala dinner in November.
History of St. Elizabeth of Hungary Parish
The archival records of the Archdiocese of Los Angeles show that on January 3, 1918, in his first official meeting with the College of Consultors, the newly consecrated Bishop of Monterey-Los Angeles, Bishop John Joseph Cantwell, established an unnamed parish. The new parish was to cover the north of Pasadena. Bishop Cantwell appointed Father Victor Follen as its first pastor.
As was common at the time, no name had been given to the newly established parish. For quite some time, it was simply referred to as "the north side parish." Its territory stretched north from Mountain Avenue to the mountains, and extended west to east from the Arroyo Seco to Michilinda Avenue.
The first temporary place of worship for the new parish was the storage room of a grocery store on the southeast corner of Lake and Washington. Approximately 160 people met for the first time at this temporary chapel to offer Mass on Sunday, February 10, 1918. Soon after the celebration of the two inaugural Sunday Masses, the celebration of daily Mass continued at the same location.
The parish's landmark church building, designed by Wallace Neff, was completed and dedicated in 1926.