It's anniversary month for St. Catherine of Siena Church in Reseda, and the parish is celebrating in style.
70 years ago in May, 1949, Msgr. John Hackett began saying Mass in the Reseda Theatre. In 1950, the parishioners moved into their new church, which is now known as Monsignor Hackett Hall. And on Easter Sunday in 1966, St. Catherine of Siena dedicated the church where they gather today.
To honor the pioneer families, living and deceased, who have helped build St. Catherine of Siena's church and school, huge banners hung on the outside walks of the church and down the middle of the nave.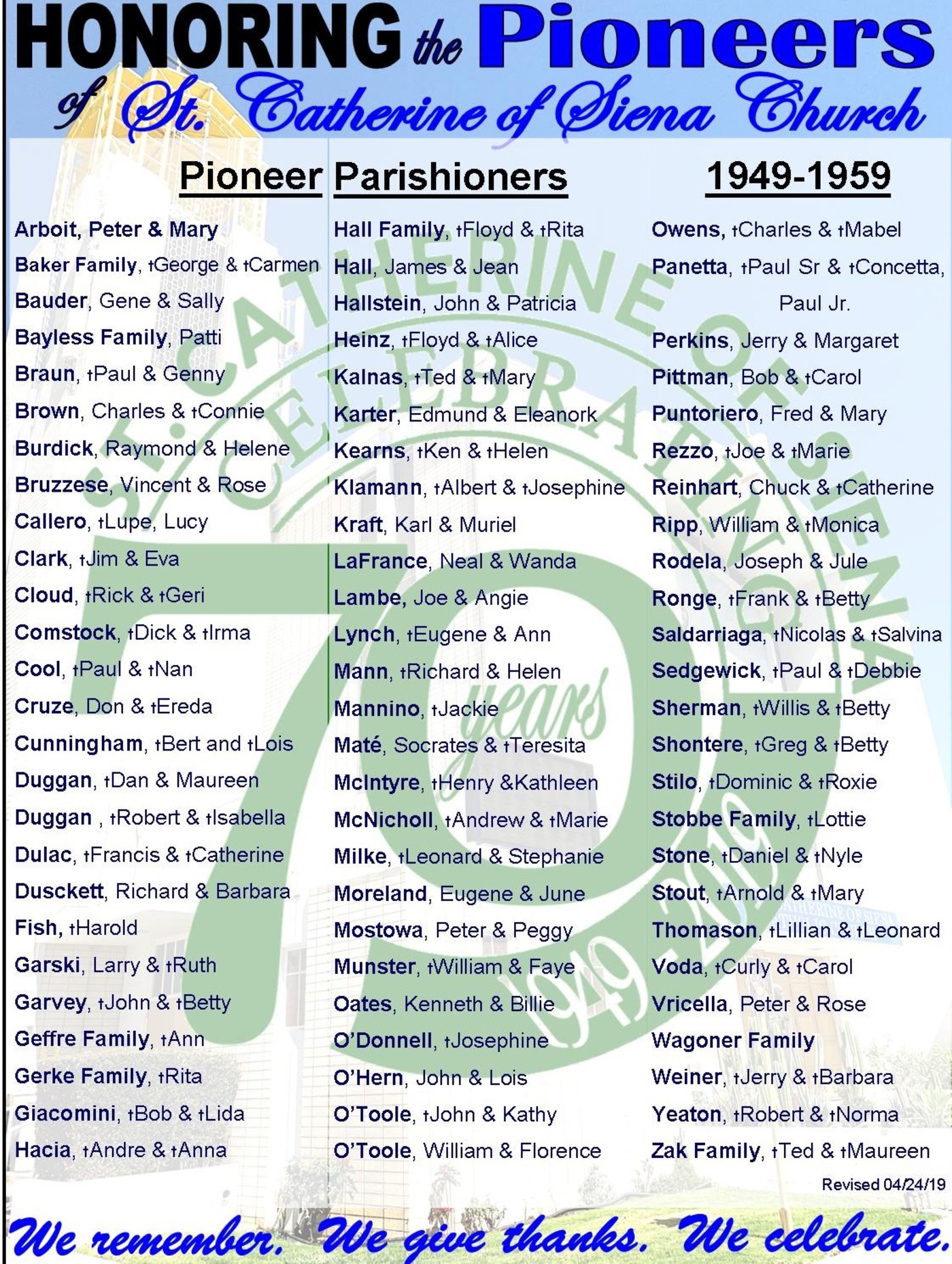 On Saturday, April 27, all of the church's former pastors and associate pastors were invited to concelebrate a multinational Mass with Bishop Joseph Brennan, marking the first day of the church's Triduum Celebration. 52 ministry leaders, wearing their national garb, processed with banners in honor of their ministries, to be displayed in the sanctuary. The Mass was followed by a food bazaar known as Kermes, complete with live entertainment.
On Divine Mercy Sunday, Bishop-elect Alex Aclan celebrated a bilingual Mass for St. Catherine's parishioners.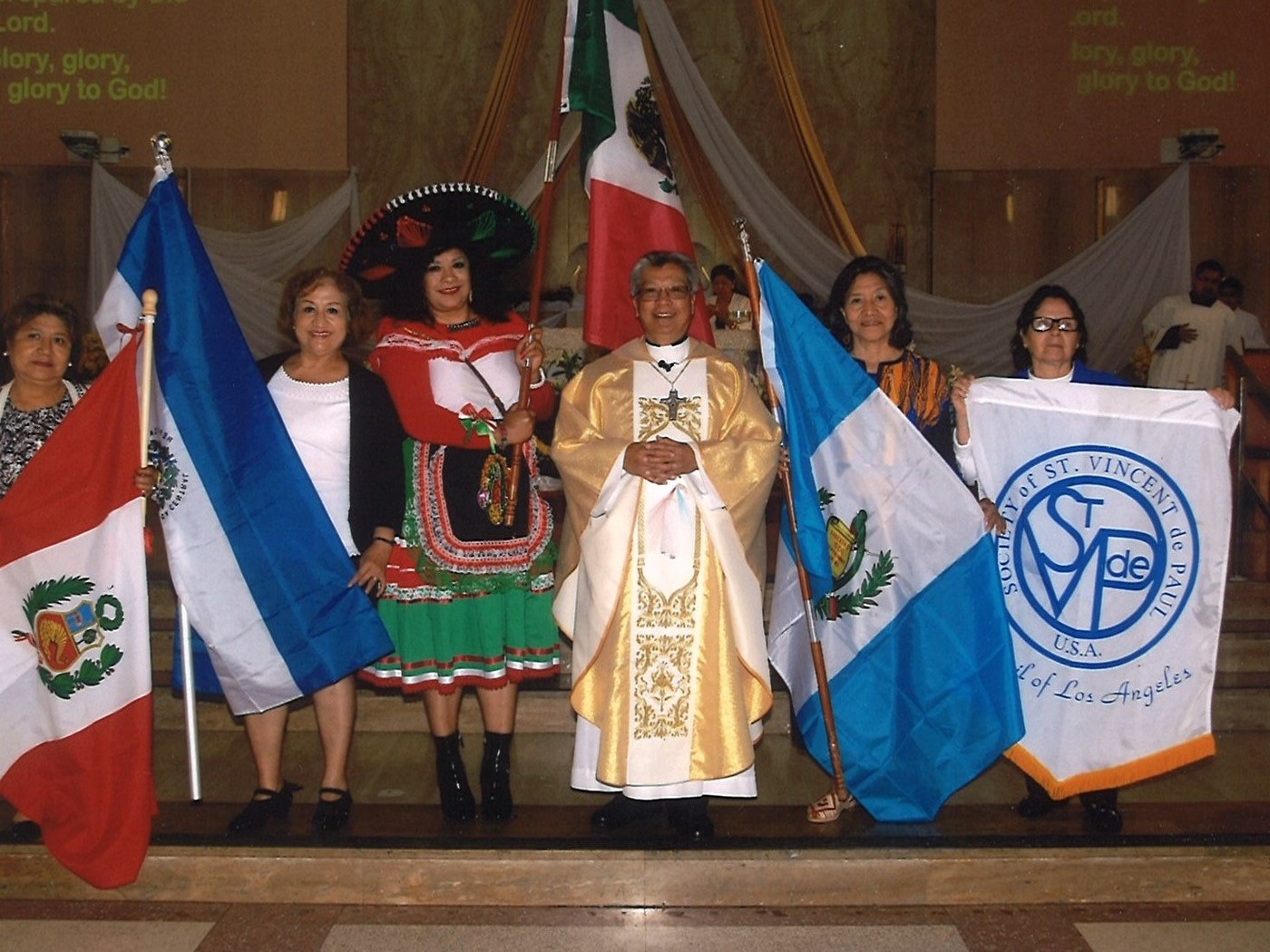 The parish began their celebrations with a novena to St. Catherine of Siena that led up to her feast day on April 29. Inspired by the saint's famous words, "Be who God meant you to be and you will set the world on fire," the church's school and congregation joined together on her feast day to learn about her life and her mission, in a Mass said by retired Bishop Gerald Wilkerson.
Although the anniversary Triduum celebrations may be over, the parish is continuing to worship and serve those who thirst for God.
Start your day with Always Forward, our award-winning e-newsletter. Get this smart, handpicked selection of the day's top news, analysis, and opinion, delivered to your inbox. Sign up absolutely free today!