For most of his life, August Bueltel of Savage, Minn. rarely held a rosary.
Now, he grows them. In the backyard of his modest home, the 90-year-old waters and nurtures waist-high plants known as "Job's Tears." He picks the round grains when they ripen in late summer and uses them for rosary beads.
From the yard, the gray beads go to his basement workshop, where he turns them into devotional keepsakes that he hands out freely to anyone who asks. He takes most of them to his parish, St. John the Baptist in Savage, where they are sold in a small gift shop.
"A friend of mine gave me 11 seeds in the year 2003," Bueltel explained. "He said my soil was better. So, I planted those 11 seeds. Ten of them grew, and I gave them all to him, and he made rosaries. He gave me some. Then, after that, my wife (Arlean) recommended that I learn how to make rosaries."
Now, he tends to his garden diligently, watching the grains as they ripen, and picking them individually after close inspection. They are black on the vine, then turn to a medium gray within a few days of picking. He strings them together with wire in his basement, then attaches a metal crucifix to each finished string of five decades.
He has "no clue" how many rosaries he makes a year. The best figure he can come up with is "more than 10 and less than 500."
What he keeps better track of is the number of beads he grows. "I would bet this year I got more than a thousand," he said. "I got 200 beads out of one plant."
When asked why he keeps growing them year after year, he simply said, "It keeps me busy, and I enjoy working at it."
But there is a deeper meaning to the craft, one that is tied to a spiritual awakening.
"I'll tell you what," he said. "Prior to this experience, I really didn't pray the rosary. But now, I do. So, some good (came) out of it."
He has become devoted to the prayer, going to church every weekday morning that he can for the rosary and Mass. "It's one of my main things," he told The Catholic Spirit, newspaper of the Archdiocese of St. Paul and Minneapolis.
Others should follow suit, he believes.
"The problem with the world," he said, "is too few people pray."
One of the most important rosaries he made was for Archbishop Bernard A. Hebda, shepherd of the archdiocese. He sent one to him at the suggestion of his former pastor, Father Michael Tix, who now works as the archdiocese's episcopal vicar for clergy and parish services.
The response he received is now a keepsake.
"It was just a nice thank-you letter," Bueltel said, as he proudly pulled out the letter and shared its contents.
That's all the reward he needs. He does not accept money for his work, insisting: "That's not the point."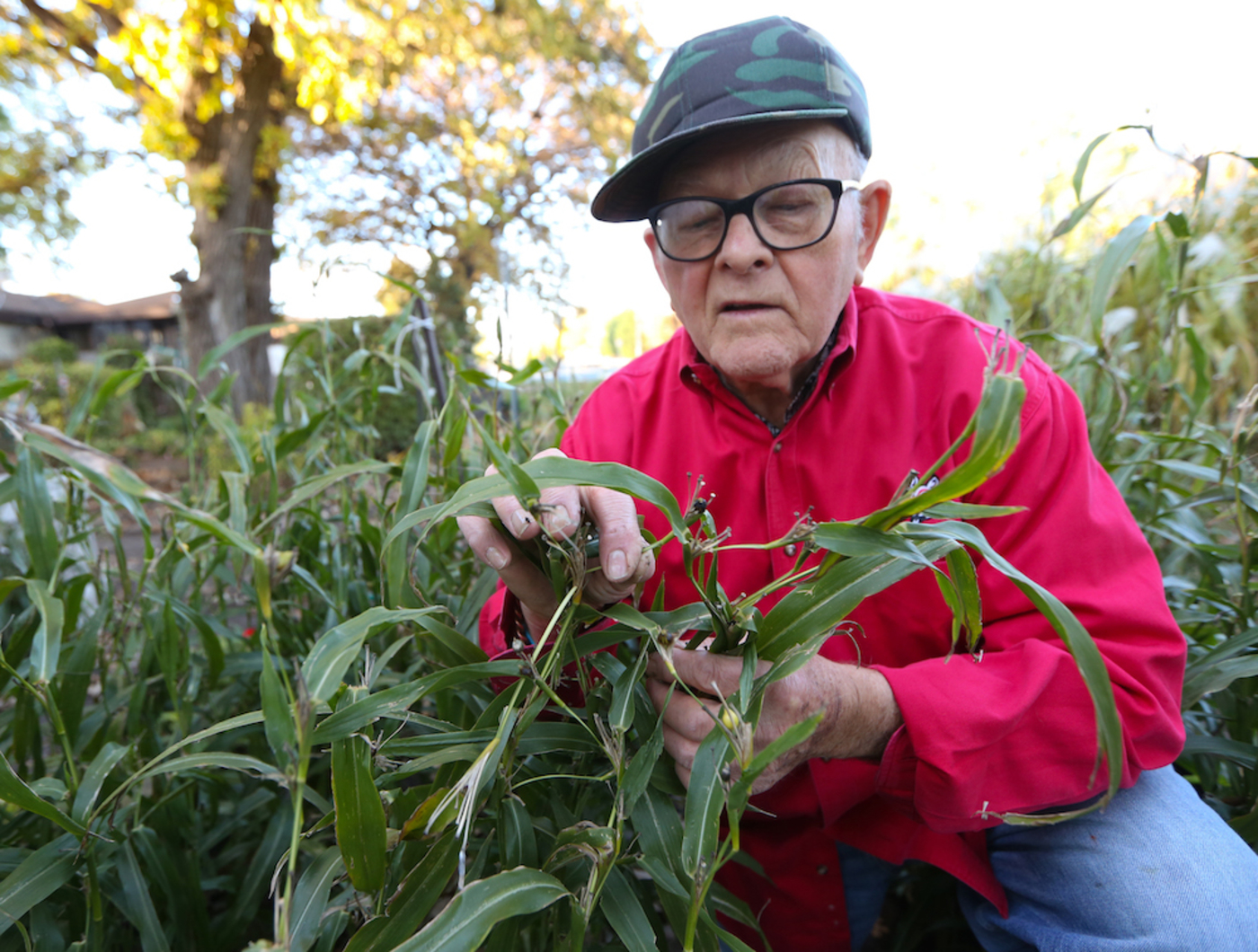 Dave Hrbacek is a staff writer and photographer for The Catholic Spirit, newspaper of the Archdiocese of St. Paul and Minneapolis.