What do you do if someone rear-ends your car at a traffic light and then drives away from the scene? Or if your son breaks his foot at baseball practice and is writhing in pain on the first base line? Or if, after two decades of dedicated service, you discover that your job is being outsourced to another company?
Well, call the police; call an ambulance; and call a friend (and maybe go out for a drink). But also pray.
Pray hard.
Prayer is a direct hotline to God and an opportunity for us to seek consolation, advice and healing from the most important person in the world and beyond. Yet, when things go wrong we often place blame on the Almighty, thinking God is responsible for the trials and tribulations we have to endure.
The old Yiddish adage, "Man plans, God laughs" is something all of us have experienced from time to time.
Maybe you were excited about an upcoming vacation only to have to cancel it at the last minute when a family member becomes ill; or maybe you left your home an hour early to attend a friend's wedding only to get stuck in traffic and miss the whole thing; maybe a business endeavor went south, a spouse betrayed you or your doctor gave you frightening news.
When stuff happens we are frequently left feeling disoriented, disappointed and sometimes just downright afraid. We might experience bewilderment — Why God? I did everything I was supposed to and still this happened; frustration — So wait a minute, I'm a good person and I got sick? Why don't dictators ever get cancer? I can't handle this; or plain old anger — $&@%.
When times and thoughts like these arise — when I feel too upset with God for any type of direct communication — I often turn to the saints for help and guidance. The saints were human beings just like you and me, flesh-and-blood men and women who suffered joys and sorrows, triumphs and disappointments.
Sometimes God's perfection seems so remote and distant, I just can't relate. But the saints and their imperfections — and sometimes their bad luck — make it easier for me to accept my own imperfections and misfortune.
I like to think of the saints not just as commiserating friends and spiritual drinking buddies, but as our soul's personal EMTs — individuals who also lived through difficult times and can help us when we are experiencing an emergency.
Over the years I've developed a spiritual first-aid kit that I keep with me at all times (usually in my backpack, which comes with me just about everywhere I go).
It's a pencil case that contains a notebook of prayers, rosary beads, a vial of holy water, a small crucifix, a St. Benedict medal and images of the Virgin Mary and Divine Mercy.
While a good friend of mine jokes that I should patent these and sell them as toolboxes for wanna-be exorcists (goodness no), this collection of sacramentals, or sacred reminders, serves as a cue that no matter what I'm going through there is always something to do and someone to turn to even when I may be too upset to turn to God directly.
Regardless of our personal circumstances, we can all pray with St. Gemma Galgani when we are feeling depressed. We can call upon St. Joseph, Jesus' adoptive father, to help when our son or daughter has a dangerous fever. We can ask St. Peregrine to pray with us before a trip to a cardiologist.
Below is a short assembly of traditional prayers — though not always widely known — prayers that you can use when you're in a precarious situation and in need of immediate spiritual assistance.
These are prayers that I have found helpful over the years, but I would suggest you find ones that resonate with you and keep them with you at all times.
We should always make an effort to reach out to God directly. But when God's brilliance is blinding during dark times, our soul brothers and sisters can help shade us temporarily to allow our eyes to slowly adjust to whatever life throws at us.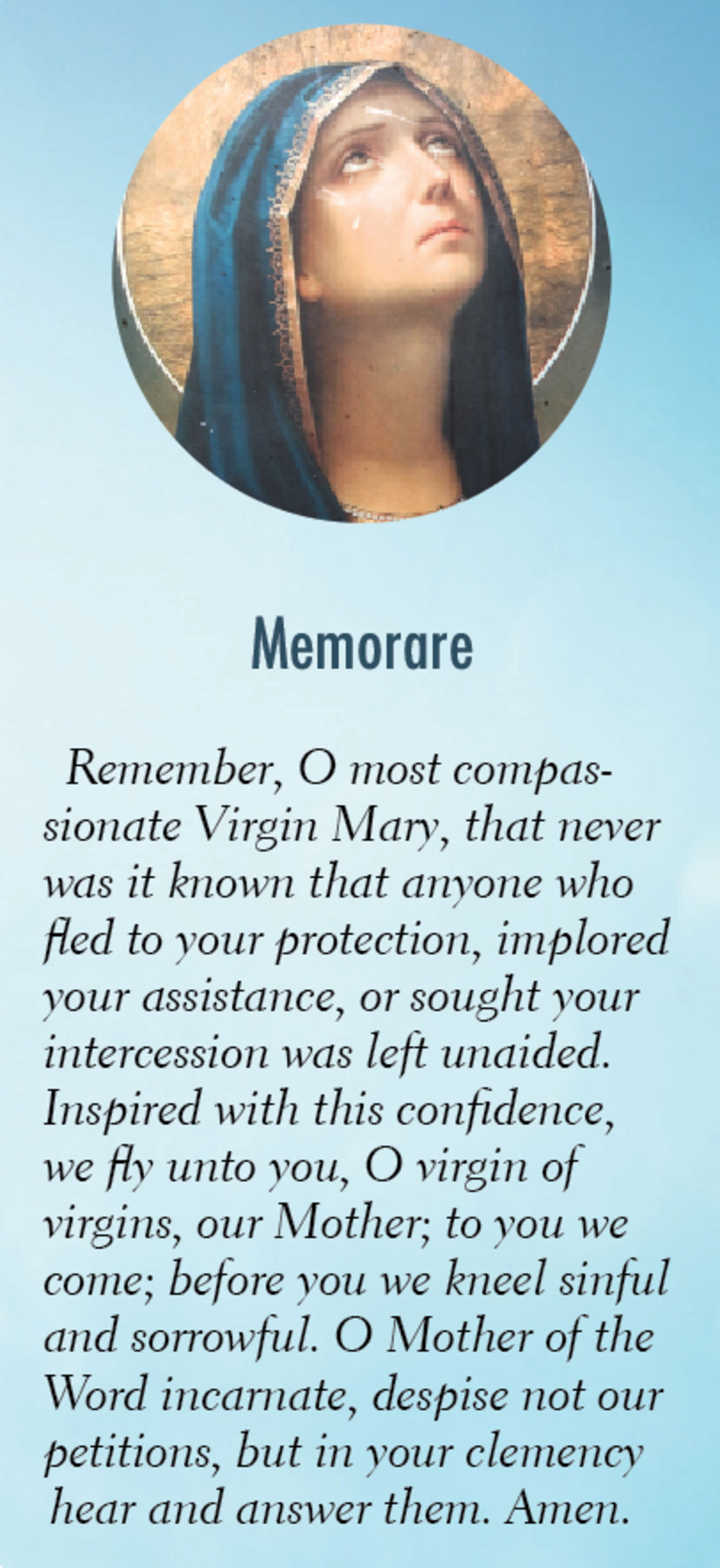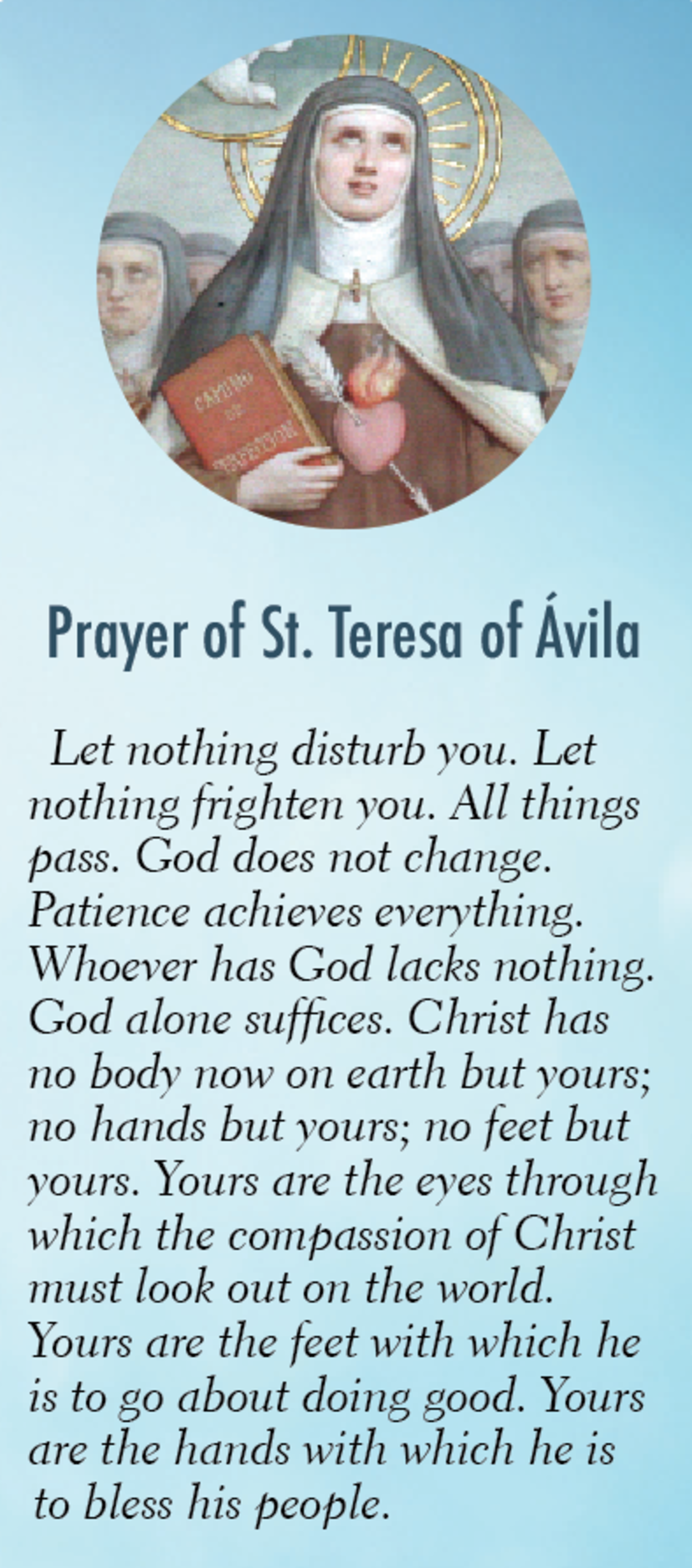 Gary Jansen is the director of Image Books at Penguin Random House and the author of "The 15-Minute Prayer Solution." His most recent book is "Life Everlasting: Catholic Devotions and Mysteries for the Everyday Seeker" (TarcherPerigree, $17).
Start your day with Always Forward, our award-winning e-newsletter. Get this smart, handpicked selection of the day's top news, analysis and opinion, delivered to your inbox. Sign up absolutely free today!