The popes say: 'Pray the rosary for peace'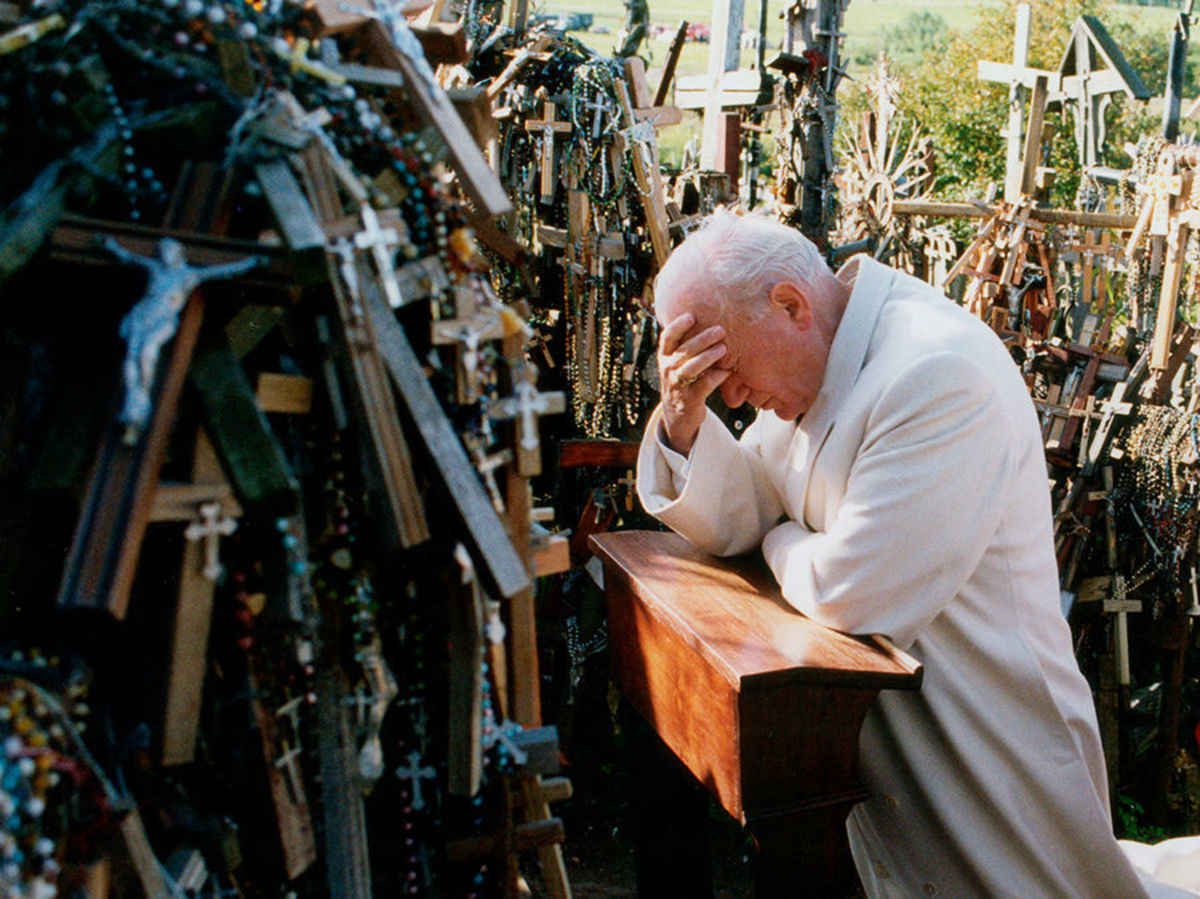 The 20th century was a time of wars justified by theories and ideologies — fascism, communism and national socialism. But none of these theories could bring an end to the conflicts they began.
In 1917, in the midst of World War I — just before the Russian Revolution — Mary appeared to three shepherd children in Fátima, Portugal. She told them: "Pray the rosary every day, in order to obtain peace for the world and the end of the war." In a later apparition, she told the children that she was the "Lady of the rosary," and she urged them to continue praying daily "to obtain the peace of the world and the end of the war."
The popes of the 20th century eagerly took up the task of promoting the rosary "for peace." In 1959, St. Pope John XXIII wrote an encyclical letter, "Grata Recordatio," on the rosary as a prayer for the resolution of social problems. Two years later, he wrote an apostolic letter, "Il Religioso Convegno," on the recitation of the rosary for justice and peace among the nations.
In our own time, Pope Francis has repeatedly asked Catholics to pray the rosary daily (as he does himself) for peace in the world. Pope Benedict did the same before him.
But the pope who promoted the rosary most constantly and intensely was St. Pope John Paul II. He did this especially in the years following the terrorist attacks on the U.S. on Sept. 11, 2001. He dedicated a section of his 2002 apostolic letter "The Rosary of the Virgin Mary" to the rosary as a prayer for peace.
In a general audience that same year, he said:
"I wish once again to entrust the great cause of peace to the praying of the rosary. We are facing an international situation that is full of tensions, at times threatening to explode. In some parts of the world, where the confrontation is harsher … we can realize that … political efforts are worth little if one remains exacerbated in his mind and no one cares to demonstrate a new disposition of heart in the hope of reviving the struggle and effort of dialogue.
"Who but God alone can infuse such sentiments? It is more necessary than ever that from every part of the earth prayer for peace be made to him. In this perspective, the rosary turns out to be the form of prayer most needed. It builds peace because, while it appeals to the grace of God, it sows in the one praying it the seed of good from which we can expect the fruit of justice and solidarity for personal and community life. … How much peace would flow into family relationships if the family would begin again to pray the rosary."
---
Read the latest local and global Catholic News.
Sign up for our newsletter.
---