Spring polls: No. 1 La Salle, No. 2 St. Anthony prepare for league battle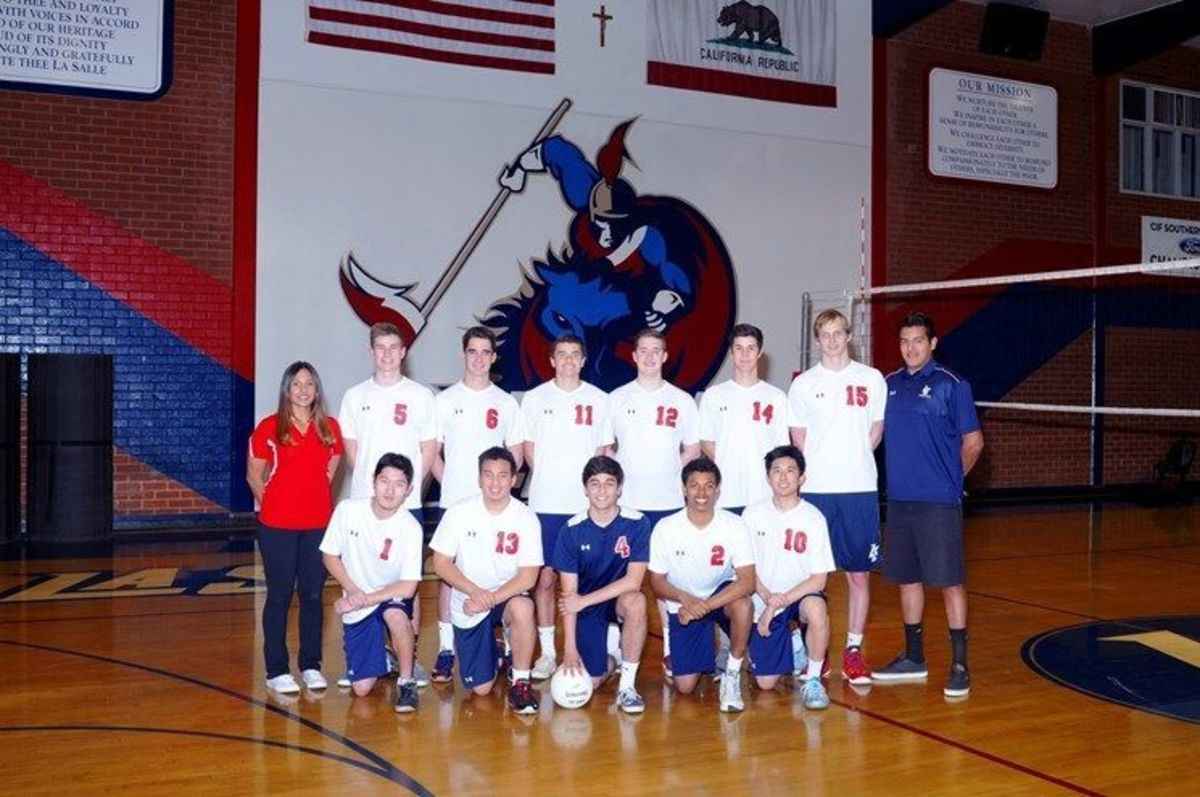 Gearing up for their Camino Real League head-to-head battle April 12, La Salle and St. Anthony rank 1-2 in Division 4 of the latest CIF-Southern Section boys' volleyball poll released April 9.
The Lancers of Pasadena (9-4) had held the top spot in the previous poll (March 26), while the Saints of Long Beach (15-3) rose from fourth and Providence of Burbank dropped from third to ninth.
Elsewhere in boys' volleyball, Loyola is still third, while Alemany slipped from eighth to ninth in Division 1; Bishop Montgomery jumped into seventh and St. John Bosco dipped from eighth to 10th in D-2; and Damien slid from sixth to eighth in D-3.
In softball, Santa Clara still leads the Division 7 poll, followed by St. Mary's Academy (down to fourth from second) and Marymount (up to fifth from eighth). The Division 1 top 10 includes Trinity League rivals Mater Dei (16-4), down from fifth to sixth, and Santa Margarita (17-0), up to eighth (and 14th nationally), heading into its April 10 showdown with Mater Dei. Chaminade is eighth (down from fifth) in D-5.
In baseball, J.Serra (10-4 entering this week) has climbed into fifth in Division 1, ahead of sixth-place Notre Dame (13-2 after losing twice in last week's Boras Classic) and tenth-place Servite (11-4 before this week's three-game Trinity League series with J.Serra). Mary Star is now ninth (down from third) in Division 5.
In boys' tennis, no Catholic schools rank among this week's top 10 in any of the five divisions.
---
Read the latest local and global Catholic News.
Sign up for our newsletter.
---