L.A. contingent travels to Capitol Hill in support of immigration reform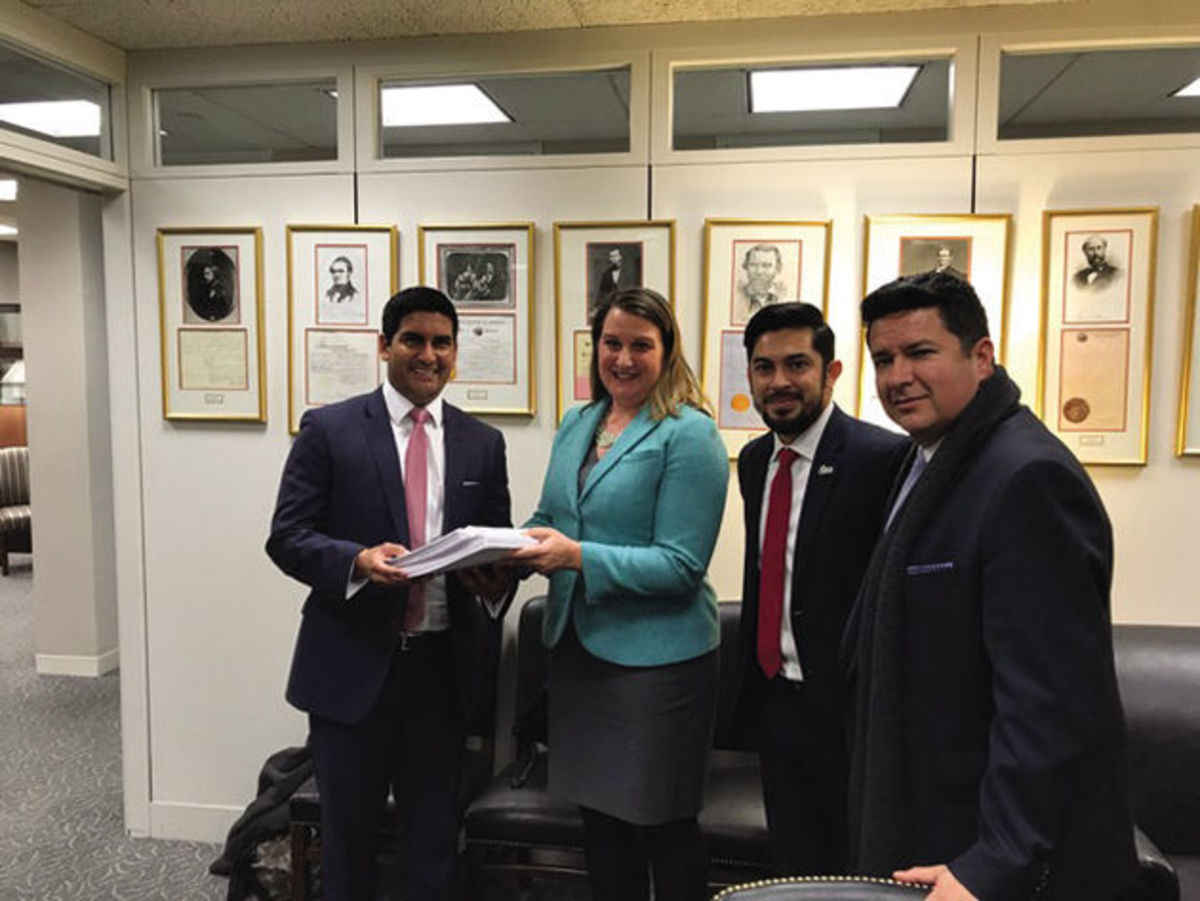 Kathleen Buckley Domingo, head of the Life, Justice and Peace Office, led the Archdiocese of Los Angeles' delegation to Capitol Hill on Feb. 7, delivering some 370 letters from local leaders in support of immigration reform and international assistance.
On this visit to Sen. Diane Feinstein's office, Domingo is joined by Isaac Cuevas, associate director of Immigration Affairs and Sergio Lopez, a local manager for Catholic Relief Services.
---
Read the latest local and global Catholic News.
Sign up for our newsletter.
---