Basketball: Four Catholic teams advance to SoCal Regional semis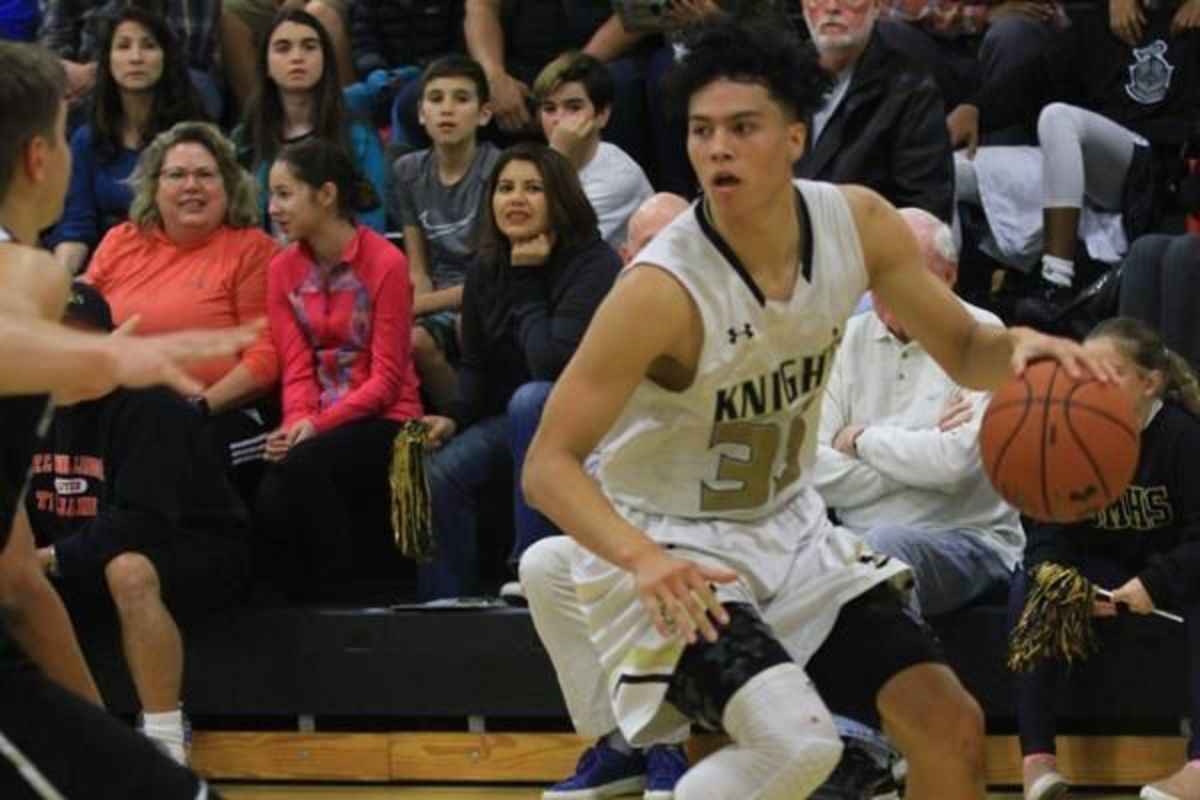 Four Catholic high school basketball teams (three boys' and one girls') have reached the semifinals of the CIF Southern California Regional Basketball Tournament, after victories March 9 and 10.
Three of those four teams who will do battle March 13 will play teams they've faced earlier in the season:
In the Boys' Open Division, third-seeded Bishop Montgomery (28-1) gets a rematch with second-seeded Sierra Canyon (24-4), 7 p.m. at Calabasas HS. The Knights of Torrance beat the Trailblazers of Chatsworth 65-62 in Cerritos on Jan. 5, but Sierra Canyon turned the tables with a double-overtime 77-74 win in the CIF-SS Open Division semifinals on Feb. 24.

In the Boys' Division I bracket, top-seeded St. John Bosco (24-7) hosts fourth-seeded Rancho Christian (29-4) in Bellflower, 7 p.m. The Braves beat Rancho Christian 73-66 on Dec. 28 in the Damien Tournament, rallying from a 10-point halftime deficit.

In the Girls' Division I playoffs, second-seeded Serra of Gardena (22-8) plays Sierra Canyon (23-8), which defeated Serra 57-52 on Dec. 9 in the Sierra Canyon Invitational Tournament in Chatsworth.
The other March 13 matchup, in Boys' Division III, finds tenth-seeded Bishop Amat (28-6) playing Murrieta Mesa (26-9) in La Puente.
Winners of the March 13 semifinals in all divisions advance to the March 17 finals. Those victors will play for state championships March 23 or 24 in Sacramento against winners of the Northern California Regionals.
Last weekend
In girls' basketball, Serra — led by Alexis Tucker's 19 points — broke away in the second half and beat tenth-seeded Alemany 64-54 in an all-Catholic Division I second-round contest, while eighth-seeded Granada Hills Charter upset top-seeded Bishop Montgomery 50-41. In the girls' Open Division, No. 2 Clovis West beat No. 7 Mater Dei 62-54.
In boys' Open Division play, Bishop Montgomery easily handled No. 6 Mission Bay 56-34, but No. 8 Fairfax surprised No. 1 Mater Dei, the CIF-SS Open Division champion, 50-47.
In Division I, St. John Bosco, converting four late free throws, rallied to beat ninth-seeded Long Beach Poly 64-61, but sixth-seeded Chino Hills beat third-seeded Crespi plays 80-76, despite 43 points by Crespi's Brando Williams and 17 by Taj Regans. Rancho Verde beat Santa Margarita 57-54 in first-round play March 8.
In Division III's round 2 action, Bishop Amat pulled out to a 17-point halftime lead and held on to upset second-seeded University 66-59. Fourth-seeded Knight beat fifth-seeded St. Anthony 87-83.
---
Read the latest local and global Catholic News.
Sign up for our newsletter.
---